💕HELLO MY LOVELY FRIEND! 💕
💕Summer 2023 has been an exciting time – thank you for your continued support. I hope you are enjoying the summer and I'm looking forward to sharing more new music with you soon as I am recording a new album – more information to follow soon 💕
🎵 NEXT LIVE DATES🎵
5th August Barking Folk Festival Address : Barking Abbey Green 21 Abbey Rd, Barking IG11 8AS
Katy has just joined the lineup and performs on the Global Tea Room Stage – Entrance is FREE
link to festival site – https://www.lbbd.gov.uk/barkingfolkfestival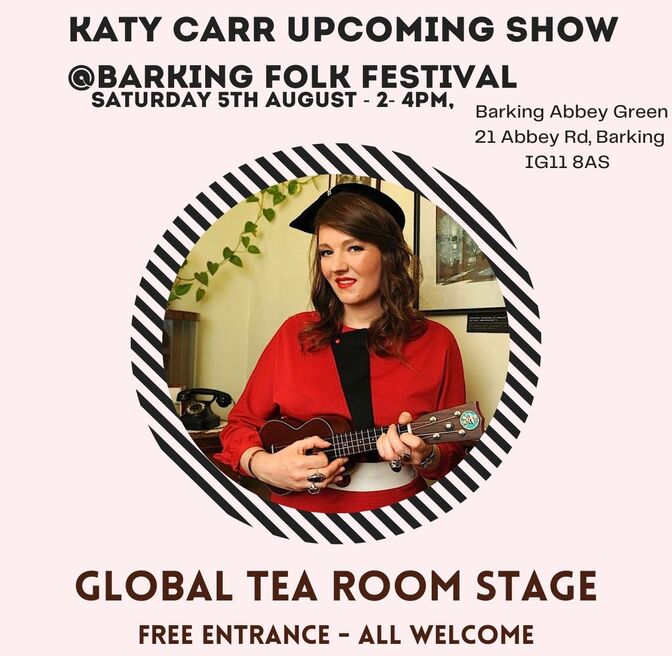 My next Stand Up Comedy Dates are : (expect a British/Polish flavour!)
26th August at Farm Fest – Lynsters FarmOld Uxbridge Rd, Maple Cross, Rickmansworth WD3 9XJ
❤️ A BIG THANK YOU TO :
Finsbury Park Festival for the amazing concert – Thanks @sis.1989 for this great video of my gig @finsburypark festival – it was wonderful to be on the such a great stage #livemusic #london performing my song Alicja here : – https://www.facebook.com/KatyCarrMusic/videos/654671756532750
Thank you Wyspa TV for awarding me this beautiful award at their All Stars Night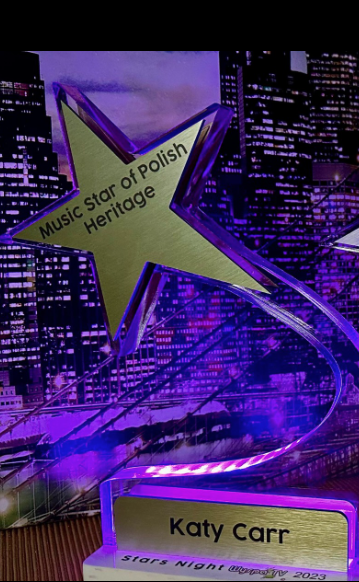 Thank you to Helena Judd @ RME Radio for a wonderful radio interview where we reviewed the amazing Netflix Film, "Johnny" (Polish with American dubbing). A true story of a Polish priest who whilst dying of cancer builds a hospice for the dying. Defying resistance from the Catholic Church, the priest also rehabillitates a criminal and drug addict who finds a new life helping the dying at the hospice. A very moving film.
Watch film Johnny here – https://www.netflix.com/title/81664293
Read more about the film here https://www.imdb.com/title/tt15538570/
Listen to our radio interview on Spotify playlist here : https://spotifyanchor-web.app.link/e/NLkZMIZryBb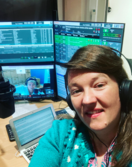 lovely memory as i'm up bright and early this morning to discuss the recent film Johnny 2022 from #Poland with the wonderful Helena at RME Radio it's so lovely to be in the studio – I mentioned @barka_uk and the inspiring yet tragic story of Blessed Jerzy #Popiełuszko who was one of the most remarkable and heroic figures of the 20th century. A humble priest and prophet of nonviolence, Blessed Jerzy inspired his fellow Poles to stand up for truth and resist Communist oppression in Cold War-era Poland 1947-1989 🇵🇱 He was murdered by the pro Russian Communist authorities in 1984 RIP #filmreview #johnny2022 #liveradio
Thank you to the The Camden Working Men's College – It was lovely to meet the @mayorofcamden Nazma Rahman @wm_college and receive my nomination for a learner award in #standupcomedy so excited 😆 thanks to all tutors at the college & @bentley.browning #comedy tutor for a great course 🎭 #learning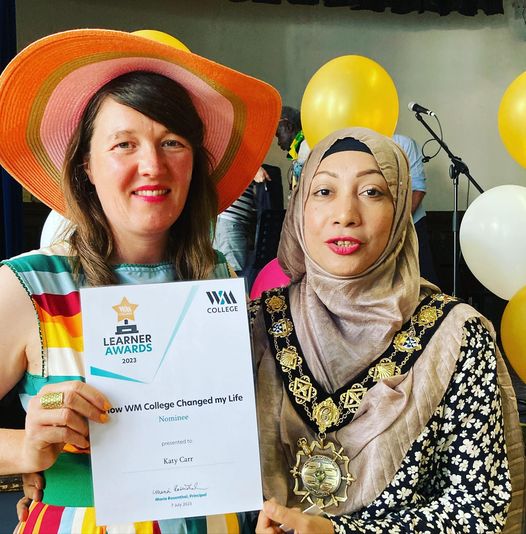 ✨ WE REMEMBER✨
JAN KUSMIREK RIP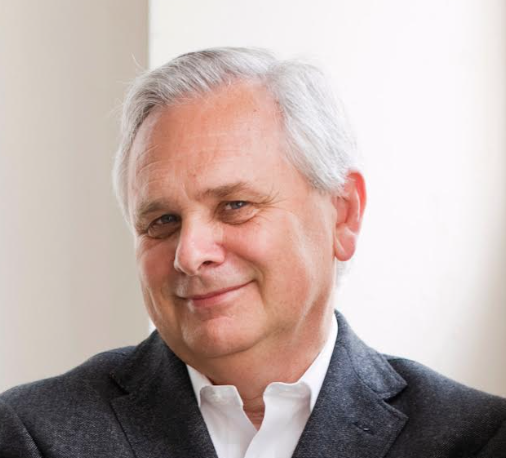 Jan Kuśmirek RIP was my dear friend. I attended his funeral 30th June 2023 and was extremely moved that Jan had chosen to play my song Motylek – Butterfly 🦋 inspired by the Polish pilots of #WWII at his funeral service RIP ✨✨✨✨🙏 Watch video here of this moving moment https://www.instagram.com/p/CuJXMlqoNe8/
I'm sending my condolences to Shirley and his family at this very sad time. Jan was n author, educator, journalist, historian and aromacosmetologist abd co-founded Fragrant Earth in Glastonbury the UK's pioneering producer of aromatic raw materials. He was also the creator of the British global brand Elemis. https://jankusmirek.org/ Jan's funeral was at 3pm on 30th June 2023. Sedgemoor Crematorium Red Ln, Stretcholt, Bridgwater TA6 4SR. Jan requested that my song Motylek (Butterfly inspired by the Polish pilots of WWII) be played at the service.
Listen to Motylek here https://www.youtube.com/watch?v=JrD_zO2aJnw
Read about Jan's work here : https://www.spabusiness.com/wellness-news/Elemis-announces-the-death-of-its-founding-formulator-Jan-Kusmirek/351434
RIP PROFESSOR ANDRZEJ MACZEK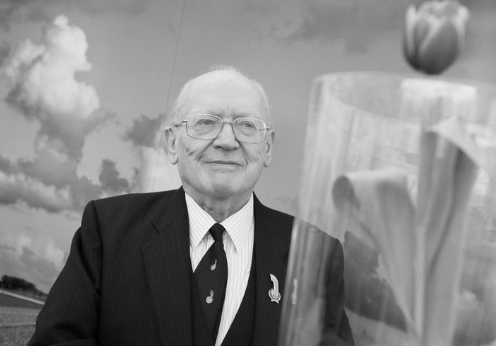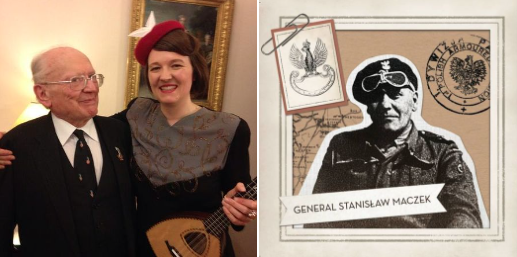 It is with deep sadness that we have heard of the death of Dr Andrzej Maczek RIP. A kind, gentle soul who honoured his father Generał Maczek one of the greatest Allied military professionals in #WWII I thank Andrzej for his friendship and for all his help for my research when writing my song 'My Beloved General,' dedicated to his great father (listen here https://www.youtube.com/watch?v=BGFGxmCnLRs) ✨✨✨ May the angels guide your soul safely on ✨✨✨
RIP SINEAD O'CONNOR
Sinéad O'Connor RIP – thank you for all the inspiration you have given us with your #singing 🎤 #music 🎵 and #bravery all these years #nothingcompares2u #musiclegend #sineadoconnor.
Below Sinéad O'Connor has said that she cut her hair off before filming the video for "Nothing Compares 2 U" in response to male record executives who had tried to goad her into wearing miniskirts. Foto – Terry O'Neill / Hulton / Getty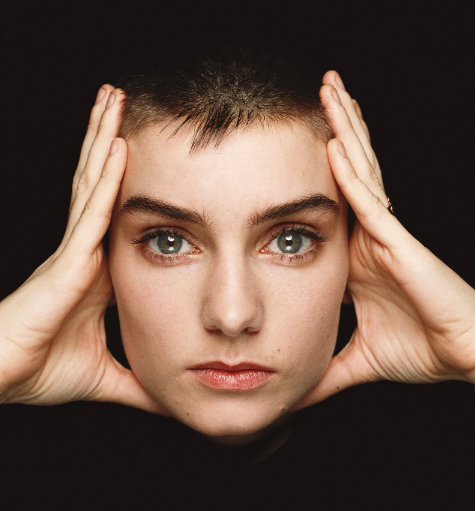 ❤️ STAY SAFE AND STRONG ❤️💕Thank you for your continuing support of my music💕Keep in touch ! Lots of love to you and your family i pozdrawam serdecznie✸✸✸✸✸ Katy Carr and the Aviators ✸✸✸✸✸★CHECK OUT MY LINKTREE – https://linktr.ee/katycarr ★❤️❤️❤️★VISIT MY SHOP★ www.katycarr.com/shop