💕HELLO MY LOVELY FRIEND! 💕
💕June has been an exciting time and I have been travelling around the country completing my first workshop series for Polish Saturday School children. Thanks to the teachers, volunteers and head of schools for helping me complete such an important and worthwhile educational project. I am inspired to do more workshops so if you have any suggestions of locations please let me know!💕
🎵 NEXT LIVE DATES🎵
4th July 2023 at 630pm Katy Carr will be performing at Finsbury Park Festival (near The Finsbury Park Cafe Endymion Rd, Finsbury Park, London N4 2NQ)
Address : Finsbury Park is accessible by public transport either via Finsbury Park Station (Victoria & Piccadilly Line, National Rail, Bus) or Manor House (Piccadilly Line, Bus). Below is show how to reach the event site entrance (blue mark) from both stations.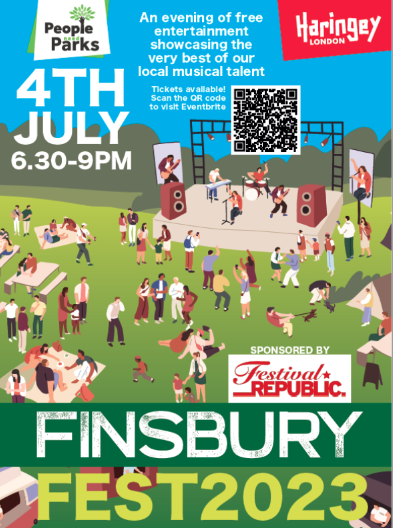 My next Stand Up comedy dates are : (expect a British/Polish flavour!)
I am delighted to announce my 4th show on the London Comedy circuit – a B I G thank you to Sarma Woolf Bentley Browningand all TNT COMEDY for giving me the opportunity to perform The Vine Kentish Town – been loving my Camden Working Mens College comedy experience – expect a séjour of Victoria Wood Foundation does Poland
4th July 2023 at 830pm – The Camden Working Men's College, 44 Crowndale Rd, London NW1 1TR
25th July 2023 at 930pm – TNT at The Vine Pub, 86 Highgate Rd, London NW5 1PB
❤️ A BIG THANK YOU TO :
Thankyou to everyone at The Camden Working Men's College and for putting me in their lovely new course prospectus ! Special thank you to Bentley Browning for teaching me Stand Up Comedy – which is such a joy!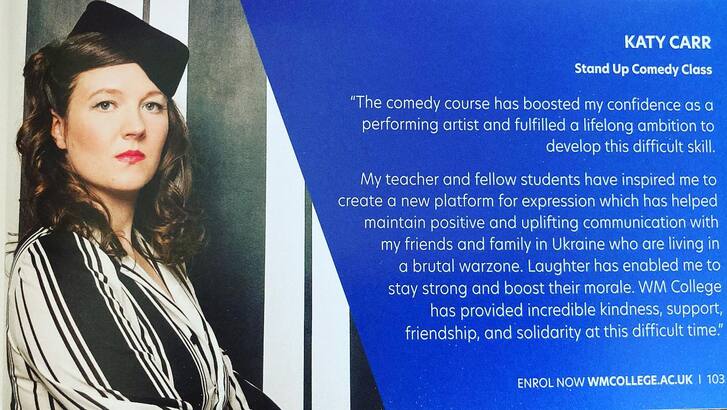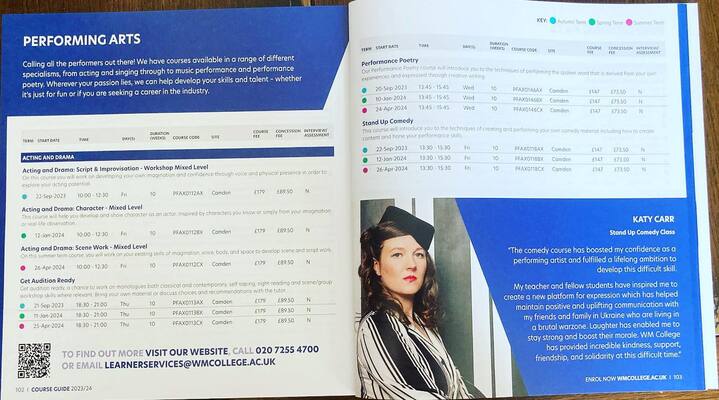 ❤️ A BIG THANK YOU TO : the Leeds and Maidstone Polish communities for hosting my 'Śpiewamy historię (We Sing Our History)' workshop – below is a lovely comment from one of the teachers 🙂
Warsztat muzyczno-historyczny z Katy Carr – cóż za głos! Kochani, dziękujemy za waszą obecność i udział, a Katy za fenomenalną lekcję historii w pięknym wykonaniu! ❤️ (Music and history workshop with Katy Carr – what a voice! Dear friends, thank you for your presence and participation, and Katy for a phenomenal history lesson and a beautiful performance! )
Below the Polish Saturday School in Leeds are watching my music video for Wojtek the Soldier Bear before we learn together the song and the history behind the legend – watch video here : https://www.youtube.com/watch?v=-1uEn7dvne8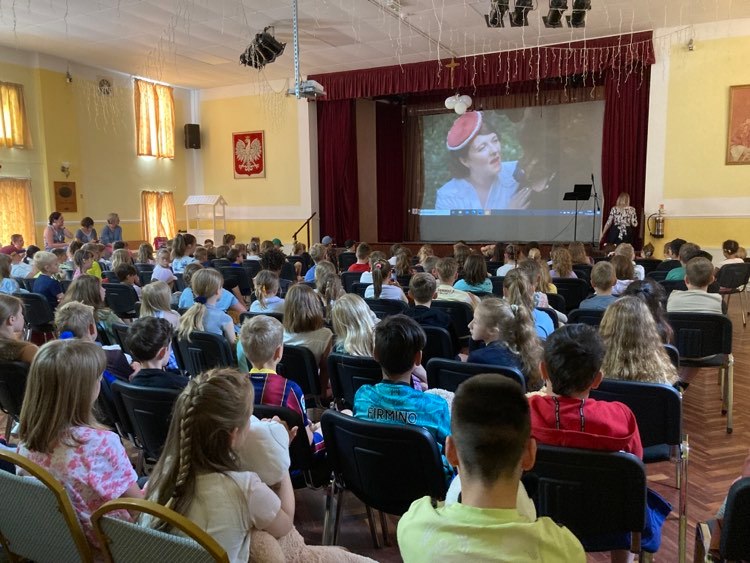 Thank you to the wonderful teachers of the Polish Saturday School in Maidstone (photo taken whilst the students watch my music video)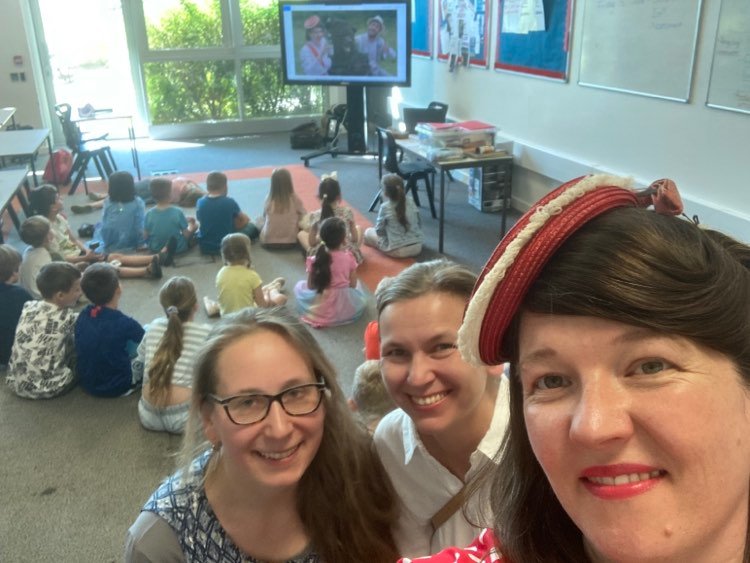 Thank you to all the students for bringing their Wojtek the Bears or equivalent !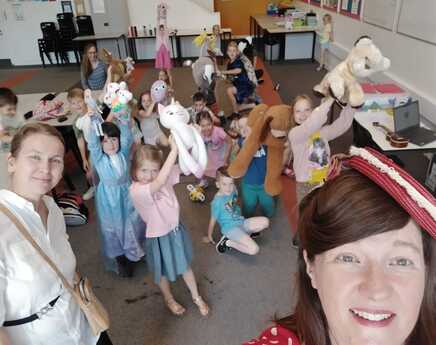 Every student is encouraged to participate in my workshops as having a voice is so important.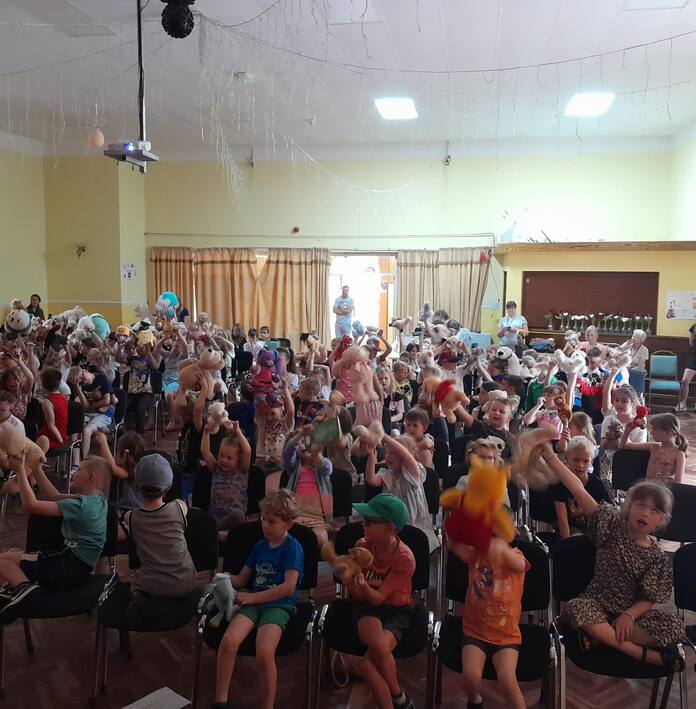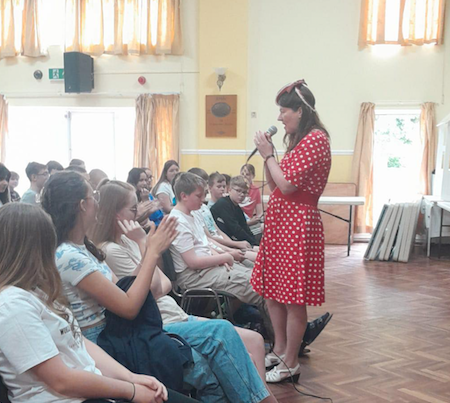 I always ask the students to thank & cheer the teachers who do such a fantastic job working for the community 🙂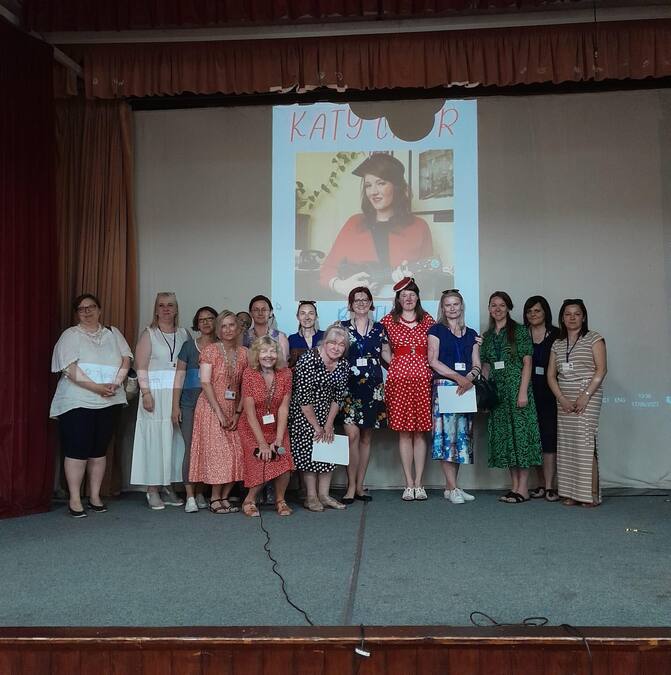 Thanks you to Marcin, Małgosia i Amy Tomala a beautiful Polish family based in Maidstone who are huge fans of my music. My workshops bring me closer to my fans who want their children to learn the history of Poland through my music to help them become more confident about their roots.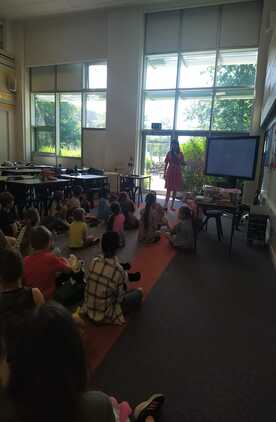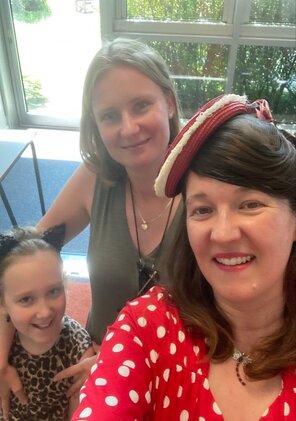 Below I am showing the location of the Polish cemetery at Monte Cassino in Italy to the students in preparation for singing the song Czerwone Maki na Monte Cassino … (The Red Poppies on Monte Cassino ). I use photos and videos as visual stimulus for the students as well as singing. I love working with #PolishSaturdaySchool teachers. I'm continually saddened that so many Polish students don't know basic facts about their history in #Poland and here in #UK #historymatters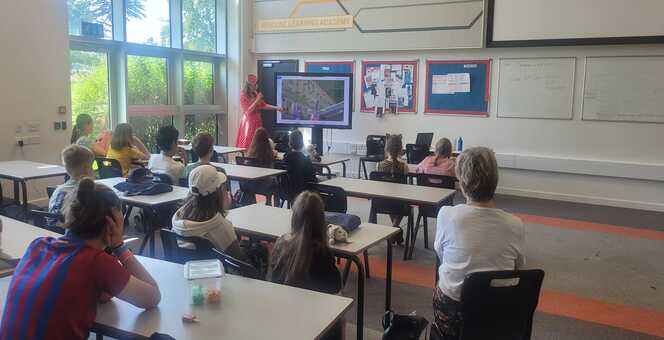 Thank you so much to Renata Bednarska (pictured left) for booking me to perform and Teresa Hough (pictured right) the Director of the Polish Saturday School in Leeds who hosted me when I was there. Lovely Polish ladies !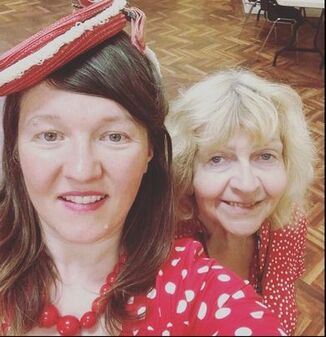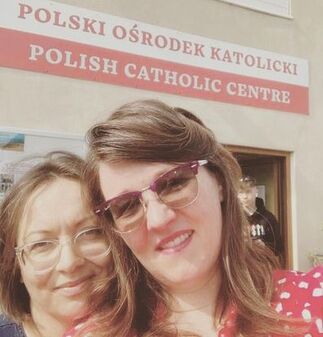 With Renata's lovely family at the Corn Exchange in Leeds – I love travelling to meet my beautiful community and they always look after me and take me to some amazing places ! I love my Polish global family – what a joy to be with you all x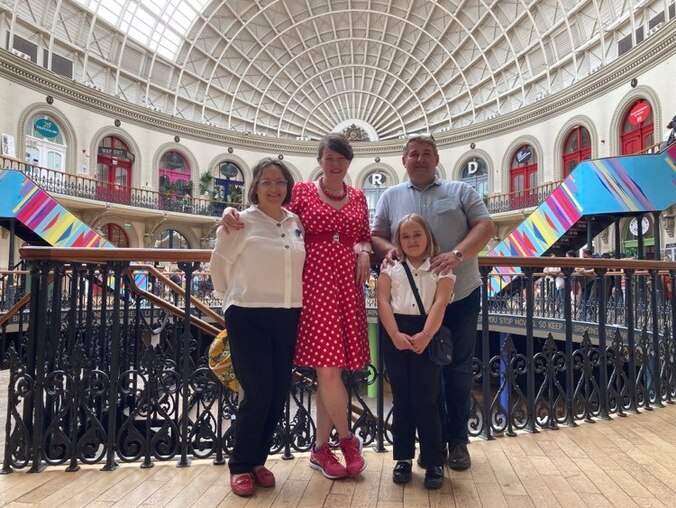 ✨ WE REMEMBER✨
RIP JAN KUSMIREK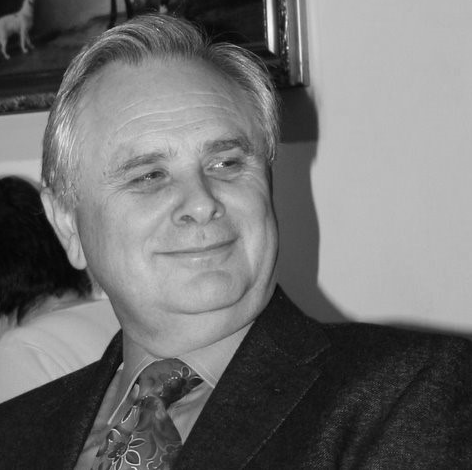 Jan Kuśmirek RIP was my friend. Sending my condolences to Shirley and his family at this very sad time. An author, educator, journalist, historian and aromacosmetologist he co-founded Fragrant Earth in Glastonbury the UK's pioneering producer of aromatic raw materials. He was also the creator of the British global brand Elemis.https://jankusmirek.org/
Jan's funeral will be at 3pm on 30th June 2023. Sedgemoor Crematorium Red Ln, Stretcholt, Bridgwater TA6 4SR. Jan requested that my song Motylek (Butterfly inspired bye the Polish pilots of WWII) be played at the service. Listen to song here https://www.youtube.com/watch?v=JrD_zO2aJnw
RIP KAZIK PIECHOWSKI
#OTD 20th June 1942 #Polish Boy scout Kazik Piechowski escaped from #Auschwitz. Watch 'Kazik and the Kommander's Car,' the #documentary #film where i present him with my song inspired by the last 80m of his legendary escape https://www.youtube.com/watch?v=cwxzIArOIFc #brave #poland #proudtobepolish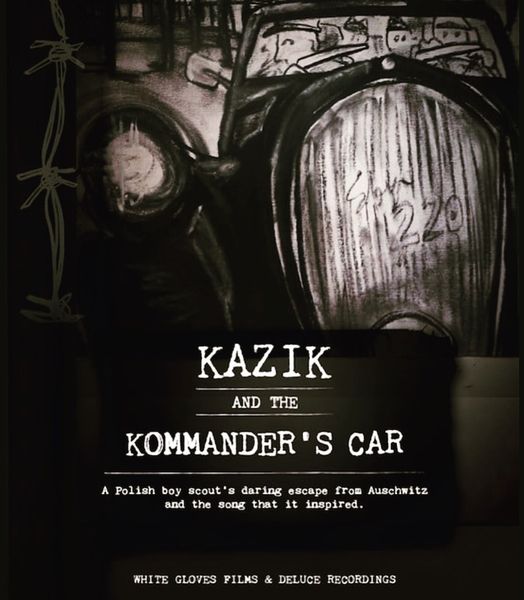 ✨ WE REMEMBER D-DAY ✨
#OTD 6th June 1944 #weremember 'Operation Neptune' – often referred to as D-DAY , the largest seaborne invasion in history. The operation began the liberation of France #WWII Foto of The Polish Air Force Memorial in Normandy for #DDAY designed by #RIBA #Architect Alexander Smaga https://alexander-smaga.com/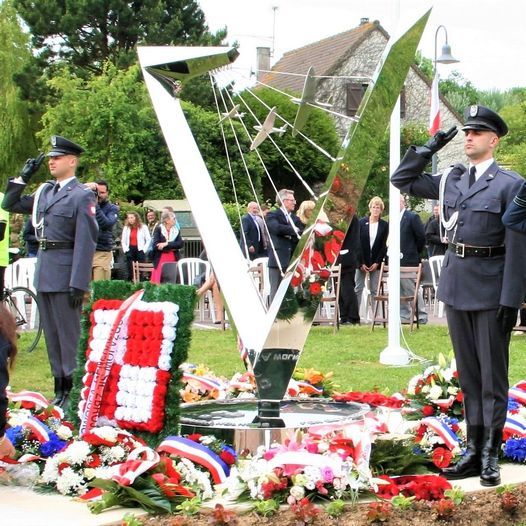 ❤️ STAY SAFE AND STRONG ❤️💕Thank you for your continuing support of my music💕Keep in touch ! Lots of love to you and your family i pozdrawam serdecznie✸✸✸✸✸ Katy Carr and the Aviators ✸✸✸✸✸❤️❤️❤️★VISIT MY SHOP★ www.katycarr.com/shopPlease support my work by purchasing any of my CDs directly from me – I will write a bespoke, handwritten dedication to you 🙂