★HELLO MY LOVELY FRIEND! ★
Thank you so much for supporting my music throughout the month of October. I'm excited to share with you a few photos from my events this month. I love catching up with you and hearing from you so please drop me a line and say hello !
For those who have requested a link to my shop please visit the link below – it's on my website – I'm happy to sign CDs to you – visit my page here 🙂 https://katycarr.com/shop/
★CONCERT FOTOS★
Performing at a special event for Growers United FC solo and also with the wonderful Sweet Beats UK pictured below 🙂 Thank you to Bal and his team for putting on such a great charity event in Stratford-upon-Avon.
Below I had some great dancers join me 😉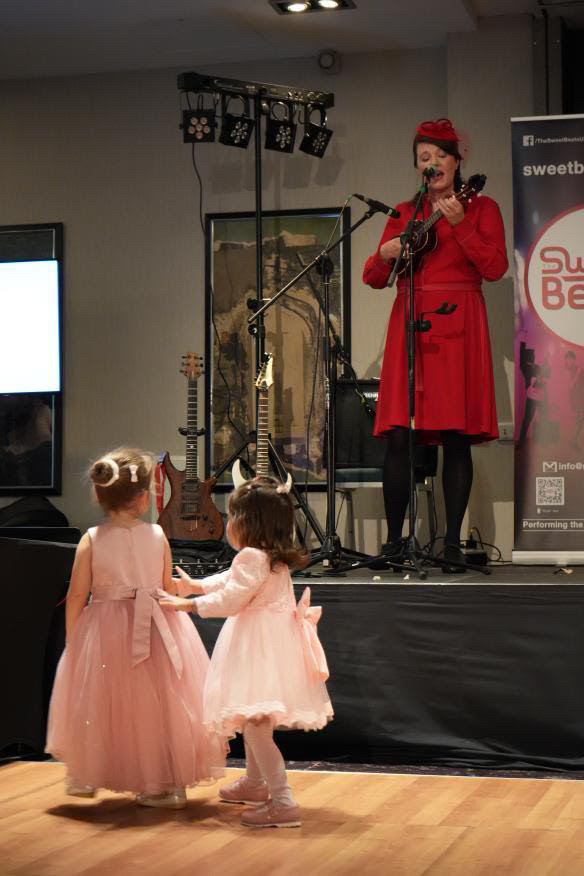 Singing with The Sweet Beats UK – what a lovely performance!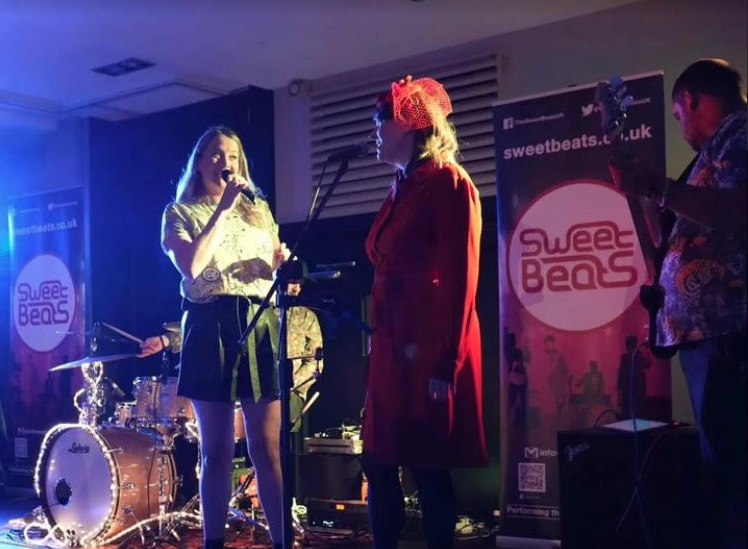 I was excited to be perform Kommander's Car on The Daily Antidote of Song in USA link here for full performance and explanation of the song inspiration : https://www.facebook.com/DailyAntidote/videos/584522196757377 on Kazik Piechowski's birthday RIP who was born 3rd Oct 1919 – 15/12/2017 and inspired so much for my creative work including 3 albums of 50 songs – Watch Kommander's Car music video here : https://www.youtube.com/watch?v=TqvhgS00UdA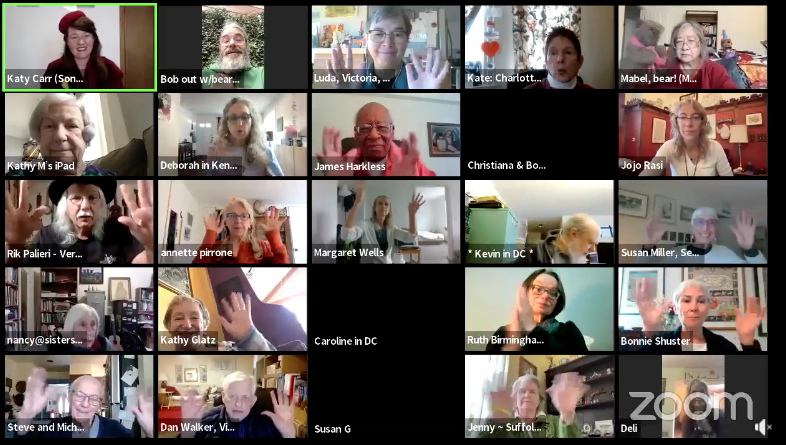 It is brilliant to be recording again with the London songwriting legend that is Johny Brown – (you might know him from The Band of Holy Joy) what a great new solo record he is making – I'm so thrilled to have been invited to perform on it – can't wait for the release!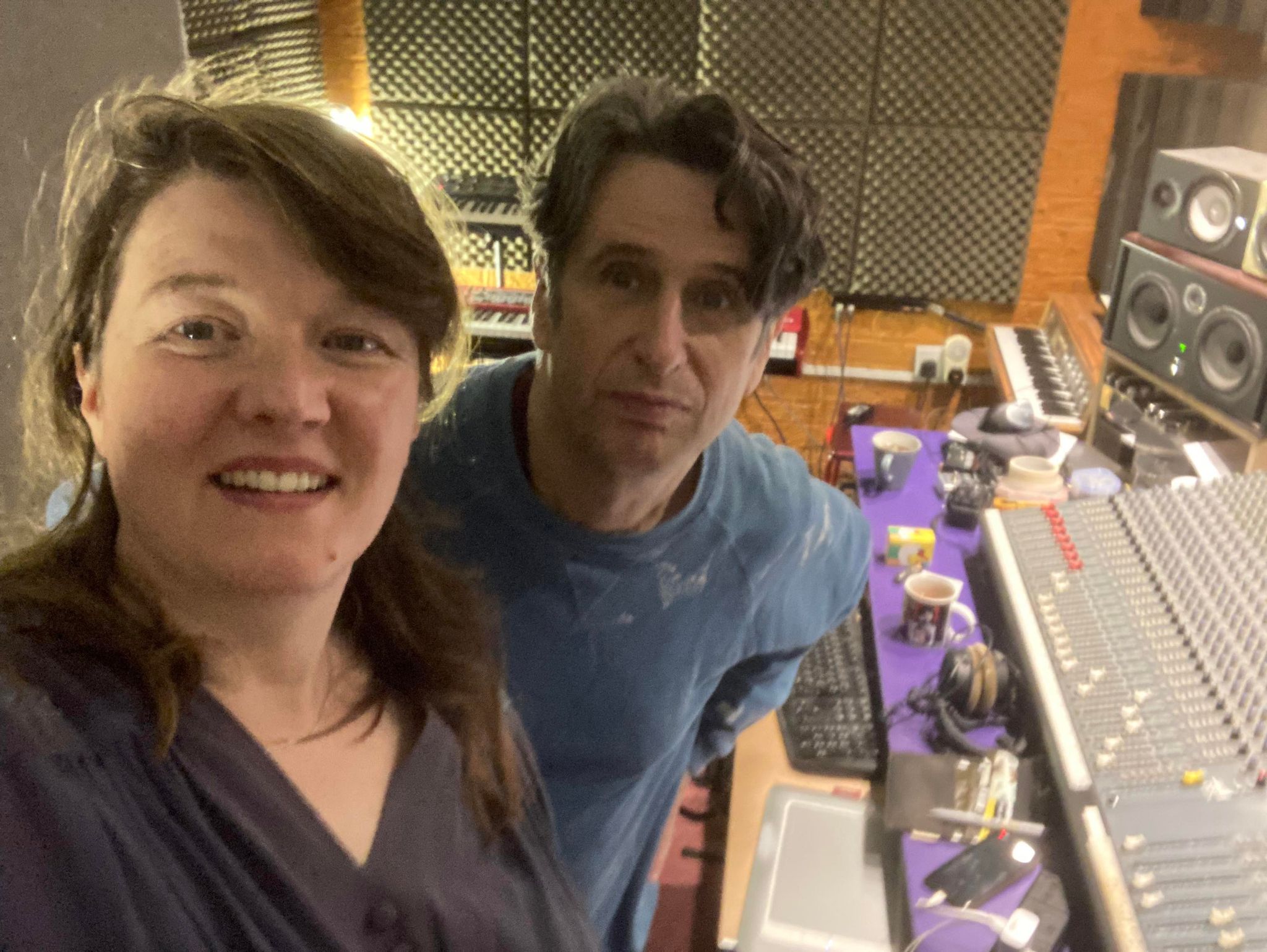 Lots of songs to record for Johny's new album ! 🙂
★FRIEND FOTOS★
Below I am with my beautiful Polish family in Białystok in Poland. Here they are presenting me with a special book dedicated to the female voice of the survivors of the Soviet invasion of Poland during WWII. Millions of innocent Poles were transported for slave labour to Siberia and the Gulags which spanned over 3000 death camps across the Soviet Union and continue in operation today in 2022. Poland knows Russian brutality as she has suffered for a period of 200 years 1795-1989 (Poland was only free in this period for 21 years between 1918-1939).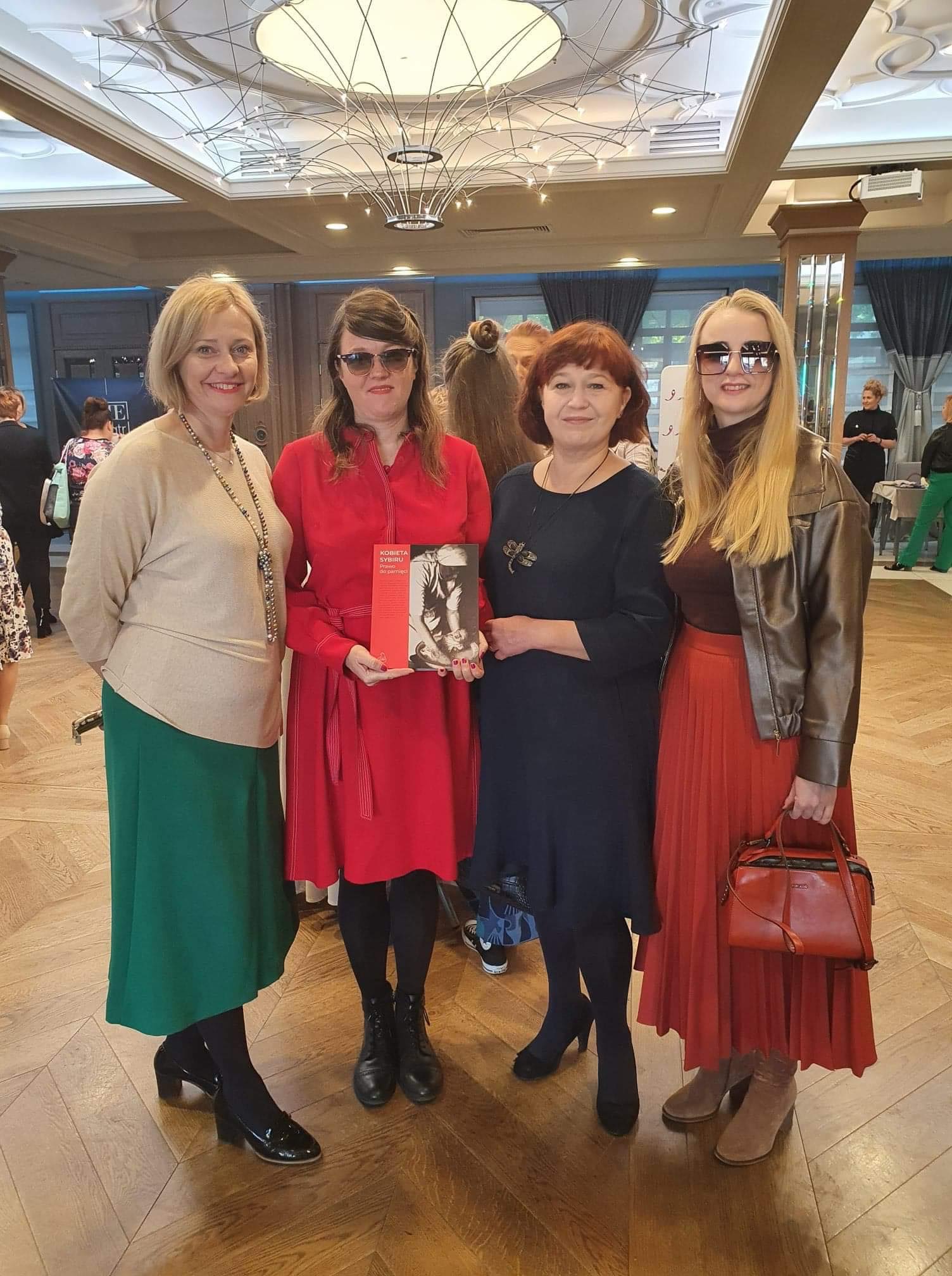 Love from Kino Luna Warsaw ! Warszawa – I love the City of Warsaw – my big inspiration 🙂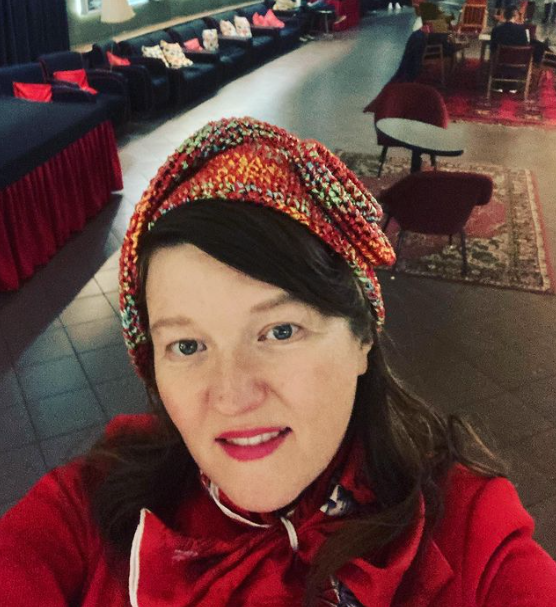 ★ WE REMEMBER UKRAINE ★
Singing for Peace at a special meeting celebrating the richness of the Ukrainain language, culture and people. Here I am singing in Polish & Ukrainian with members of my Ukrainian family who have escaped and are now in safety of UK. We sing to the beauty of nature.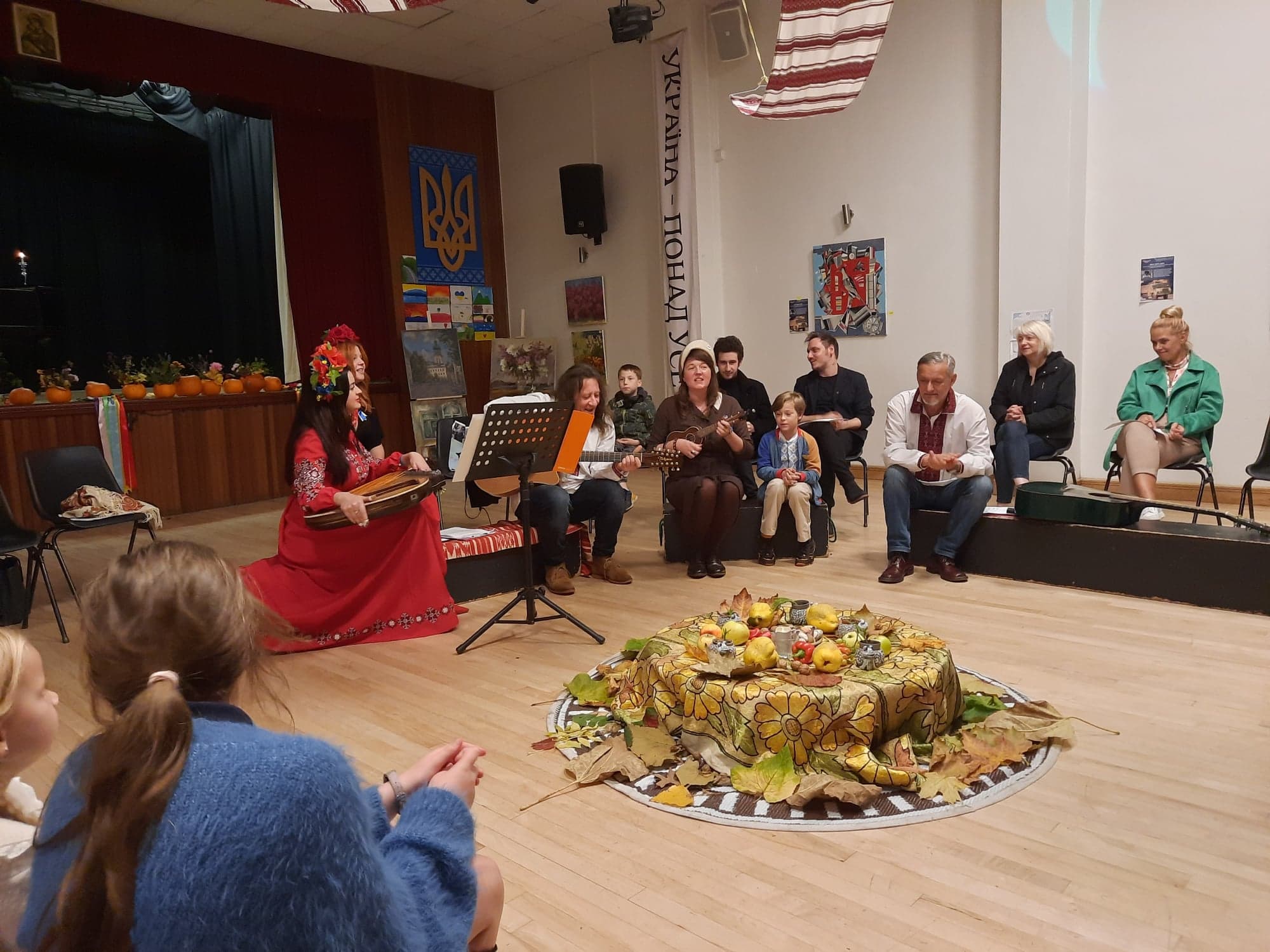 Outside Downing Street this week at the protest #westandwithukraine – as the Russian terrorist state continues to murder innocent children, women, men – the innocent citizens of Ukraine RIP.
Poland knows about the horror and brutality of Russian aggression, crimes against humanity and terrorism. Poland has championed hospitality to over 6 million Ukrainian refugees fleeing the war in 2022. I heard these words & sentences used to describe Russia today – 'Russia is a land of bandits' 'Russia is not Europe – it is Asia with Asian death rituals' 'Russia is a Terrorist State.' Not one Polish person does not know someone who fell victim to Russian brutality in the last 200 years and that is why #WeStandWithUkraine and have overcome our shared difficult history to support our Ukrainian sisters and brothers in their hour of need #FirsttoFight. We continue to pray for Peace. Please keep us in your prayers.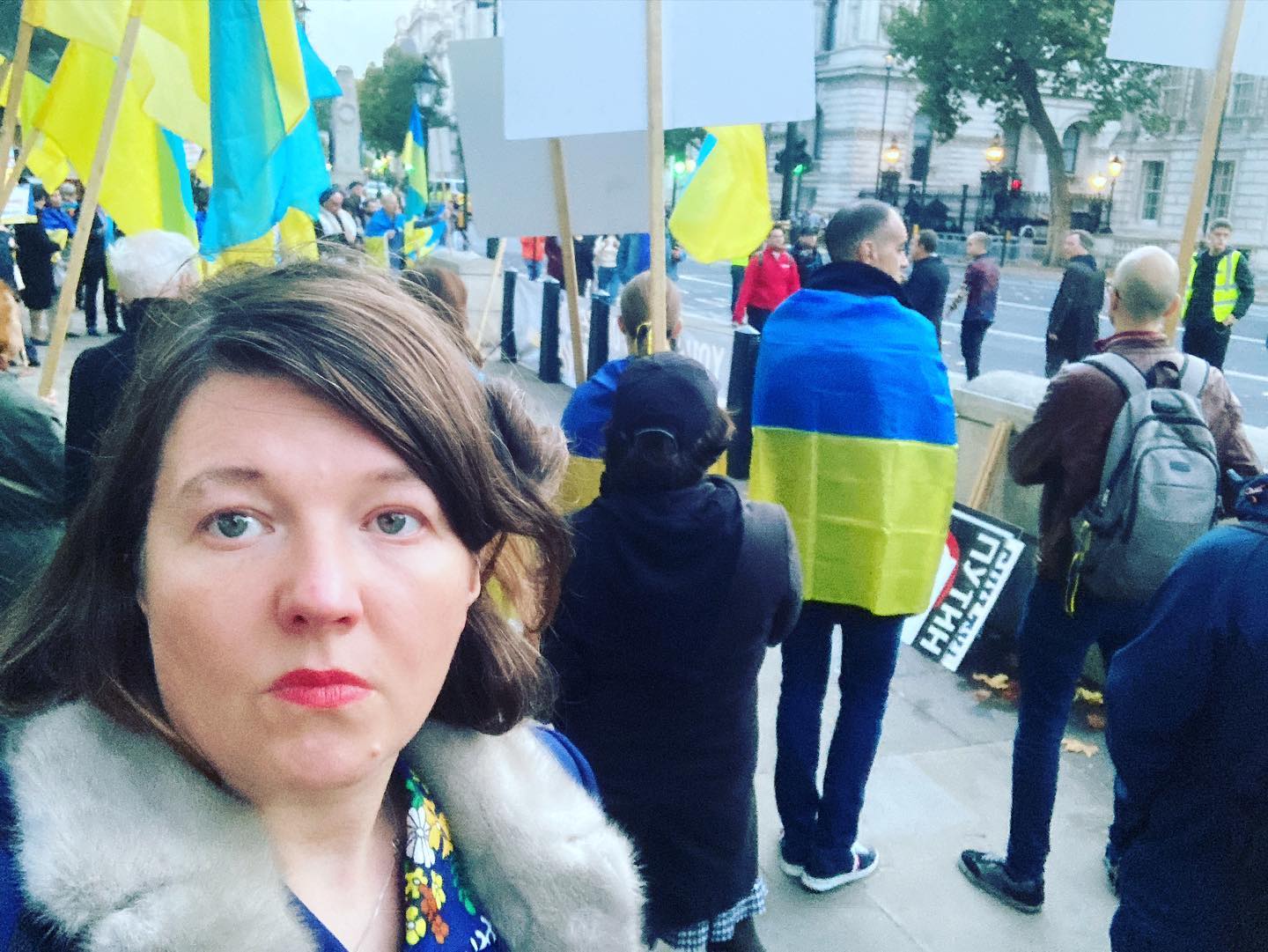 ★ STAY SAFE AND STRONG ★ ❤️Thank you for your continuing support of my music ❤️