Hello! I hope you are very well 🙂
Thank you so much for supporting my music over the past month. I love to let you know how I am getting on and what I have been up to every month. I send my newsletter once a month letting you know my latest news and event. For regular news please like me here 🙂 facebook.com/katycarrmusic or instagram.com/KatyCarrMusic
NEW EVENTS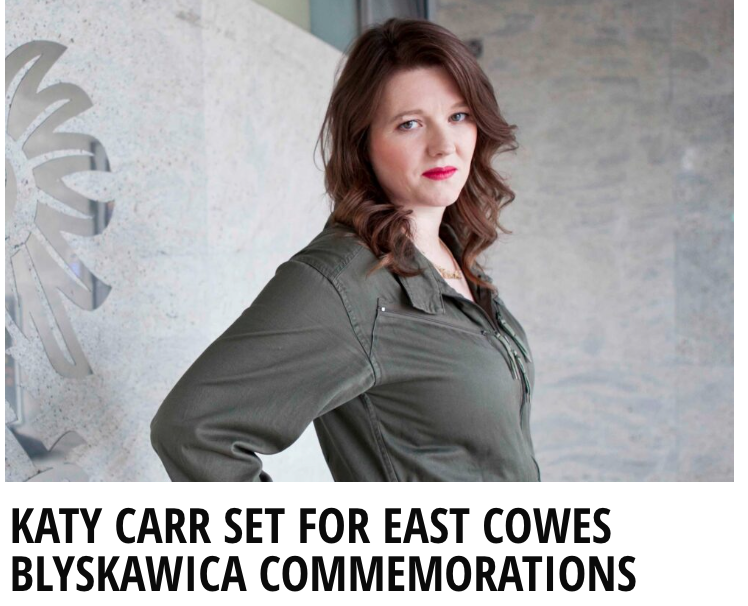 6th May 2022 : Katy Carr and the Medina Marching Band, East Cowes Town Hall, York Ave, East Cowes PO32 6RU – Friday 6th May at 19:30. Ticket link https://www.ticketsource.co.uk/whats-on/east-cowes/east-cowes-town-hall/katy-carr-and-the-medina-marching-band-never-forgotten-polish-and-english-music/2022-05-06/19:30/t-pqzzmrkKaty Carr is set to play East Cowes Town Hall as part of the ORP Blyskawica commemorations on Friday 6th May. https://www.islandecho.co.uk/katy-carr-set-for-east-cowes-blyskawica-commemorations/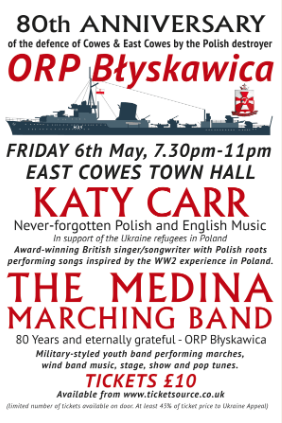 The British singer/songwriter with Polish roots is a superb fit for the 80th anniversary of the night that the Polish Navy destroyer defended Cowes from Nazi bombers. Her recent trilogy of albums Paszport (2012), Polonia (2015), and Providence (2020) has been inspired by the WW2 Polish experience.A musician, aviator, and multi-instrumentalist (piano, ukulele, banjolele and vintage keyboardist), Katy has released a total of 6 albums. She has performed her music internationally with live concerts and tours, intergenerational workshops through the UK, Poland, France, Belgium, Italy, Norway, Sweden, Germany, USA, Mexico, and Canada as well as connecting with her audiences via live streaming during the 2020/21 pandemic. In 2016, Katy was awarded the Pro Patria medal by Poland for her humanitarian and musical work. Her appearance is supported by the Polish Cultural Institute in London.Katy will be supported by the Medina Marching Band. The local youth outfit will perform their range of music from stage shows, military marches, and pop tunes.Tickets are available online from ticketsource.co.uk and 50% of proceeds will go to helping Ukranian refugees.❤️ More PR : ✸ https://www.countypress.co.uk/local-events/?_evDiscoveryPath=/event%2F1125315-katy-carr-medina-marching-band✸ https://onthewight.com/british-singer-songwriter-with-polish-roots-headlines-the-orp-blyskawica-commemorations/✸ https://www.iwradio.co.uk/news/isle-of-wight-news/international-musician-announced-for-east-cowes-ww2-celebrations/Below a map of GB and the events Polish Heritage Days 2022 – I'm looking forward to be representing Poland on IOW on 6th May x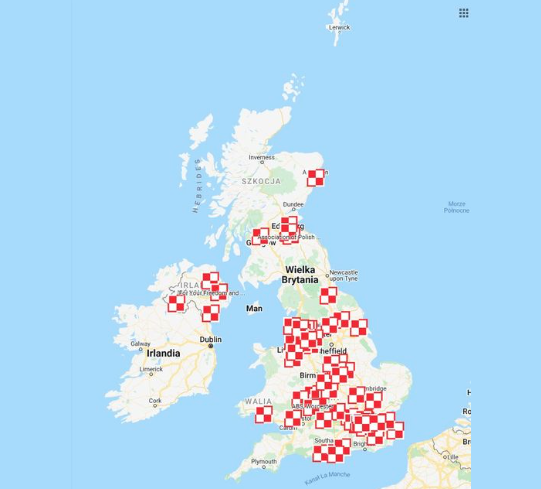 NEW TV CHANNEL !!! 🇺🇦 KATY & MARY PRESENTS 🇺🇦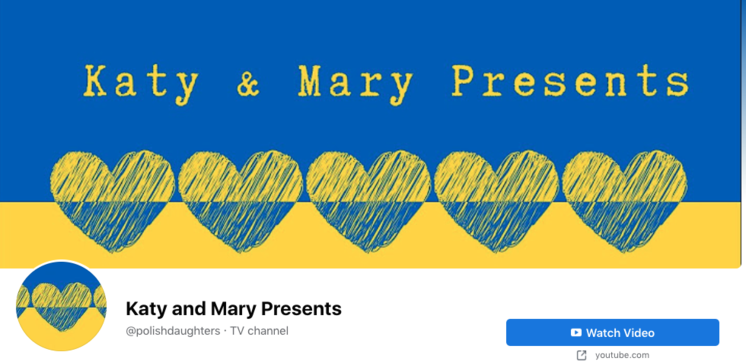 Katy & Mary Presents is a new TV Channel where Katy Carr speaks with US Film maker Mary Skinner in a series of meetings to discuss the war zone in 🇺🇦Ukraine from an artistic and personal perspective. Every episode also includes a performance of a song from Katy's repertoire and a visit from our beloved beloved Paddington Bear who pays tribute to the brave people of Ukraine and President Zelenskyy's legendary voicing of the famous bear refugee.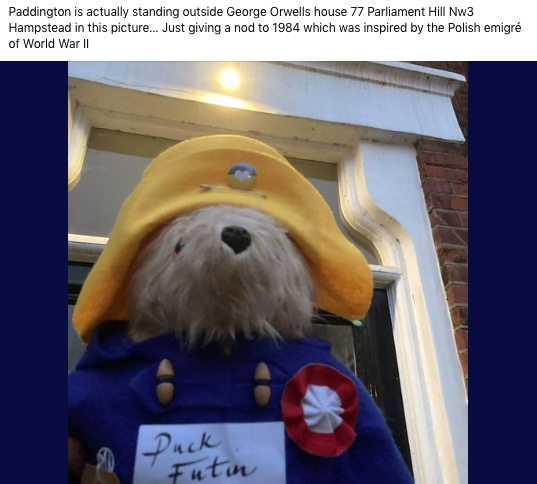 We'd be delighted to here your feedback and thoughts – if you would like to suggest topics reply to this email 🙂
Below are the beginning episodes of our TV series – please follow us here on www.facebook.com/polishdaughters and watch premieres every thursday at 7:30pm on YouTube www.youtube.com/katycarrmusic
✸ Katy & Mary presents (E1) : Poland and Ukraine relations an introduction to clandestine relations (Katy sings Hej Sokoly 🇺🇦 Гей, соколи) Link to show : https://youtu.be/_5uk6WjWdOk
✸ Katy & Mary presents (E2) : Our Polish Mothers, Refugees, Ukraine (Katy sings Motylek )Link to show : https://youtu.be/-lYpOCVSTmk
✸ Katy & Mary presents (E3) : War crimes – betrayal, lies, denial, shame. (Katy Sings Red Red Rose) Link to show :https://youtu.be/LDqjZqRBV6k
✸ Katy & Mary presents(E4)Irena Sendler : Remembering the heroes& heroines of the Warsaw Ghetto Uprising (Katy sings Dziś do Ciebie przyjść nie mogę ) Link to show : https://youtu.be/lgN-5AYm1b4
✸ Katy & Mary Presents (E5) : Irena Sendler's Mighty Girls – Part 1 – Fearless Teenagers (Katy sings Paszport) Link to show : https://youtu.be/GputtnxHMS0
★ April 2022 MUSIC NEWS ★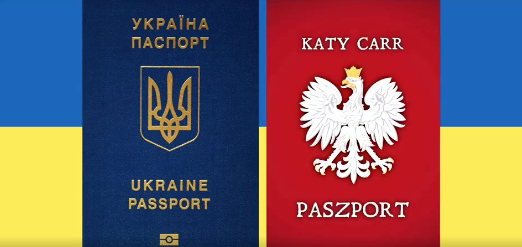 ❤️ NEW PASZPORT VIDEO ! Link here : https://www.youtube.com/watch?v=Ospg6HCZKKI
I'm delighted to annouce that I've teamed up with music video producer Julia Knight (Beyoncé/ Mick Jagger / Sir Paul Mccartney )to create a video for our Ukrainian friends – We hope you enjoy – all images and videos have been presented by our Ukrainian friends and family from within combat zones and the wonderful volunteers helping Ukraine through this horrific war. The song I wrote is called Paszport and is inspired by loss of passport and a fight for freedom A BIG THANK YOU to : Julia Knight for the incredible video edit & everyone who contributed photos and films : Julia Yefimenko, Oksana Philmonchuk, Alex Zakletsky, Natalia Lviv, Julia Savistina, Alina Brzezinska , Iryna Kulych , Mary Skinner, Alexander Smaga, Ela Suzin, @Buttress and Rachel Knickers, Sanchia Lovell, Dan Guz , Chris Synowiec. Royston Aid For Ukraine, The Polish Family Association , Katy Carr, @St. Joseph on Kahlenberg (Kościół św. Józefa na Kahlenbergu) in Vienna and the beautiful Ukrainian singers Iryna Leskiv and Volodymyr Paslavsky who sang the Ukraine National anthem at the end of the video. #Ukraine #Britain #Poland #WeStandWithUkraine #Paszport Polish Cultural Institute Embassy of Ukraine to the UK Polish Social Club Help to Ukraine #PolishFamilyAssociation IrenaSendlerFilmTHANK YOU SO MUCH to Rik Palieri for hosting The Wood Songs Front Porch Association Song Farmers Online International Festival : I had so much fun and here you can watch the link – (I sing my British Polish songs at around 1 hour 41 mins into the recording xxx). Rik is an amazing link and we share Polish heritage as we are both half Polish and both musicians 🙂 )))) Rik in American and has travelled extensively and lived as a musician in residence in Poland during the Cold War. I am very inspired by Rik's music and his dedication to his Polish roots.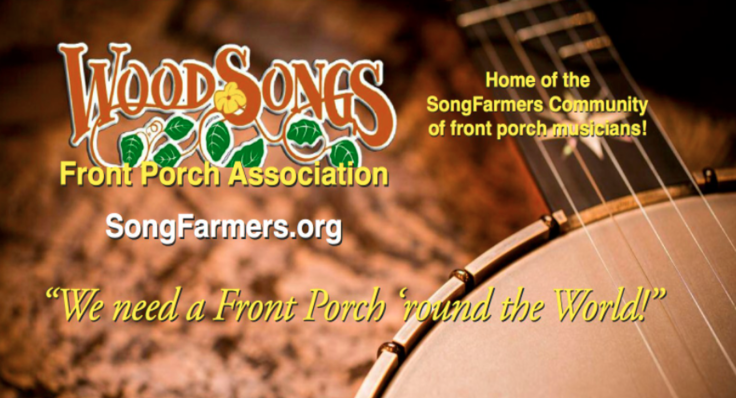 Thank you also to Rik for featuring my music on SongWriters Notebook US folkmusicnotebook.com featured some of the new recordings FROM Katy Carr, Jen Larson, Robert S. Williams, Liz McBride and many more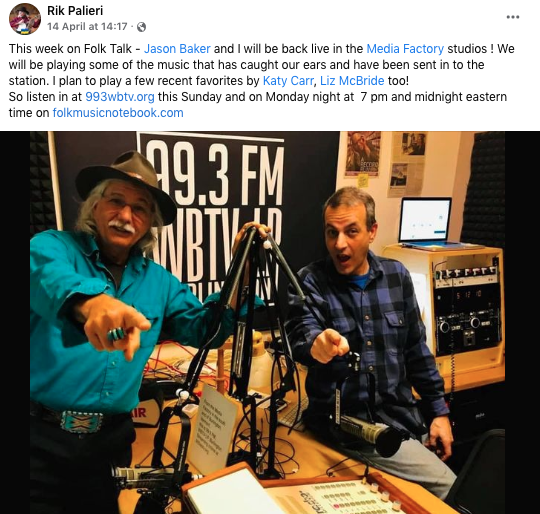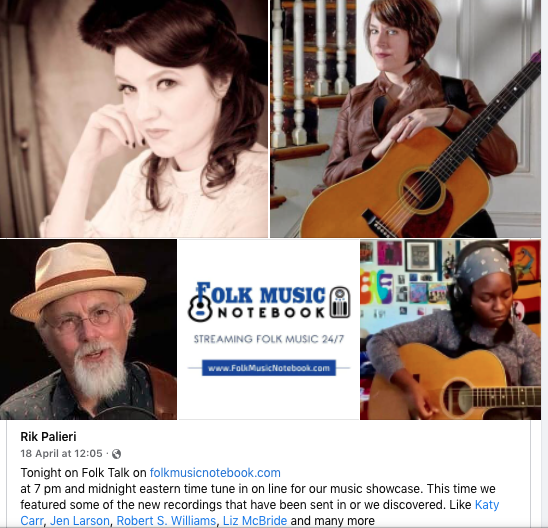 'MY BELOVED GENERAL' : Raising a toast and singing a song for the General Stanislaw Maczek – he would have been 130 years old #OTD 31ST MARCH ! HAPPY BIRTHDAY STO LAT Katy Carr https://katycarr.bandcamp.com/track/my-beloved-general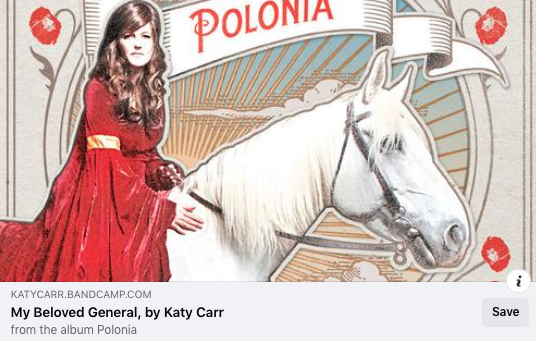 #WESTANDWITHUKRAINEThank you to my lovely friend Sharon Lewis for raising money for Ukraine with her beautiful choir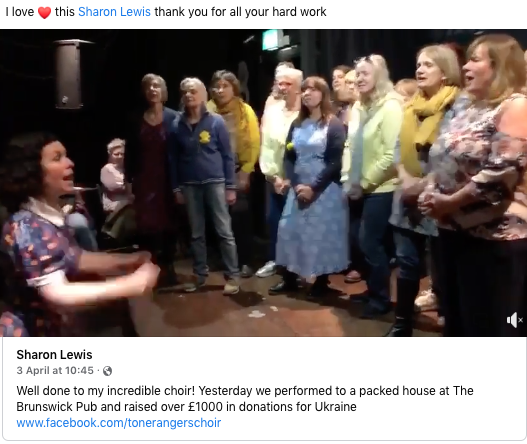 I have set up a car donation and drivers group for Ukraine. If anyone has spare vehicles to send to Ukraine for RED ZONE / SOS evacutation please get in touch xxxx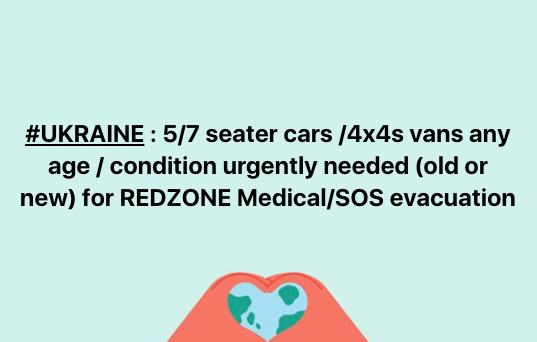 WE REMEMBER#OTD 12th April 1945, 'MY BELOVED GENERAL' #Maczek & his 1st Polish Armoured Division liberated 1,721 Polish female #WarsawUprising soldiers from Stalag VI-C, #Oberlangen including my dear friend Lieutenant Marzenna Schejbal RIP. I'm so honoured to post this and be an honorary member of the 1st Polish Armoured Division Katy Carr Listen my song MY BELOVED GENERAL about General Maczek : https://www.youtube.com/watch?v=BGFGxmCnLRs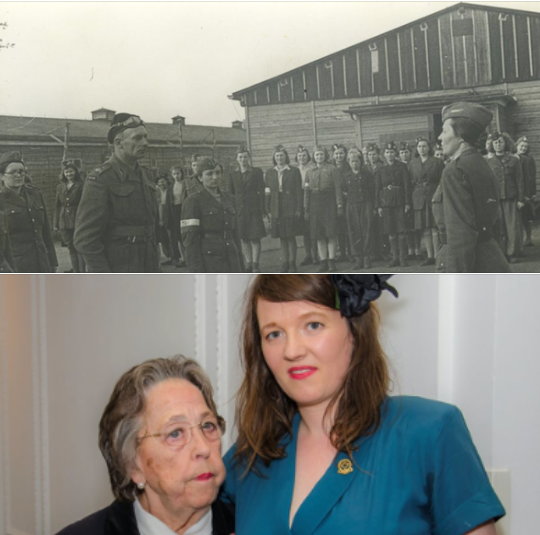 Rest In Peace – This poor poor mother having to bury her own son in her garden with her own hands. We pray for her and her son
Iryna Kostenko from Kyiv buried her son, Oleksei, 27, in their garden after Russian forces entered her house on March 10. She told BBC News: "The pain is so bad. Now I'm all alone. My son was young, 27 years old. He wanted to stay alive. I covered the grave with a blanket to protect it from the dogs. He isn't in a coffin, I had to roll him in a carpet. Death, murder, rape, displaced persons, millions of homeless refugees. This is war in our beautiful Ukraine
. How can this be in 2022?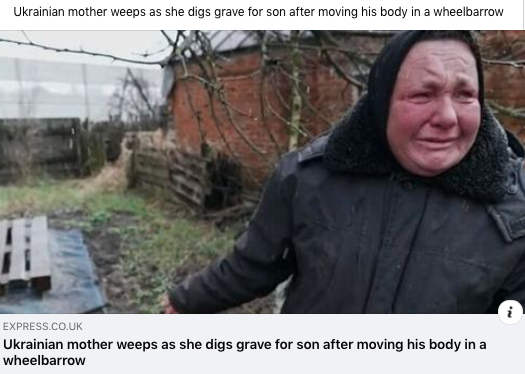 REST IN PEACE TO THE BEAUTIFUL Tetiana Zadorozhniak who was brutally murdered from Makariv (near Kyiv)by a Russian soldier near her home #GenocideOfUkrainians#WarCrimesOfUkraine in mid April. I have been absolutely devastated by this horrific warcrime and I'm dedicating my next album to Tetiana's memory and all the wonderful women of Ukraine. I have already written 10 songs in two weeks and they keep coming and I'm in continual conversation with her everyday RIP. I thank and pray for her spirit everyday. I never knew her but I feel so very connected to her and she is my Ukrainian sister 🇺🇦🇺🇦🇺🇦🇺🇦🇺🇦🇺🇦🇺🇦🇺🇦 If you would like to be part of my album get in touch xxx
★ STAY SAFE AND STRONG ★ ❤️Thank you for your continuing support of my music ❤️Keep in touch ! Lots of love to you and your family i pozdrawam serdecznie✸✸✸✸✸ Katy Carr and the Aviators ✸✸✸✸✸