Katy Carr's May/ June 2020 Newsletter : Polish Heritage Days virtual concert links 🙂
Dear Friends,
I am thinking about you as we enter another period of Lockdown here in the UK and sending you all love and strength. I hope you are keeping safe and strong and that we can all see each other soon.
This month I am delighted to confirm that my next studio albums have the financial support of the Polish Cultural Institute, London, Help Musicians UK and Arts Council England. Expect the next record out in Sept/ Oct 2020. More news to follow 🙂
I have been performing a number of virtual concerts in May 2020 that I am sharing with you in this newsletter. Firstly I will share an upcoming concert on 6th June 2020 at 4pm Great Britain time.
NEXT VIRTUAL CONCERT : The Polish D-Day Story – Live! in association with the 307 Squadron Project and the D-Day Story Museum in Portsmouth 6th June 2020 at 4pm British Summer time
Link to event : https://www.facebook.com/events/The-Polish-D-Day-Story-Live
A bit about the event
As a close friend of 307 Squadron Project we are pleased to invite you to join us for a unique video event – The Polish D-Day Story Live! It starts on Saturday 6th June at 4pm British Summer time. The story of the Polish role during the invasion of Normandy, presented in English, includes interviews details of how the Polish Air Force, Army and Navy played important roles during the D-Day Campaign. We will also be including a virtual concert of British songwriter with Polish roots Katy Carr where she will be singing songs inspired by the Polish pilots of WWII including her own song 'Motylek' (Butterfly) and sharing her favourite British 1940's song with us, Dame Vera Lynn's wartime hit 'We'll Meet Again.' We also have for your historical videos and photos, some of which have never been seen publicly before. You can watch this event, a first for our organisation, on our Facebook page facebook.com/307squadronproject You will still be able to watch us even if you do not have a Facebook account – just visit our Facebook page and scroll down to the live video. Please find attached our poster for the event. We hope that you can join us on 6th June for this live broadcast. Stay safe and well. Best wishes, Michael Parrott, Andrzej Michalski, Marcin Piórkowski 307 Squadron Project www.307squadron.org facebook.com/307SquadronProject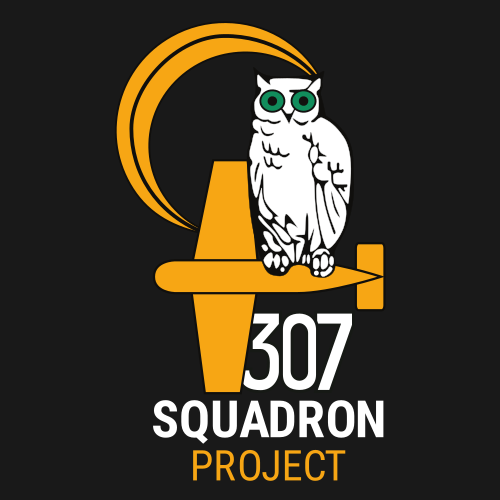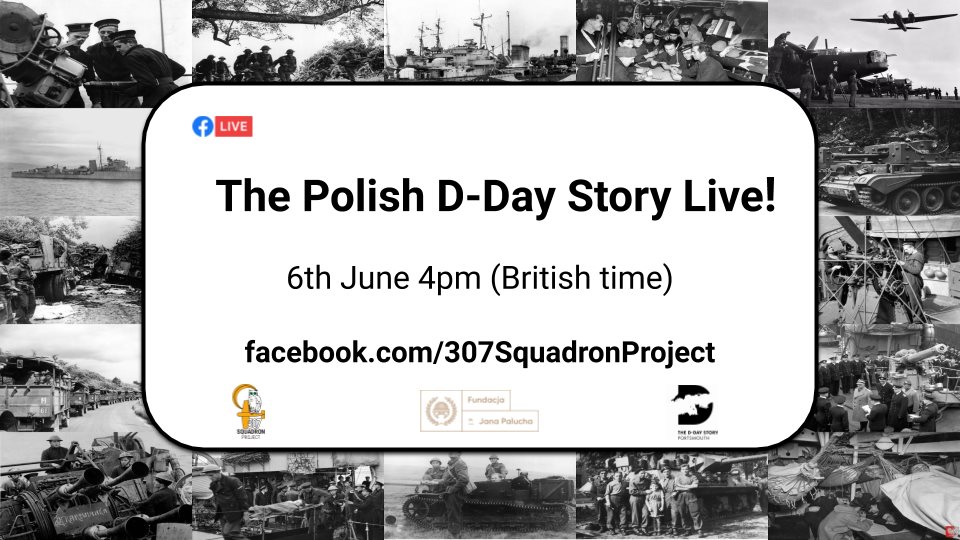 KATY CARR'S MAY VIRTUAL CONCERTS
In May 2020 I performed a series of virtual concerts for Polish Heritage Days across Great Britain that went live. I am so excited to share the links with you – please click and enjoy 🙂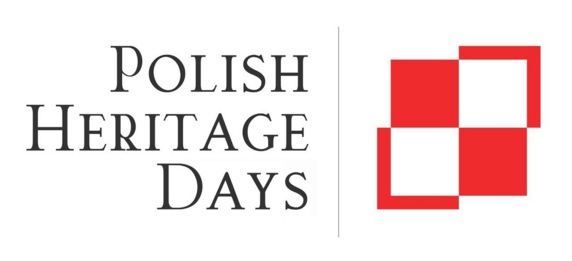 An introduction to Polish Heritage Days : link here https://www.gov.pl/polish-heritage-days
Polish Heritage Days is an annual festival organised and run under the patronage of the Polish Embassy in London. The idea behind Polish Heritage Days is to promote and celebrate Polish culture, heritage of past generations, and Polish contribution to the cultural, economic, and social life of the United Kingdom.
Polish Heritage Days runs throughout the month of May across the whole United Kingdom. The festival starts on the weekend after the symbolic date of 3 May, when in 1791 Poland proclaimed its modern codified constitution (as the first country in Europe and the second in the world after the United States), a symbol of freedom and equality. It is also an opportunity to celebrate the day of 2 May, which in Poland and in Polish communities around the world is celebrated as the Polish Diaspora Day and the Polish Flag Day. The aim of Polish Heritage Days is to integrate the Polish community with other communities living in the United Kingdom, both at the local as well as national level, to share Polish culture, heritage and hospitality, and to present Poles as an open and tolerant nation. Every year, the Polish ambassador encourages all Polish, British and international organisations alike, as well as Polish RC parishes and Saturday schools in the UK to actively participate in the celebrations. The official symbol of the initiative is the red-and-white chequerboard used by the Polish pilots who fought in the Battle of Britain and which, thanks to the Embassy's efforts, has unofficially become the symbol of Poles in the UK.
LINKS FOR KATY CARR MAY 2020 LOCKDOWN CONCERTS FOR POLISH HERITAGE DAYS CONCERT 16th MAY 2020 MERSEYSIDE POLONIA CONCERT : with kind invitation from Merseyside Polonia, Big thanks to Gosia McKane for her coordination and organisation.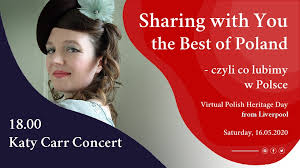 Katy Carr was delighted to perform a special concert for Merseyside Polonia at 18:00 UK time (19:00 Polish time) on 16th May 2020. The Concert was premiered and can still be watched at this link here *Click and *Sharehttps://www.youtube.com/watch?v=TeBuAjiwyAkThe event was part of the Virtual Polish Heritage Days from Liverpool 'Sharing with You the Best of Poland, czyli co lubimy w Polsce.'
Katy Carr was delighted to be supporting an event with the virtual film screening of Hurricane (2018) which is the biographical war film drama, produced by Krystian Kozlowski and Matthew Whyte, directed by David Blair, and written by Alastair Galbraith and Robert Ryan. The film stars Iwan Rheon, with Milo Gibson, Stefanie Martini, Marcin Dorociński, Kryštof Hádek and Christopher Jaciow in supporting roles. Hurricane depicts the experiences of a group of Polish pilots of No. 303 Squadron RAF (Dywizjon 303) in the Battle of Britain in the Second World War.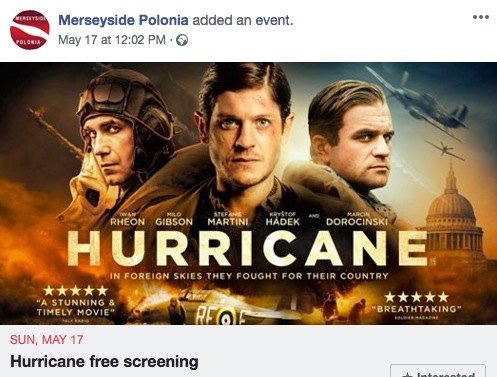 Thank you for a lovely concert Merseyside Polonia 🙂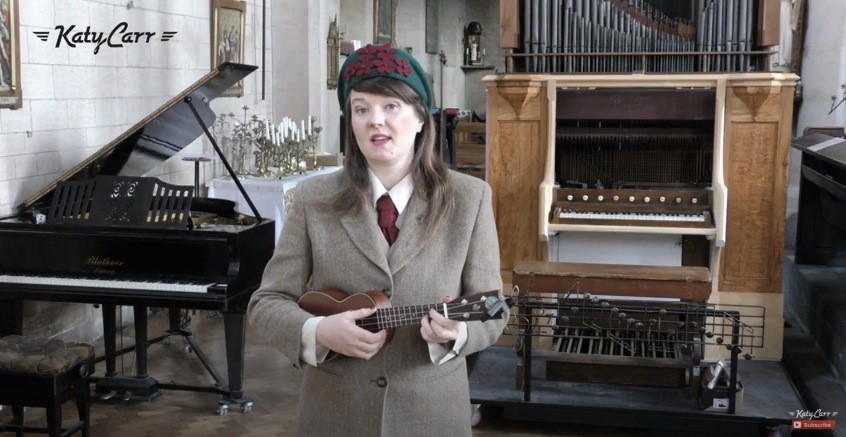 I received some lovely comments – thank you so much 🙂 Natalia J W Super…. Masz piękny głos:-)Stefano C Lovely xGreat Continental River Journeys 💕👏🇵🇱 incredible story of Wojtek the Bear!Ciocia T B o moj rozmarynie..piekna piesnBeata P 🌹 brawoMariola P CudnieBarbara L Super Katy .BrawoAgnieszka N Bardzo lubie pani tworczosc.moze kiedys bedzie mi dane poznac pania osobiscie.pozdrawiamBeata P Dziękujemy, było pięknie 😘Alex K Cudownie widzieć Katy Carr ponownie we współpracy zMerseyside Polonia. Moja ulubiona piosenka to Kommander's Car. Dziekuje 👍😊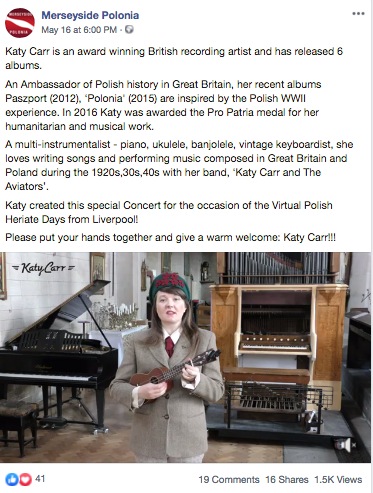 FOR MORE BACKGROUND ON MERSEYSIDE POLONIA POLISH HERITAGE DAYS INFO VISIT : Facebook link to event https://www.facebook.com/events/781841972347274/ For readers with no access to facebook here is the info 🙂ENG : What's the best Polish cake and how to bake it? Where are the most beautiful places in Poland? And if you are planning to go there, how to say … in Polish?The Polish Community across the UK was invited by the Polish Ambassador in London to share their culture with local communities. Hundreds of events have been taking place in May for the last three years but unfortunately, due to the current situation, they all have to be cancelled or moved online. #Stayathomeand celebrate #PLHeritageDays with us online!
Merseyside Polonia is a local charitable organisation based in Liverpool with the aim to develop positive relations between the Polish Community and local residents. In the current situation, we want to lift people's spirits with a special celebration Sharing with You the Best of Poland, czyli co lubimy w Polsce – Virtual Polish Heritage Days from Liverpool.On Saturday, 16th May, Merseyside Polonia and its partners will share on our Facebook page a series of short videos presenting Polish culture and heritage in hourly sections from baking the most delicious cakes to little puppet theatre presenting Polish stories for children, from introducing famous Poles to showing places you MUST visit there, from Polish tongue twisters to a quiz testing your knowledge of Poland! There will be lots of fun!This year, the UK commemorates the 80th Anniversary of the Battle of Britain and we want to join to mark the occasion. Merseyside Polonia will share with you some of the less-known stories in our common history. Katy Carr, our much-loved singer-songwriter will help us feel the spirit of the day through her singing of Polish and British songs from the WWII period.The day will be a perfect introduction to the screening of the #Hurricane, a film presenting the story of Polish pilots in the Battle of Britain. Merseyside Polonia is inviting volunteers, partners and friends to contribute to the program with something Polish they are passionate about. We want it to be homemade, handmade, and heartfelt. Please get in touch with us through the Merseyside Polonia Facebook page. We hope it will help us to overcome isolation and make a connection with others who are in a similar situation through something that connects us: culture!#PolesinUK let's #celebrate our #heritage #together! #VirtualPHDLiverpool2020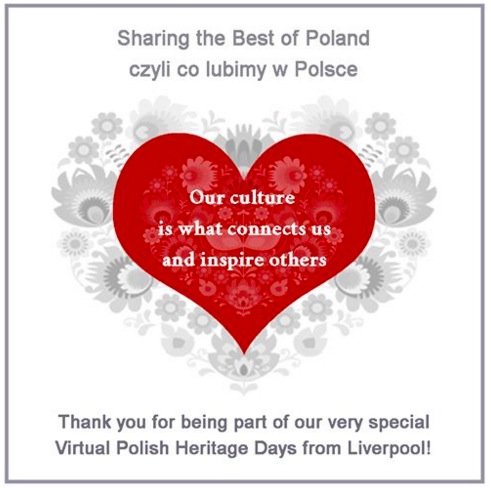 PL:Jakie jest najsmaczniejsze polskie ciasto i jak je upiec? Które miejsca w Polsce są najpiękniejsze? A jeśli planujesz się tam wybrać, to jak powiedzieć … po polsku? Ambasador RP w Londynie zaprosił członków polskiej społeczności w Wielkiej Brytanii do podzielenia się swoją kulturą i tradycją z osobami w najbliższym otoczeniu. Co roku przez ostatnie 3 lata zorganizowano w związku z tym setki majowych wydarzeń. Niestety ze względu na obecną sytuację wszystkie muszą zostać odwołane lub przeprowadzone online. #Zostanwdomui świętuj #PLHeritageDaysz nami wirtualnie! Merseyside Polonia jest lokalną organizacją charytatywną z siedzibą w Liverpool'u, której celem jest rozwijanie pozytywnych relacji pomiędzy polską społecznością a lokalnymi mieszkańcami. Biorąc pod uwagę obecną sytuację, chcielibyśmy podnieść wszystkich na duchu podczas specjalnej uroczystości Sharing with You the Best of Poland, czyli co lubimy w Polsce – Wirtualny Dzień Polskiego Dziedzictwa w Liverpool'u.W sobotę, 16 maja, Merseyside Polonia i jej partnerzy udostępnią na naszym profilu na Facebook'u serię krótkich filmów prezentujących polską kulturę i dziedzictwo w ramach godzinnych bloków tematycznych: od pieczenia pysznych ciast, po dziecięcy teatrzyk kukiełkowy prezentujący polskie historie; od poznania historii sławnych Polaków, po pokazywanie miejsc które w Polsce TRZEBA zobaczyć; od polskich łamańców językowych, po quizy sprawdzające Waszą wiedzę o Polsce! Będzie masa zabawy! W tym roku Wielka Brytania obchodzi 80. rocznicę Bitwy o Anglię, do czego chcielibyśmy się przyłączyć. Merseyside Polonia podzieli się z Wami mniej znanymi ciekawostkami o naszej wspólnej historii. Katy Carr, nasza ulubiona piosenkarka i autorka tekstów, pomoże nam poczuć ducha tej okazji śpiewając dla nas piosenki z okresu II Wojny Światowej. Wszystko to będzie idealnym wstępem do pokazu filmu #303.BitwaoAnglię, który to opowiada historię polskich lotników biorących udział w Bitwie o Anglię. Merseyside Polonia zaprasza wolontariuszy, partnerów i przyjaciół do udziału w programie poprzez podzielenie się z innymi swoją pasją związaną z Polską. Chcielibyśmy aby były to rzeczy będące efektem pracy własnej płynącej z głębi serca. Prosimy o kontakt ze stroną Merseyside Polonia na Facebook'u. Mamy nadzieję, że wszystko to pomoże nam przezwyciężyć trudności izolacji i umożliwi nam połączenie się z osobami w podobnej sytuacji poprzez coś co łączy nas wszystkich: kulturę! #PolesinUKlet's #celebrateour #heritage#together! #VirtualPHDLiverpool2020CONCERT 17th MAY 2020 : COMMEMORATION OF THE 76TH ANNIVERSARY OF THE POLISH VICTORY AT THE BATTLE OF MONTE CASSINO Katy Carr was delighted to perform'Wojtek – the Soldier Bear' with kind cooperation with British Poles, Polish Heritage Days, Polish Embassy UK to commemorate the 76th Polish Victory at the Battle of Monte Cassino 1944. The première debut screening of the video was first debuted on Sunday 17th May 2020. Please find the link here to the concert video https://youtu.be/hY_KELcdxjMWith Special thanks to Father David at All Hallows, Gospel Oak for the self isolation location.For facebook link please view here https://www.facebook.com/watch/?v=768425707023482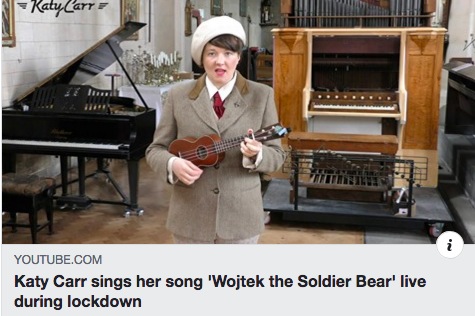 I received some lovely comments for this video – thank you so much …
Alex K Thank you Katy Carr Such a wonderful spirit. I am very grateful for your work. You are so inspirational 😊 Stay safe and well 😍😍
Karolina J Bardzo lubię tę piosenkę I doceniam Katy Twoją twórczość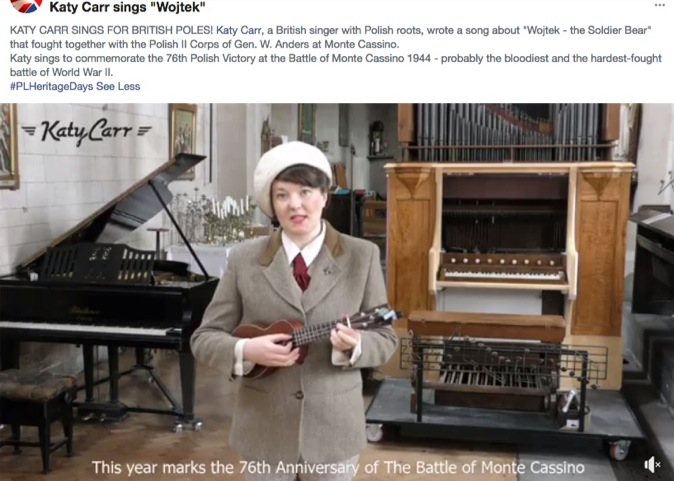 IN MEMORY REST IN PEACE
Jerzy Glowczewski RIP : a Polish-born fighter pilot who flew World War II missions with Britain's Royal Air Force after Germany invaded his country, Poland and who later was an architect in Poland and the United States, died in New York City aged 97. Glowczewski died April 13 2020 in a nursing home of complications from COVID-19. Glowczewski is believed to have been the last surviving member of a group of Polish exiles who joined the Royal Air Force to fight with the Allies. Born in Warsaw in 1922, Glowczewski fled Poland with his stepfather when the Germans invaded in 1939. He joined the Polish army in exile in 1941, served with the Allies in Egypt and in Libya, and then traveled to Britain to train as a pilot. He flew on 100 combat missions and was awarded the Polish Cross of Valor three times. He returned to Poland in 1947, earned a degree in architecture and contributed to the rebuilding of Warsaw from wartime ruins. He moved to the United States in the 1960s and taught architecture in his later years at the Pratt Institute in New York. Survivors include his daughter Klara and two grandchildren.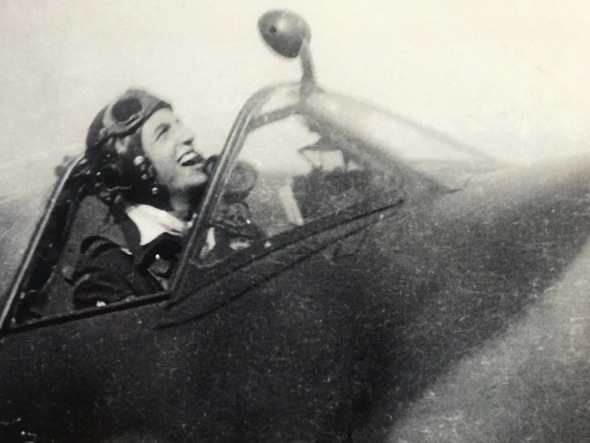 Jerzy Glowczewski in his Spitfire during World War II. He was a Polish pilot who fought with the Allies as part of the No. 308 "City of Krakow" Polish fighter squadron.Credit…via Klara Glowczewska
George Floyd RIP Words cannot express how devastated we are for Mr. Floyd RIP and his family. Keeping you all in our prayers in London, UK. Thank you to Andrea Jenkins who represents Minneapolis City Council Ward 8 for her moving tribute which can be viewed here where she sings Amazing Grace, https://www.youtube.com/GEORGEFLOYD-RIP
'Amazing grace, how sweet the sound,
That saved a wretch like me
I once was lost, but now am found,
Was blind, but now I see… '
RIP
____________________
STAY SAFE AND STRONG
Please let me know how you are getting on
Thinking of you all …
Love from
Katy Carr and the Aviators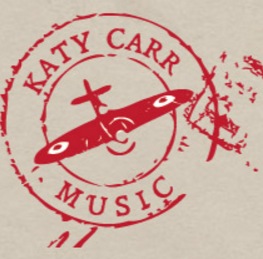 Katy Carr is an award winning British recording artist and has released 6 albums. An Ambassador of Polish History in Great Britain, her recent albums. Paszport (2012), 'Polonia' (2015) are inspired by the Polish WWII experience. In 2016 Katy was awarded the Pro Patria medal for her humanitarian and musical work.