★ STAY SAFE AND STRONG ★  Thank you for your continuing support of my music. `Every penny helps my creativity process.
Please stay in touch with me info@katycarr.com and i will add you to my newsletter released once a month.
Lots of love i pozdrawam serdecznie
Katy Carr and the Aviators 
visit my shop★katycarr.com/shop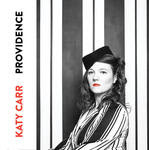 Katy Carr is an award winning British recording artist and has released 6 albums. An Ambassador of Polish History in Great Britain, her recent albums. Paszport (2012), 'Polonia' (2015) Providence (2020) are inspired by the Polish WWII experience. In 2016 Katy was awarded the Pro Patria medal for her humanitarian and musical work. 
THANK YOU SO MUCH AGAIN ! XXXX LOVE FROM KATY
Keep in touch
★Links★
w ★ www.katycarr.com 
fb ★  facebook.com/KatyCarrMusic 
i★  www.instagram.com/KatyCarrMusic
 videos ★ youtube.com/KatyCarrMusicChannel
wiki★wiki/Katy_Carr 
bc★ https://katycarr.bandcamp.com
© 2021 Katy Carr. All rights reserved. Illustration and web graphics Susan Burghart © 2021