Katy Carr's Aug/ Sept 2013 Newsletter  
Just a quick hello to all my lovely music supporters in Europe and now to my new friends in Canada and USA. August has been a wonderful month full of incredible Katy Carr music happenings and I have been so blessed to meet so many incredible people 🙂 Earlier in August I was very kindly invited by the organisers of the Connecticut and Montreal Quo Vadis, Polish Heritage in USA conferences to attend and perform my music. I have been so moved to meet so many innovative and dedicated individuals of all ages who are on a mission to preserve Polish heritage in their communities across both the USA and Canada and so proud to have Polish roots. It was inspiring! I found such incredible companionship and amazing new souls to bounce ideas from and I hope to share more on this topic with you very soon 🙂 It is very exciting to take part in the beginning stages of a -Pro -Poland -Polonia – culture explosion and expect more information on this will follow. I will be starting up my regular blog posts on the subject soooon!!!
Below are some pics of the great people that I met …
My lovely new friends at the Quo Vadis Conference Montreal – – search for me [!] 🙂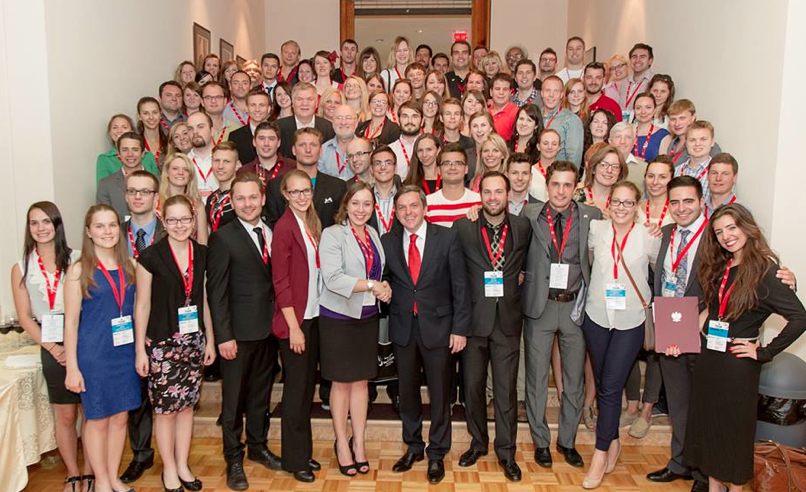 Below I am being greeted by the Consul General of the Republic of Poland in Montreal Andrzej Szydło before my musical performance 🙂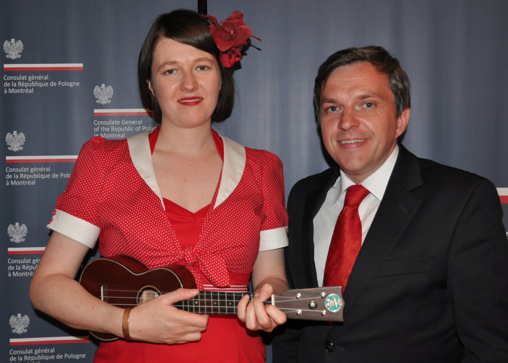 I am so proud to receive two incredible books on Polish history by Ewa Junczyk-Ziomecka Consul General of Poland in New York after my performance at Quo Vadis, Connecticut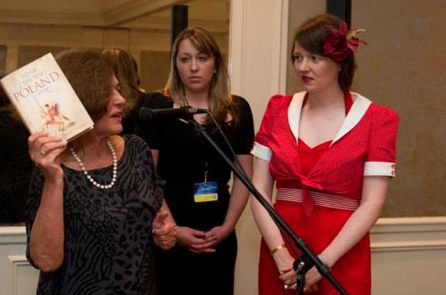 The wonderful Janusz Skowron and the  Polish Club Amber in Williamsburg, NYC!
Katy Carr says a massive thank you to Janusz Skowron for inviting me to his initiative 'Club Amber' – a meeting hub for the Polish senior citizen community in New York City – In my opinion Janusz deserves to receive a medal from the Polish Government for all the wonderful work he is doing for the Polish Community in New York City x x x 🙂 https://www.youtube.com/watch?feature=player_embedded&v=8Y6EG7Y446g#t=39
Please listen to Katy Carr's interview on New York City's Polish Radio station Radio Rampa with Janusz Sporek: Katy Carr u nas na antenie juz teraz w programie Janusza Sporka "Nastroj Klasyczny" Zapraszamy na: http://NastrojKlasyczny.com/
Upcoming Katy Carr and the Aviators Performance News and Dates : 
Tonight!!! 31st August 🙂 "Into the Woods," Hampstead Heath – with Katy Carr and Vanessa Woolf : follow us into the depths of the wood at midnight for an incredible story and some extraordinary music…Bring a candle, wrap up in a blanket under the stars… lose yourself in an amazing story from wartime Poland, bought to life by beautiful songs from Katy's acclaimed album Paszport… For address details go the ' Into the Woods' link 🙂 https://www.facebook.com/events/172421089602715/
7th September – Katy Carr and the Aviators play Bestival on the Isle of Wight 🙂
and keep an eye out for our Katy Carr and the Aviators upcoming tour in Poland at the beginning of October 2013 – we are so excited to be playing at Lublin Cultural Centre – Lublin is an amazing city and was recently a candidate for the title of "2016 European Capital of Culture as well as the The Warsaw Uprising Museum (named Warsaw Rising Museum, Polish: Muzeum Powstania Warszawskiego). It's going to be SO exciting so see you there!!!!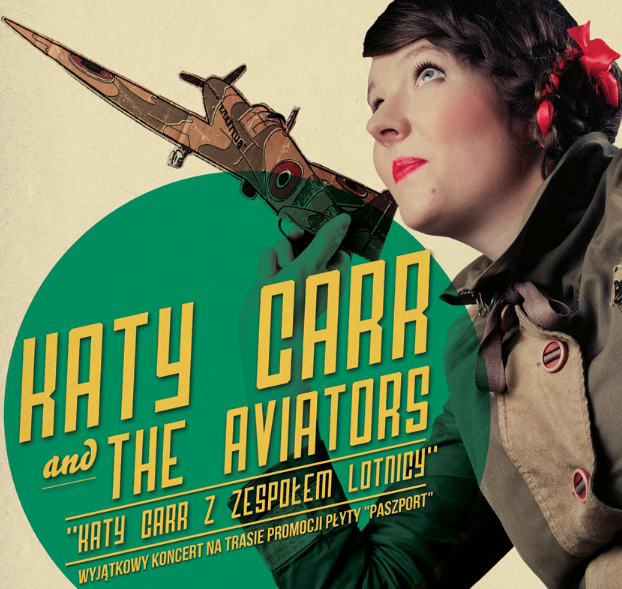 Special thanks this month go to :
My new wonderful friends at Quo Vadis – I love you all – lets grow our roots – this is so very exciting!!!!!!!! Maciej Dabrowski for being the best US host – you are fab 🙂 Karol Antoni Usakowski and fmaily for hosting me in Montreal, Shambala Festival and all there – Joe Buirski, Richard Hodkinson for the lift 🙂  Andre Blaszczynski for making it possible for me to attend Quo Vadis, Connecticut, Irena Borowska for having me to stay with you in New Jersey, Artur and all at Radio Rampa for the wonderful Radio show, The Polish Club Amber for a wonderful concert at your day care centre in Willamsburg, NYC, Sarah Datblygu for looking after me so well in NYC – you are my beloved friend, Sonny Sonshine for your wonderful laughter and pop dancing, everyone in Little Britain, Connecticut,  W.P. for being of of the most impressive speakers I have seen in a long time and all of you for making it happen – i love you and thank you for supporting my music so unconditionally 
🙂
I look forward to seeing you soon again and sharing more news with you soon 🙂
Much love, keep in touch and take care Katy – Pozdrawiam serdecznie 🙂
Katy Carr's music Quotes :
– 'Carr is a fine example of that much-maligned beast we call Authenticity…' 
– 'never less than immaculate' Sunday Times Culture Magazine
– 'Her idiosyncrasy as a musician meant she'd have to forge ahead under her own steam – even the most avowedly avant labels fight shy of butterflies they can't easily net… ' 
– 'She's a true original, standing out like the spark generated by a Swan Vesta applied to a cigarette in the Blackout.' 
Katy Carr's Awards :
Katy Carr was nominated for the London Music Award 2012 alongside Kate Bush, PJ Harvey, Arctic Monkeys, The Good, the Bad & the Queen, Metromony, Ed Sheeran, Jim Jones Review, The Unthanks and Laura Marling.
~
Katy Carr Links below – please keep in touch!!!!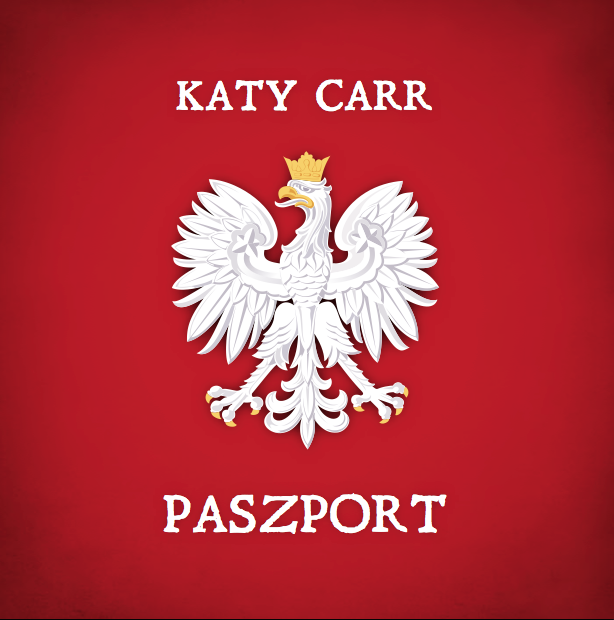 ~