Hello from Katy Carr
A warm welcome to you all from a rather chilly London. The outside temperature here in Marylebone, heart and nucleus of the Big Smoke is swooping downwards so it's the time for mittens and hats and scarves! November has been so much fun and looking forward to my December gigs!!! As I am currently planning my next album recording and 2011 tours I have had to cut down on performances in December. However there is one  gig I am very excited about hosted by my musician friend Big Steve from The Arlenes, Nashville — so if you are around put 17th Dec in your diary!!! Poster below…. More gig news on this page http://www.katycarrarchive.com.gridhosted.co.uk/live-shows/
17th December 2010 – – 8: 30pm – – Katy Carr supports The Arlenes @ The  Core Arts Xmas Party, 1 St. Barnabas Terrace, Homerton, London E9 6DJ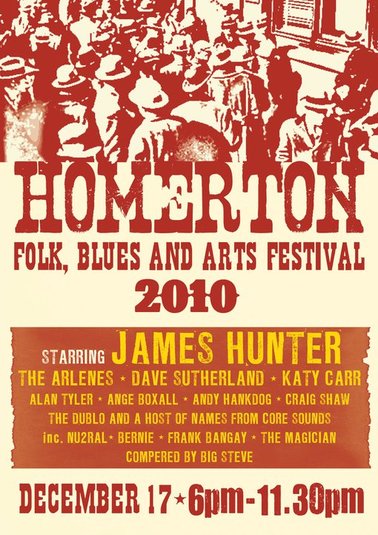 The month of November opened with a bang on the river…I enjoyed the frolics on the Steamboat Bordello, River Thames 31st Oct – not only playing to a great audience but also watching Tower Bridge open for our vessel to pass through – – wow!!! Below a view from the Dixie Queen Paddle Steamer of Tower Bridge opening!


One of my favourite gigs this month in November was playing at the 'House of Lalka,' fashion range launch. This event was to mark the Lalka girls, Katie and Alice's [Katie is also my stylist] new clothing range in memory of their Polish Grandmother Regina Chmurska [below] who passed away one day before my birthday on 31st of January 2010.


'Regina was our Grandmother, a Polish dress maker and a woman with enviable style that carried her through the second world war and a life time of hardships, her life was a fascinating story of adventure, fueled by a burning energy to exist and indeed to dress beautifully, whatever happened,' House of Lalka 2010.
An obsessive hoarder, having lost everything during the Nazi occupation of Poland in the World War II, Regina collected everything from plastic bags to motorbikes to clothes. So it was great to be surrounded by her possessions and I played my concert in one of Regina's lime green dresses. To my utter thrill and unexpectant surprise 'House of Lalka,' presented this dress to me as a gift and gesture from Regina for my future performances. Below you can see the dress and my Polish Ukulele. I made a point of playing Polish folk songs like 'O Moj Rozmarynie,' as well as 1940s faves so that a Polish tribute to Regina could be made — read more about her story here…. The House of Lalka blog spot
Thankyou house of Lalka and Baptia Regina —- In my House of Lalka dress below…. I LOVE IT!!!


November has seen me recording in collaboration with John Crow Constable including singing and playing keyboard, organ and piano on his album, recorded and produced by Nigel of Bermondsey. To be released in 2011 John's album core story is that of the Winchester Geese and Crossbones Graveyard. Fascinating stuff so I am very excited to be involved and look forward to seeing the album receive rave reviews! John Crow is one of my favourite poets and writers please find out more about his work here http://www.crossbones.org.uk/ and find his previous book here The Southwark Mysteries.
It was also a great honour to play with London Dreamtime at the Queen Elizabeth Hall for Ladyfest's 'Girl Fawkes,' an event marking the 5th November and thanks to the Southbank literature blog for giving us such a great live review which is available here…. Southbank Literature blog, Girl Fawkes, London Dreamtime and singer Katy Carr.
Extra events if you like to come include tonight [short notice]
I am playing at 10pm tonite at Bête-Noire at The Last Days of Decadence 144-145 Shoreditch High Street, London E1 6JE and visit
this concert Tuesday 23rd Nov 2010 Global Local at Rich Mix 35 – 47 Bethnal Green Road London, United Kingdom – FREE ENTRY TO KATY CARR FANS!!! website here…
THIS MONTHS THANKYOUS GO TO
Steamboat Bordello, House of Lalka Fashion, Regina Chmurska Polish dress maker, and Sisters and Daughters, Nigel of Bermondsey, John Crow Constable, Petra at Mid Century Modern,
Adam Mickiewicz Institute, Warsaw for introducing me to
Tymon Tymański / Leszek Możdżer & The Polish Brass Ensemble at the London Jazz Festival
,
Jazz Cafe London,
the Lindy hoppers, 'Ovid's
Metamorphoses
' by Pants On Fire at the Pleasance Theatre Islington for a great show,
Agnieszka Cichocka for introducing me to the Solidarity of Arts Festival in Gdansk
and Bernhard Schofield – the best tap teacher in London Town to book a place @ his tap classes contact City Lit, London t.020 7831 7831 or find Bernhard at Expressions, Kentish Town every thurs afternoon, t.020 7813 1580.
BIG Vintage Folk Love to you all, take care of yourselves, see u soon and keep in touch – please join me @ www.facebook.com/KatyCarr1940 for direct response chat and features ! –  x x  Katy Carr
Sunday 19th December
8: 30pm Katy Carr supports Dave Sutherland in Greenwich at The Morden Arms  1 Brand Street
London SE10 8SP tel : 020 8858 2189
Fri 17th December
8: 30pm Katy Carr supports The Arlenes @ The  Core Arts Xmas Party, 1 St. Barnabas Terrace, Homerton, London E9 6DJ
Tues 14th December
6 – 9pm Katy Carr plays at the Battersea Barge Cheese and Crackers Night,
Thurs 9th December
6 – 9pm Katy Carr plays at the Xmas Party for Sisters and Daughters Blackheath Address : – 18, Tranquil Vale, Blackheath, SE3 0AZ, United Kingdom
NOVEMBER 2010
Sat 20th November
8: 30pm Katy Carr plays at The Last Days of Decadence 144-145 Shoreditch High St, London Town E1 6JE
BUY  'COQUETTE' If you would like a copy of Coquette [£10] please email me info@katycarr.com and I will send you a way you can buy it on paypal x x
LINKS BELOW JOIN ME!!!

Katy Carr, Musician, Songwriter Performer
Katy Carr on FACEBOOK
Katy Carr on FACEBOOK FAN
Katy Carr on FLICKR