★Hello lovely friend! ★
I hope you are having a great summer and I look forward to seeing you all again soon. I have some great events to share with you including tomorrow's concert at The Spur Battery Amphitheatre, Fort Amherst in Kent details below… Looking forward to seeing you soon and thanks so much for your continuing care and support of my music.★CONCERT NEWS ★
Sunday 31st July 2-4PM – Katy Carr performs with The Aviators at The Spur Battery Amphitheatre, Fort Amherst , #Chatham #Kent ME4 4UB Everyone is invited and this performance is part of the Summer Proms season … Free entry so see you there 🙂 Press release from the Summer Proms season – Fort Amherst, in conjunction with Medway Council is presenting a Summer Proms Season of FREE concerts in the amazing setting of the Spur Battery Amphitheatre on the heights above Chatham. Starting on Sunday 17th July the concerts will take place on Sunday afternoons through the summer months until Sunday 4th September. The Proms Concerts will start at 2pm and run for about two hours with a short break. An eclectic season of music is set to invoke memories of the park concerts of old. The season opens with the well-known local group Pretending People Theatre playing a mix of feel good singalong songs from the 50s right up to present day as well as some well-known folk and pub tunes. The season will continue with proms by the BAE Systems Brass Band, Anglo-Polish singer Katy Carr with her group The Aviators, the Kent Youth Jazz Orchestra, the 1940's singing duo The Swingtime Sweethearts, and the Bettesteiner Footstompers Oompah Band. The season will be brought to an end on September 4 by local star Jamie Johnson and his band. The Fort Amherst Sunday Proms will be just the place to sit down with a picnic and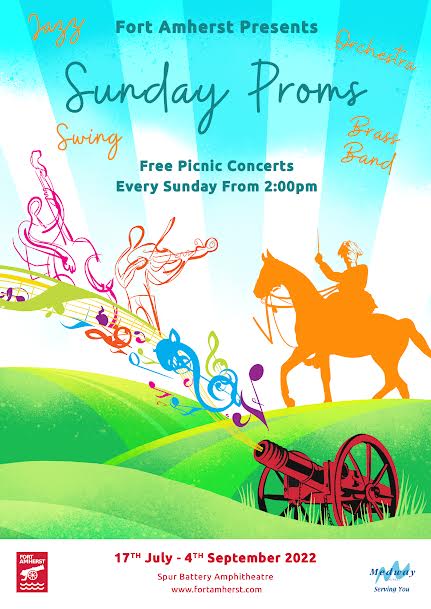 a cold drink or two. Full details of the season will be found at www.fortamherst.com. The Spur Battery is the highest part of Fort Amherst and was used for siege warfare training, troop encampments and military punishments. It's now an outdoor amphitheatre with seating for more than 200 visitors and was Chairman of the Fort Amherst Heritage Trust, Bill Fowler , said the reuniting of the upper and lower sections of the Barrier Ditch was an exciting phase in the ongoing restoration of Medway's Napoleonic defences. He said: "Once again people will be able to pass over the bridges above the vast ditch as they enter the heart of the military and naval enclaves of Medway. "Command of the Heights has also seen the extensive and hitherto closed Spur Battery of Fort Amherst opened to the public, revealing more fascinating insights to the life of the Chatham garrison. ​"One particularly intriguing element of the project has been the recreation of the Victorian military allotments next to Spur Battery on which soldiers at one time grew vegetables to supplement their meagre diet. These are now being cultivated by a mix of community groups and local residents." The large heritage regeneration project secured £1.78 million from The National Lottery Heritage Fund, and was supported by £400,000 from Medway Council.
Our beautiful freshly restored Napoleonic fortress venue – looking forward to seeing you tomorrow !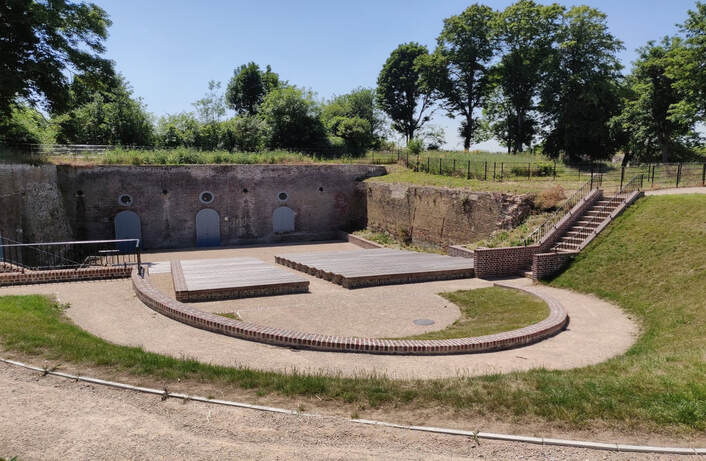 ★JUNE/JULY NEWS★
Thank you to Morag and Chris at Rosslyn Court, Margate for a lovely concert on 21st July 2022. It was a joy and a beautiful experience to perform my songs to a Margate audience for a two hour gig @rosslyncourtmargate #margate thanks for listening 🎵🎵🎵 rewatch the concert live here https://youtu.be/qqiNerKedv4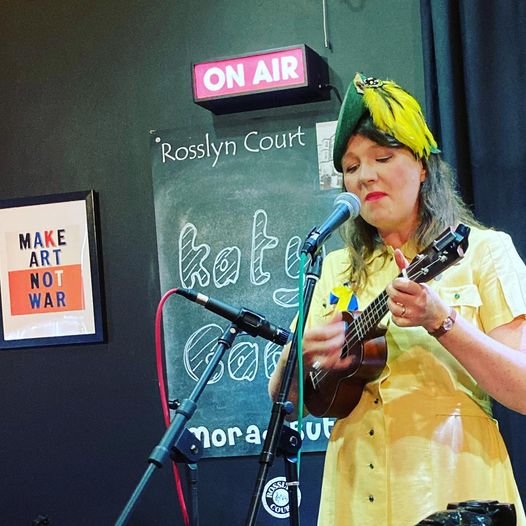 I invited the lovely Ania Jagiello, Polish Saturday School in Canterbury from #vilnius #wilno to sing in Polish with me on Hej Sokoly! x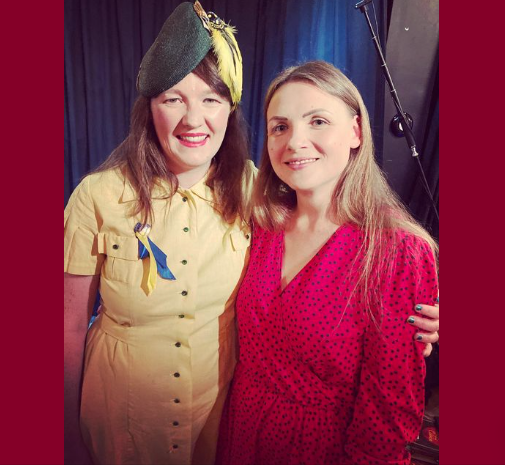 Katy Carr and Orpheus Papafilippou virtuoso @orpheus_violinist had such a wonderful time performing at @Gobifest on 26th June in central #Manchester Cathedral Gardens Songs of British Polish friendship
Thankyou for inviting us to perform Ottilia Ördög with our wonderful Hungarian brothers and sisters and see you all soon #LiveMusic #PolishBritish #Poland #Britain #Hungarian #manchestermusic @prsfoundation @englishfolkexpo @polish_culture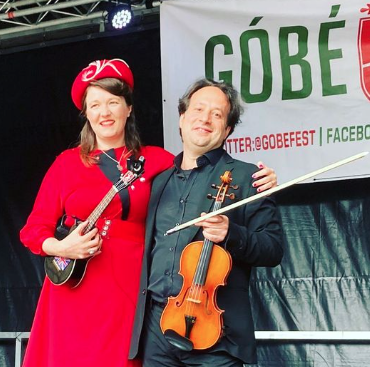 Katy Carr was delighted to have been selected for the semi-final of Roundhouse #Unsigned 2022. Over 75 acts applied this year and I performed in a star studded evening of seven acts – four were selected to go through to the next round 🙂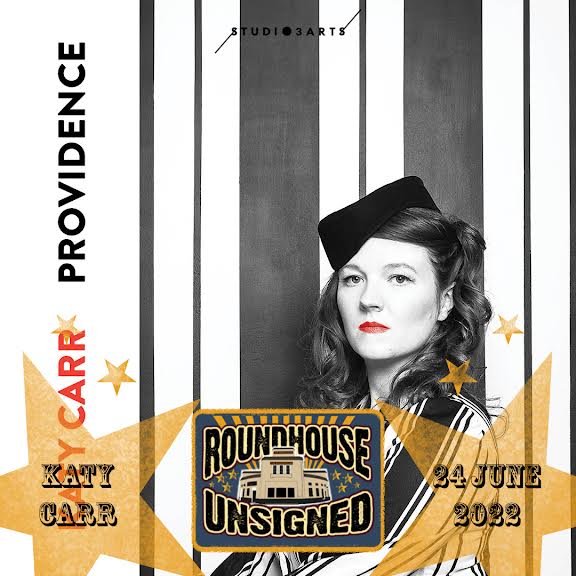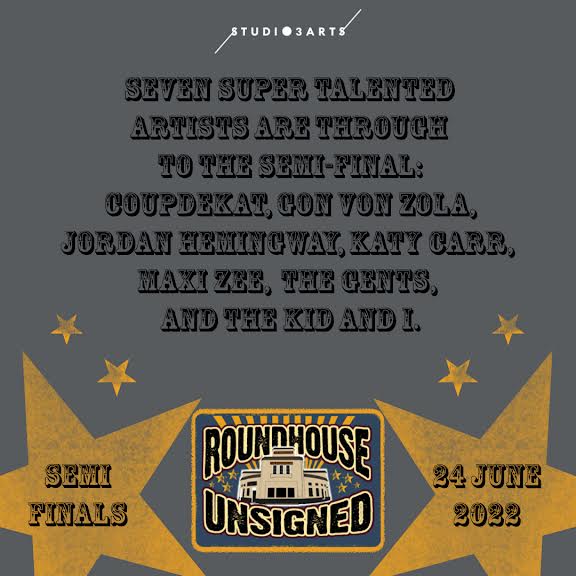 It was lovely to sing and perform my songs at a special event by kind invitation from @ribalondon @ribaeducation in such a beautiful 1930s venue ! #LondonArchitecture #Architecture #ukulele #musicandarchitecture #artdeco #WeStandWithUkriane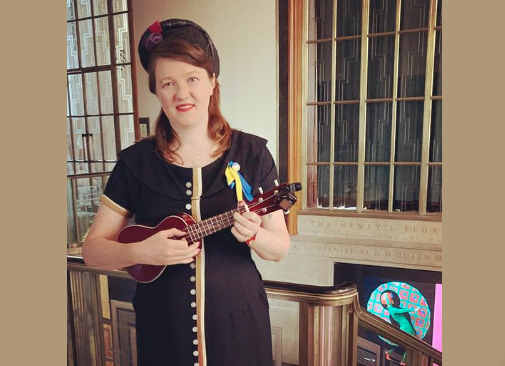 I was delighted to perform a concert and sing 'Czerwone Maki Na Monte Cassino – The Red Poppies on Monte Cassino '- the legendary song dedicated to the Polish Victory at the #BattleofMonteCassino in #1944 with the Polish Saturday School in #Portsmouth at the D-Day Story Museum @theddaystory_portsmouth and 307SquadronProject to an audience of wonderful guests including Monte Cassino 100
year old veteran Otton Hulacki and the #LordMayorofPortsmouth Hugh Mason and Lady Mayoress of Portsmouth Marie Costa.
Thank you to Andrzej Michalski and his excellent team for delivering such a special event
watch the performance here https://www.facebook.com/KatyCarrMusic/videos/708757623683618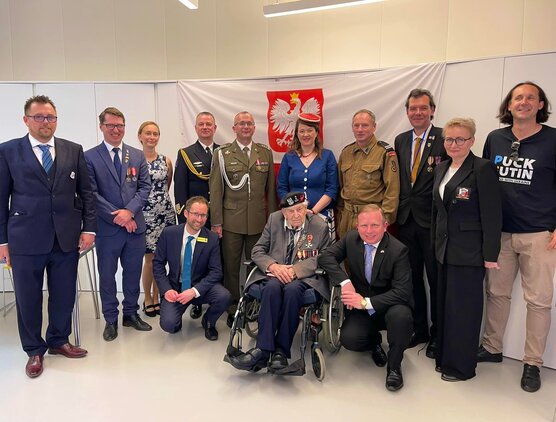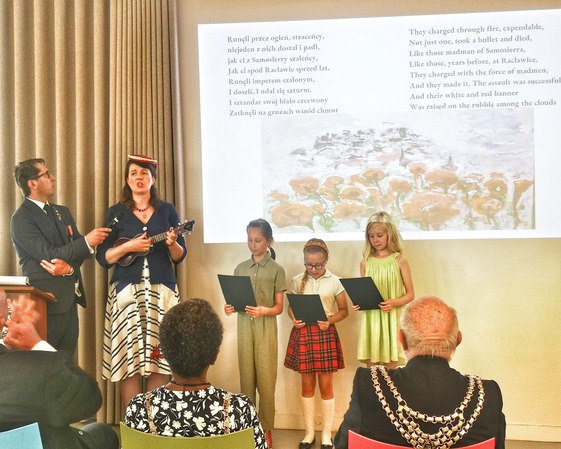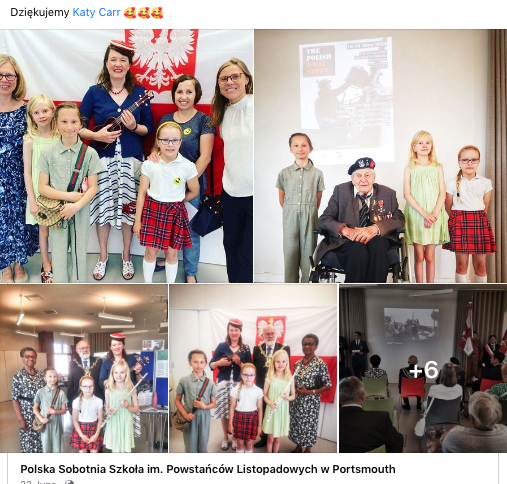 Message from the Polish Saturday School in Portsmouth about our concert : W ubiegłą niedzielę mieliśmy zaszczyt wziąć udział, zorganizowanym przez #307SquadronProject, wydarzeniu "The Polish D-Day Story", opowiadającego historię Polaków biorących udział w lądowaniach w Normandii. Podczas oficjalnego otwarcia wystawy trójka naszych uczennic Bisia, Kaja i Karina, wspólnie ze wspaniałą #KatyCarr, zaśpiewały pieśń 'Czerwone Maki pod Monte Casino'. Utwór został wybrany specjalnie dla obecnego podczas uroczystości pułkownika Ottona Hulackiego, który w tym roku skończył sto lat, a podczas drugiej wojny światowej brał udział w walkach pod Monte Casino. Dodatkowo instrumentalną wersję utworu na flecie wykonała Bisia wzbudzając zachwyt widowni. Wielkie brawa dla naszych odważnych i utalentowanych uczennic. Dziękujemy organizatorom i zapraszamy do obejrzenia zdjęć.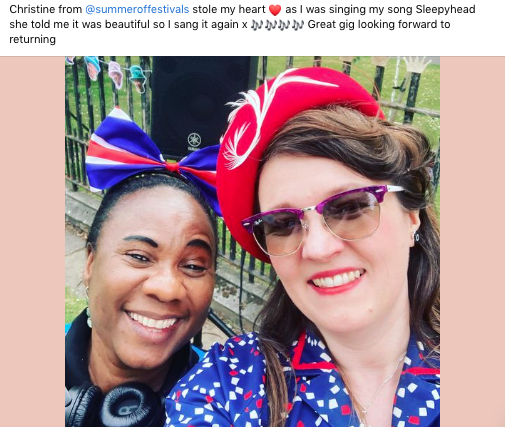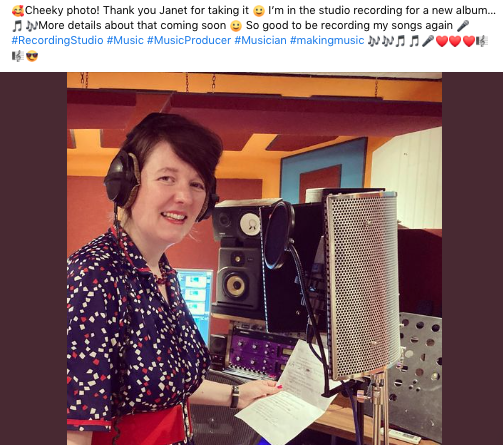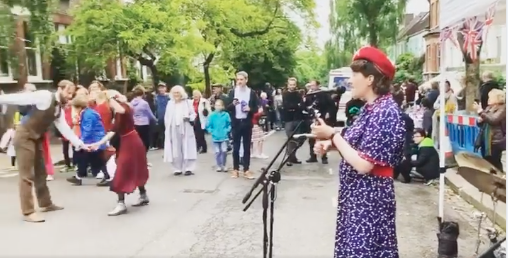 It was lovely to perform on my doorstep at the Pilgrims Lane #Hampstead Queens 70th Jubilee Tea Party
I loved every moment and so amazing to see my beautiful dancing
friends @grace_mariea from @swingpatrol ! Looking forward to playing for you all soon !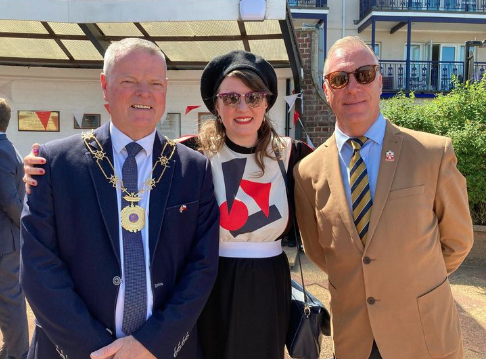 Thank you so much Karl and David for having me to stay during the historic weekend to celebrate the ORP #Błyskawica (Lightning) 's 80th Anniversary of the Defence of Cowes. I had a lovely time performing concerts and staying in your beautiful home Bosun's Lodge. Thank you for looking after me so well sending my love and see you soon i hope love from Katy XXX @isleofwight @eastcowesmarina #polandCllr. Karl Love – Love East Cowes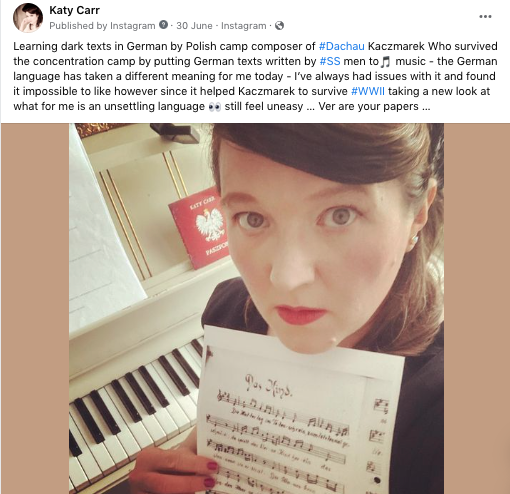 ★FRIENDS★
RIBA ARCHITECT
Congratulations to Alexander Smaga for graduating as a Certified Architect at the Royal Institute of British Architects. Alexander is based in Hampstead NW3 North London. Congratulations on this great sketching – if you require an architect please contact
AS Architects e : contact@alexsmaga.com website : https://alexander-smaga.com/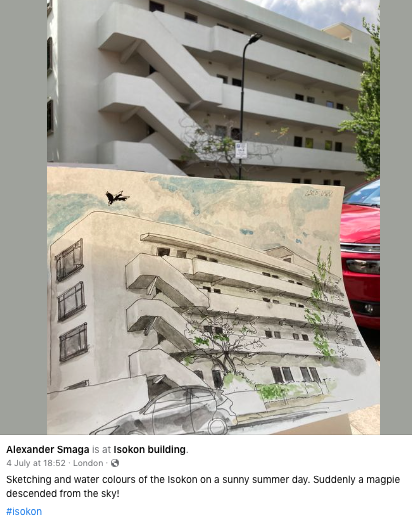 WEDDING CELEBRATION Congratulations to my dear friend Ewa Sadowska on her beautiful wedding and marriage 🎉🎉🎉🎉🎉❤️❤️❤️❤️❤️❤️❤️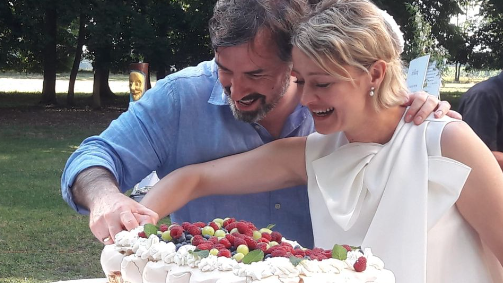 ★CONGRATULATIONS ★Congratulations Dan Guz on your Ukrainian medal
so well deserved Thank you so much for all your hard work helping Ukraine
Dan featured in my music video Paszport – #WeStandWithUkraine – watch Dan here – https://www.youtube.com/watch?v=Ospg6HCZKKI Message from Dan – Dziękujac za wyróżnienie chcialbym powiedzieć ze jest to ogrom pracy jaki wykonuja moi wspaniali przyjaciele i to im to się nalezy. Nigdy nie pomagalem dla poklasku tym bardziej mile zaskoczenie ale podkreslam jest to praca wielu osob i to jest dla NICH a w szczególności dla Niej Julita Sęk ❤️❤️❤️❤️❤️❤️ Dziekuje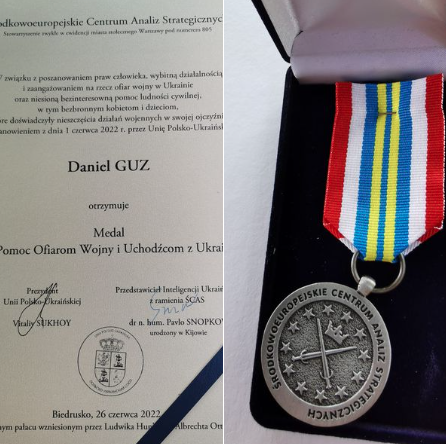 ★WE REMEMBER★
RIP ARTUR SKOWRON
Our hearts are broken with devastating news of the loss of our precious brother and friend Arthur Skowron RIP . Such a remarkable and beautiful artistic soul – sending love ❤️ and prayers 🙏to mother Ania and father Janusz Skowron and all who knew him in NYC and beyond. May the angels carry you safely on dear ARTUR ✨✨✨✨✨✨Artur's father, Janusz Skowron wrote W dniu 13 lipca odszedł do Pana nasz kochany syn i brat Artur. Arturku, abyś doświadczył szczęścia odpoczynku w jasności wiecznego światła, a pamięć o Tobie pozostała zawsze żywa. Pogrążeni w głębokim bólu: Ania, Janusz i Miłosz.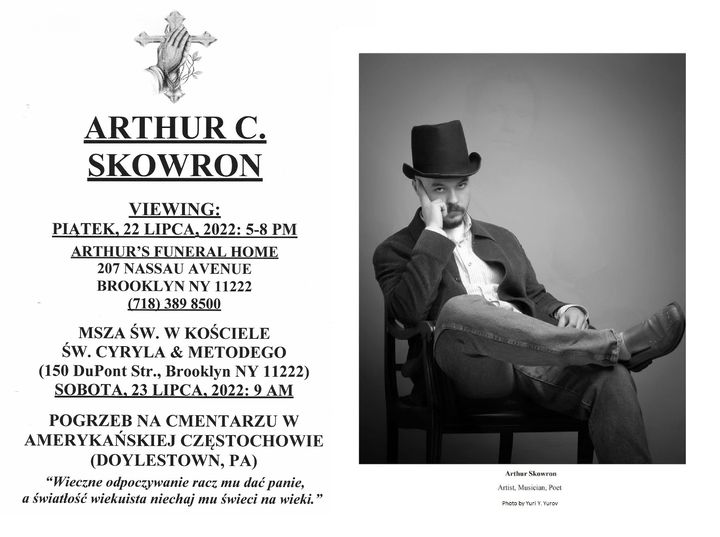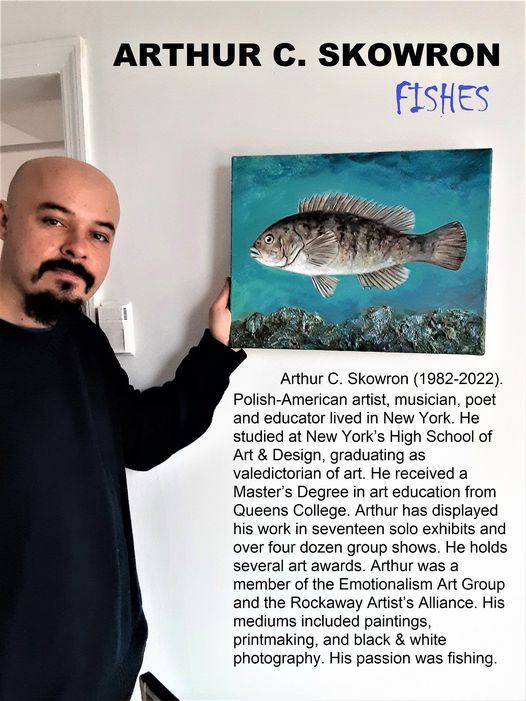 RIP KRZYSZTOF KUBANSKI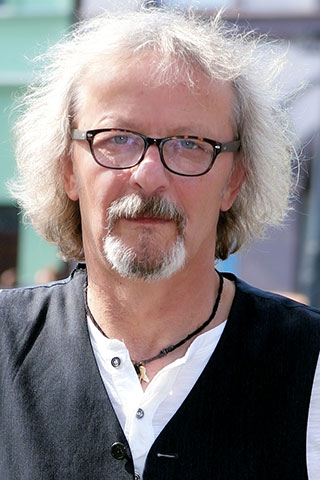 With deep sadness I announce the death of my Polish music booking agent Krzysztof Kubański.
Thanks to his belief in my music I could perform in Poland for so many years. I'm sending so much love and best wishes to his family at this very sad time – the music industry in Poland has lost a true and rare soul one who was open to so many different types of music including mine and was also the agent of Nigel Kennedy for many many years.
Life on the road in Poland will never be the same again – I'm sharing a video one that he took in his hometown Gmina Ząbkowice Śląskie – May the angels guide your soul safely on Keeping you in my prayers my dear, dear friend RIP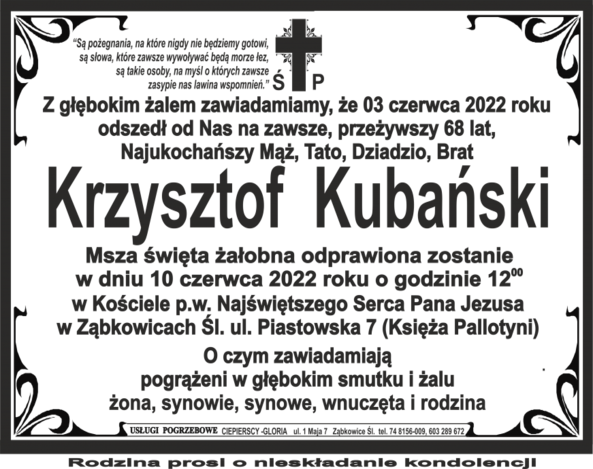 #WEREMEMBER THE WOLYN MASSACRE
July 3rd we remember the #wolynmassacre and the Polish people who were murdered at the hands of Ukrainian forces in #volhyniamassacre RIP – this genocide was the most horrific massacre of Polish men, women and children where over 200000 people were murdered and one of the darkest moments of Polish Ukrainian relations. #2022 has seen the Polish nation open their homes to 3 million Ukrainians in the desperate situation of war that has been inflicted on Ukraine
by Russian aggression. How incredible is Poland
for overcoming this brutal crime against humanity and rising above hatred to house their once enemies in their homes #forgiveness #polandisbeautiful #3million #homesforrefugees #westandwithukraine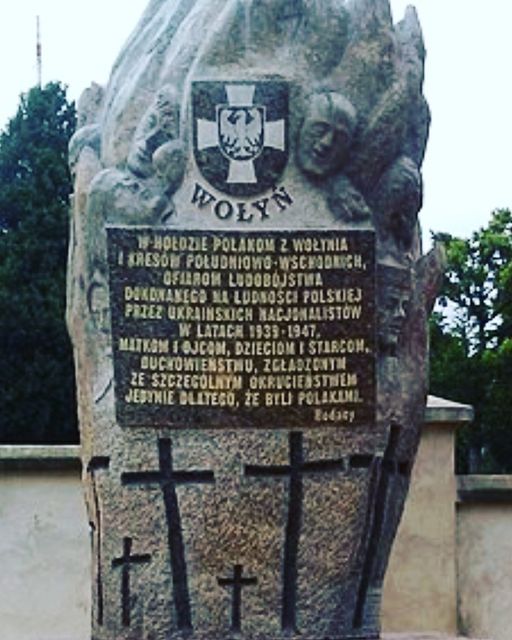 #WEREMEMBER KAZIK'S 80TH ANNIVERSARY ESCAPE FROM AUSCHWITZ 20 JUN 1942
Kazik Piechowski RIP (1919-2017) #Polish #Auschwitz escapee who was my best friend in #Poland
Q Have you watched our film Kazik and the Kommander's Car? the link is here https://www.youtube.com/watch?v=cwxzIArOIFc we released it on #Youtube on the 80th anniversary of his escape 20th June 1942-2022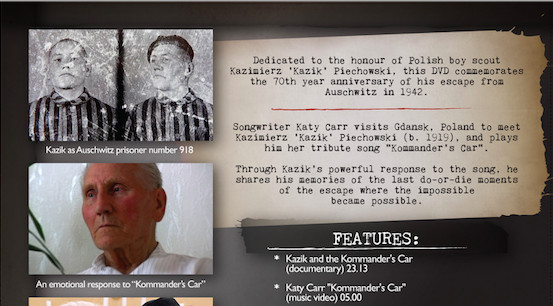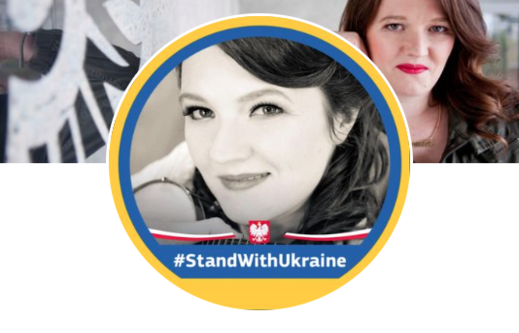 ★ STAY SAFE AND STRONG ★ ❤️Thank you for your continuing support of my music ❤️Keep in touch ! Lots of love to you and your family i pozdrawam serdecznie✸✸✸✸✸ Katy Carr and the Aviators ✸✸✸✸✸❤️❤️❤️