★Hello Lovely Friend!★
I hope you are well and keeping safe and strong. I just wanted to say a big thanks to everyone who has supported my music this month – it has been lovely to hear from you and see you at my various events. I am sharing with you my latest news below 🙂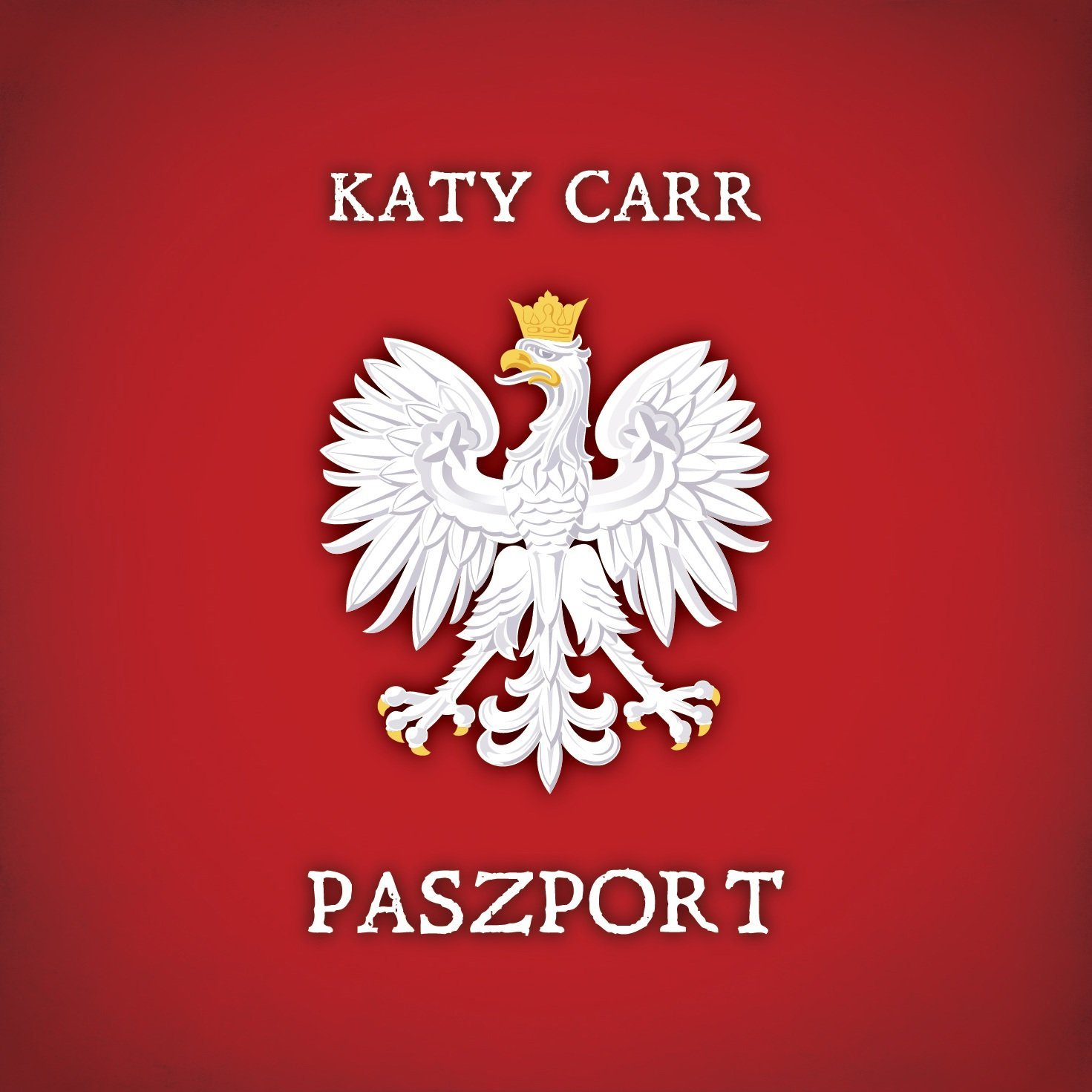 ★2022 NEWS★Next year 2022 marks the 10th year anniversary of my album 'Paszport' and 80th anniversary of Kazik's escape. It is a big occasion for my music and I am currently planning a re-release of my album as well as a number of new projects to involve a wide spread of communities, partners and organisations.Let me know if you would like to take part and have any ideas where and how we could celebrate the anniversary.
Your thoughts are always welcome – send me an email with any suggestions 🙂 info@katycarr.com
★NEXT GIG★
I'm delighted to be performing at The Round Chapel Halloween All Day Music Festival on Sunday 31st October 2021 (Doors open: 12:00 noon – 11pm ) hosted by Fire In The Mountain £10 Advance Ticket Link: www.fireinthemountain.co.uk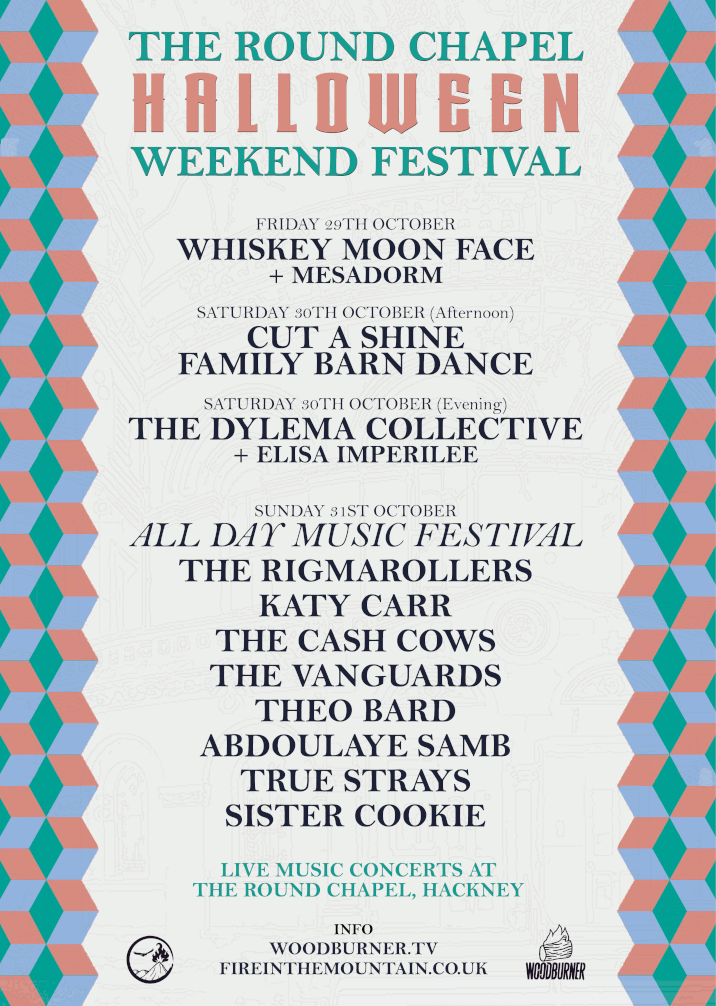 13:00 The Rigmarollers14:00 Katy Carr15:00 The Cash Cows16:00 The Vanguards17:15 Theo Bard18:30 Abdoulaye Samb Band19:45 True Strays21:00 Sister Cookie22:00 Fire in the Mountain Soundsystem
Fully Stocked Bar / Food Served All Day / Coffee Served All Day
★BIG THANKS★ to : DirectorOttilia Ördög at Góbéfest, Manchester Hungarian Festival in Cathedral Gardens and everyone who helped put on such a great event we had such a wonderful time and it was great to connect with you all. Thank you Director Maria Furman and Przemek at WYSPA TV for covering the event and the Polish Consulate in Manchester for all your support and help.
LINKto Katy Carr concert here 🙂 https://www.youtube.com/watch?v=boSlz0OUf60
LINK to WYSPA TV festival report footage including interviews with Katy Carr : https://www.facebook.com/WyspaTVInternational/videos/139041041765425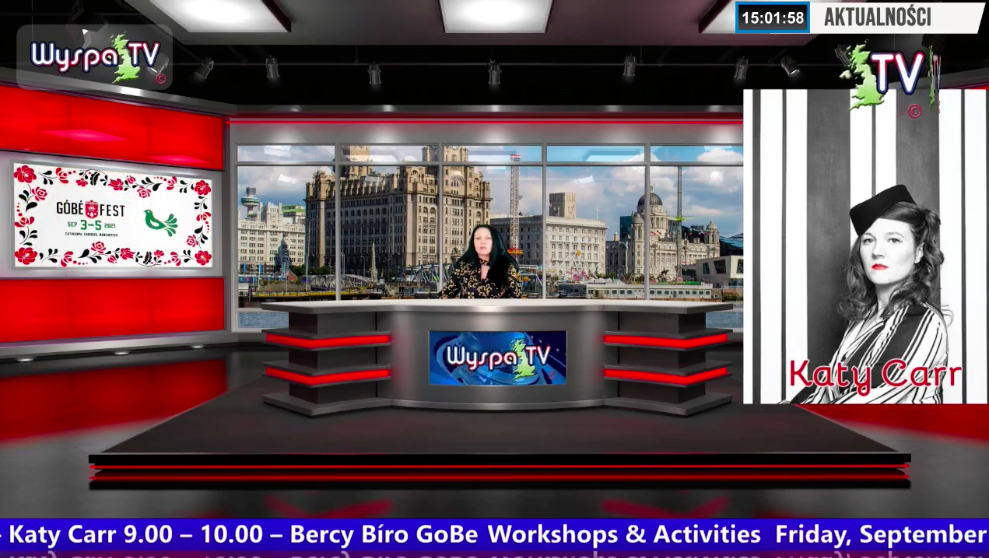 WATCH info in Polish about the event here at WYSPA TV https://fb.watch/8jQw1YXb8U/
Maria pictured below helped us to promote the event on her TV station 🙂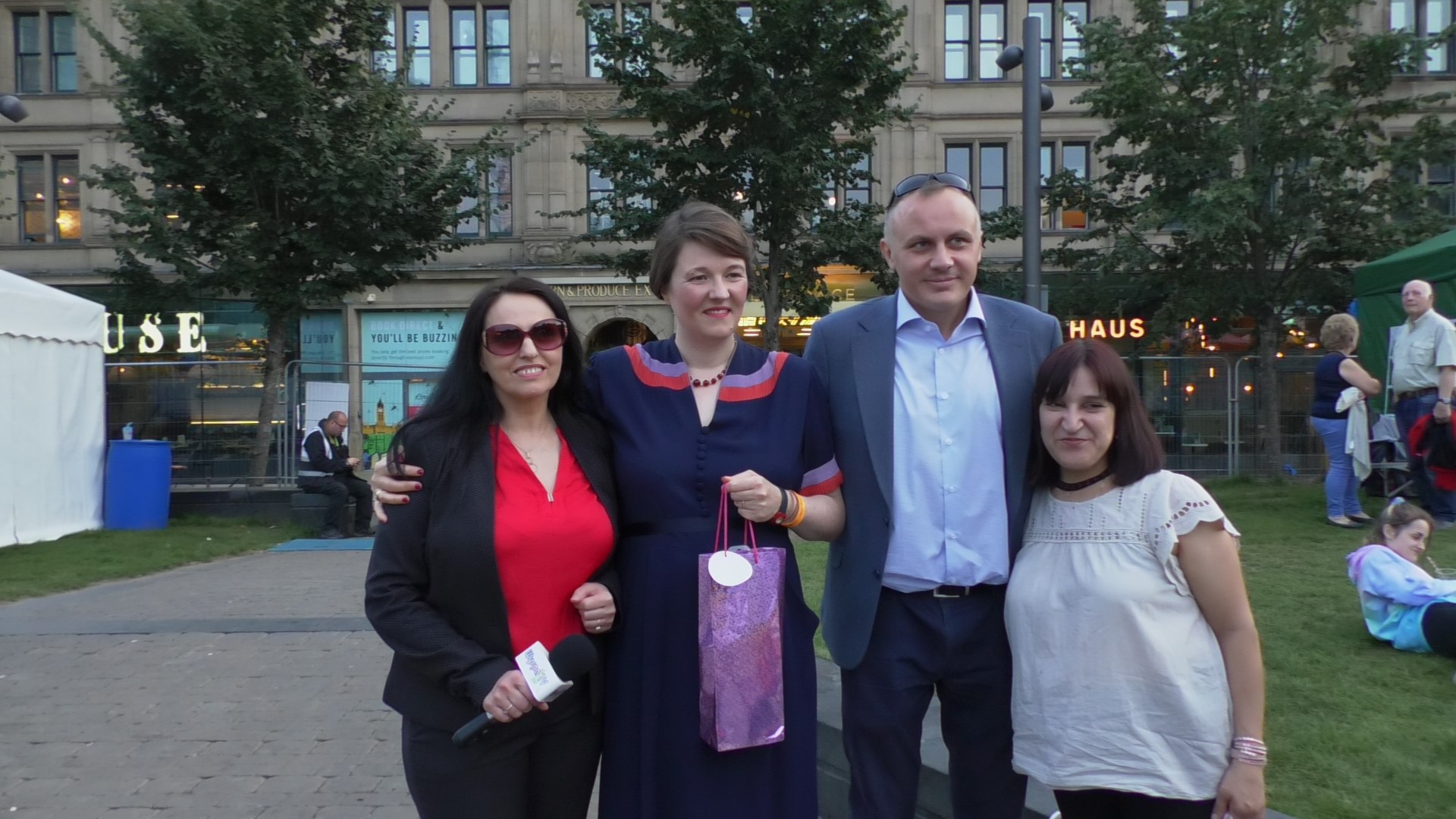 Left to right : Maria Furman Director WyspaTV, Katy Carr, Maciej Gruszczynski Vice Consulate General of the Republic of Poland in Manchester (thank you for our lovely gifts !), and Ottilia Ördög Director of Góbéfest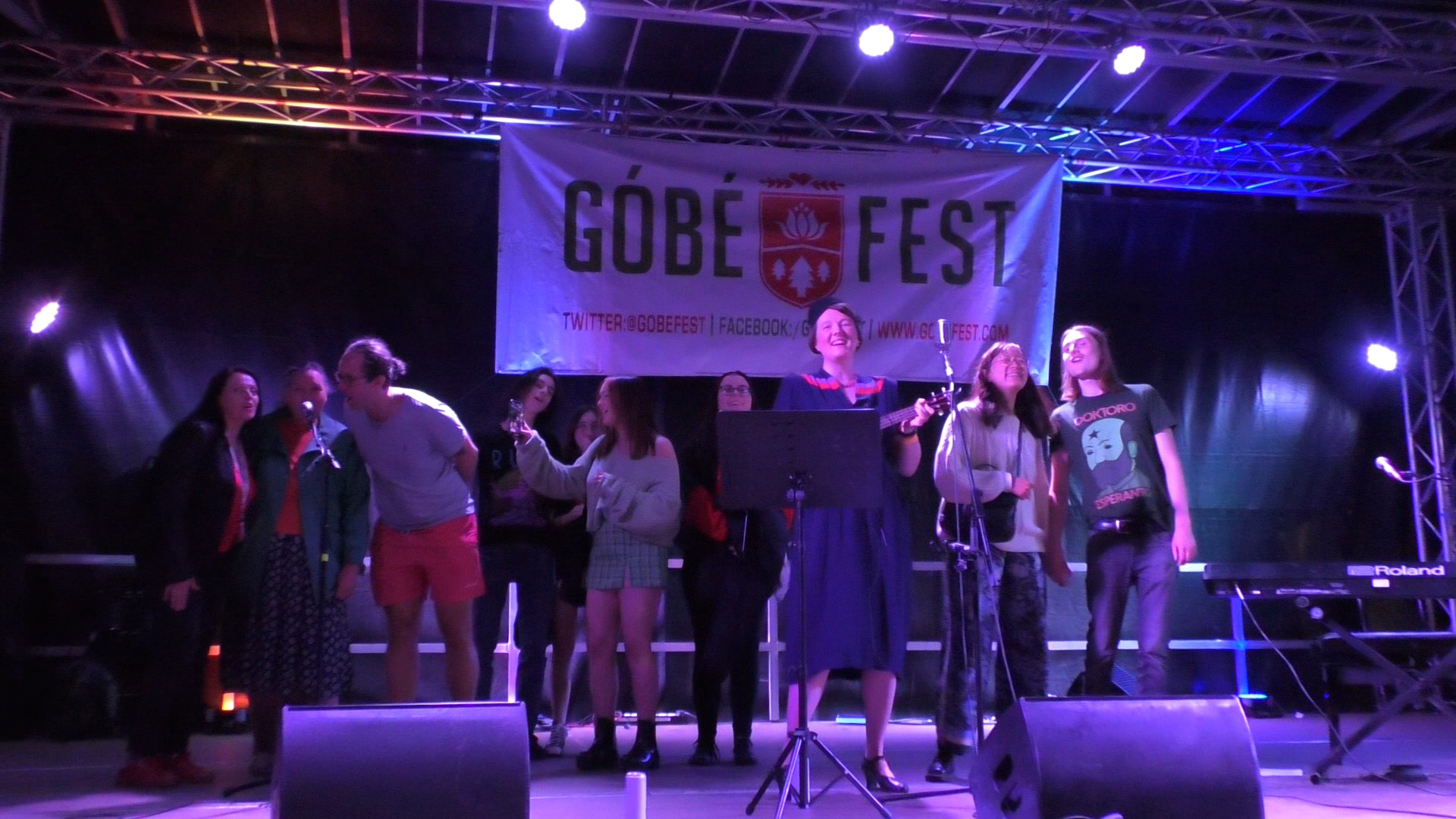 Members of the British / Polish / Hungarian audience joined me on stage to sing in English and Polish and to my song Wojtek the Soldier Bear 🙂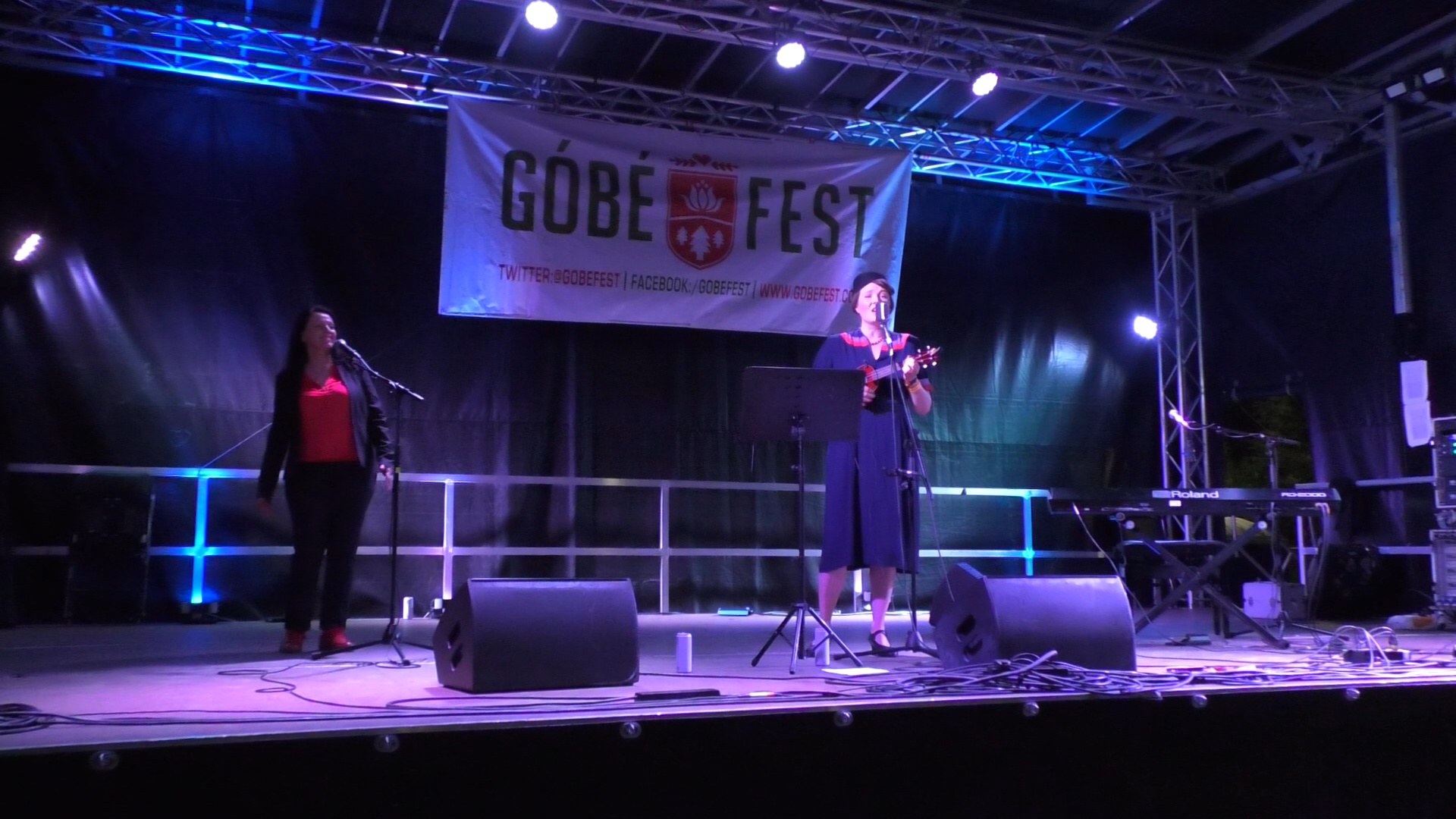 See more fotos from the event here : https://wyspa.tv/en/what-s-new/gobefest-en
I invited WYSPA TV Director Maria Furman to sing some Polish songs on stage with me on stage as she is a singer with the Opera in Krakow. It was lovely to share Polish songs with the audience and stay with her in Liverpool 🙂 I left my recent CD as a thank you gift for Maria !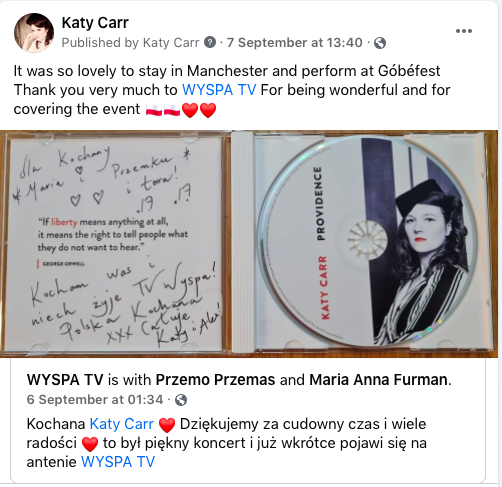 ★ STAY SAFE AND STRONG ★ ❤️Thank you for your continuing support of my music ❤️Lots of love i pozdrawam serdecznieKaty Carr and the Aviators ❤️❤️❤️★VISIT MY SHOP★ www.katycarr.com/shopBuy any of my CDs directly from me and I will write a bespoke, handwritten dedication to you…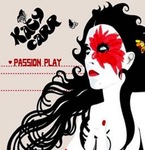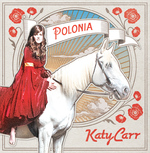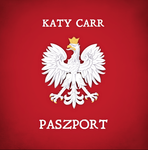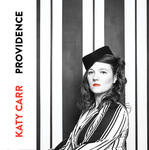 Katy Carr is an award winning British recording artist and has released 6 albums. An Ambassador of Polish History in Great Britain, her recent albums. Paszport (2012), 'Polonia' (2015) Providence (2020) are inspired by the Polish WWII experience. In 2016 Katy was awarded the Pro Patria medal for her humanitarian and musical work.
★ Katy Carr's music quotes ★
– 'Carr is a fine example of that much-maligned beast we call Authenticity …' – 'never less than immaculate' Sunday Times Culture Magazine– 'Concept album of the Year' The Guardian– 'Her idiosyncrasy as a musician was meant to follow – even the most avowed labels fight shy of butterflies' – 'She's a true original, standing out like the shine generated by a Swan Vesta applied to a cigarette in the Blackout.' ★Katy Carr's Awards★2016: Nominated Best Concept Album, Polonia, Independent Music Awards2016: Pro Patria Medal (Poland) 2014: Honorary membership, Polish 1st Armored Division 2014: Best Concept Album, Paszport, Independent Music Awards 2013: Nominated for Best Artist, Songlines Music Awards 2013: Polish Daily Award for Culture 2012: Nominated for the National Lottery Good Causes Award2011: Nominated for the London Music Award ★Links★shop★www.katycarr.com/shopw ★ www.katycarr.com e★ info@katycarr.comt★twitter.com/KatyCarrmusicfb ★ facebook.com/KatyCarrMusic i★ www.instagram.com/KatyCarrMusic videos ★ youtube.com/KatyCarrMusicChannelwiki★wiki/Katy_Carr
bc★ https://katycarr.bandcamp.com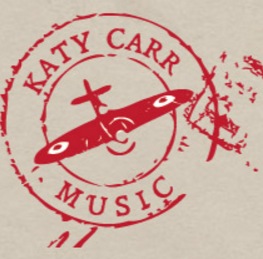 © 2021 Katy Carr. All rights reserved. Illustration and web graphics Susan Burghart © 2021❤️❤️❤️