★Hello Lovely Friend!★
I'm so excited to announce that I'm performing at Gobefest – the Manchester Hungarian Festivalin Cathedral Gardens, Manchester at 8-9pm on Sunday 5th Sept 2021. I am delighted to be invited by Ottilia Ördög the festival organiser via the Polish Consulate in Manchester representing Polish- Hungarian friendship which is centuries old and celebrates shared history, traditional kinship, brotherhood, and camaraderie. Further details about the festival below 🙂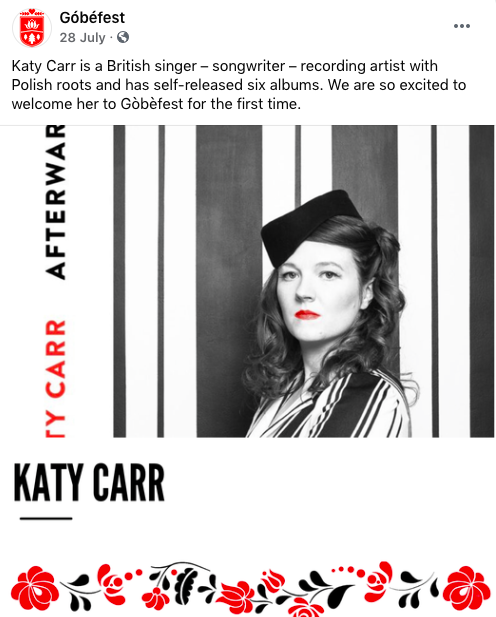 Here's a famous poem of Polish Hungarian friendship to put you in the mood ! 
English :Pole, Hungarian brother be — two good friends, together they battle and drink their wine.
Polish : Polak, Węgier — dwa bratanki, i do szabli, i do szklanki, oba zuchy, oba żwawi, niech im Pan Bóg błogosławi.
Hungarian : Lengyel, magyar – két jó barát, Együtt harcol s issza borát, Vitéz s bátor mindkettője, Áldás szálljon mindkettőre.
GOBEFEST 2021 PROGRAMME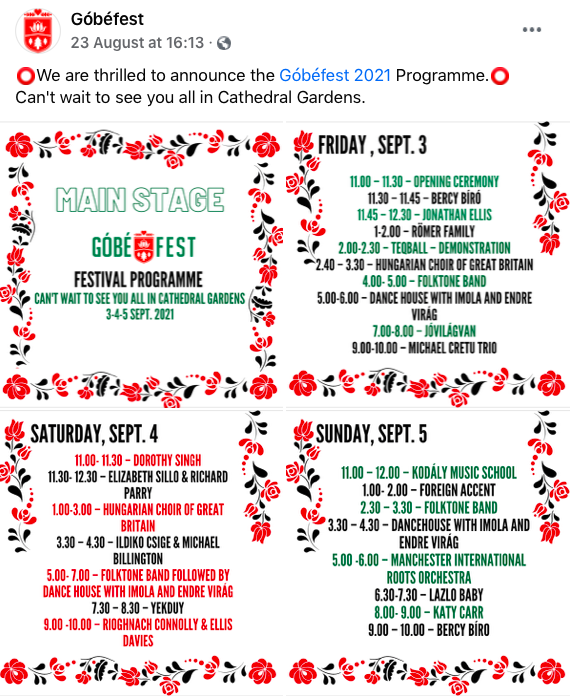 SPECIAL THANKSto Maria Furman and her team at WYSPA TVwho will be covering the event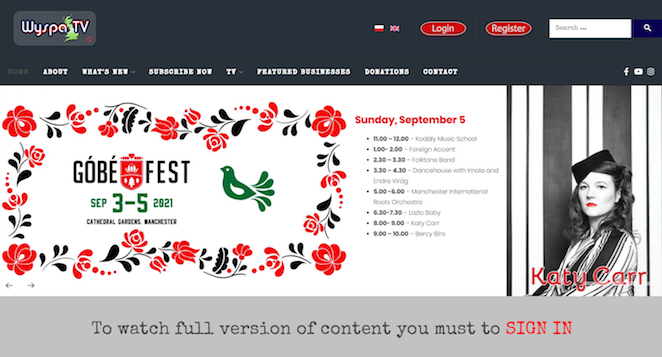 [EN] GOBEFEST PRESS RELEASE A free festival celebrating music, dance, sports, food and drink in the Eastern European Carpathian Pool Fri 3 Sun 5 Sep 2021 Cathedral Gardens, Manchester M4 3BG www.gobefest.com In September 2021, Góbéfest returns triumphantly, the UK's only free weekend festival dedicated to music, dance, culture, food and drink in the legendary Transylvania region and the Carpathian Basin. They come to Manchester for sausages, stew, beer, super-strong fruit brandy Palinka and over 57 varieties of Transylvania and Eastern European music live. Maximum excitement with the sound offer from Hungarian, Balkan and Irish folk to klezmer, ska, jazz, Romani, classical, operetta and opera music. The Polish representative Katy Carr will perform on the main stage on Sunday, September 5, 20:00-21:00 Katy is a fan of the 30s and 40s, plays vintage instruments, wears the clothes and hairstyles of the time. Katy lived in Poland with her Polish mother and British father for the first five years and is known for her songs about Polish history. Her album Paszport, a tribute to those who fought in World War II, won the award for Best Concept Album at the 2014 Independent Music Awards. In 2016, she was awarded the Polish Pro Patria Medal.The three-day free event will be held in Manchester's central cathedral gardens, close to the National Football Museum.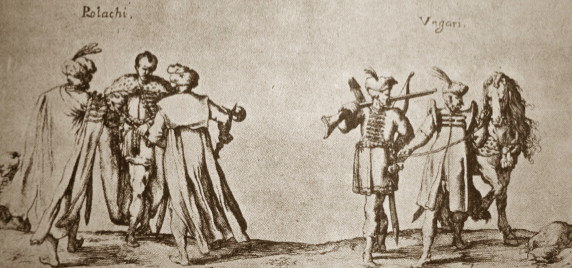 Above : Poles and Hungarians, by Johann Wilhelm Baur (Czartoryski Museum, Kraków)
[PL] GOBEFESTIWAL Bezpłatny festiwal świętujący muzykę, taniec, sport, jedzenie i picie wschodnioeuropejskiego basenu karpackiego. pt 3 niedz 5 wrz 2021 Ogrody Katedralne, Manchester M4 3BG www.gobefest.com

We wrześniu 2021 r. triumfalnie powraca Góbéfest, jedyny w Wielkiej Brytanii bezpłatny weekendowy festiwal poświęcony muzyce, tańcom, kulturze, jedzeniu i piciu legendarnego regionu Transylwanii i Kotliny Karpackiej. Przyjeżdżają do Manchesteru po kiełbaski, gulasz, piwo, super mocną owocową brandy Palinkę i ponad 57 odmian muzyki Transylwanii i Europy Wschodniej na żywo. Maksymalna ekscytacja ofertą dźwiękową od folku węgierskiego, bałkańskiego i irlandzkiego po klezmer, ska, jazz, muzykę romską, klasyczną, operetkową i operową.

Reprezentantka Polski Katy Carr wystąpi na scenie głównej w niedzielę 5 września w godzinach 20-21. Katy jest fanką lat 30. i 40., gra na instrumentach vintage, nosi ubrania i fryzury z tamtych czasów. Katy z matką Polką i ojcem Brytyjczykiem przez pierwsze pięć lat mieszkała w Polsce i znana jest z piosenek o polskiej historii. Jej płyta Paszport, hołd dla tych, którzy walczyli w II wojnie światowej, zdobyła nagrodę za najlepszy album koncepcyjny na Independent Music Awards w 2014 roku. W 2016 roku została odznaczona Polskim Medalem Pro Patria. Trzydniowe bezpłatne wydarzenie odbędzie się w centralnych ogrodach katedralnych w Manchesterze, w pobliżu Narodowego Muzeum Piłki Nożnej.INTERVIEW: A BIG thank you to Josephine Burton (pictured right)
at DASH ARTS for an intriguing exploration into the meaning and power of identity through the fascinating case of Polish-Lithuanian writer Czesław Miłosz for Dash Arts first podcast episode of #TheIdentitySeriesThe Identity Series: Czesław Miłosz and the Borderlands In this first episode of The Identity Series, we explore the meaning and power of identity through the fascinating case of Polish-Lithuanian Nobel Prize-winning writer Czesław Miłosz. His famous collection of essays, The Captive Mind, reveals his struggle with his own sense of identity and belonging as an artist under a communist regime and became symbolic of the Baltic-Eastern European cultural, national and geopolitical 'borderlands'. We also explore other artists who were affected by the shifting of national boundaries during the first decades of the 20th century. Speakers include British singer-songwriter Katy Carr, known for her songs about Polish history; Katia Denysova, a researcher on the influence of socio-political factors on Ukrainian art in the early 20th century; Professor Clare Cavanagh, specialist in modern Russian, Polish and Anglo-American poetry and a biographer of Miłosz; and Rigels Halili, lecturer in modern history and Balkans culture at Centre for East European Studies at Warsaw University. Music credits Intro music: Fakiiritanssi by Marouf Majidi Katy Carr: Mała Little Flower
LISTEN TO INTERVIEW HERE :http://ow.ly/RpKJ50FXUOJ (Katy Carr addition at 24:00 minutes in)Below Twitter link 🙂 https://www.dasharts.org.uk/podcast-the-identity-series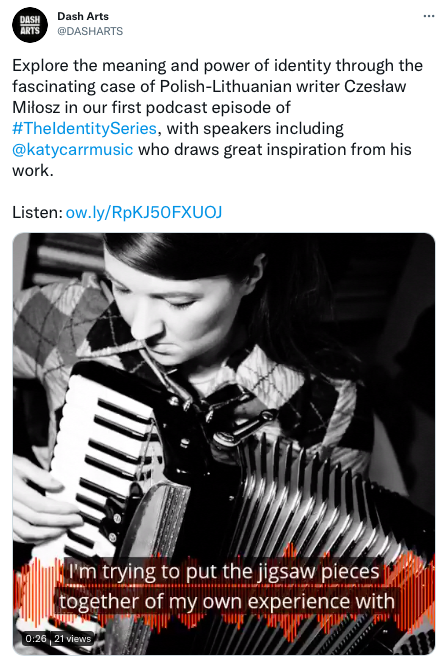 RIP Charlie Watts – we will remember your music and drumming always ❤️ and especially for being so brave and playing in Poland during the totalitarian communist Iron Curtain regime. We remember your bravery #rollingstones #forever and the Rolling Stones LPs that you handed out to my family in central Warsaw to the great upset and fury of the secret police!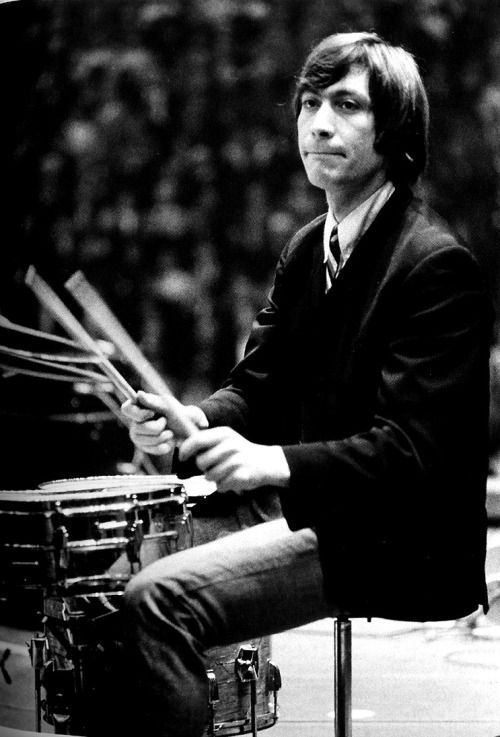 ★ STAY SAFE AND STRONG ★ ❤️Thank you for your continuing support of my music ❤️Lots of love i pozdrawam serdecznieKaty Carr and the Aviators ❤️❤️❤️★VISIT MY SHOP★ www.katycarr.com/shopBuy any of my CDs directly from me and I will write a bespoke, handwritten dedication to you…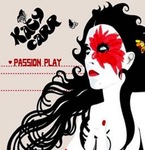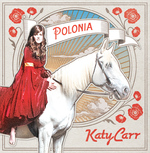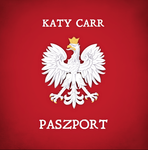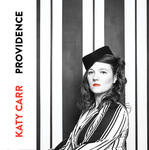 Katy Carr is an award winning British recording artist and has released 6 albums. An Ambassador of Polish History in Great Britain, her recent albums. Paszport (2012), 'Polonia' (2015) Providence (2020) are inspired by the Polish WWII experience. In 2016 Katy was awarded the Pro Patria medal for her humanitarian and musical work.