★Hello Lovely Friend!★ Wishing you a season filled with peace, joy, and beautiful weather. Happy Easter! Thank you so much for your continuing care and support for my music. March has been an exciting month and I'm excited to share with you my latest news.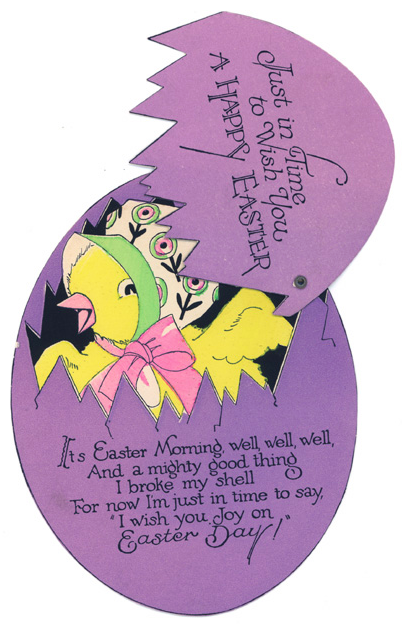 ★NEWS★
This month my second single release 'Afterwards,' (19th March) was released with a music video from my recent album release Providence. A massive shout out to Rupert Gillett who arranged & performed the cello and produced the recording. The song was written by Peter Hammill of Van Der Graaf Generator in 1969 for their debut album – The Aerosol Grey Machine.★PETER HAMMILL QUOTE★"I particularly like the way Katy has somehow returned the song to its original Folk roots."★THANK YOU★ to Rupert Gillet for his beautiful cello, the Green Note Cafe for my recent livestream gig on 3rd March 2021 and for all your lovely comments about Afterwards…'This is the most interesting cover of a Peter Hammill's song I ever heard. You really got an angle on the song, you give a different lecture and you add to the song. This is what cover should be, not just a lecture of the song but you appropriate the song to your universe. Rarely it is so…your version of Afterwards do that in a very fascinating way, i just discovered a new perfect version of the song …. Bravo !' ★"It's a nice rendition of Afterwards, Katy. Thank you for doing it." ★"Beautiful "★"A great way to cover a great song, I like this a lot ★" A great interpretation of a great song. I love it.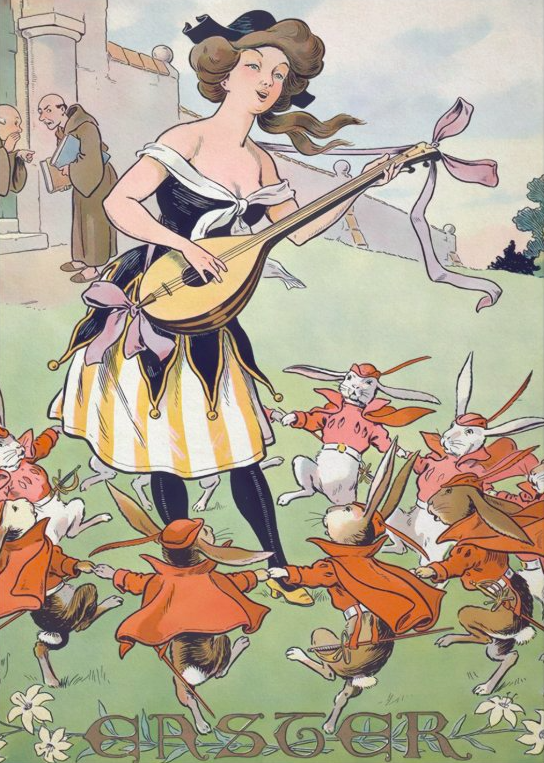 ★AFTERWARDS REVIEW★
Thank you so much to Sean Worrall & Organ Magazine for the lovely review below 🙂
LINK : https://organthing.com/2021/03/13/organ-thing-katy-carrs-rather-wonderful-stipped-back-version-of-van-der-graaf-generators-afterwards/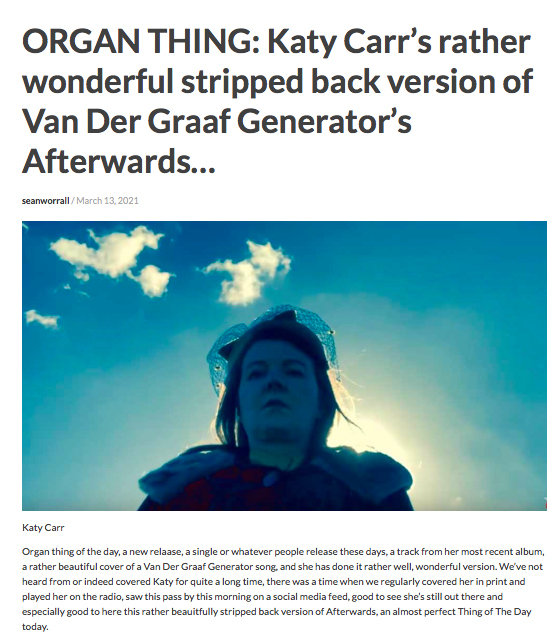 ★ WATCH MY MUSIC VIDEO ★ AFTERWARDS ★LINK : https://www.youtube.com/watch?v=XUhzZ2gJMgg★LISTEN TO AFTERWARDS★ now available on : ★SPOTIFY★spotify.com/KATY-CARR-AFTERWARDS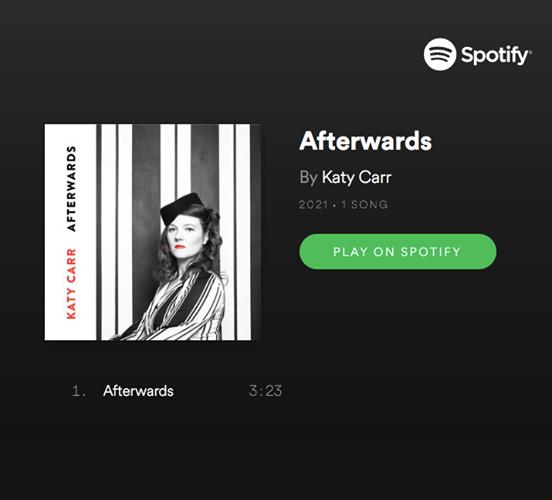 ★APPLE MUSIC/ ITUNES★ https://music.apple.com/album/afterwards-single/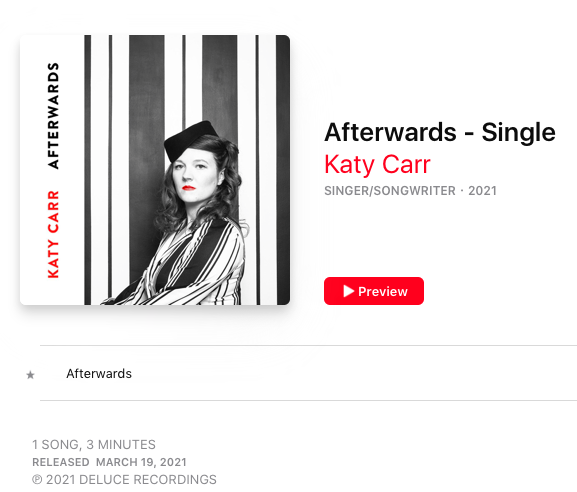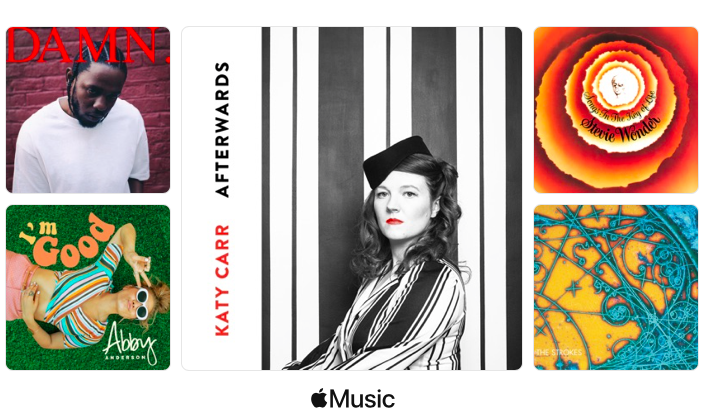 ★AMAZON★ https://www.amazon.co.uk/Afterwards/KatyCarr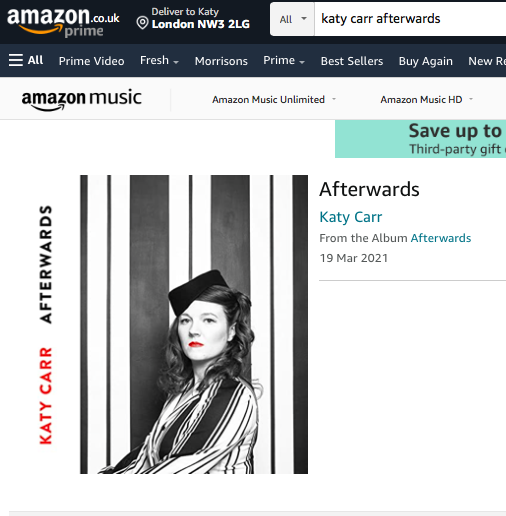 ★Click here to listen to Peter Hammill's original AFTERWARDS song (1969)★KATY CARR COMPETITION★ I'm looking to upload cool lyric videos made by my fans of my songs on my youtube channel – if you would like to make one please email me and I will send you the lyrics of the song you choose…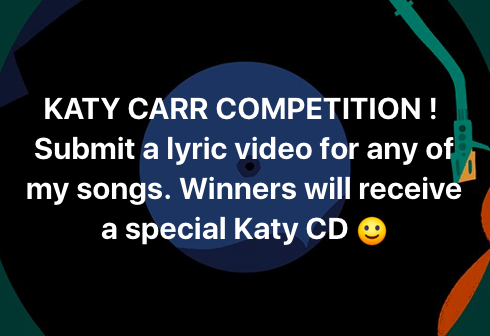 ★JOIN MY VIP FACEBOOK GROUP★I've just created a private Katy Carr VIP group to thank you for supporting my music which will give you exclusive access to my news, releases and music updates. LINK : www.facebook.com/groups/katycarrvipHave a WONDERFUL EASTER and see you soon I hope x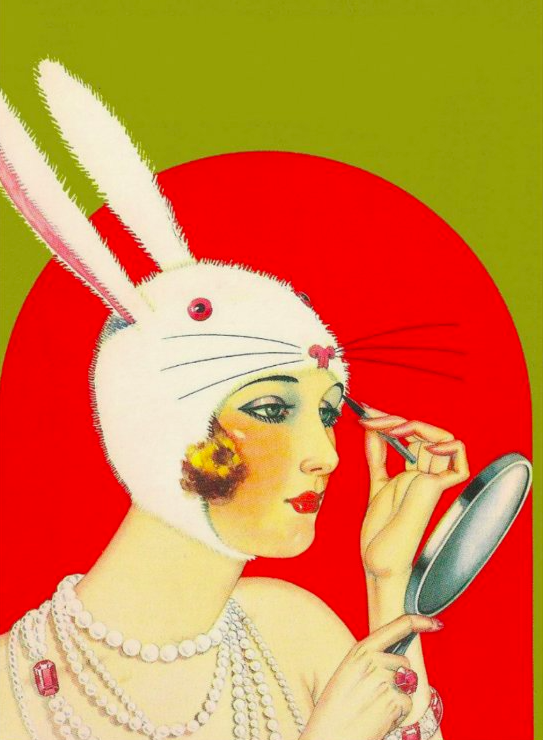 ★ STAY SAFE AND STRONG ★ Thank you for your continuing support of my music.Lots of love i pozdrawam serdecznieKaty Carr and the Aviators ★VISIT MY SHOP★ www.katycarr.com/shopBuy any of my CDs directly from me and I will write a bespoke, handwritten dedication to you…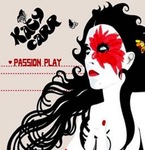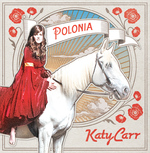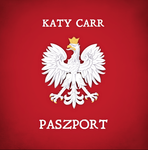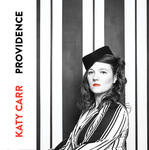 Katy Carr is an award winning British recording artist and has released 6 albums. An Ambassador of Polish History in Great Britain, her recent albums. Paszport (2012), 'Polonia' (2015) Providence (2020) are inspired by the Polish WWII experience. In 2016 Katy was awarded the Pro Patria medal for her humanitarian and musical work.
★ Katy Carr's music quotes ★– 'Carr is a fine example of that much-maligned beast we call Authenticity …' – 'never less than immaculate' Sunday Times Culture Magazine– 'Concept album of the Year' The Guardian– 'Her idiosyncrasy as a musician was meant to follow – even the most avowed labels fight shy of butterflies' – 'She's a true original, standing out like the shine generated by a Swan Vesta applied to a cigarette in the Blackout.'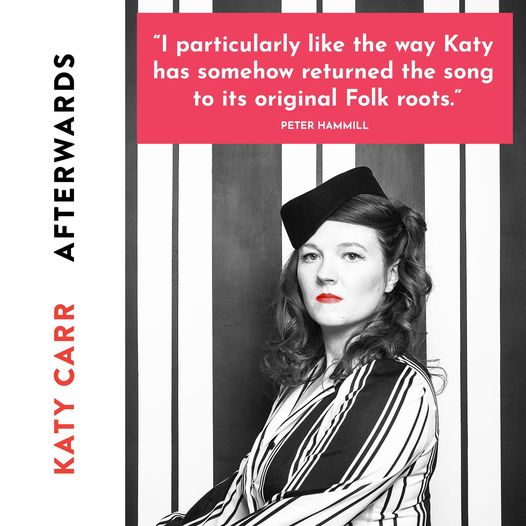 ★Katy Carr's Awards★2016: Nominated Best Concept Album, Polonia, Independent Music Awards2016: Pro Patria Medal (Poland) 2014: Honorary membership, Polish 1st Armored Division 2014: Best Concept Album, Paszport, Independent Music Awards 2013: Nominated for Best Artist, Songlines Music Awards 2013: Polish Daily Award for Culture 2012: Nominated for the National Lottery Good Causes Award2011: Nominated for the London Music Award ★Links★shop★www.katycarr.com/shopw ★ www.katycarr.com e★ info@katycarr.comt★twitter.com/KatyCarrmusicfb ★ facebook.com/KatyCarrMusic i★ www.instagram.com/KatyCarrMusic videos ★ youtube.com/KatyCarrMusicChannelwiki★wiki/Katy_Carr bc★ https://katycarr.bandcamp.com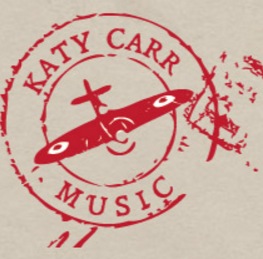 © 2021 Katy Carr. All rights reserved. Illustration and web graphics Susan Burghart © 2021