★ Katy Carr Newsletter – January HAPPY NEW YEAR 2 0 2 1 ★
Dear Friend, 
Wishing you and you family a very Happy New Year 2021. This month has been exciting and I am sending you a few of my favourite moments. Enjoy! x
Below i ma sharing with you a picture of a baked Polish 'Sernik' Cheesecake Izabela Kargol (and myself! although small) prepared for
#epiphany – Three Kings Day – Trzech Króli (Objawienie Pańskie)
#threekings #threekingsday Epiphany, also known as Theophany in the east, is a Christian feast day that celebrates the revelation of God incarnate as Jesus Christ. In Western Christianity, the feast commemorates principally the visit of the Magi to the Christ Child, and thus Jesus' physical manifestation to the Gentiles.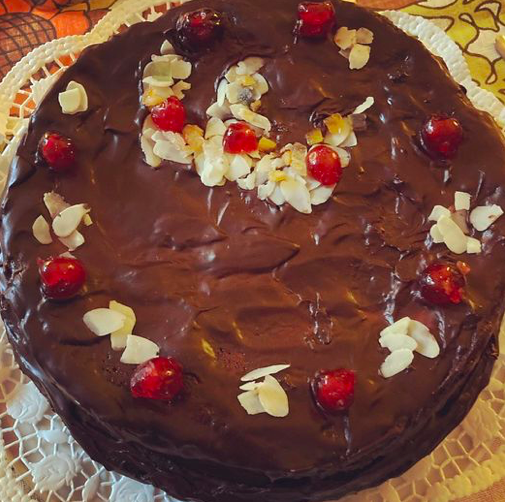 ★ ONLINE performances
Thank you to CICAS and the MidiMusic company for organising a wonderful live performance of Miracle on the Vistula – Katy Carr and Rupert Gillett . Watch the video press the LINK below : 
WATCH MIRACLE ON THE VISTULA VIDEO HERE :  https://youtu.be/gyfQJ3Luoxw
A special thankyou to Wozzy Brewster, Andrea Jeffrey-Hall, Lowri Kelly, and the incredible Ola Torch (pictured below) who introduced my song so beautifully THANK YOU SO MUCH X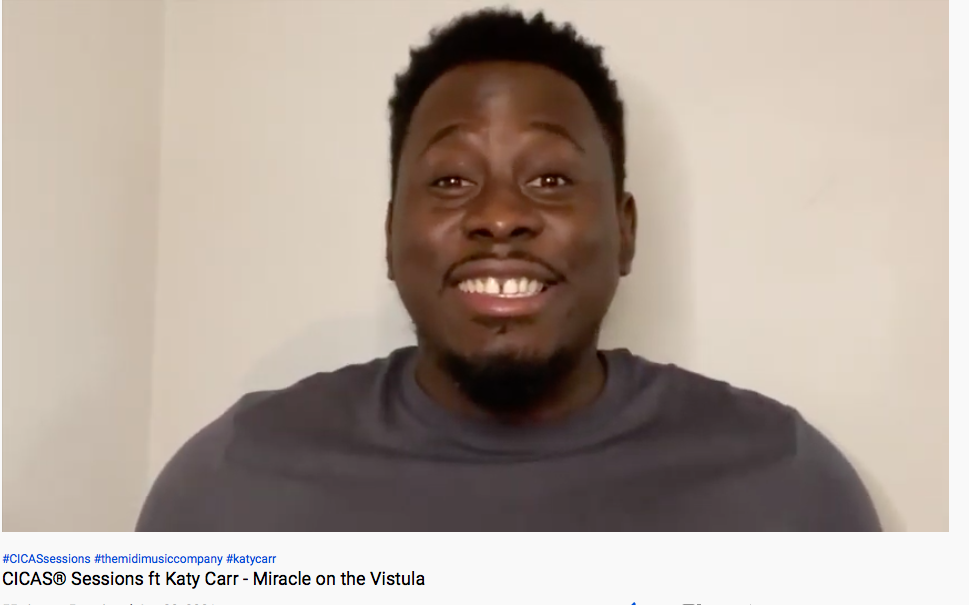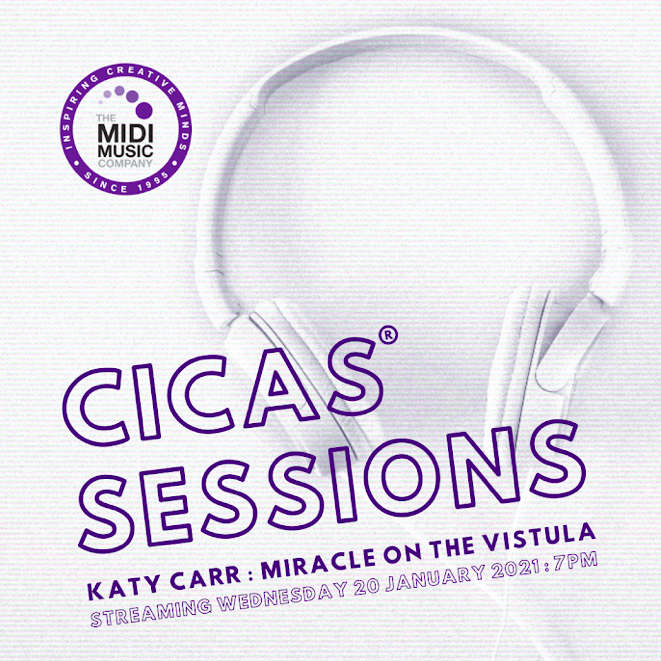 BETSEY TROTWOOD FUNDRAISER
Katy Carr was very excited to be performing with some great performers for the Betsey Trotwood online live concert crowdfunded campaign. This was a live event and I performed with Rupert Gillett around 2:10 mins https://www.youtube.com/welovethebetseytoo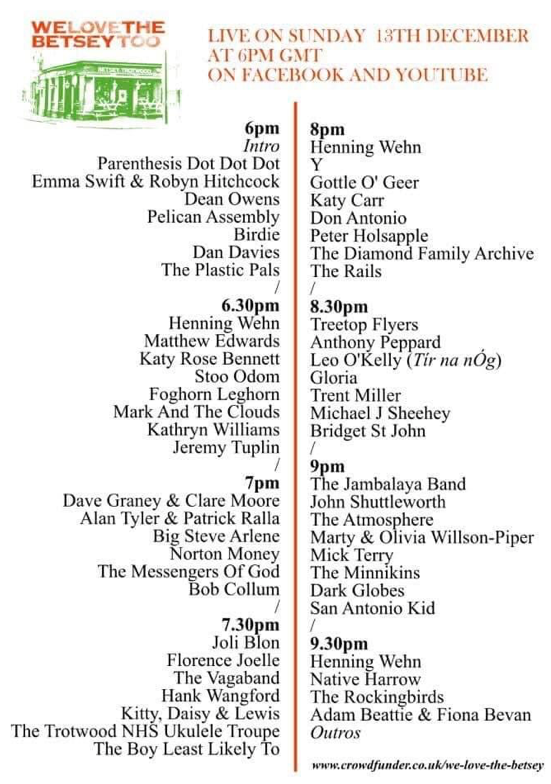 ★ RADIO performances
MAX REINHARDT INTERVIEW : please find the link to the wonderful interview and live performance I had with Max Reinhardt's Late Lunch show on Soho Radio here 🙂 https://www.mixcloud.com/sohoradio/max-reinhardts-late-lunch-show-11122020/
Max played some of my favourite Polish tunes including by Ewa Demarczyk, Hanka Ordonowna,  and I performed with musical director and cellist Rupert Gillett.
POLISH RADIO played my new record on the Adam Dobrzyński show aired on 25th January at 10:09 from Warsaw Poland…  
Ahoj poniedziałkowe… Jadę już do Was by o 23:00 w " Co nam w duszy gra" zaserwować dwie godziny nowej fantastycznej muzyki  W Plenerowym Studiu Polskiego Radia Dzieciom prosto ze Śląska pojawi się Piotr Schmidt…rozpakuję świeżutki album od Katy Carr…!!! Do miłego posłuchania Ach …poniżej od razu link bezpośredni do auducji https://player.polskieradio.pl/anteny/dzieci
PETER COULSTON'S RADIO SHOWS – ongoing playing of Katy's record 1 track per week since the release in Oct 2020
Tracks from Katy Carr's Providence played on these weekly shows 
Hero to Zero : The RealMusik Radio Show on Friday 30 October 2020 at 2pm.
Afterwards : The RealMusik Radio Show on Friday 06 Nov + 16th Dec 2020 at 2pm.
Miracle on the Vistula : The RealMusik Radio Show on Friday 13th Nov 2020 at 2pm.
Hej Sokoly : The RealMusik Radio Show on Friday 20 Nov 2020 at 2pm.
Boadicea : The RealMusik Radio Show on Friday 27th Nov 2020 at 2pm.
The Ladies' Pond : The RealMusik Radio Show on Friday 4th Dec 2020 at 2pm.
Polonia : The RealMusik Radio Show on Friday 9th Dec 2020 at 2pm.
A Beautiful Song For You : The RealMusik Radio Show on Friday 11 Dec 2020 at 2pm.
That Little Devil : The RealMusik Radio Show on Friday 18th Dec 2020 at 2pm.
The Virgin Queene : The RealMusik Radio Show on Friday 22nd Jan 2021
Thanks also to the EPPY GIBBON RADIO show for all your incredible support x
https://katycarr.com/2020/11/25/katy-carr-played-on-epileptic-gibbon-prozilla-radio/
★TV appearances : Polish TV interview in Polish – filmed in Hampstead, London – home of George Orwell
Katy Carr to brytyjska piosenkarka o polskich korzeniach, która poprzez swoją muzykę popularyzuje wiedzę o Polsce w krajach anglosaskich. Jej najnowsza płyta "Providence" odbiła się echem w brytyjskich mediach i podobnie jak wcześniejsze części trylogii, "Paszport" i "Polonia" jest w dużej mierze inspirowana wydarzeniami z polskiej historii.
Link to interview 🙂 https://magazynzwysp.tvp.pl/51233420/providence-nowa-plyta-katy-carr
★ REVIEWS AND FEATURES OF ALBUM
I am delighted to announce some great reviews of my record
International Excellence – feature by Roger Aitken
'KATY CARR'S NEW ALBUM 'PROVIDENCE' INSPIRED BY ORWELL & WILDE' https://internationalexcellence.co.uk/luxury-magazine/travel/cars/lifestyle/katy-carrs-new-album-providence-inspired-orwell-wilde
4 ★★★★ Songlines magazine – review by Robin Denzelo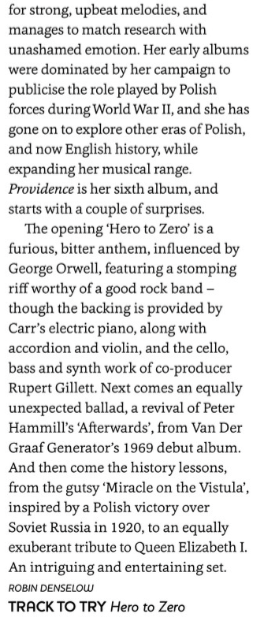 4 ★★★★ RnR Rock N Reel Magazine (Currently in Jan/ Feb 2021 edition )- review by Ken Hunt

Folk Radio : Top 10 albums of 2020 : Providence – Katy Carr https://www.folkradio.co.uk/2020/12/david-pratts-top-10-albums-of-2020/ 
The third and final part of a trilogy exploring her Polish heritage, this somewhat stripped back excursion, whilst remaining autobiographical in focus, moves from the specifics of the Second World War to a wider palette of images and ruminations initially inspired by a dream sequence.  At times powerful and dramatic, the soundscape is also tempered by moments of a gentle, beguiling atmospheric nature.  A truly bold and innovative release, it remains totally immersive. 
Review by Tim Cumming in the Arts Desk 
https://theartsdesk.com/new-music/album-katy-carr-providence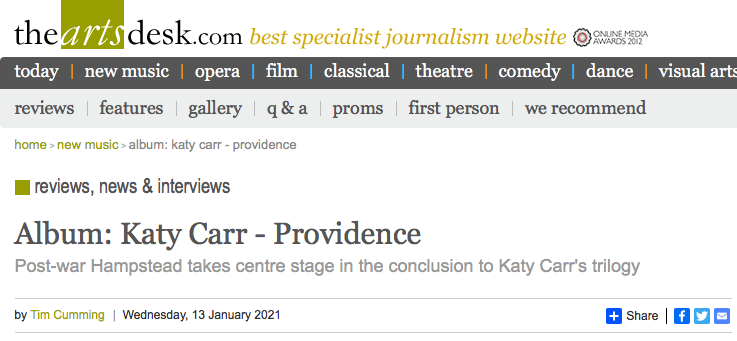 BRITISH POLES : 
Article by Wiktoria Lewandowska
https://www.britishpoles.uk/katy-carr-telling-polish-history-through-her-songs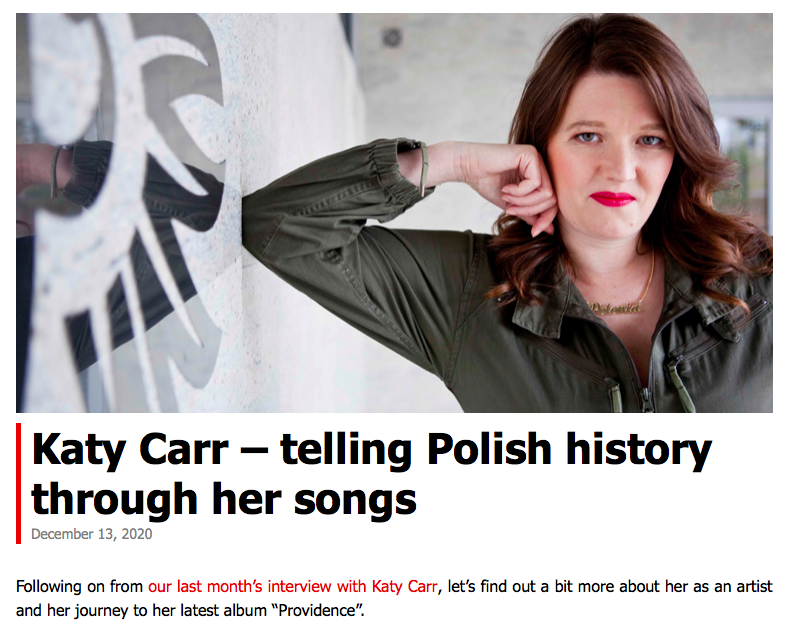 ★THANK YOU
HELP MUSICIANS : for granting me a Transmission Fund to continue my mentor and promotion work with my album 'Providence' which was released 30th Oct 2020.
Thank you to my fans and friends for sharing your thoughts of my record with me – i love you!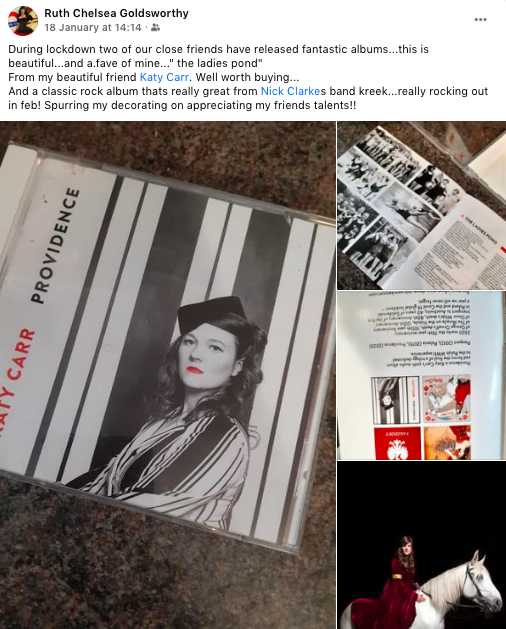 REST IN PEACE RIP – WE REMEMBER
RIP Rest in Peace Uncle Robin – Thinking of you at this very sad time and sending much love and strength
to Ciocia Malgosia and all the family
https://magazynzwysp.tvp.pl/wspomnienie-lorda-belhaven-and-stenton-przyjaciela-polski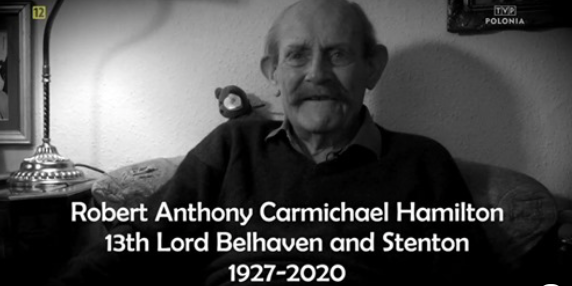 RIP The wonderful WWII Female Nurse and Freedom Fighter – Lidia Lwow-Eberle RIP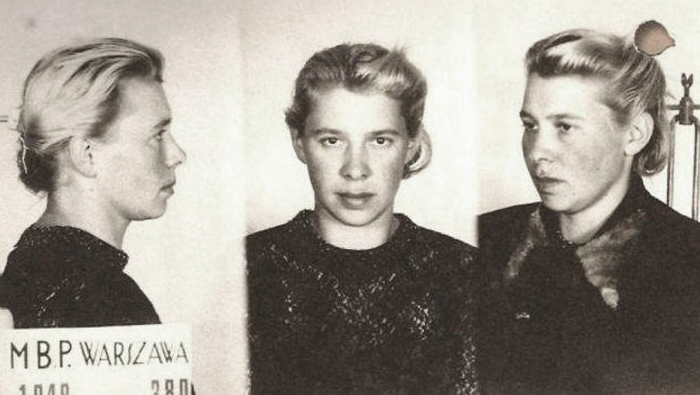 In the summer of 1943 she joined the partisan unit of the Home Army of the 2nd Lt. Antoni Burzyński "Kmicic". This unit was deceptively disarmed and partially murdered on 26 August 1943 by a Soviet partisan brigade. After this event, Lidia alias "Ewa" joined the 5th Vilnius Brigade of the Home Army, commanded by Major Zygmunt Szendzielarz "Łupaszka" and became a nurse there. She took part in many battles of the Brigade, including the battle against the the Germans near Worziany on 31  January 1944, where she was wounded, and the battle against a Soviet partisan group near Radziusze 3 days later. In August 1944, she moved with the Brigade to the Białystok region. She was appointed a second lieutenant.  After the death of "Łupaszka' s wife in February 1945, Lidia Lwow became his life companion.  On 30 June 1948, she was arrested together with "Łupaszka" on the grounds on their activity in pro-independence movement, which in the years 1944-1956 continued with their struggle for Polish independence, regarding Soviet forces as new occupiers. On 2 November 1950, she was sentenced to life imprisonment. She was released in 1956 and undertook archaeological studies.  In the Third Republic of Poland, she took up activity in the circle of former Home Army soldiers.  She received the Knight's Cross of the Order of Polonia Restituta (2006), the Cross of Valor and the Bronze Cross of Merit with Swords (1945).
https://pl.wikipedia.org/wiki/Lidia_Lwow-Eberle
Festiwal NNW w Gdyni, rok 2015. Pani Lidia w towarzystwie brytyjskiej piosenkarki Katy Carr. Katy, podobnie jak Pani Lidia na naszym festiwalu gościła kilkakrotnie. Jej polskie korzenie nie dają zapomnieć jej o Polsce i o polskich bohaterach, którym poświęciła wiele miejsca w swojej muzyce.
Własnych portretów z Panią Lidią macie Państwo w swoich archiwach zapewne dużo więc chwalcie się i zamieszczajcie w komentarzach
Katy Carr with Pani Lidia below RIP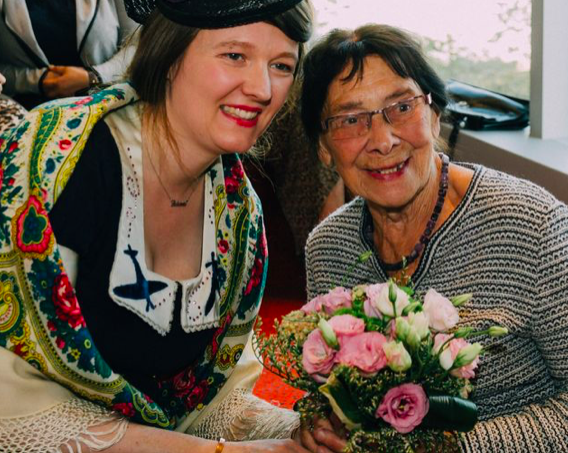 RIP DARLING BABS BARBARA WINDSOR – AN IN SPIRATION TO US ALL WE WILL REMEMBER YOU ALWAYS XXX
THANKS FOR BEING MY BEST NEIGHBOUR IN MARYLEBONE FOR 16 YEARS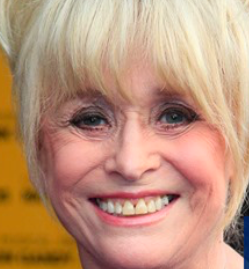 REST IN PEACE George Lesniak – Love and strength to your family and friends who knew you as we mourn for a great man with a big heart  who loved Poland 🇵🇱 and his Polish roots ✨✨A true friend of mine and Poland xxx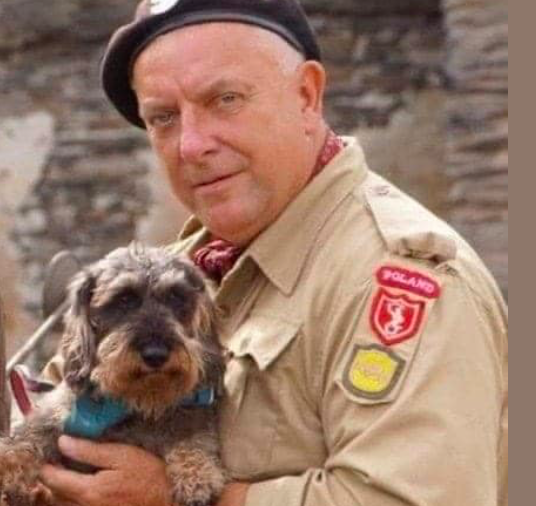 A little prayer
please for my
mum Mamusia whose birthday 12th of December 1947- 2018 RIP and a candle for all our absent friends rest in peace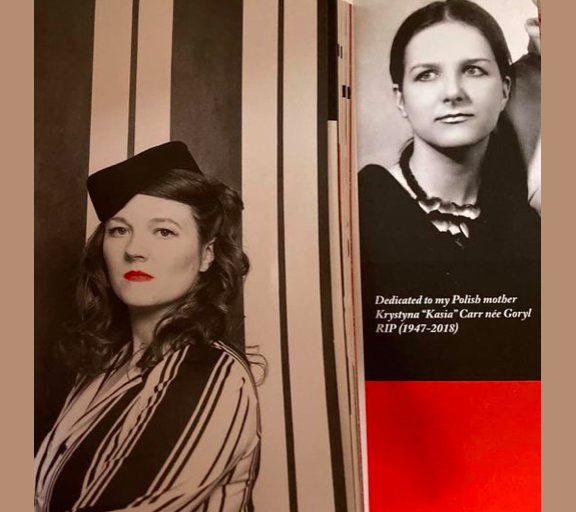 ★WE REMEMBER : HOLOCAUST MEMORIAL DAY – #HolocaustMemorialDay – we remember and #pray for all the victims of the #Holocaust including my #Polish #Grandfather – and the families affected. We pray for the freedom and salvation of those people who are #enslaved and brutalised today across the planet.
Thank you to Maciek Bator at For Your Freedom and Yours for arranging a number of interesting talks around Holocaust Memorial Day including a talk with 'From Invasion to Liberation – The First Mass Transport to Auschwitz' by Alina Nowobilska watch the talk here : https://www.facebook.com/WWIIPolesNI/videos/154495259561180
★STAY SAFE AND STRONG★  
Thank you for your continuing support of my music.
Lots of love i pozdrawam serdecznie
Katy Carr and the Aviators 
visit my shop★ katycarr.com/shop
Katy Carr is an award winning British recording artist and has released 6 albums.
An Ambassador of Polish History in Great Britain, her recent albums. Paszport (2012), 'Polonia' (2015) Providence (2020) are inspired by the Polish WWII experience.
In 2016 Katy was awarded the Pro Patria medal for her humanitarian and musical work. 
★Katy Carr's music Quotes★
– 'Carr is a fine example of that much-maligned beast we call Authenticity …' 
– 'never less than immaculate' Sunday Times Culture Magazine
– 'Her idiosyncrasy as a musician was meant to follow – even the most avowed labels fight shy of butterflies' 
– 'She's a true original, standing out like the shine generated by a Swan Vesta applied to a cigarette in the Blackout.' 
2016: Nominated Best Concept Album, Polonia, Independent Music Awards
2016: Pro Patria Medal (Poland) 
2014: Honorary membership, Polish 1st Armored Division 
2014: Best Concept Album, Paszport, Independent Music Awards 
2013: Nominated for Best Artist, Songlines Music Awards 
2013: Polish Daily Award for Culture 
2012: Nominated for the National Lottery Good Causes Award
2011: Nominated for the London Music Award