Dear Friends,
Thank you so much support for all of your care and support for my new album ★PROVIDENCE★.
Special thanks to everyone who have supported me directly and have brought my album from my boutique www.katycarr.com/shop – and for sharing the link and helping me to spread the word about the album. BIG thanks to the album musical director and co producer, Rupert Gillett and to all the jounalists, radio DJ who have written about my album (all mentioned here at https://katycarr.com/news/) and some below and to the Pirahna PR Team – Rosie and Virginia who have worked tirelessly promoting my record and to my funders #HelpMusiciansUk #Polish Cultural Institute London
★ KATY CARR LIVE GIGS★
DECEMBER SHOWS
DEC 10TH : Katy Carr performs with Rupert Gillett on the Max Reinhardt Radio show on Soho Radio : https://sohoradiolondon.com/profile/max-reinhardt/
DEC 20TH : Katy Carr performs at FIRE IN THE BELLY : All Day Music Festival on 20th December at The Round Chapel in Hackney from 13:00 http://fireinthemountain.co.uk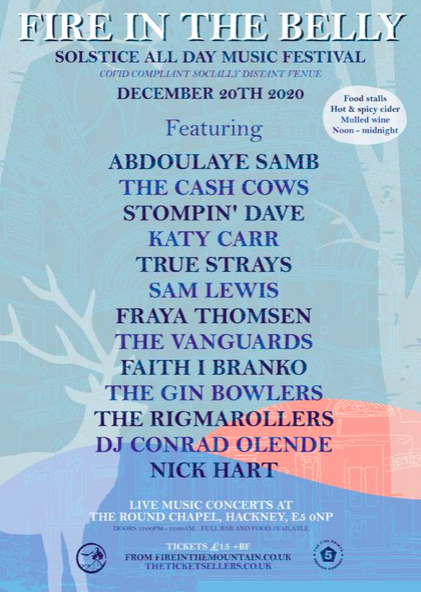 ★ PROVIDENCE BRITISH PRESS REVIEWS★Thank you to Lucy O'Brien at MOJO MAGAZINE ★★★★

NEIL SPENCER AT THE OBSERVER ★★★★(Providence one of 4 other albums reviewed on 22 Nov 2020)

Guardian review of Providence ★★★★https://www.theguardian.com/music/2020/nov/21/katy-carr-providence-review-anglo-polish-lockdown-album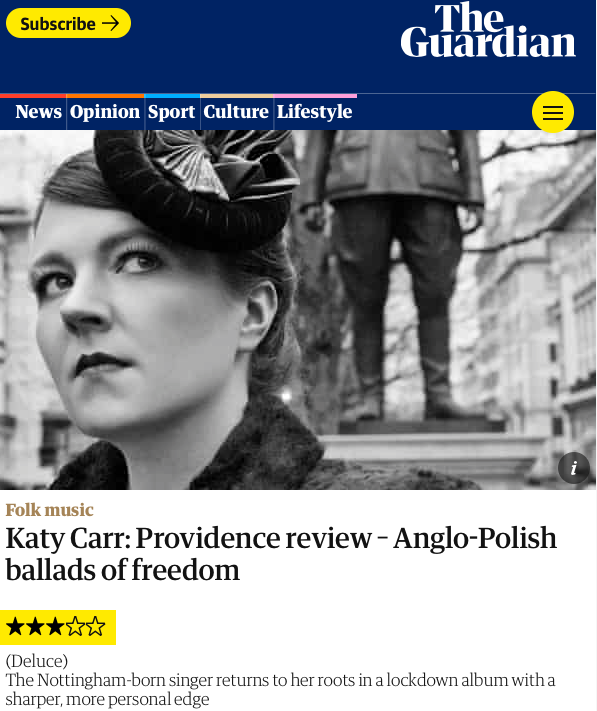 FOLK RADIO UK ★★★★: https://www.folkradio.co.uk/2020/10/katy-carr-providence/ Fatea ★★★★: http://www.fatea-records.co.uk/magazine/reviews/KatyCarr/ MAVERICK MAGAZINE ★★★★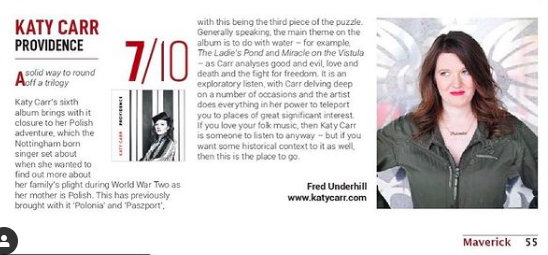 ★ PROVIDENCE POLISH PRESS REVIEWS★COOLTURA MAGAZINE ★★★★: Thank you to Dariusz A. Zeller https://www.cooltura24.co.uk/wiadomosci/45494,moja-wersja-polski-jest-piekna-i-romantycznaTYDZIEN POLSKI★★★★: Thank you to Jarosław Koźmiński http://www.tydzien.co.uk/artykuly/2020/11/03/providence-nowa-pyta-katy-carr/BRITISH POLES ★★★★: Thank you to Maria Belua https://www.britishpoles.uk/nasz-wywiad-z-katy-carr-odkrywam-swoje-polskie-korzenie przez-muzyke/GONIEC POLSKI ★★★★: https://goniec.com/po-godzinach/36365-katy-carr-piosenkarka-z-polskimi-korzeniami wydaje-kolejny-album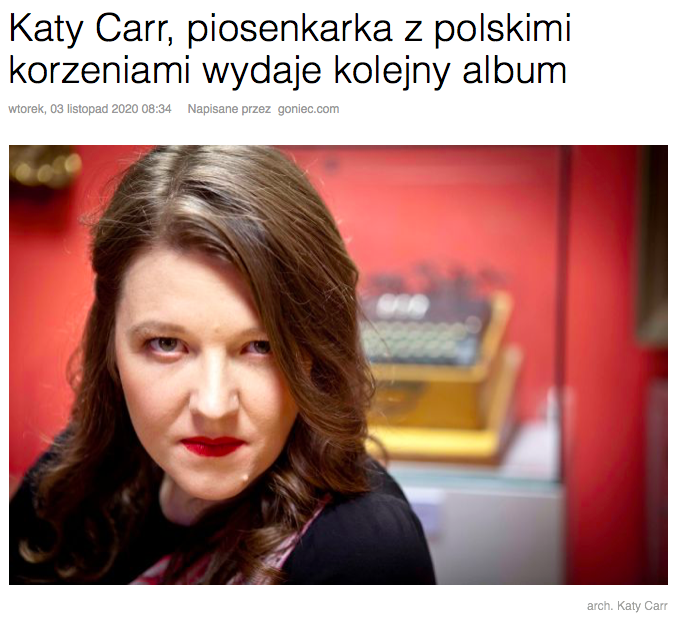 ANDY GOLEBIOWSKI : The Polish American Radio Show : https://katycarr.com/2020/10/25/katy-on-the-polish-american-radio-show-hosted-by-andy-andrzej-golebiowski/★ PROVIDENCE BBC RADIO ROBERT ELMS SHOW AND LIVE PERFORMANCE★3 DAYS LEFT TO LISTEN!https://www.bbc.co.uk/programmes/p08v7lr2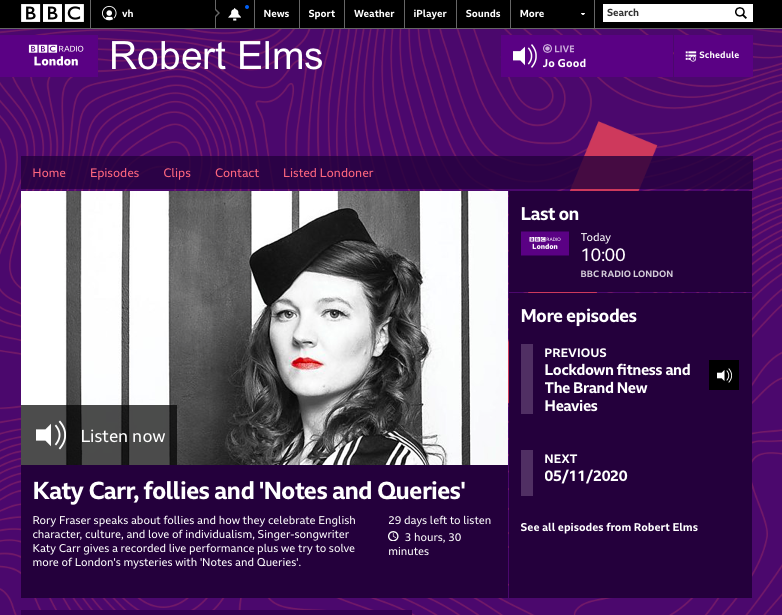 Thank you to Ian Anderson ★★★★ for playing my music on his very special Podcast played in December episode : 'The latest and I think best album so far by Katy Carr' https://www.podwirelesswords.com/2020/11/podwireless-220-december-2020.html Katy Carr on Polish Waves on Cambridge 105FM thanks Monika Wiacek★★★★http://www.mixcloud.com/polishwaves/polish-waves/KATYCARR/PROVIDENCE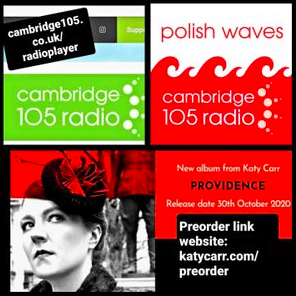 Thank you to my big champion Peter Coulston at the REal Musik Show★★★★ at Shoreditch Radio for playing every track on my album 🙂 and to the gang at Readifolk for supporting my album, Mike Ganley at Crooked Road – read more about the radio shows at the News section on my website KATY CARR ON THE HELLO GOODBYE SHOW ★★★★: Thank you to deXter Bentley and the Hello GoodBye Show on Resonance 104.4 FM. http://hellogoodbyeshow.com/KATYCARR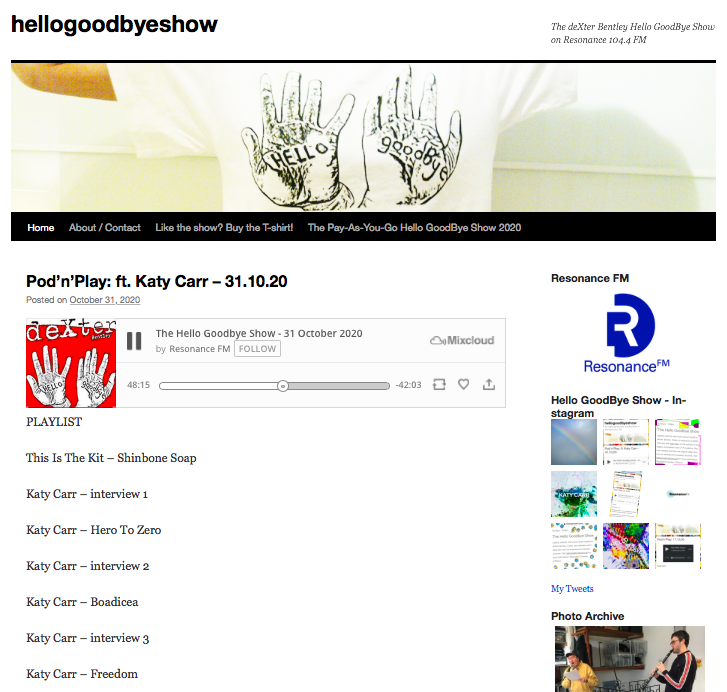 PROZILLA RADIO – Eppy Gibbon Radio show : listen hereDirect link to show with link to download the show http://www.epilepticgibbon.co.uk/?fbclid=IwAR0kcTdp5Taq373IaTz5Ziq9Lb-d0SplJpci-vrlrM3QBf6vtxgMCqDE2os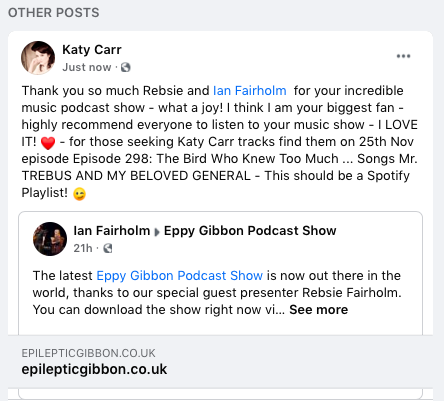 ★RIP★Oscar Fingal O'Flahertie Wills Wilde (16 October 1854 – 30 November 1900) was an Irish poet and playwright. After writing in different forms throughout the 1880s, the early 1890s saw him become one of the most popular playwrights in London.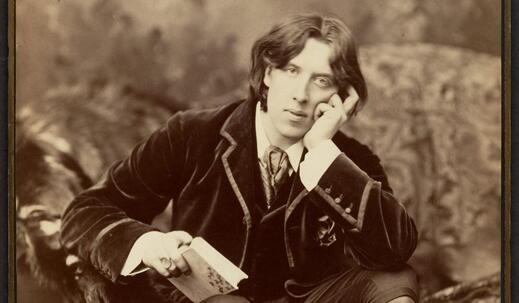 To commemorate Oscar Wilde's 120th Anniversary of his death, I premiered, 'A Beautiful Song For You' on 30th Nov 2020 at this link https://www.youtube.com/watch?v=UPb4l3gGuyw . This song was written for 'Providence' and is inspired by Oscar Wilde's The Nightingale and the Rose, "So the Nightingale pressed closer against the thorn, and louder and louder grew her song, for she sang of the birth of passion in the soul of a man and a maid."
★RIP★
General Skalski Polish war hero – He inspired so many of my songs and fought for Our Freedom and Yours … A hero ace of the Battle of Britain – 'Uncle ' Joseph Stalin's Soviet Communist government post-Second World War tortured this great man for fighting with the Allies… Born 105 years ago on 27th November 1915, Stanisław Skalski was the most successful 🇵🇱fighter ace of #WW2fought in the #BattleOfBritain and was the first Pole to command a @RoyalAirForce squadron. He led the 🇵🇱 Fighting Team known as "Skalski's Circus".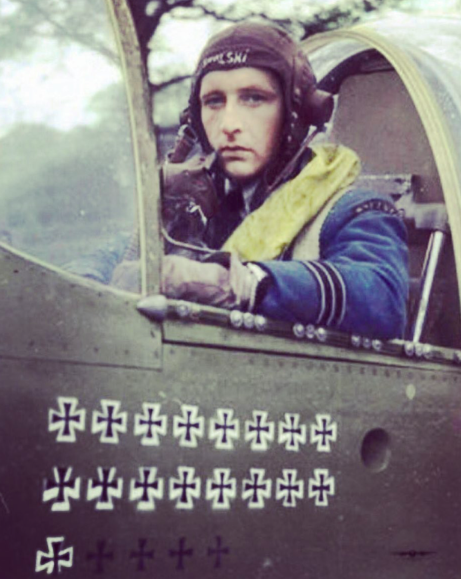 ★ KATY CARR SHOP★
Here is a direct link to my boutique shop if you would like to purchase a copy of my CDs and I will sign it especially for you 🙂

I charge £15 GBP per cd/dvd via my own shop and this includes a hand written, bespoke dedication to you and it covers postage worldwide (posting a CD has now doubled in price – it's now £5.75 to the USA and a fiver to Europe – bonkers !)
I am encouraging my core fans to buy cds directly from me as it helps to fund my future music however there are other options to buy my CDs and I have listed them below
Proper Music Distribution website : https://www.propermusic.com/katycarrprovidence Amazon.co.uk : https://www.amazon.co.uk/katycarrprovidence
★BUY MY NEW ALBUM★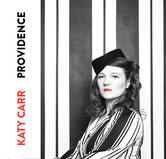 ★FOLLOW KATY HERE ★
Website link is here : www.katycarr.com
Follow Katy Carr's music shop on Bandcamp : https://katycarr.bandcamp.com
Subscribe to Katy's youtube channel : https://www.youtube.com/KatyCarrMusicChannel
Follow Katy Carr on Facebook: www.facebook.com/KatyCarrMusic
Instagram : www.instagram.com/KatyCarrMusic
PRESS ENQUIRIES
Rosie Wilby and Virginia McNaughton at www.piranha-pr.co.uk are handling my press enquiries for Katy Carr's new album Providence. Please contact them direct if you need further information for album reviews, artist interviews – here is the contact emails : rosie@piranhamusicpr.com and Virginia@piranhamusicpr.com
★STAY SAFE AND STRONG★
Please let me know how you are getting on – I always love to hear from you
Thinking of you all …
Love from
Katy Carr and the Aviators xxx