★ Katy Carr's new album is out 30th October 2020 ★ pre order now! ★
Dear Friends,
I hope you are all well. I am extremely excited to announce that my new album 'Providence; will be released on physical CD on 30th Oct 2020. Due to the ongoing pandemic, I will be releasing singles from the album and more information on digital release can be found on my social media links below. I am very excited to release this album which is the last of a trilogy of albums inspired by the WWII experience in Poland.
The album has been inspired by a miriad of influences that I have found inspiring during Lockdown including the friendship that George Orwell had with the Polish emigree during the 1940's and their influence on his writing of 1984 and Animal Farm. The album also covers topics concerning the terrible effects of totalitarianism in Poland resulting in complex PTSD, intergenerational trauma connected with the torture of Poland during and post WWII, The Cold War. Witold Pilecki's story is highlighted in my album.
Pre order your copy of Providence for £15 including postage : I'm happy to sign CDs so let me know if you would like a special dedication
Pre order link website : katycarr.com/preorder
Pre order link from paypal direct : paypal.com/katycarr
My website link is here : www.katycarr.com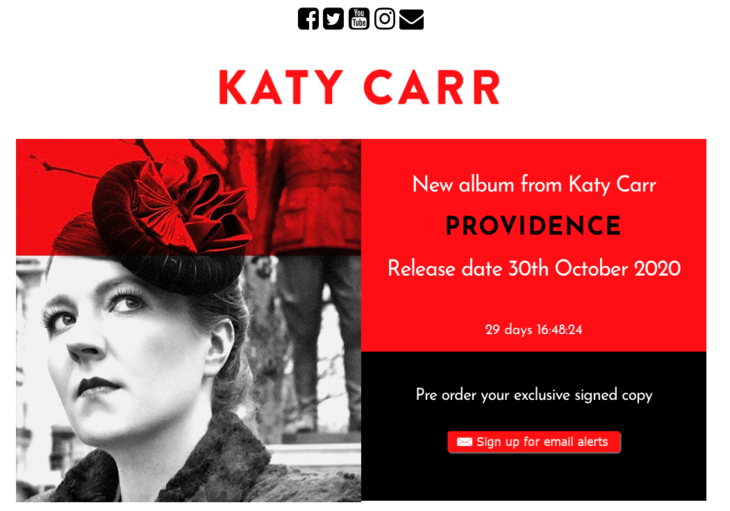 Please note we are currently updating the website so the new one should be ready in a couple of weeks time. Big thanks to the wonderful artwork department at 'Team Katy' – Susan Burghart Illustration for the amazing album design and Louise at Scallywagdesign. Photo here used with kind permission Jay McLaughlin. Look out for blogs on album topics with the new layout of website!
In the meantime please follow my activity for the digital releases below:
Follow Katy Carr's music shop on Bandcamp : https://katycarr.bandcamp.com
Subscribe to Katy's youtube channel : https://www.youtube.com/KatyCarrMusicChannel
Follow Katy Carr on Facebook: www.facebook.com/KatyCarrMusic
Instagram : www.instagram.com/KatyCarrMusic
PRESS ENQUIRIES
Rosie Wilby and Virginia McNaughton at www.piranha-pr.co.uk are handling my press enquiries for Katy Carr's new album Providence. Please contact them direct if you need further information for album reviews, artist interviews – here are the contact emails : 
rosie@piranha-pr.co.uk and virginia@piranha-pr.co.uk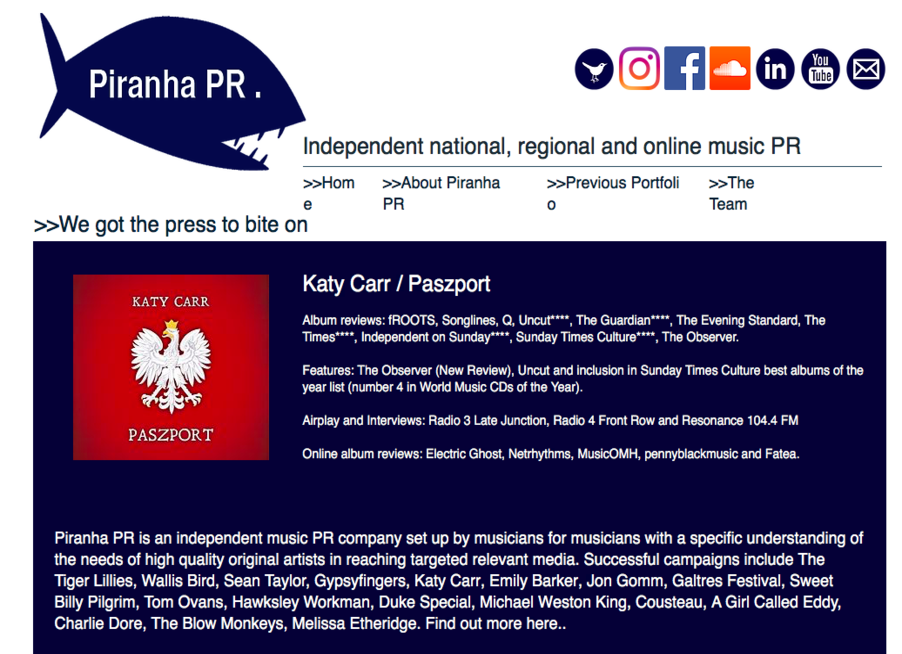 STAY SAFE AND STRONG
Please let me know how you are getting on – I always love to hear from you
Thinking of you all …
Love from
Katy Carr and the Aviators
NEW POST : FOLLOW Katy Carr is excited on Bandcamp – listen to her 5 albums here katycarr.bandcamp.comKaty Carr is an award winning British recording artist and has released 5 albums. An Ambassador of Polish History in Great Britain, her recent albums. Paszport (2012), 'Polonia' (2015) are inspired by the Polish WWII experience. In 2016 Katy was awarded the Pro Patria medal for her humanitarian and musical work.