Katy Carr's Newsletter :
Wishing you all a very Merry Christmas and a Happy New Year 2020 !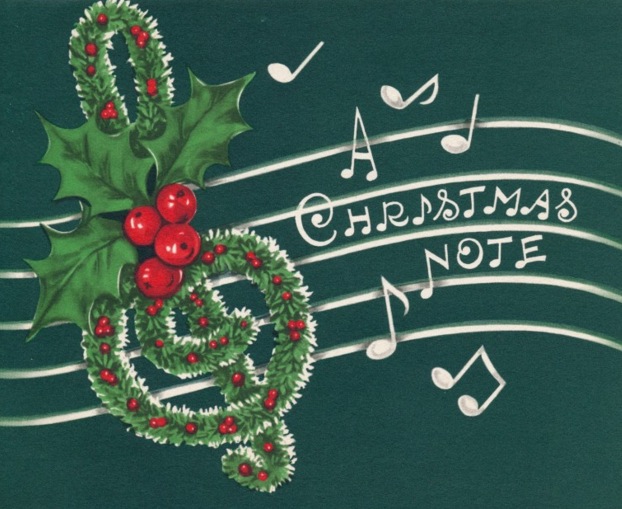 Wishing you all a very Merry Christmas and a Happy New Year 2020
Thank you for all your support throughout 2019 
I look forward to sharing new music with you in 2020
Love from Katy Carr and the Aviators 🙂
Please continue to read below for next concert news and memories from Nov / Dec 2020 🙂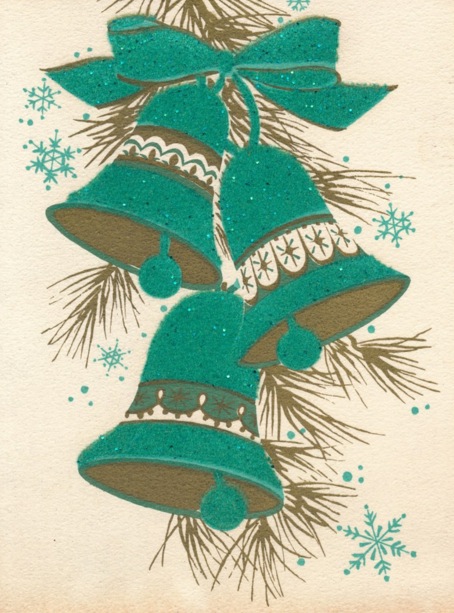 NEXT CONCERT NEWS : 
23rd Jan 2020 at The Embassy of the Republic of Poland, London
Katy Carr and the Aviators are honoured to be performing as part of a one-day Conference to Launch Polin: Studies in Polish-Jewry Vol. 32: Jewish Musicians and Jewish Music-Making in the Polish Lands by the Institute for Polish-Jewish Studies at The Embassy of the Republic of Poland, 47 Portland Place, London W1B 1JH
Katy Carr will be singing songs written by a number of Polish composers and artists with Jewish roots including Henryk Wars, Emanuel Schlechter who wrote music for the biggest Polish stars of the interwar period including Hanka Ordonówna, Mieczysław Fogg
Official link: http://polishjewishstudies.co.uk/23-january-2020-polin-vol-32-jewish-musicians-jewish-music-making-polish-lands/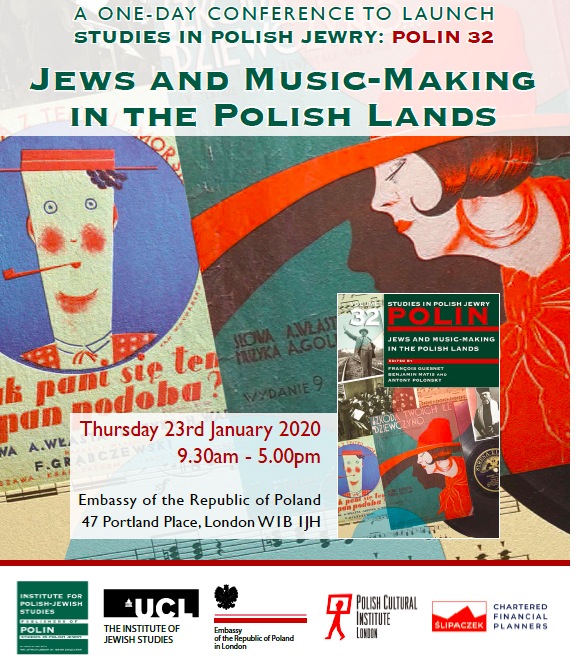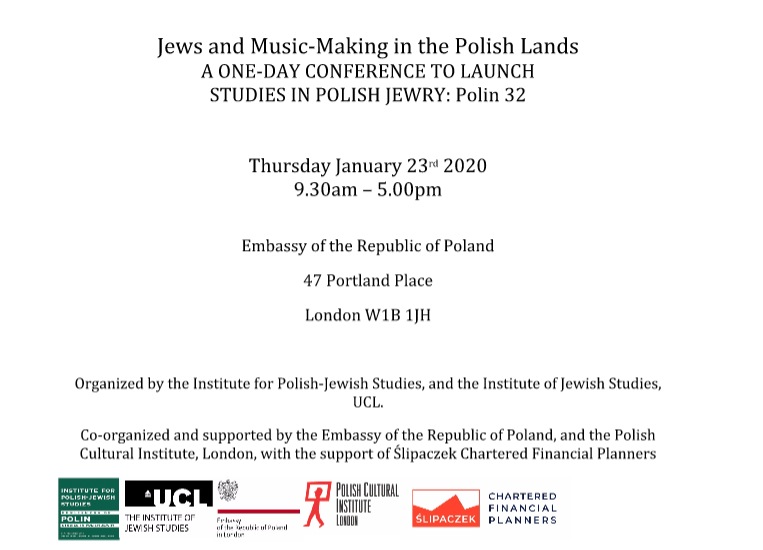 Venue details below : 
Thursday January 23rd 2020
9.30am – 5.00pm
Embassy of the Republic of Poland
47 Portland Place
London W1B 1JH
Katy Carr performs at 1600
More info below :
STUDIES IN POLISH JEWRY: Polin 32
Volume Editors: François Guesnet, Benjamin Matis and Antony Polonsky The astounding variety of music of all genres and styles produced by musicians of Jewish
heritage in Europe since 1750 has been examined almost entirely in the context of German- speaking Europe or in studies of a group of composers who strongly self-identified as Jews. In five thematic sections, this multi-disciplinary volume presents rich coverage of the main genres produced by musicians of Jewish origin in the Polish lands: Cantorial and Religious Music, Jews in Polish Popular Culture, Jews in the Polish classical music scene, The Holocaust reflected in Jewish music, and Klezmer in Poland today. This volume explores the activities and great creativity of musicians of the 'Mosaic persuasion', covering the area of the Polish-Lithunanian Commonwealth and its successor states from 1750 to the present. 'POLIN Vol. 32' is published by the Littman Library of Jewish Civilisation/Liverpool University Press. It will be available to order at the conference at a 25% discount.
RESERVATION IS ESSENTIAL
Conference tickets: £15/10 concessions + booking fee.
Includes tea, coffee and a kosher lunch
Registration, programme and tickets: https://jewishmusicians.eventbrite.co.uk
Enquiries: Sara Ben-Isaac, Institute of Jewish Studies, University College London
ijs@ucl.ac.uk
Conference convenors:
Professor Antony Polonsky (Brandeis University/UCL Dr François Guesnet (UCL)
Conference coordinators:
Sara Ben-Isaac (institute of Jewish Studies, UCL) Susan Storring (IPJS)
Jews and Music-Making in the Polish Lands : A ONE-DAY CONFERENCE TO LAUNCH  STUDIES IN POLISH JEWRY: Polin 32
CONFERENCE PROGRAMME
9.30am Registration
10.00am Welcome H.E. Arkady Rzegocki, Ambassador of the Republic of Poland Mr Vivian Wineman, President of the Institute for Polish-Jewish Studies Sir Ben Helfgott, Chairman of the Institute for Polish-Jewish Studies
10.15am Session 1: General introduction to the topic and the volume and
discussion of changes in Jewish cantorial practice in the nineteenth
and twentieth century Benjamin Matis, spiritual leader of the Agudath Achim Congregation,
Altoona, Pennsylvania, USA, in discussion with Antony Polonsky
Cantor Matis will also perform some examples of cantorial music
10.45am Coffee break
11.15am Session 2: Jews in Polish Popular Music
Chair: François Guesnet, University College London (UCL), UK
Popular music in the interwar period: Polish, Jewish, shared
Tamara Sztyma-Knaniecka, POLIN Museum of the History of Polish Jews, Warsaw, Poland
The Jews in the Band: Anders Army's Special Troupes Beth Holmgren, Duke University, North Carolina, USA
12.45pm Lunch (provided)
2.00pm Session 3: Yiddish Folk Song and Klezmer Chair: Antony Polonsky, Brandeis University, USA/UCL, UK
Gimpel's Theatre, Lemberg: The sounds of a popular Yiddish theatre preserved on gramophone records 1904 – 1910 Michael Aylward, Maidstone, Kent, UK
Klezmer for all occasions. The consumption of 'Jewish music' in contemporary Poland. Magdalena Waligórska, University of Bremen, Germany
3.30pm Tea break
4.00pm Katy Carr Concert : singing Polish-Jewish songs from the interwar period Katy Carr, London
BIG THANKS GO TO : 
The Ribbon of Memory Foundation – Fundacja Wstęgi Pamięci and for all their hard work through 2019 especially with the realisation of the Polish Air Force Memorial for   D-DAY this year in association with Alexander Smaga Architects –  "Victory Flypast – Zwycięski Lot" Pomnik Polskich Lotników w Normandii autorstwa architekta Alexandra Smagi odsłonięty na D-DAY 75 
Thank you to architect Alexander Smaga for the Polish Air Fo
rce memorial : https://alexander-smaga.com/d-day-75-victory-flypast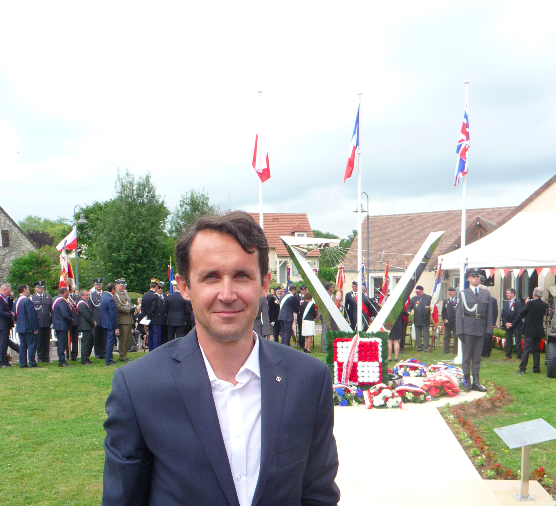 Thank you to Izabela Auner-Kargól – grafika artystyczna – for her amazing artwork wishing you a Merry Christmas and Happy New Year 2020!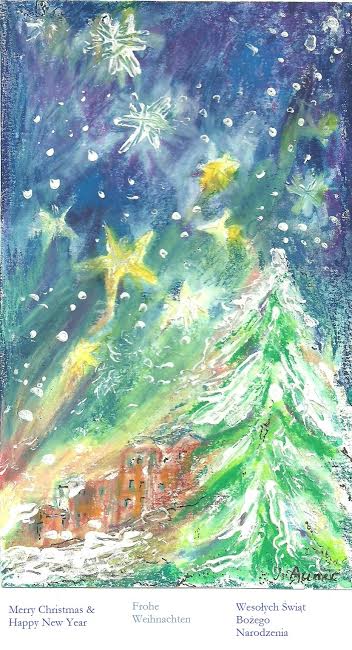 Big thank you to Haddenham Feast Festival
Performing at Haddenham Feast Festival alongside the star of my 2nd album Passion Play (2003) – John Hegley who delivered a great Stand and Deliver Dick Turpin Highwayman performance on my record for my song 'Turpin at the Spaniard's Inn'. 
Katy Carr was delighted to perform at Haddenham Feast Celebration and Ceilidh Festival which took place at Haddenham Village Hall Woodways Haddenham – I'm very much looking forward to a cooperation for the 2020 Feast Festival. Big thanks to Jim Brown for the invite and for introducing me to the lovely Haddenham community – Jim has been my pal in music since I was 15 years old where I first performed and recorded at Fountains Mill in Uxbridge, Middx. Without the belief I recieved from Fountain's Mill I would not be making music now. Youth clubs and youth recording studios are so vital for tomorrow's musicians. Special thanks to Lyndsey Poole for hosting me in her lovely home and for the lovely post concert and festival planning meeting in central London – see you all soon I hope !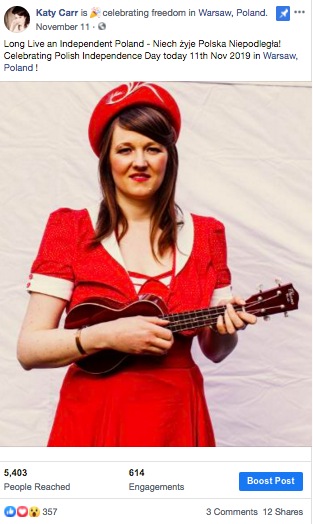 I was delighted to sing for Polish Independence Day in Warsaw, Poland and it was great to meet up with old friends from the Liverpool Merseyside Polish community for Wigilia at the Polish Embassy in London : With Asia Joanna, Katy Carr, Gosia McKane and Kiara Mako at Polish Embassy UK.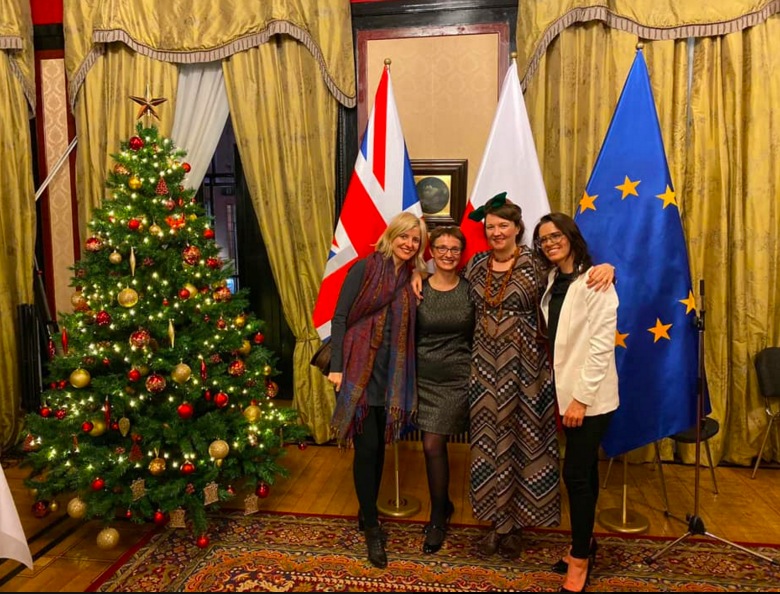 Thank you to Tom Justyniarski who is on a mission across Poland to care for poor and desolate animals through education and gentle caring. Tom loved my album cover which has my beloved horse friend Purdey on it – big thanks to Wormworth Scrubs Pony centre. Also in the picture and thank you to Ela Suzin who supports Tom's work. I have to thank Ela for the most generous gift of Rotm Witold Pilecki's Report in 1940 concerning Auschwitz – the first document of it's kind to enter the world. I had read the report but now I own a copy with the original report – thank you so much Ela.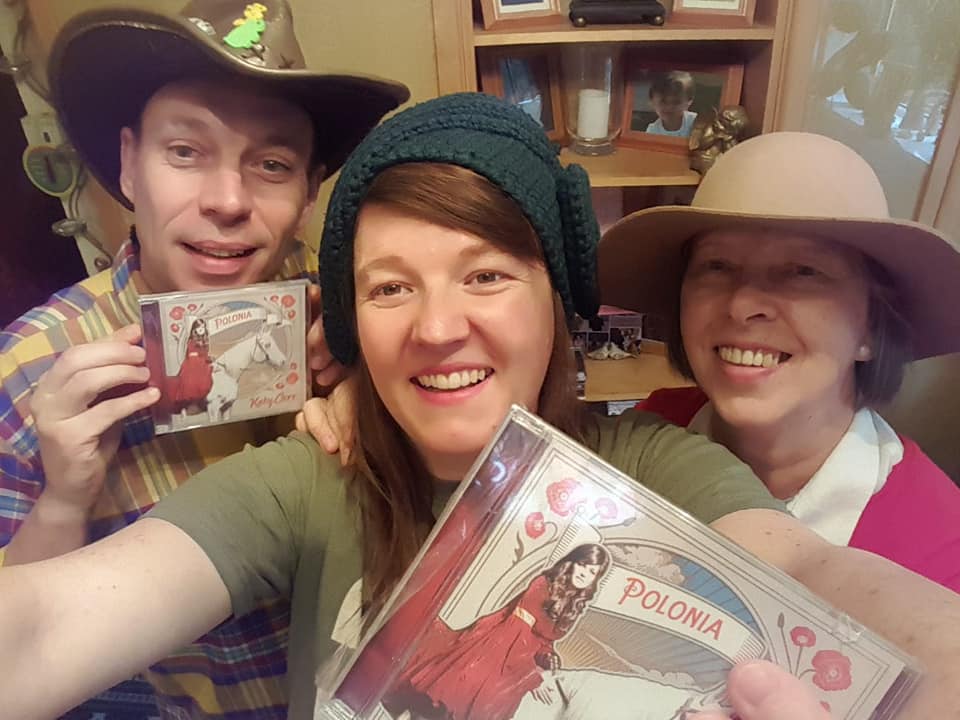 Thank you to The Polish Centre Polish Centre "Wilno" Manchester – below I meet one of my youngest fans – so beautiful 🙂 ))) – it was so lovely to see you all there ! –  and congratulations a big thanks to Eva Szegidewicz the Director of the centre who is doing incredible work against thhe odds with her team for making this happen – this is going to be such a great venue for everybody to enjoy ! 🙂 BRAVO!!!
Thank you to Eva Szegidewicz and a young fan below 🙂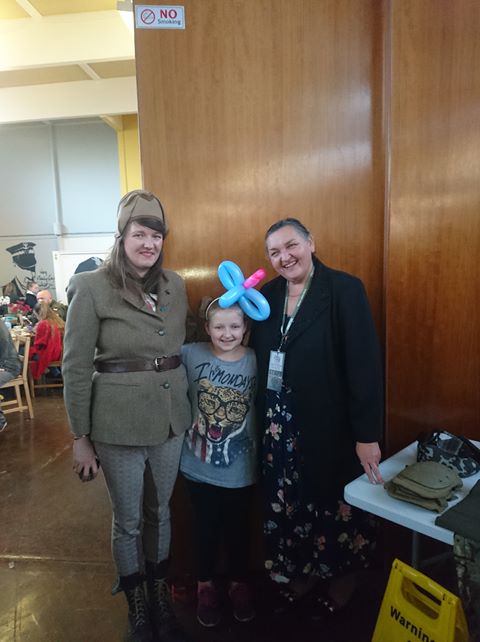 Thank you to Polish Journalist Joanna Didzic for her article about the opening event for the Polish Centre Wilno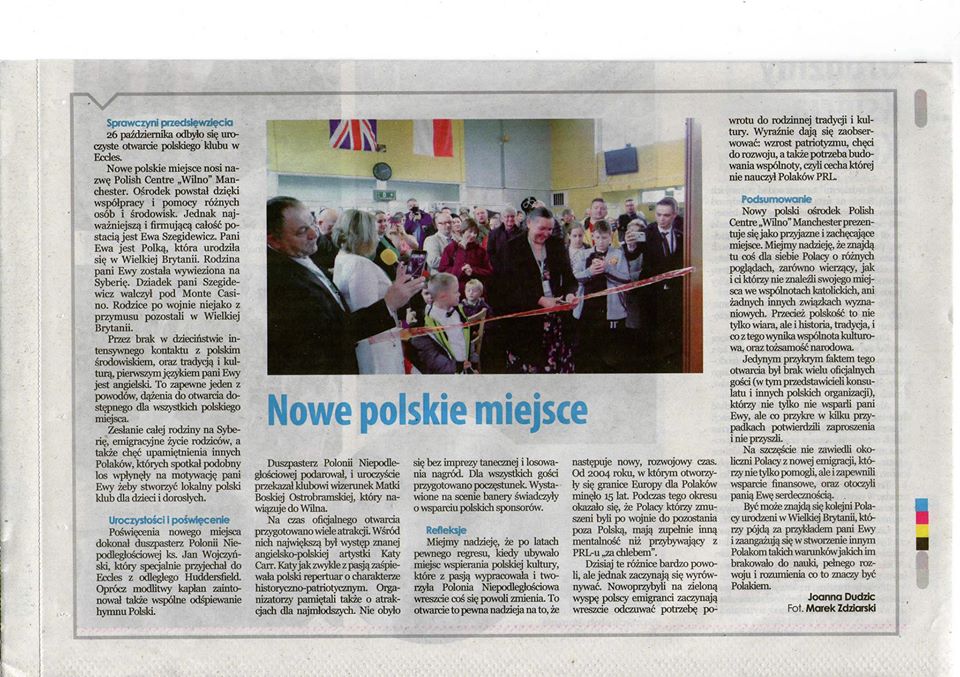 Thank you to Marianna Bukowski for her great film work – below with Marianna next to the Christmas tree at the Polish Embassy in London. Please note my hat was made and designed in Zoliborz, Warsaw – thank you to  Przedwojenny Styl and big thank you to Martha Berridge for my Aquascutum cloak 🙂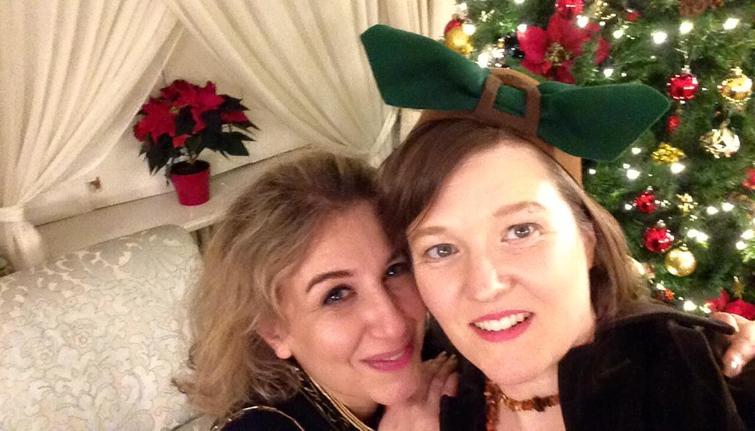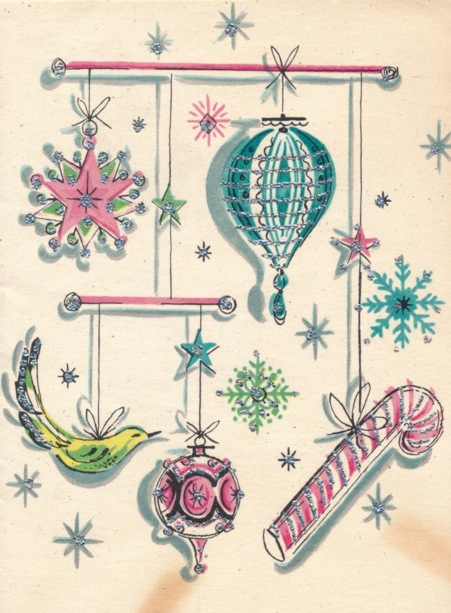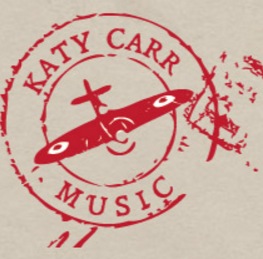 Katy Carr is an award winning British recording artist and has released 6 albums. An Ambassador of Polish History in Great Britain, her recent albums. Paszport (2012), 'Polonia' (2015) are inspired by the Polish WWII experience. In 2016 Katy was awarded the Pro Patria medal for her humanitarian and musical work.