Katy Carr's Feb/ March 2018 Newsletter : Northern Ireland gigs, Polish II Corps, Artists of General Anders' Polish II Corps , Birmingham Symphonic.
Dear Friends,
Thank you for your continued support of my music. I am very happy to confirm that I am currently writing songs for my new album which will be released later this year. This February I attended and performed at some very interesing events. I will share details and pictures with you below. Next month in March I am delighted to be returning to Belfast in Northern Ireland to perform at a series of special events which aim to further connect Northern Irish communities through shared history and song. These performances in Northern Ireland continue the good work of all our partners who are promoting greater understanding and connections between people of all backgrounds and I am very proud to be part of these events which are close to my heart. 
My previous concert performances in Northern Ireland have celebrated the friendship between Northern Ireland and Poland with a particular focus on the history of the Polish Air Force aviation during WWII. Event locations have included The Ulster Aviation Society, Ballynafeigh Orange Hall (where at Katy's concert the Polish Flag was raised for the first time), Community outreach work in the Shankill, The Polish Saturday School in Belfast and a performance with The Shankill Road Defenders Flute Band as well as a special performance with my group Katy Carr and the Aviators at the Cathedral Quarter Arts Festival in Belfast. My dream is to work further uniting communities through my music and song in Northern Ireland and also to pay homage to my own Northern Irish heritage – to my Great Grandmother who lived just outside Belfast on the east coast.
My March 2018 Concert performance details are below :   
19th March, 7pm
, Portadown at the Orange Hall address : Carleton St, Portadown, Craigavon BT62 3EP
21st March 7pm
 Antrim Civic Centre, 50 Stiles Way, Antrim BT41 2UB
23rd March 7pm at the Northern Ireland Equality and Diversity Gala & Awards 2018 address : Titanic Museum, 1 Olympic Way, Queens Road, Titanic Quarter, Belfast BT3 9EP 
Below : Some lovely memories from February 2018 🙂 
I performed a beautiful concert at the Embassy of the Republic of Poland in London for the launch of Professor Jan Sienkiewicz's book about General Anders and the Artists of the Polish II Corps book which is a fascinating read. The book pays tribute to all those Polish soldiers and civilians during WWII who joined the Polish II Corps and then remained in exile due to Poland's post war history and the brutalities endured by her freedom fighters ….
I wanted to say a huge thank you to Jarosław and Jola Koźmiński from the Tydgien Polski who organised this book launch event and who worked so very hard. Please support the Tydgien Polski by subscribing to this weekly Polish Newspaper here tydzien.co.uk
Below we did a CD / Book swap ! Katy's Polonia album for Professor Jan Sienkiewicz's !
–#yaltaconference #polishiicorps #bigthree #poland#generalanders @annamariaanders
With General Anders' daughter Senator Anna Maria Anders who was so gracious and delivered a beautiful speech post my concert which I was really moved and touched by. I was so honoured to be given such a warm thank you from Pani Anna. Thank you for your kindness 🙂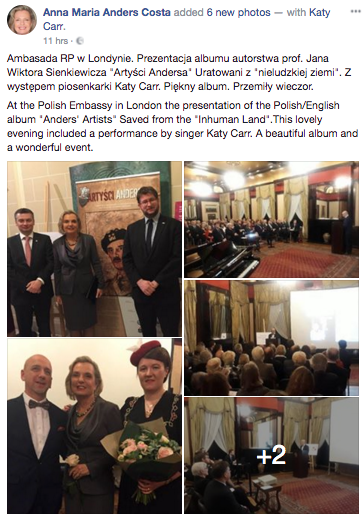 Below post concert and book launch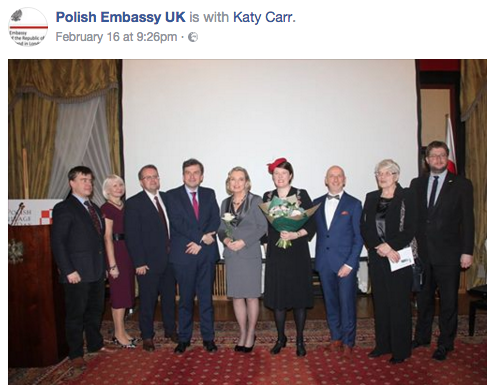 Thanks to Magda Antoniak for posting lots of lovely pictures below of the event and concert.
Special thanks to @samwisebaggie for the wonderful musical picnic event where we sang to a packed salon in Birmingham's symphonia ! Polish songs for all – it was wonderful ! Thank you 🙂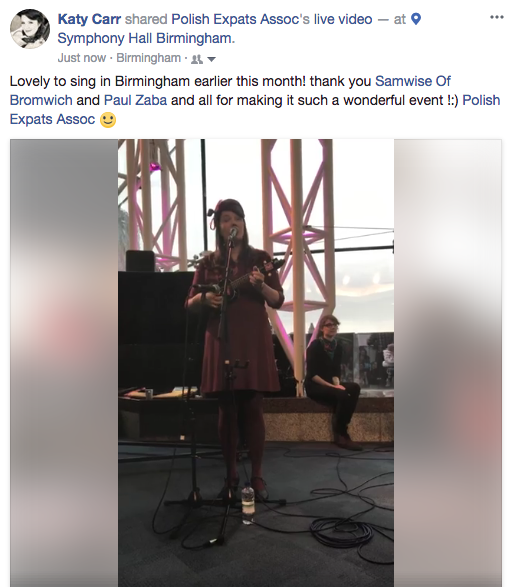 #birmingham #birminghamsymphony #poland #katycarrmusic #polonia samwisebaggie#musicalpicnic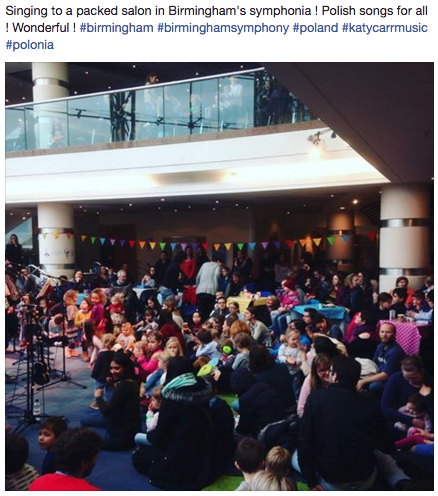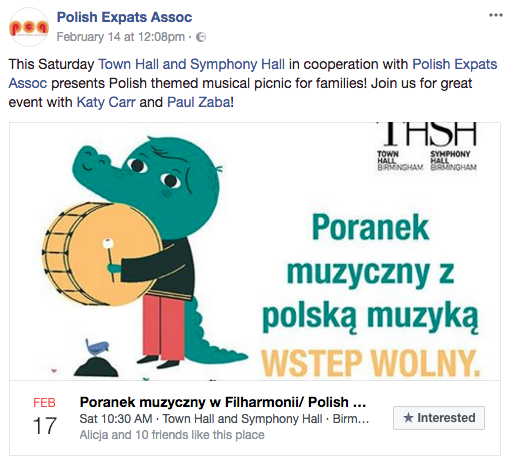 It was lovely meet up with some great friends at the Polish-British Belvedere Forum which is the largest non-governmental conference between the UK and Poland. Launched in 2017 at the Belvedere Palace in Warsaw, the Forum brings together representatives from a wide range of backgrounds, including academia, business, media, NGO's, culture , and the diaspora.
With Magda Grzymkowska, Ania Raczkowska, Kasia Madera (BBC), Katy Carr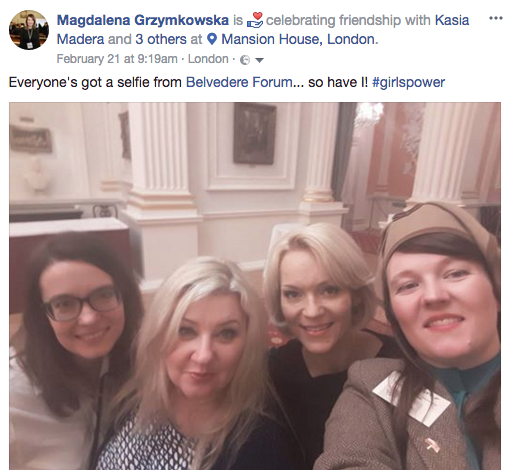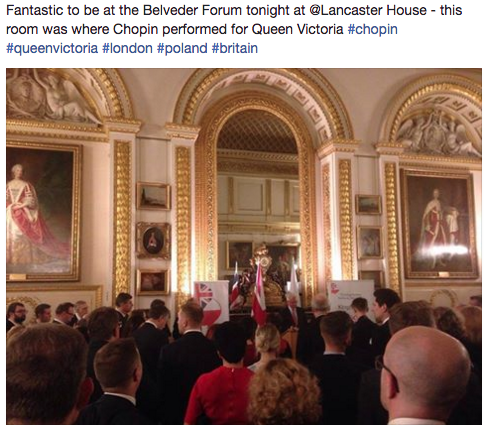 With beautiful flowers presented to me at my concert at the Polish Embassy here in London – I am at my piano and I've been composing my new album with the Polish pianist and composer Ignacy Paderewski #paderewski
#roses #composing #music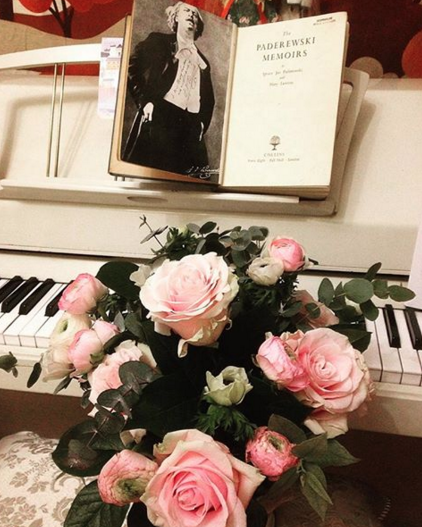 With Love to you all on Valentine's Day VALENTINE'S PLEA! ❤️❤️❤️
Your voice in laughter or in Song
Holds in its spell the whole day long
One who would say 
"The world in mine!
If you would be my Valentine." 
Love from Katy Carr xxxx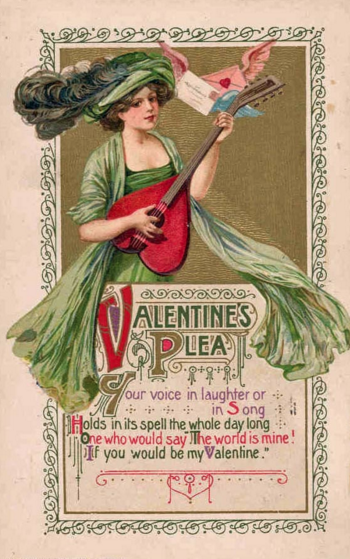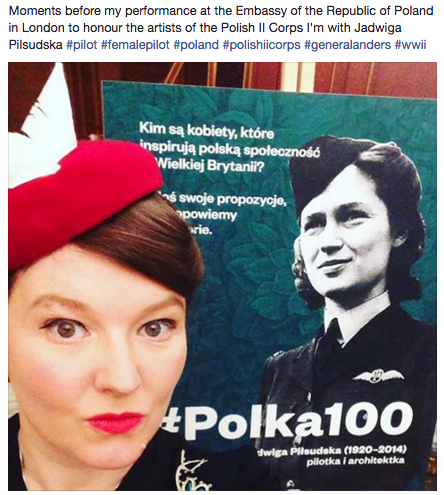 ______________________________________________ 
REST IN PEACE
As a final note I wanted to pay respect to one of my favourite performance artist, poet, writer in Krakow.
My dear friend, musician, poet, artist Mieczysław Święcicki died earlier in February 2018. He was in the middle of teaching me songs from Poland and he died half way through his instruction of his song talent. I hope I can perform his wish for me to sing Ewa Demarczyk 's Grande Valse Brillante with such vigour as he was teaching me to sing this beautiful song. We were in discussions of doing a concert at the Piwnica pod Baranami this year and I am devastated that such a wonderful artist and friend has been taken away from us.
Rest In Peace Dear Friend – your voice lives on – here is the moment he declared that I have to sing his song at the Collegium Maius in Kraków, Poland last year.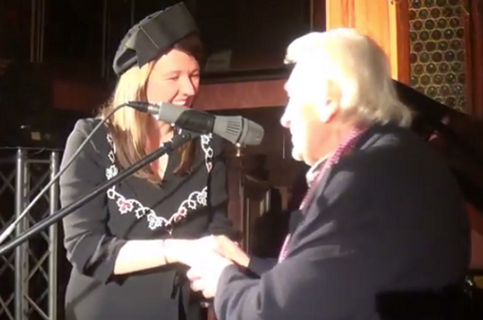 This lovely tribute in Polish was written by his close friend Alicja Kondraciuk 
Kraków: Zmarł Mieczysław Święcicki. "Książę Nastroju" Piwnicy pod Baranami miał 81 lat
Mistrz nastroju… tak – Arcymistrz
Wielkość Krakowa, bard niezapomnianych ballad, tembr głosu pełny nostalgii i sympatii dla widzów, niezapomniana interpretacja piosenki "Madame Irena"…
i wielu innych
To mój Przyjaciel – Żegnaj Mistrzu
Piosenkarz, aktor, interpretator ballad polskich i romansów rosyjskich
This is me with Mieczysław Święcicki earlier in 2017…. I was so excited to be learning his songs and also those songs that he interpreted for Ewa Demarczyk … IT WAS MUSICAL DREAM COME TRUE ! ❤️❤️❤️In
#piwnicypodbaranami
Mietek was born in 1936
(ur. 26 marca 1936 w Sokalu[1]) – polski piosenkarz i aktor, artysta Piwnicy pod Baranami.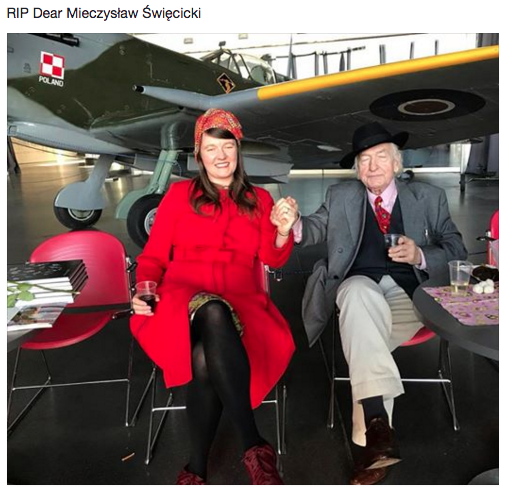 Thanks again for all your support of my music and keep in touch and take care – see you soon!
                    Much love to you all – Katy i Pozdrawiam serdecznie xxxx 🙂