Katy Carr's Happy New Year 2018 Newsletter
Dear Friends,
I wanted to wish all my friends a very Happy New Year 2018 full of magical moments, love, friendship, creativity, happiness and joy. May all your dreams come true ! xxx 
This poem is for you 🙂 
A Happy New Year
As I view the Coming Year
I cannot comprehend
One other wish but happiness
To make for you my friend
xxx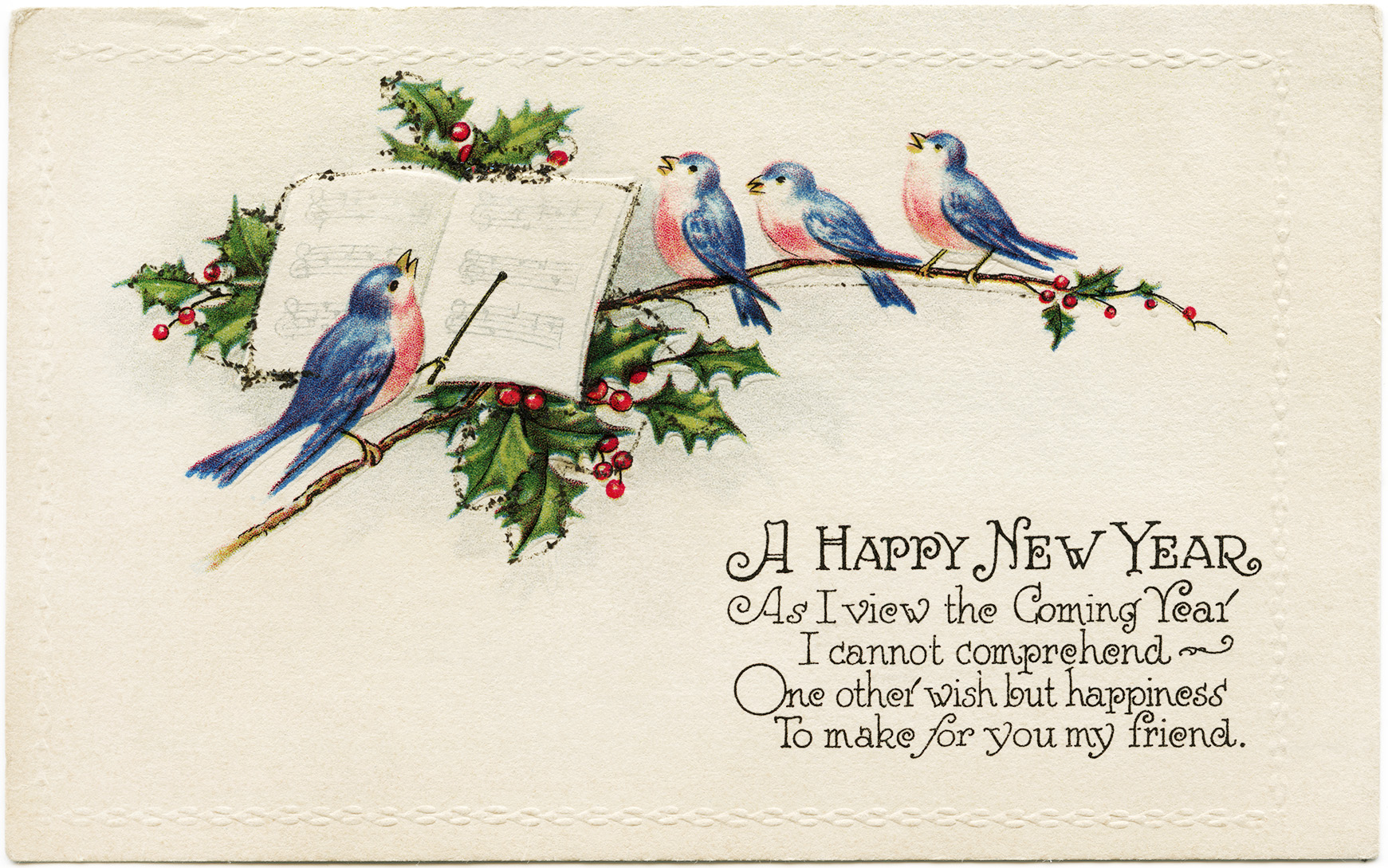 I thank you all so very much for making 2017 such a wonderful year . This year I have shared precious life memories with close friends, family and most importantly celebrate new experiences with both old and new friends. I have performed concerts worldwide with the world's most amazing musicians and met so many incredible people of all ages and nationalities who have both inspired me with love and friendship and music. I know that I have a global family which is a beautiful, humbling and deep emotional feeling. Music links my life to you all and I am so happy that I am able to perform, share my love of music with you all. Long may our friendship continue and thank you so much for everything you are doing for me and my music and for all your support.
Before I share some of those favourite photo memories for you, I wanted to say a little prayer and raise a toast to absent friends. This year has seen several of my very good friends pass on from this world to the next and I would like to remember and celebrate their souls for their love, inspiration and unconditional friendship. 
Kazimierz 'Kazik' Piechowski RIP (3rd Oct 1919 – 15th Dec 2017) who was my muse and my best friend in Poland. Since meeting Kazik in 2009 in Gdansk to present him with my song 'Kommander's Car' which was inspired by the last 80m of his infamous escape from Auschwitz in June 1942, Kazik has guided me to write over 30 songs on my albums Paszport (2012) and Polonia (2015) which I dedicated to Kazik and the people of Poland. It is via my friendship with Kazik that I have experienced a wonderful, creative journey across all continents and to many countries and my music has touched millions of people worldwide. This friendship and creative opportunity was made possible via my deep friendship with Kazik who was always there for me, guiding me and giving me inspiration, giving me confidence and encouraging me to learn more about Polish history and the Polish language. I feel a deep, deep loss that my honorary grandfather has departed from this planet and yet at the same time confident in the knowledge that I must carry on his wish for me to be his voice through my songs and to highlight and honour Kazik's life history and love of his country Poland in the music that I play in the future. 
To listen to Kommander's Car please click on this link : https://www.youtube.com/kommanderscar
To watch Kazik and the Kommander's Car a film directed by British Film maker Hannah Lovell documenting Katy Carr's first meeting with Kazik please click here https://vimeo.com/kazikandthe kommanderscar and visit the websuite we dedicated to Kazik here www.kazikfilm.com
Katy and Kazik at the Polish Embassy 2011. Read more about Kazik's trip to the UK here 
https://www.theguardian.com/world/2011/apr/11/i-escaped-from-auschwitz
Almost 70 years later, prisoner 918 is holding forth in the home of the scouting association, Baden Powell House in London. At 91, he is impeccably dressed, with a face as wrinkle-free as his well-ironed shirt. As he accepts the ceremonial neckerchief from a shy girl scout from Lancashire, he is as straight-backed as any of the teenagers on parade. In the UK as the guest of a British singer, Katy Carr, who has written a song about his experiences, he is thrilled when the scouts and guides join her to sing for him.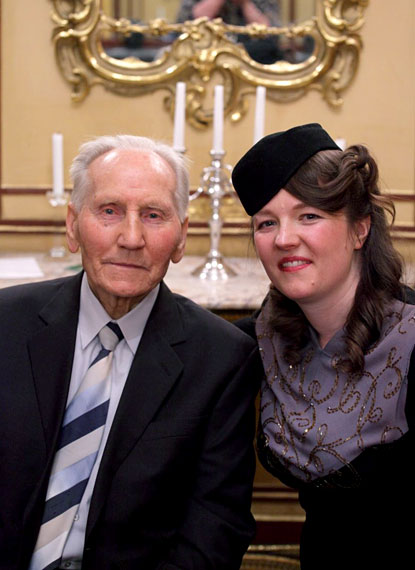 Thank you to Melinda Gareh for this message to Kazik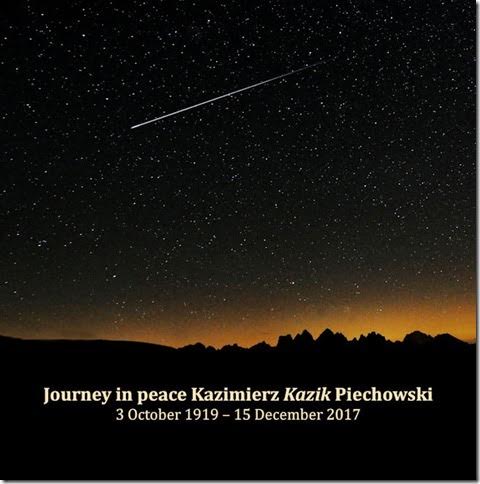 One of my last memories with Kazik this year. We sang, we laughed, we hung out as friends, colleagues and artists alike, Kazik the writer, Katy the songwriter.
Thank you so much for everything you did for me Kazik. Rest In Peace and journey in peace my dearest Kazik my best friend in Poland.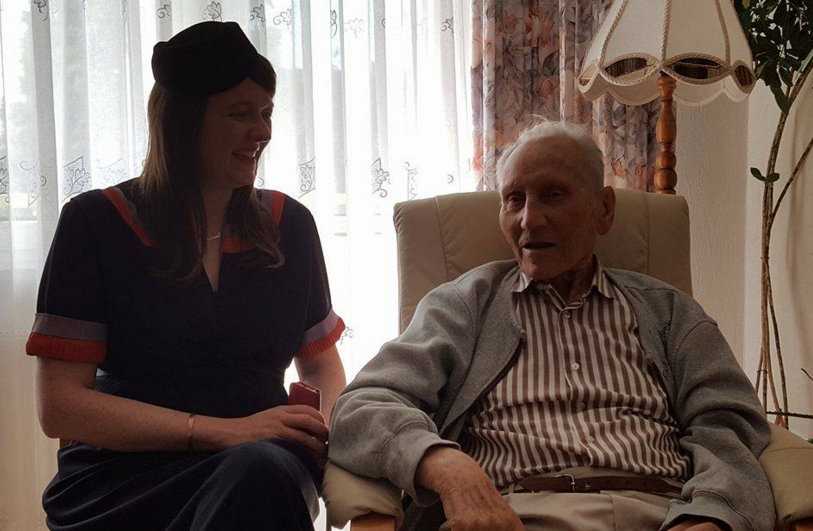 Read Kazik's obituary here http://www.telegraph.co.uk/obituaries/2017/12/19/kazimierz-piechowski-pole-escaped-auschwitz-obituary/
Benny Wajcenburg RIP
Rest In Peace to our dear beloved Polish brother and friend Benny Wajcenburg. I lit a candle for you Benny in Krakow your home town. RIP and thank you for your kindness and love of your homeland Poland. I dedicated a song to you at my concert at the Krakow Filharmonia on 11th Nov 2017. Filip issued this statement My good friend and fellow Pole Benny Wajcenburg passed away last night. Benny a native of Krakow and a survivor of The German Holocaust came to the U.K after WW2 with The 2nd Polish Corps. Prior to his stroke he returned to his Jewish Faith. I have fond memories of taking him to many of North London Shuls. Benny Wajcenburg epitomised how easy it was to both a Proud Pole and a Jew of great kindness, warmth and compassion for others. Below Photo with Filip, Benny and Katy Carr at the Embassy of the Republic of Poland in London, England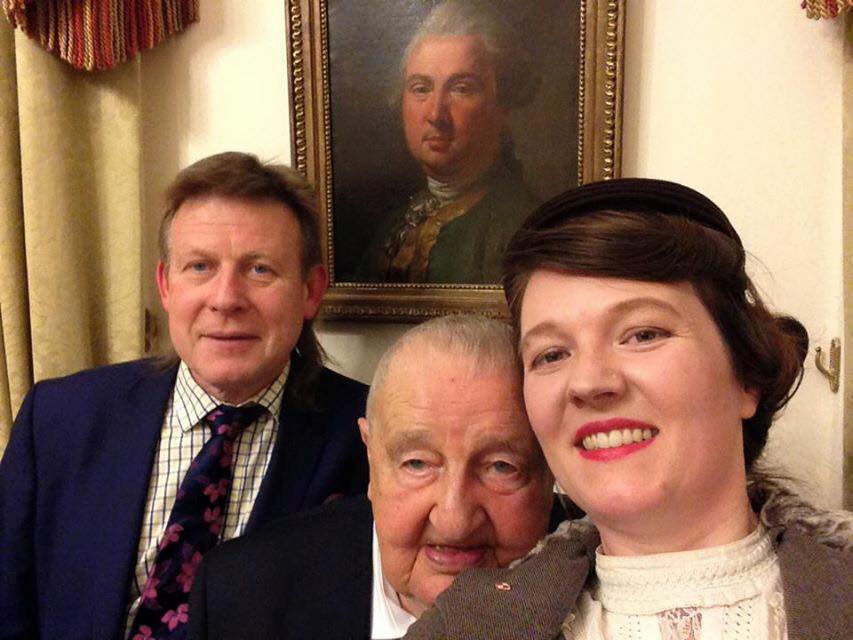 Henryk Budzinski RIP
RIP Henry Julian Budzynski Thank you for your kindness and friendship and loyalty to your Polish roots and community. You always supported my music, were there at my album launches, encouraged me to write music – this is such a tragic loss and we miss you so much RIP dear friend.  Tragically Henry passed away earlier in Nov 2017 in a truly untimely death, a true Polish patriot who will be missed by many. RIP Henry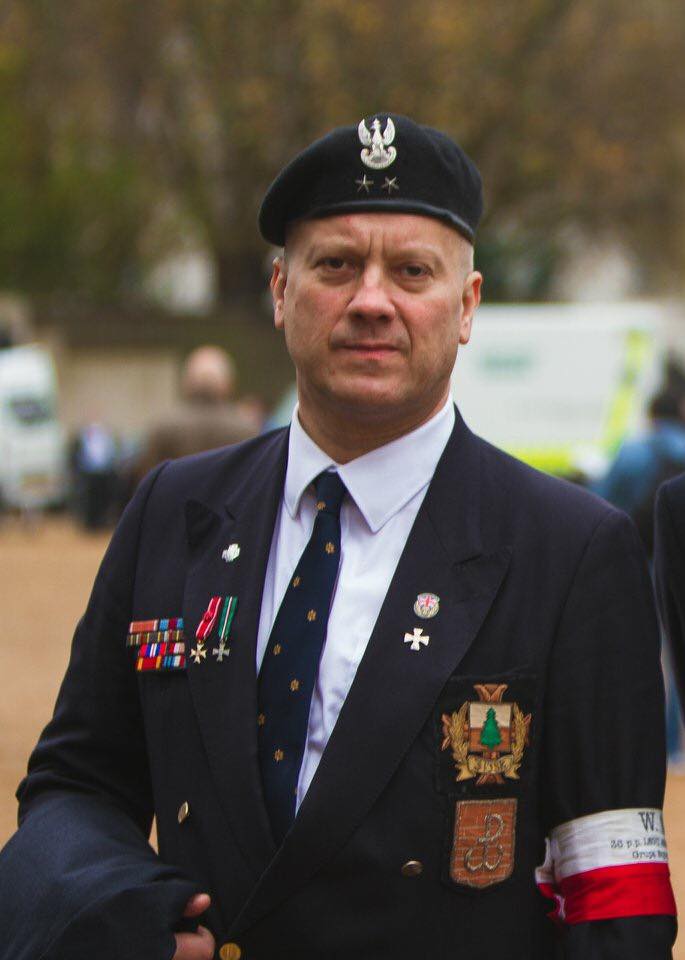 And here below are the photos with you and some of the the wonderful memories I'v had with you dearest friends 🙂 )))
Happy New Year 2018 – and see you again soon!
xxxx
With the staff and director of the Muzeum Żołnierzy Wyklęt
ych w Ostrołęce after my concert 🙂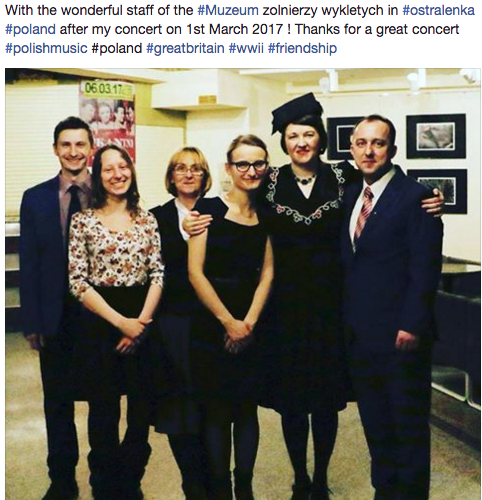 Performing with the PassionArt Orchestra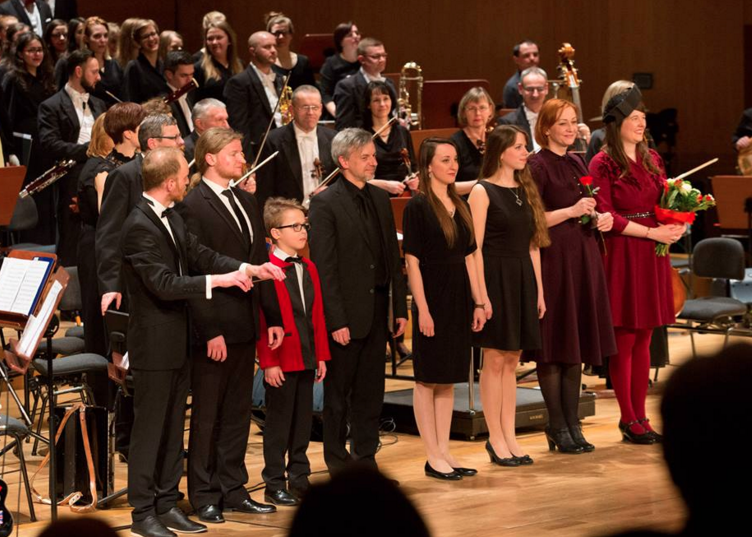 With the Polish Girl Scouts the Harcerki after a concert in poland
With the Polish Saturday School Choir from Luton in traditional Polish Krakowski folk costume at Luton Town's St Patrick's Day 🙂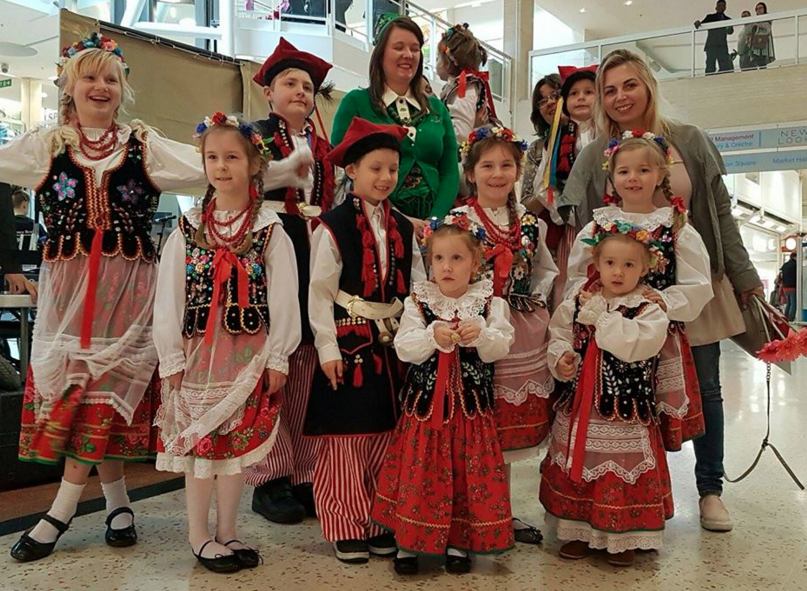 With the Chelsea Pensioners on Dame Vera Lynn's 100th Birthday 🙂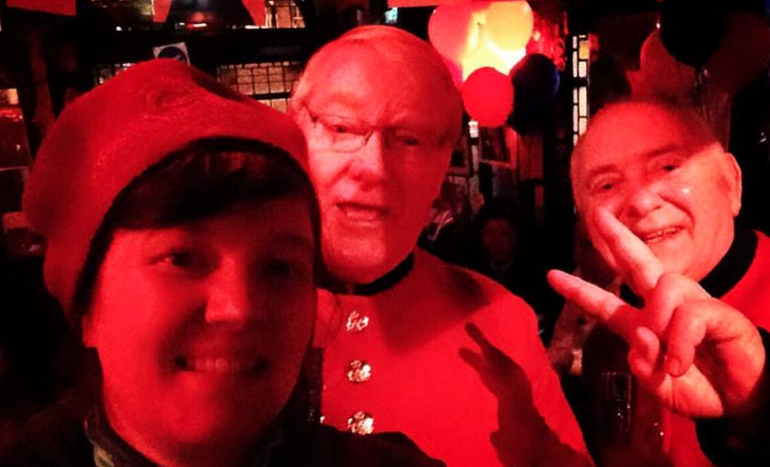 A gift from a little girl at the General Maczek School for deaf children in Bydgoszcz, Poland.
With Vivienne Westwood in Vienna, Austria.
With a young friend in Belfast, Northern Ireland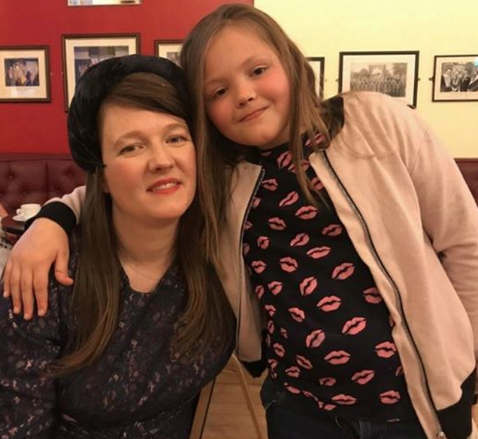 At the Orange Hall in Belfast Northern Ireland – the first time the Polish flag was raised in Belfast. Thanks to Maciek Bator and all his hard work For Your Freedom  and Ours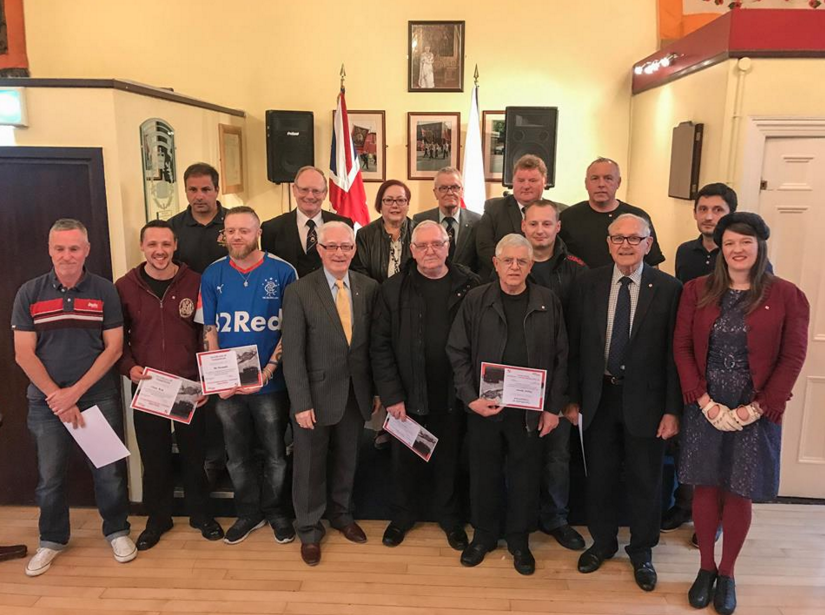 With my Polish musician friends from the Ukraine after our concert at the Night of the Museums in Warsaw.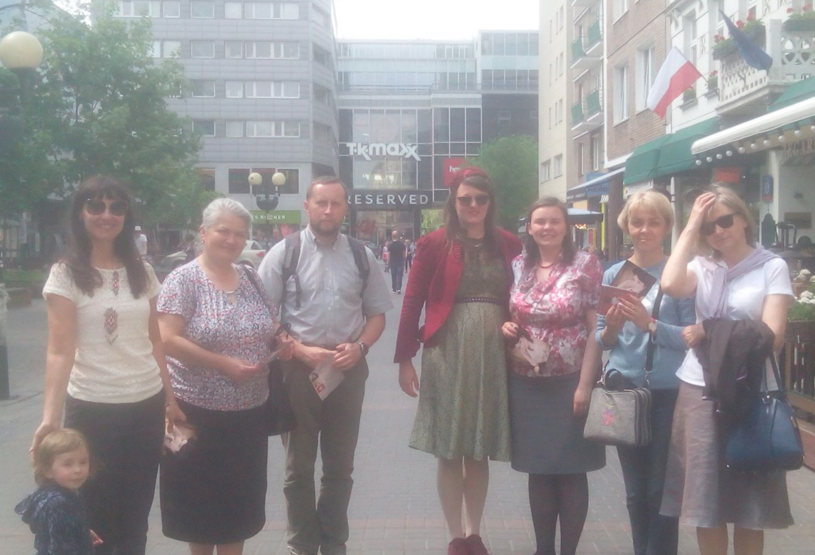 With Pan Tadeusz the Director of the Archiwum Akt Nowych – at the Ignacu Padereski Exhibition. It was an honour to tour and feel personal poseesions owned by this amazing Polish musician and composer.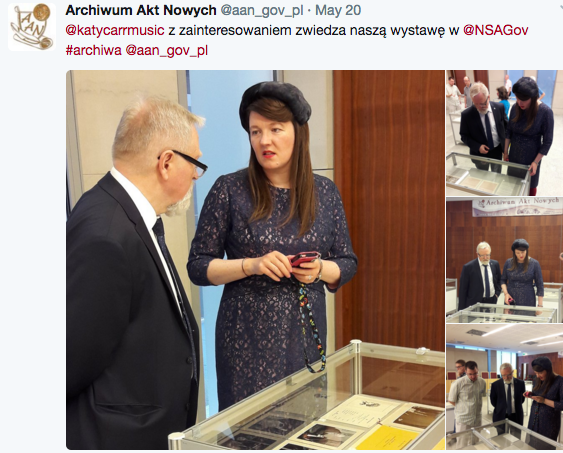 Singing Hej Sokoly – Ukranian style!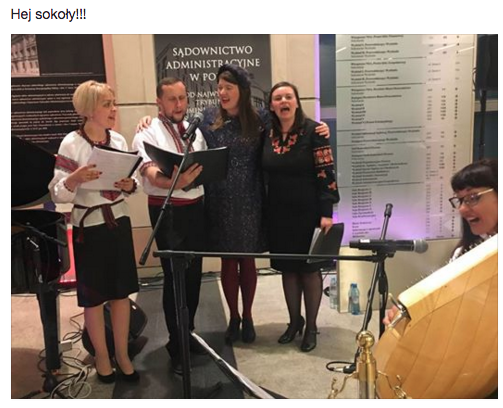 Singing with my young Polish choir friends in Warsaw !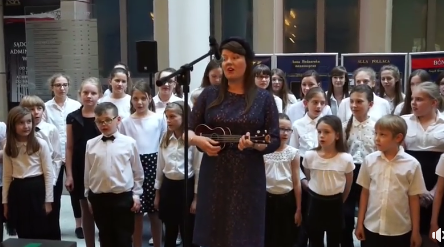 Meeting Prince William at the Shakespeare Theatre in Gdansk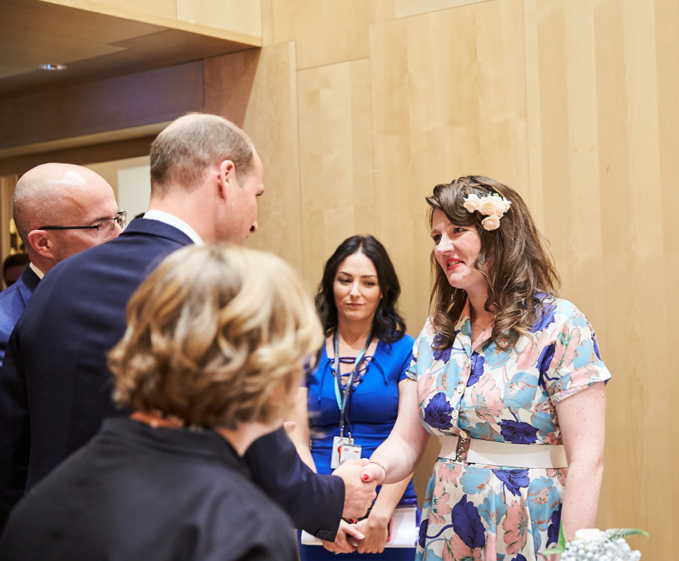 Delivering a special medal to a special friend in Polonia New York – Happy New Year Janusz and Ania Skowron 🙂 ))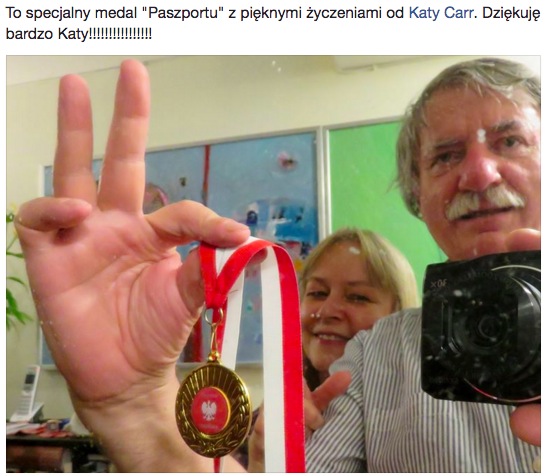 With BBC TV Presenter Kasia Madeira before meting the Duke and Duchess of Cambridge in Gdansk, Poland. Thank you for the makeup by IKa Kołolsky @mfmakeupshop for the fabulous organic 'British' makeup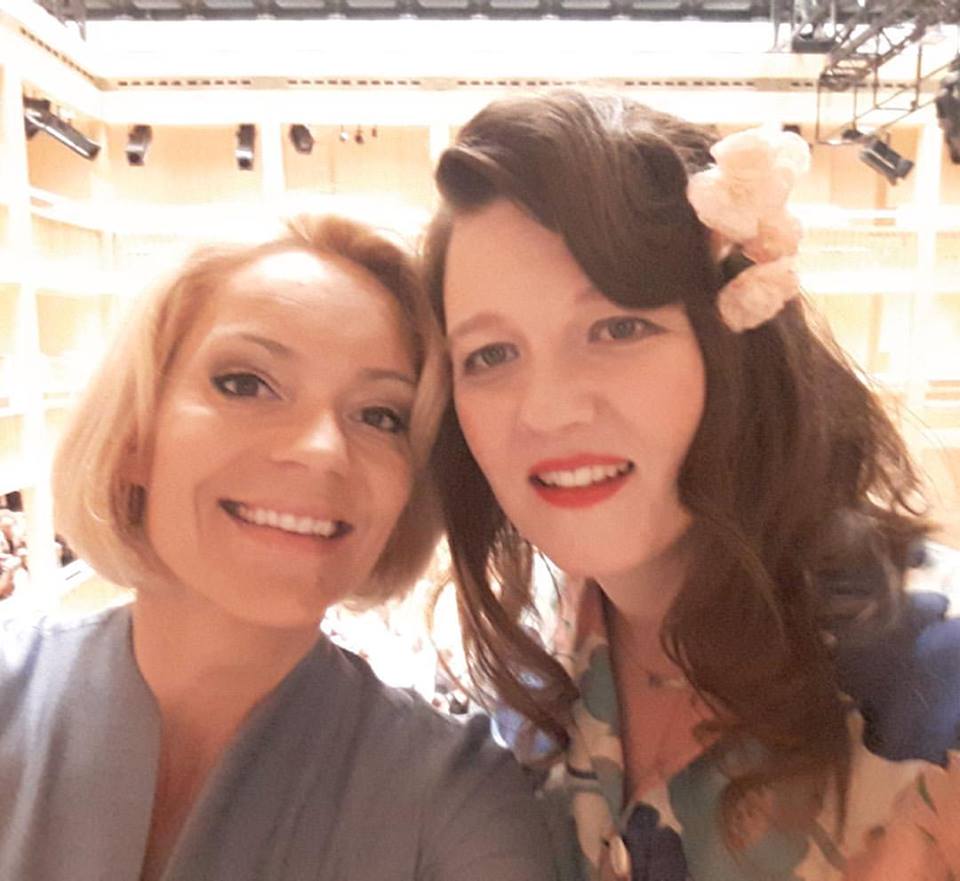 Collecting ground from the Polish Air Force Memorial at RAF Northolt with Architect Alexander Smaga for the Allied Polish WWII Resistance Memorial to be opened in May 2018 at the foot of the Wawel Castle. With veteran 300 Sqdrn Land of Mazovia reargunner Stangryciuk and Katy Carr(photo taken 2nd of September 2017)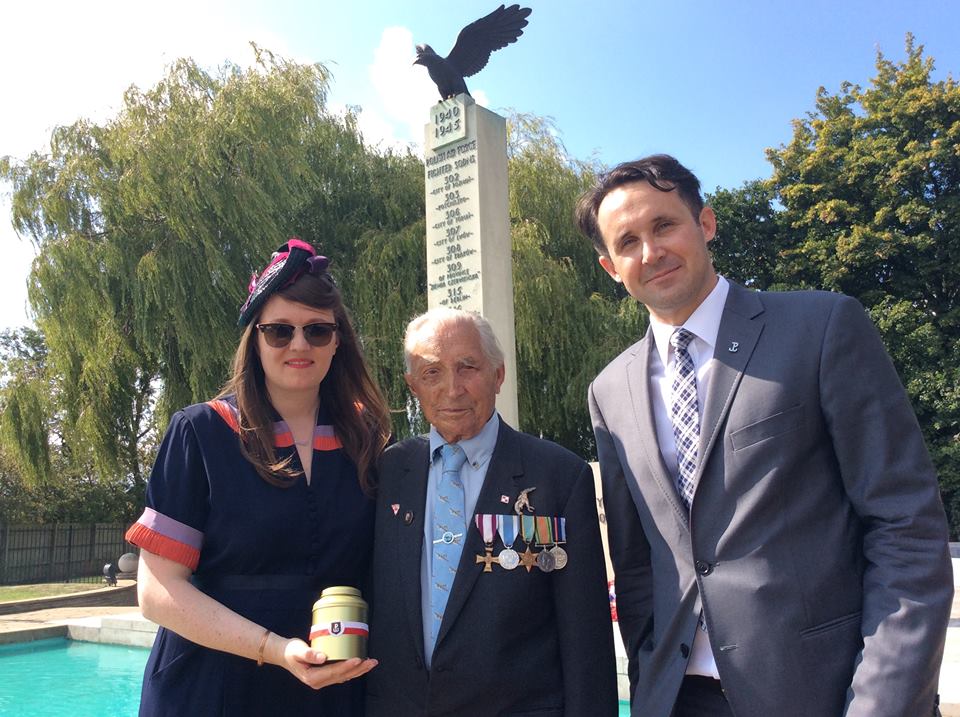 With the Air cadets in Belfast, Northern Ireland.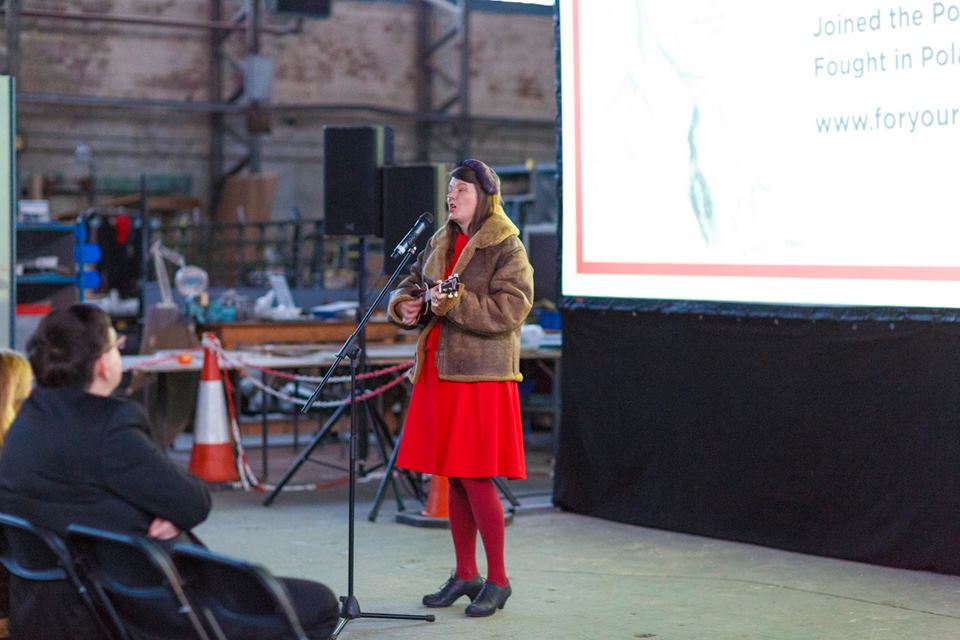 On the 303 film set outside Warsaw with a Polish pilot actor 🙂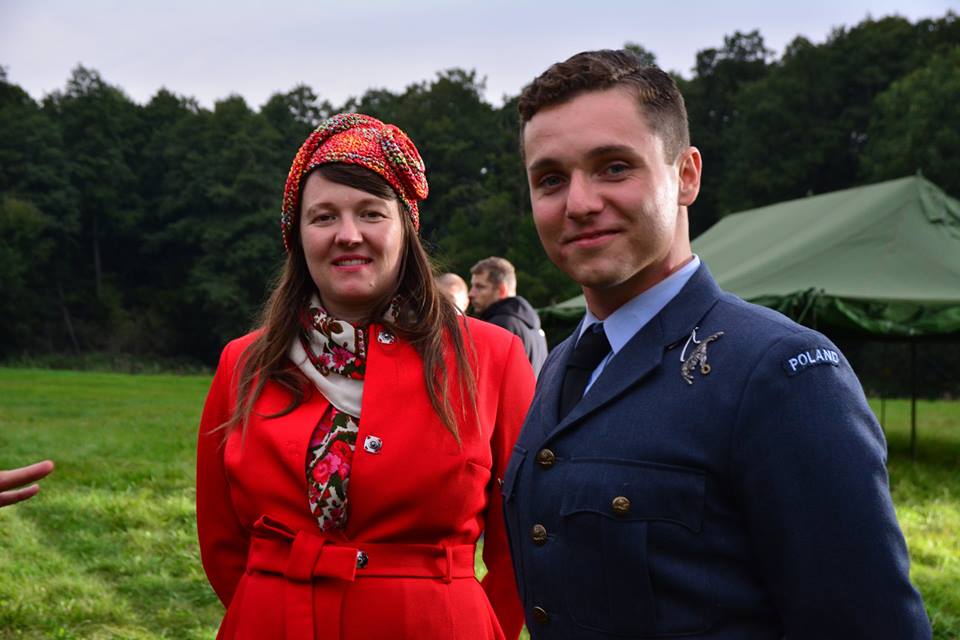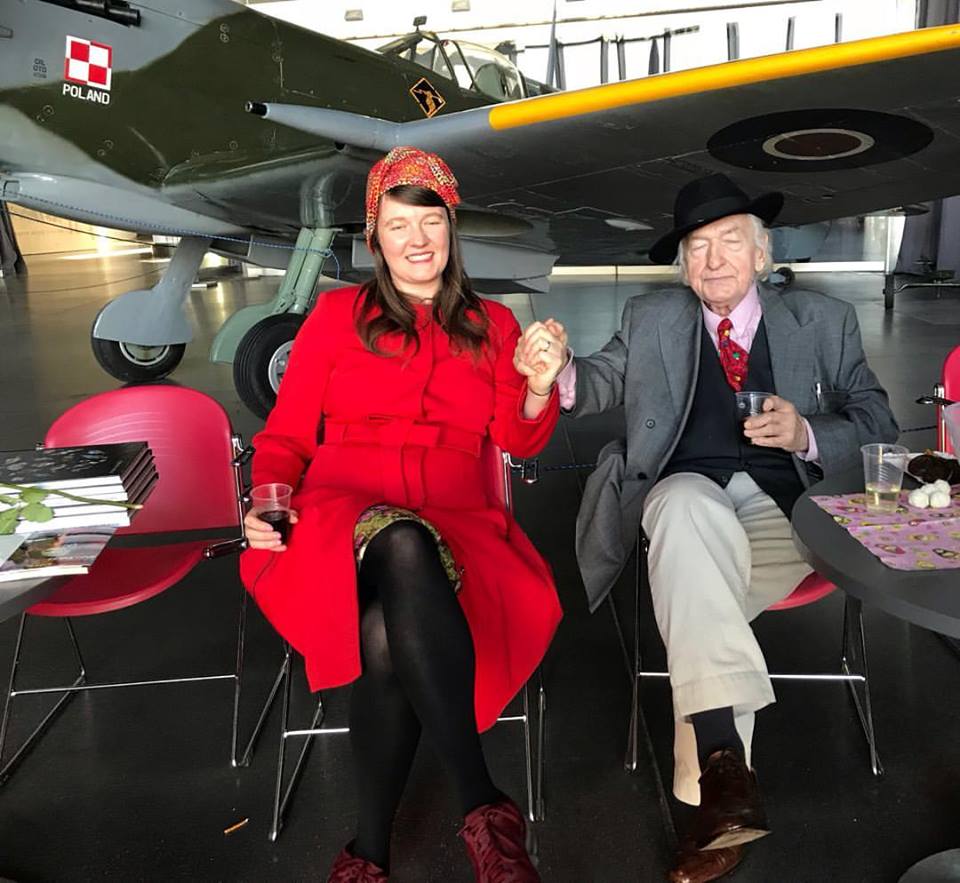 With Polish poet Eliza Siegat after my concert on Remembrance Day 11th Nov 2017 at the Krakow Filharmonia in Krakow, Poland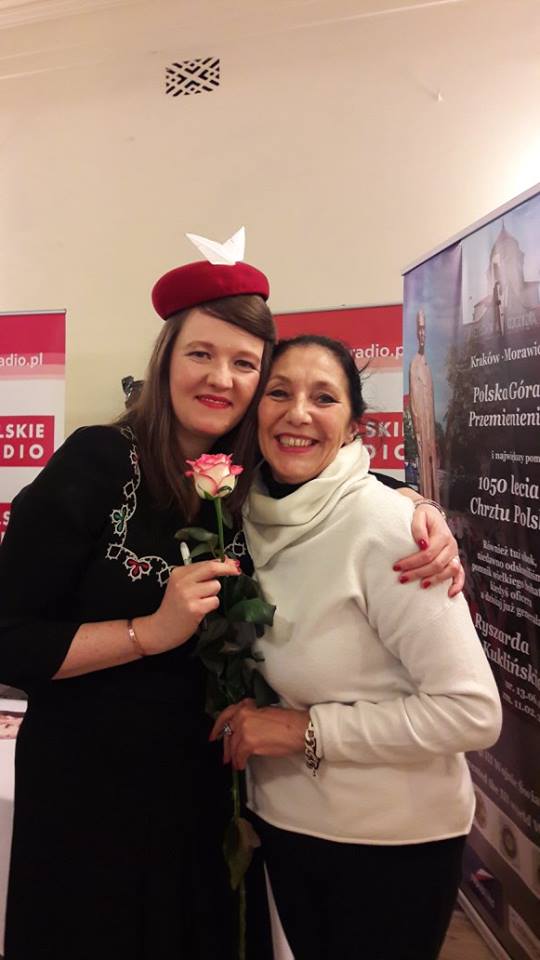 Signing Cds for fans after a concert in Poland.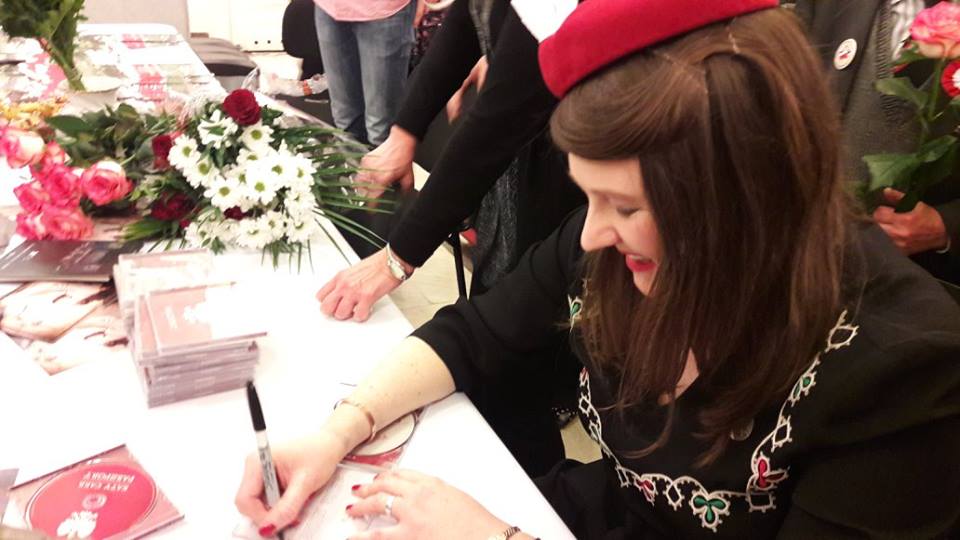 At the Krakow Philharmonic with WWII Polish Veteran Dr Janusz Kamocki – Mamut and the granddaughters of a Cichociemni soldier.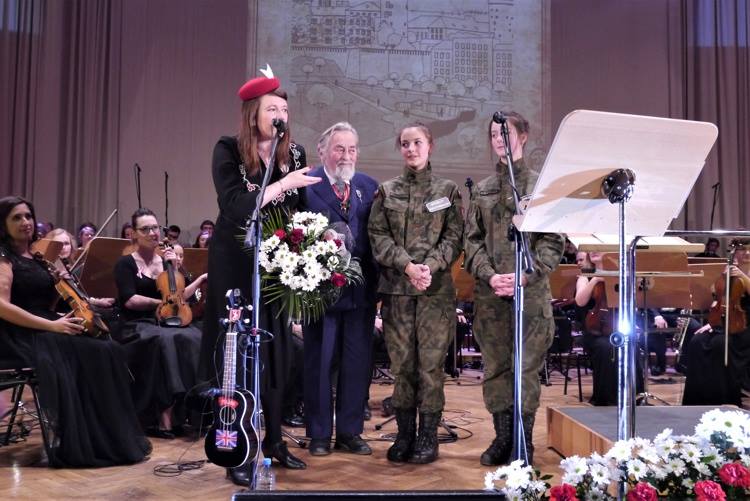 With the Polish cadets in Krakow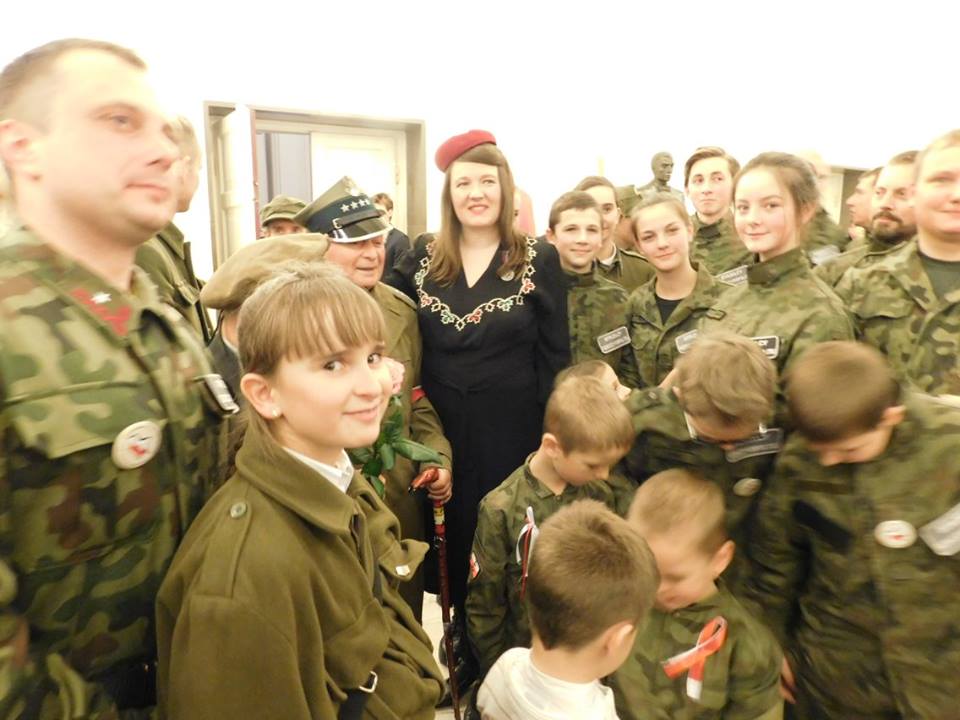 At the encore in the Warsaw with my wonderful Polish musicians.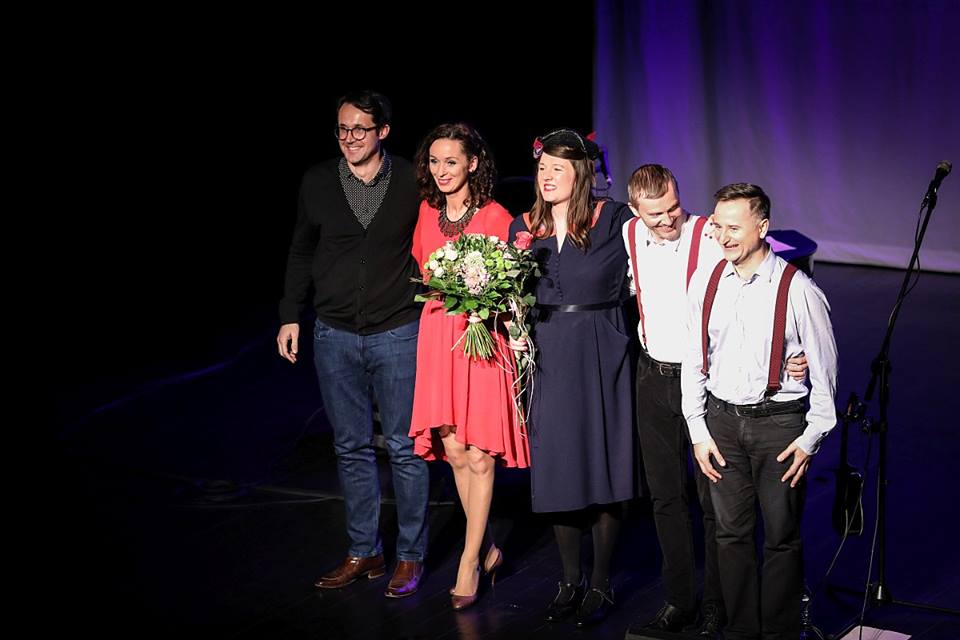 Singing 'Miłość ci wszystko wybaczy' in memory of the Polish singer  Hanka Ordonowna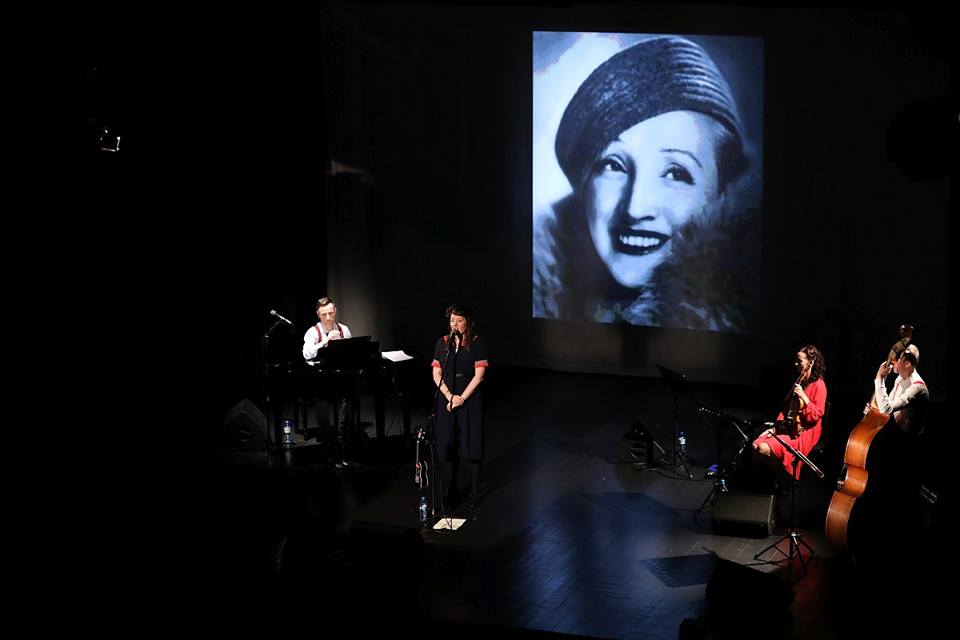 Katy Carr on TV Polonia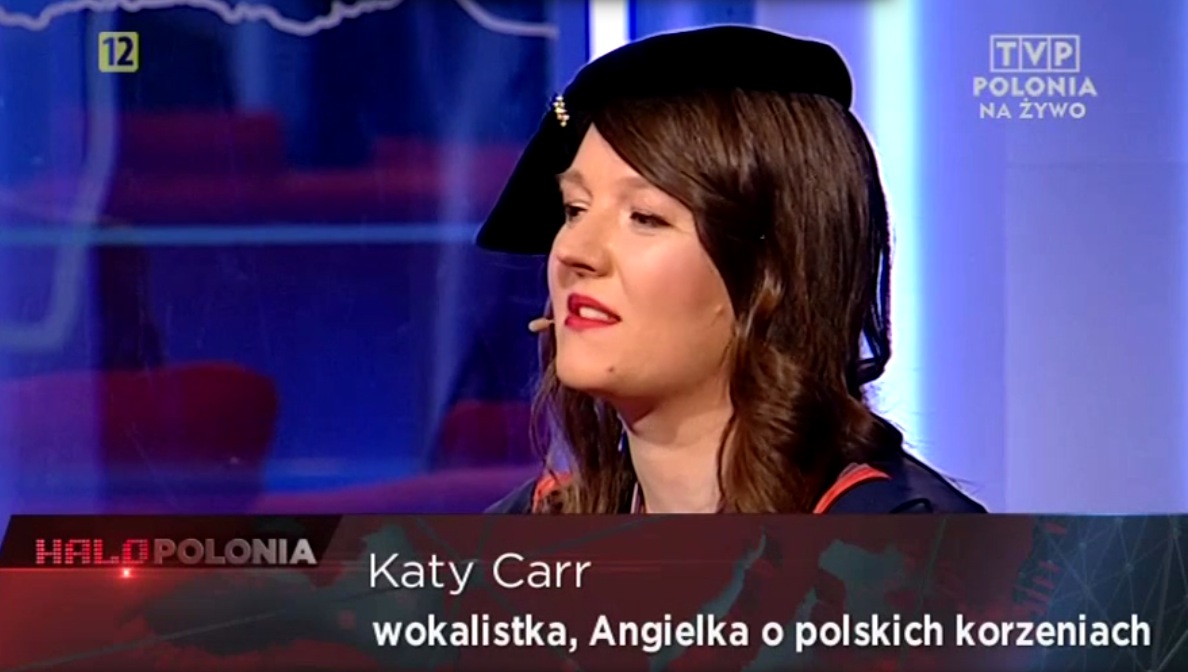 2018 will also be very special year and I look forward to sharing precious moments with you all again. 
Thanks again for all your support of my music and keep in touch and take care – see you soon!
                    Much love to you all – Katy i Pozdrawiam serdecznie xxxx 🙂
KATY IS A PROUD PATRON OF THE Pomnik AK w Krakowie – WWII Resistance Memorial in Krakow PLEASE SUPPORT US ! 🙂 ))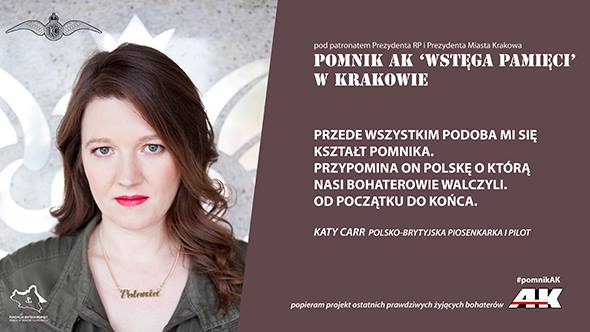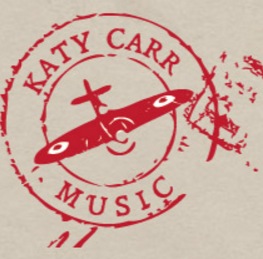 Katy Carr is an award winning British recording artist and has released 6 albums. An Ambassador of Polish history in Great Britain, her recent albums Paszport (2012), 'Polonia' (2015) are inspired by the Polish WWII experience. In 2016 Katy was awarded the Pro Patria medal for her humanitarian and musical work. 
Katy Carr jest brytyjski artysta z polskiego korzenie.An Ambasadora historii Polski w Wielkiej Brytanii, jej albumy Paszportu ( 2012 ), " Polonia " ( 2015 ) są inspirowane przez doświadczenie Polski WWII . W 2016 roku został odznaczony Katy Pro Patria medal za pracę humanitarną i muzycznej.
Katy Carr's music Quotes :
– 'Carr is a fine example of that much-maligned beast we call Authenticity…' 
– 'never less than immaculate' Sunday Times Culture Magazine
– 'Her idiosyncrasy as a musician meant she'd have to forge ahead under her own steam – even the most avowedly avant labels fight shy of butterflies they can't easily net… ' 
– 'She's a true original, standing out like the spark generated by a Swan Vesta applied to a cigarette in the Blackout.' 
Katy Carr's Awards :
2016: Nominated Best Concept Album, Polonia, Independent Music Awards
2016: Pro Patria Medal (Poland) 
2014: Honorary membership, Polish 1st Armoured Division 
2014: Best Concept Album, Paszport, Independent Music Awards 
2013: Nominated for Best Artist, Songlines Music Awards 
2013: Polish Daily Award for Culture 
2012: Nominated for National Lottery Good Causes Award
2011: Nominated for London Music Award 
Katy Carr Links below – please keep in touch!!!!