Dear Friends, 
Wishing you a very wonderful summer. July has been a very exciting month of inspiration and summer joy. I have hugely enjoyed the thrills and mysteries of both a British and Polish summer. My experiences have been simply wonderful ! 
On 18th July I was honoured and delighted to meet in person HRH The Duke of Cambridge by special invitation from Her Majesty´s Ambassador to Poland, Jonathan Knott. The Duke and Duchess of Cambridge made a special visit to Poland on their European Tour and visited The Shakespeare Theatre in Gdansk where the meeting took place. After watching a brief Shakespeare inspired theatre piece and the theatre ceiling roof open and close , the British Ambassador Jonathan Knott introduced HRH Prince William to his guests with my moment below. The conversation was inspired by aviation and flying and I had a chance to talk about the projects that I am planning for next year in 2018. I look forward to keeping HRH informed more in the proceeding months. I will reveal more soon so keep tuned! I wanted to say a big thanks to makeup artist IKa Kołolsky @mfmakeupshop for the fabulous organic 'British' makeup, Magda Ossowska at Magnus Film for all your hard work and London Dreamtime for the fabulous dress 🙂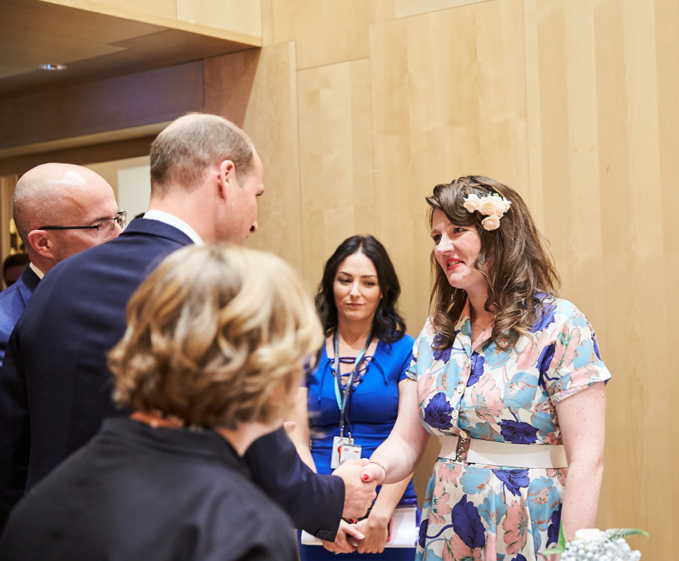 Foto by kind permission by the Shakespeare Theatre in Gdansk, Poland. 
Katy Carr was introduced to the Duke and Duchess of Cambridge at the Gdansk Shakespeare Theatre July 2017.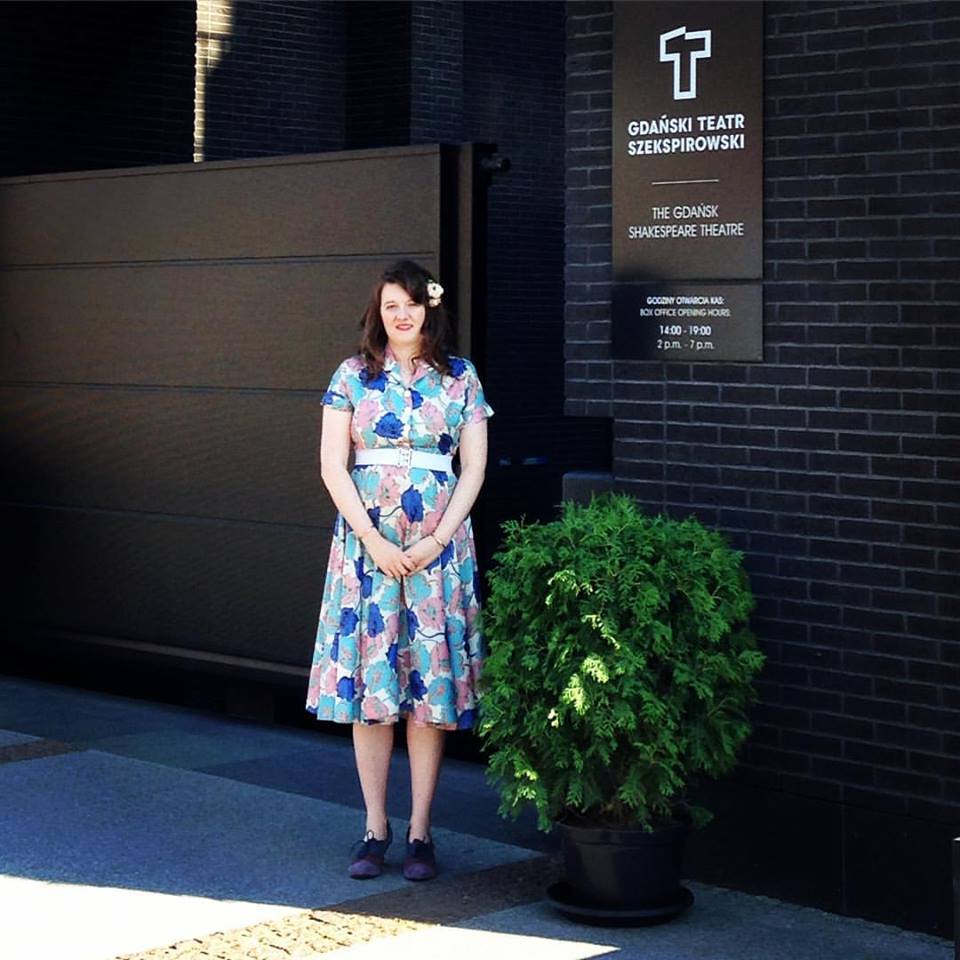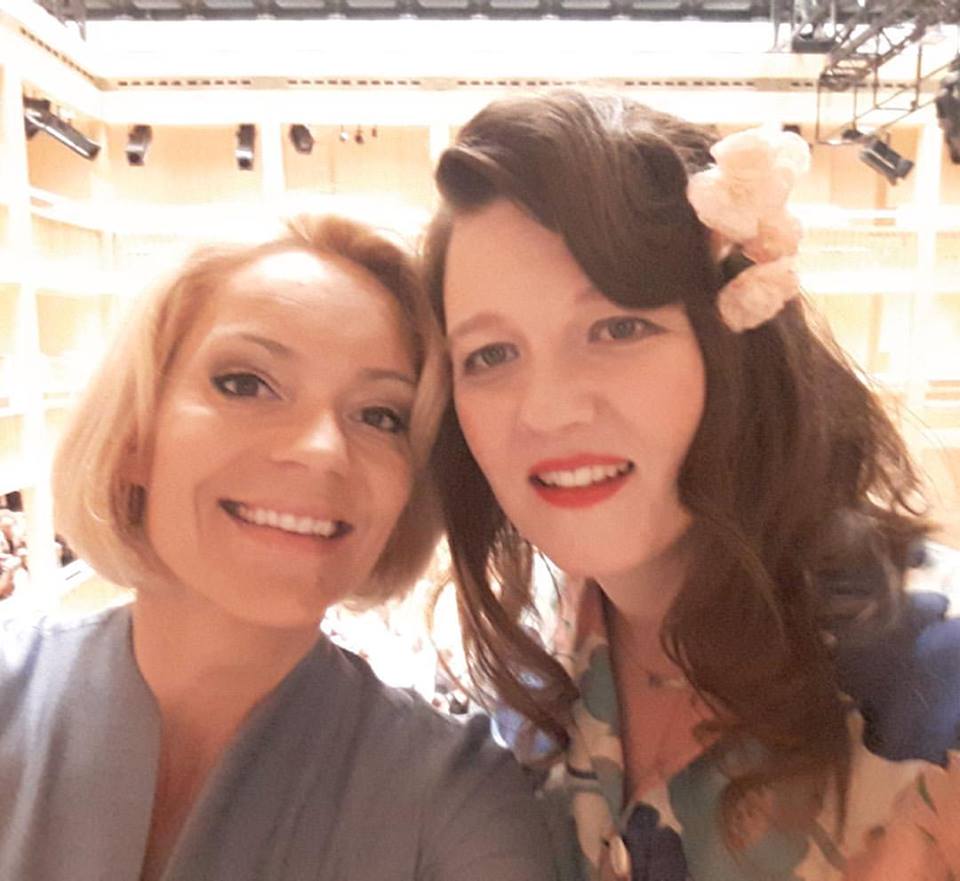 The Duke of Cambridge hails Poland's 'fortitude and bravery' with the Duchess by his side – picture BBC News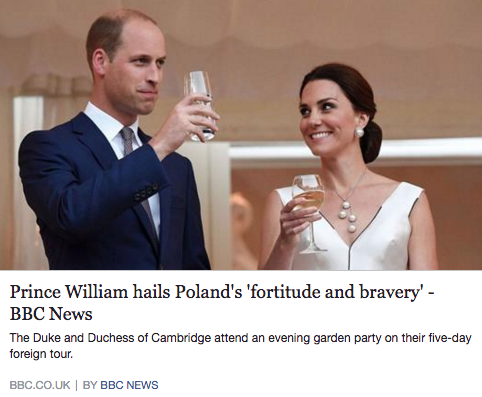 SPECIAL THANK YOUS THIS MONTH !  
I would like to personally congratulate and thank the Architect Alexander Smaga and his team at Popieram AK: Fundacja Wstęgi Pamięci : The Ribbon of Memory Foundation and all those who are supporting the realisation of the Polish Resistance Memorial in Krakow, Poland. The Kraków Conservation Department has given the green light to the Ribbon of Memory Resistance Memorial which will be built at the foot of the Wawel Castle in Krakow and unveiled this year in 2017! This is wonderful news ! If you wish to pledge your support and have the chance to have your name or a loved one's name inscribed at the foot of the Wawel Castle please email:info@akmemorial.pl  or tel. 0048 570 250 735 for more information 🙂
Below, one of the most supportive minds behind the project Polish Home Army Veteran Dr Janusz Kamocki – (WWII pseudonym "Mamut") – A BIG THANK YOU TO Mamut who is our beloved friend  – for more info click here – https://pl.wikipedia/Janusz_Kamocki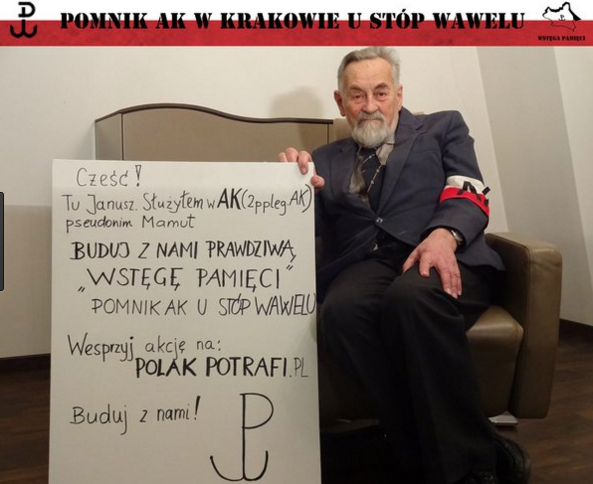 INFO ALERT !
Architext Alexander Smaga gives a special presentation at 16:00 about the Polish Resistance Memorial in Krakow, Poland at the POSK, Sala Malinowa,  238-246 King St, London W6 0RF  in Hammersmith on the 1st August 2017 by special invite from Polish WWII Veteran Marzenna Schejbal…. and you never know who mght turn up to sing a tune or two 😉 
So join us on the 1st August 2017 – the 73rd anniversary of the Warsaw Uprising and pledge your support!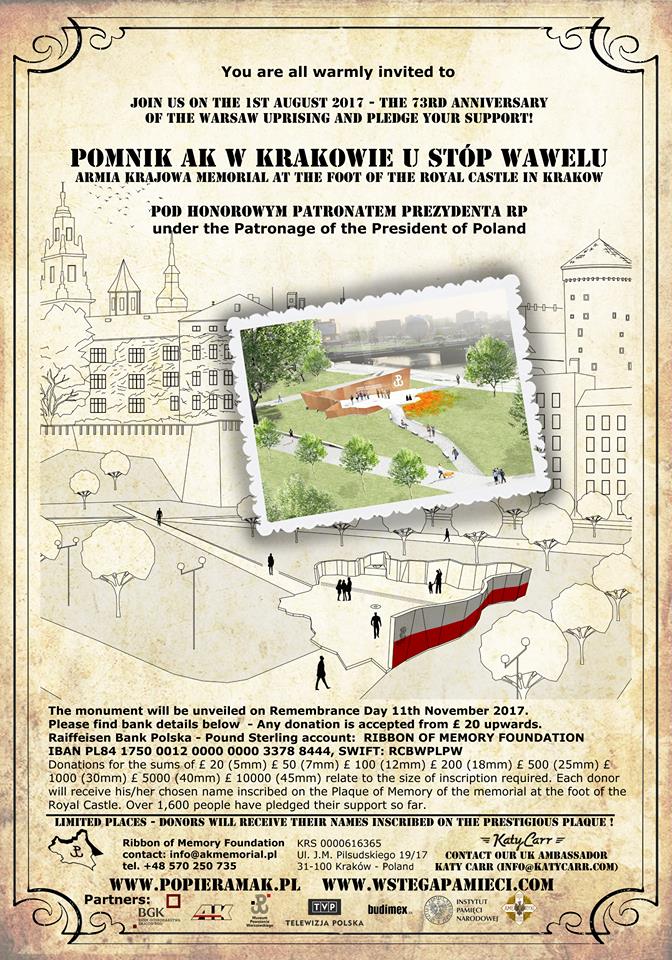 Have a wonderful summer  and see you soon !