Katy Carr's Jan/Feb 2015 Newsletter
Dear Lovely Friends, 
I wanted to firstly wish you all a HAPPY NEW YEAR!!! and may all your dreams come true and may you have many magical moments. I think it's going to be an amazing year !!! 🙂 I know that I am particularly excited because I will be releasing my 5th album later this year entitled 'Polonia.' More news on Polonia to follow but I owe a MASSIVE thankyou to all the wonderful musicians and my creative team who have been involved in the project so far. I absolutely LOVE what you have all done and I know that I am going to be very proud of this new album xxx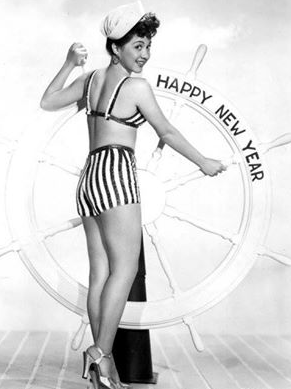 I am very proud to announce that on December 16th 2014 in Warsaw, Poland  I was awarded honorary membership of The Polish 1st Armoured Division (Polish 1 Dywizja Pancerna), the Allied military unit during World War II. Created in February 1942 at Duns in Scotland, it was commanded by General Stanisław Maczek and at its peak numbered approximately 16,000 soldiers. Below is my member badge and I AM SO VERY PROUD to share a picture of it with you. I look forward to sharing with you a song that I have written about the great General Maczek as well as sharing with you about the plans to erect a long awaited memorial to General Maczek in Edinburgh, Scotland. 
Here is a video clip where I am singing at the launch of a campaign for a memorial to General Maczek hosted and initiated by the late Peter Fraser, Baron Fraser of Carmyllie at the New Club in Edinburgh Link here 🙂  Katy Carr sings at the launch of the Memorial for General Maczek
Please note that in 2014 one of Poland's highest honours was awarded to the family of a late Angus peer. The Knight's Cross of The Order of Merit of the Republic of Poland was given in recognition of Lord Fraser of Carmyllie's outstanding services to the Polish community in Scotland. His efforts in commemorating General Stanislaw Maczek and the Polish 1st Armoured Division during the Second World War were particularly admired – read full article here :  http://www.thecourier.co.uk/news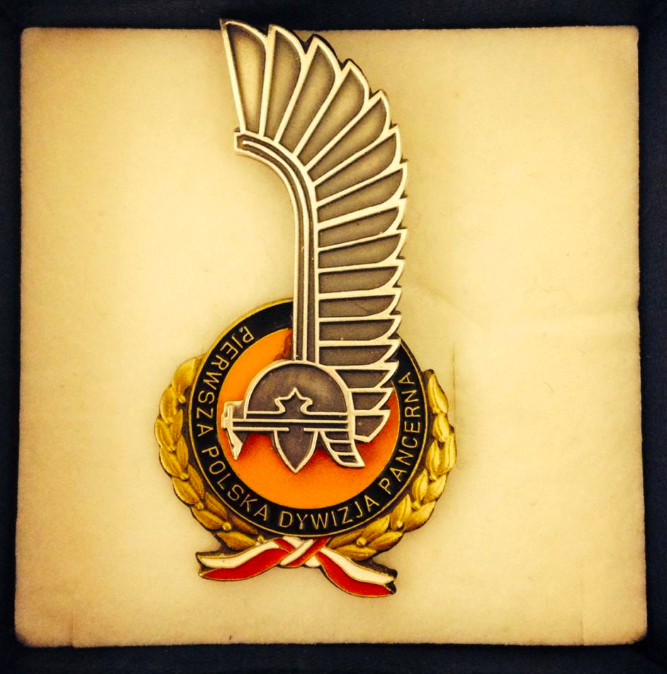 Big thanks to the people who have organised some key events for me on the past month 🙂
> Joanna Rozwoda and the Warsaw Rising Museum for an incredible event in memorial of the life of the late
Major Alojzy Józekowskiajor Alojzy Józekowski
of the
Cichociemni
  the elite special-operations paratroops of the Polish Army in exile, created in Great Britain during World War II to operate in occupied Poland. 
> TV Polonia for a feature on Kazimierz Piechowski with regards the 70th Anniversary of Liberation of Auschwitz, Holocaust Memorial Day on 27th January 2015 about being a Polish Boy Scout, the reason why he was imprisoned in Auschwitz by the Germans in WWII and about his time after his escape in the Polish Partisans and Polish Home Army. Katy Carr's song 'Kommander's Car' about his remarkable escape is played during this TV clip.
> Polish Radio Trójka – Program 3 Polskiego Radia who featured an interview with Kazik about his escape from Auschwitz concentration camp in 1942. Kazik requested that Polish Radio play my song
'Kommander's Car'
to listeners at 28min20 seconds into his in depth interview about his daring and dramatical escape making him probable the eldest DJ on Polish Radio! 
> 
Please have a look at this lovely video of my concert for the Polish WWII Veterans and community uploaded by Polonia Nottingham at their Polish Heritage event 'Our History, Our Story' Polish Heritage in the East Midlands
Nottingham Central Library hosted the exhibition which charted the memories of Polish migrants who settled in the East Midlands after the Second World War. 
The project was organised by Signpost to Polish success and included memorabilia, costumes and interviews with members of the Polish community who have been playing an important role in the Nottingham community since 1939. Video clip here at this link 🙂 
http://www.mynottz.com/polish.html
> 
Loch Camelot and Ośrodek Kultury Biblioteka Polskiej Piosenki for hosting a wonderful carol concert in Mały Rynek, Kraków.  Here we are singing the Polish carol Wśród Nocnej Ciszy – follow this link 
https://www.youtube.com/watch?v=6-UV9tSO_QM
> Ben Wajcenberg – a Polish survivor of the Holocaust who fought in the Polish 2 Corps for sharing his Polish songs with me. Ben has a great voice and huge knowledge of Polish and Yiddish songs I look forward to singing more with him in the New Year
.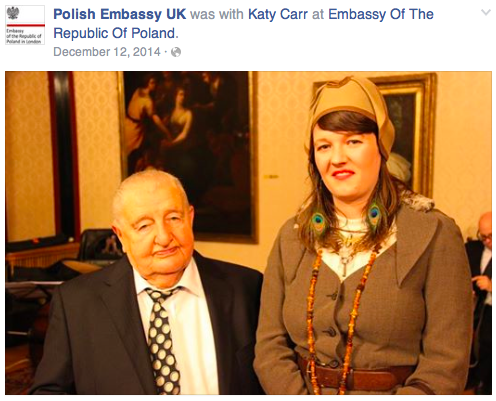 > Thank you Helen McCookerybook and Johny Brown for a fabulous show at Our Radio and Mencap and for 
Helen's blog which I have copied below 🙂
It was cold, windy, sleety and miserable. I struggled along Old Street after work with my guitar after work. Why? Katy Carr, my talented songwriter friend who has been spending a lot of time in Poland lately, asked me along to the debut day of Our Radio, a radio station set up by Johny Brown (of The Band of Holy Joy) for the people he works with at Mencap.
They operate out of a basement not far from Old Street station, and by the time we got there they had been broadcasting for four hours already. It was hot, stuffy, but there was an amazing atmosphere. Everyone was busy; there was an octagonal table sprouting a garden of microphones in the middle, around which sat our three hosts, Joseph, Christian and Ritchie.
Ritchie told us about the rap he's written and the performances that he has done and Joseph told us about his love of film music. We had a quick sing of Be Bop-a-lula, we prepared some questions, and then we were ready to roll.
The guys asked Katy and myself how long we'd been writing songs for, where our ideas came from and how we learned to play. We asked them about the music they liked (and at the end I was delighted to hear that Christian had felt inspired to try to write songs himself after our show). Our hosts were relaxed, honest and funny and Johny stood in the background to offer encouragement. I sang my song London and Katy did a beautiful version of her a cappella song Ramble My Rose.
I can't imagine a better way to spend a January afternoon: there was such a warm-hearted atmosphere and at the very end, someone excitedly came downstairs to say that Gloria Gaynor had tweeted the show after discovering that they'd played I Will Survive.
This show is such a fabulous idea, I wish them all the luck in the world. It was also extremely nice to catch up with my two long time friends. Life takes us on all sorts of journeys to all sorts of places and through all sorts of experiences. It's fascinating to have the opportunity to catch up, and both Katy and Johny will be making appearances at Club Artyfartle this year. Oh yes they will!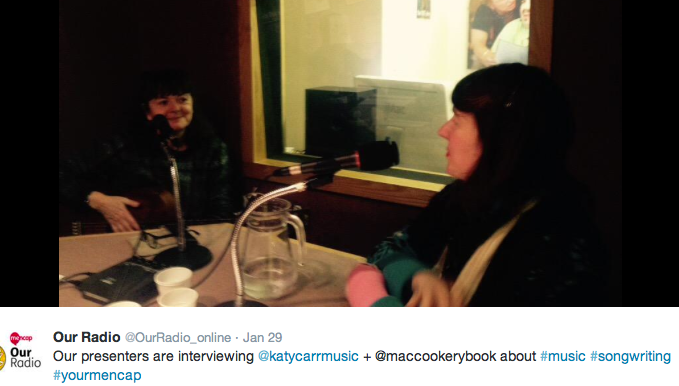 > A MASSIVE Thank you to the 12 Bar Club which ceased to exist in Central London after 16th Jan 2015. This was another tragic loss for London's musical community
. The 12 Bar will always be in my heart – it's where I started to perform my music special thanks to Andy who is one of the best live programmers in London Town and for always being so supportive of my music.
> All at Wejmutka.pl
and Olimpia for an amazing Christmas treat in the Białowieża Forest which is one of the last and largest remaining parts of the immense primeval forest that once stretched across the European Plain. The forest is home to 800 European bison, Europe's heaviest land animal and has been designated a UNESCO World Heritage Site 🙂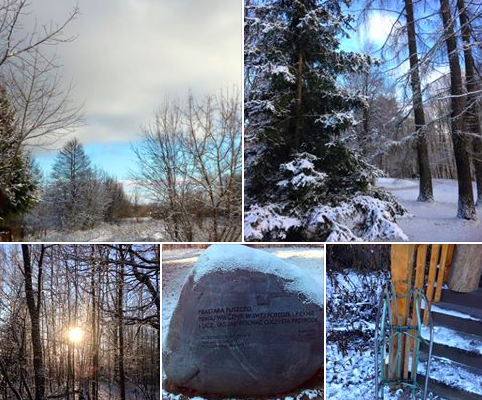 > My Gorale Polish highlander friends in Ochotnica Górna for an amazing night of Polish song in commemoration of those Polish people who helped save the USA pilot Spencer Felt and his crew afer their Liberator plane crashed on the mountain in this local area in 1944 🙂 more info here http://skansen-studzionki.pl/?p=573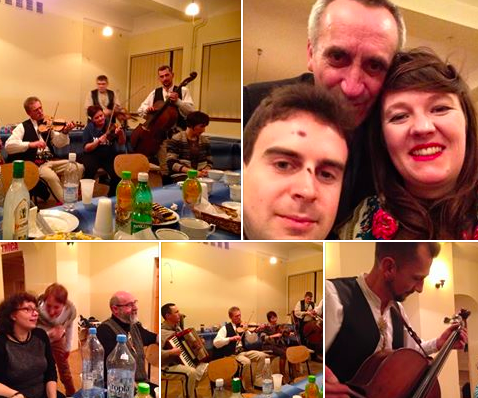 Thanks again for all your support of my music and keep in touch and take care
Much love to you all – Katy i Pozdrawiam serdecznie xxxx 🙂
Katy Carr's music Quotes :
– 'Carr is a fine example of that much-maligned beast we call Authenticity…' 
– 'never less than immaculate' Sunday Times Culture Magazine
– 'Her idiosyncrasy as a musician meant she'd have to forge ahead under her own steam – even the most avowedly avant labels fight shy of butterflies they can't easily net… ' 
– 'She's a true original, standing out like the spark generated by a Swan Vesta applied to a cigarette in the Blackout.' 
Katy Carr's Awards :
Katy Carr was nominated for the London Music Award 2012 alongside Kate Bush, PJ Harvey, Arctic Monkeys, The Good, the Bad & the Queen, Metromony, Ed Sheeran, Jim Jones Review, The Unthanks and Laura Marling.
~
Katy Carr Links below – please keep in touch!!!!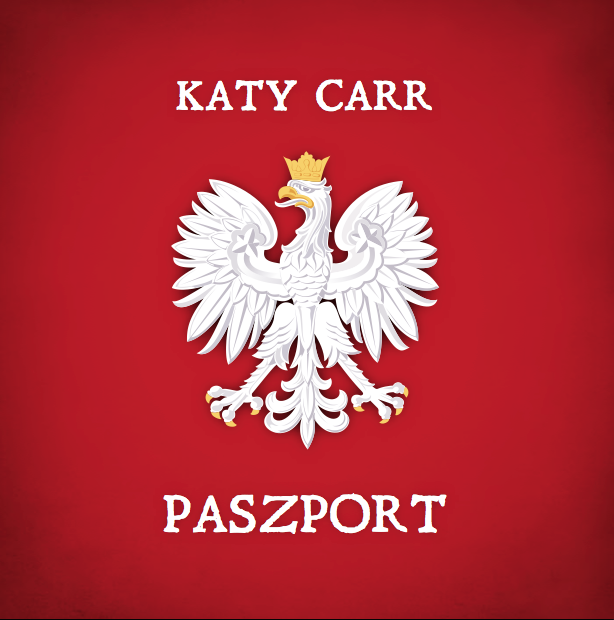 ~
I