Hello friends 🙂
September has been a wonderful month of concerts and performances giving Katy Carr and the Aviators opportunities to meet people from all around the planet! Highlight events are listed below but I also wish to thank Czworka Polish Radio 4 for a lovely interview – listen to interview here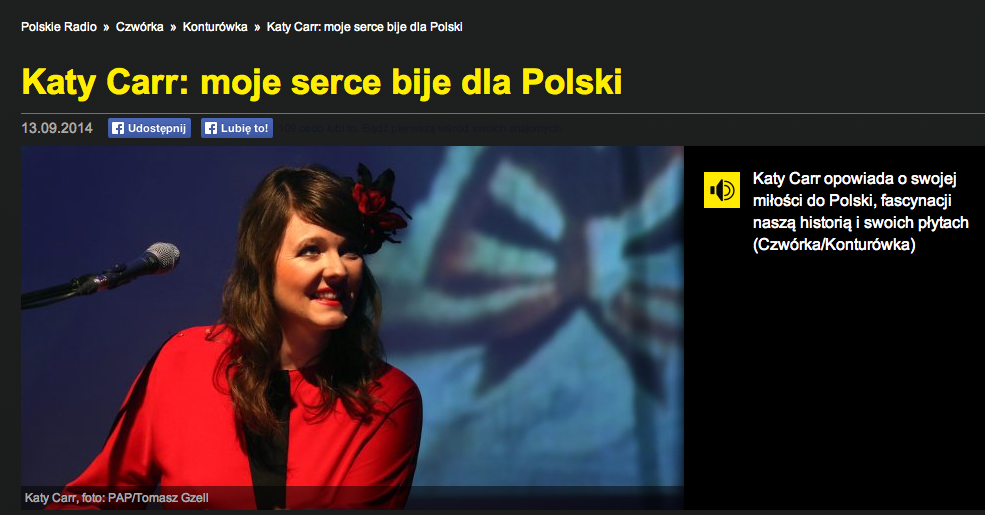 and Dziennik Polski for publishing my recent article please visit the links below for more info – article is in Polish – I can send the English version on request 🙂 My recent article for Dziennik Polski Part 1: http://www.dziennikpolski.co.uk/artykuly/2014/09/09/moja-droga-cz-i/ My recent article for Dziennik Polski Part 2 : http://www.dziennikpolski.co.uk/artykuly/2014/09/17/moja-droga-cz-ii/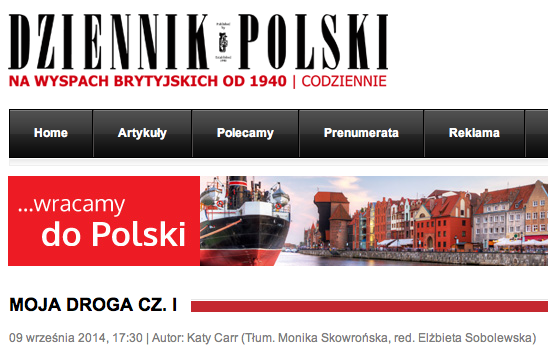 Highlight events this September included The IV Congres of Polish Communities in Exile – IV Kongres Polskich Towarzystw Naukowych na Obczyźnie in cooperation with PAU – Polska Akademia Umiejętności where we performed to those Polish people who had been kidnapped from Poland during and after WWII, for slave labour in Stalin's Soviet Union including Siberia and various other destinations. It was very moving to hear the horrors of what the Polish veterans had experienced and especially because 2014 marks the 75th Anniversary of the beginning of the WWII where both Germany [1/09/1939] and the Soviet Union[17/09/1939] not only brutally attacked Poland but divided Poland into a German and Soviet zone as per the Molotov–Ribbentrop Pact.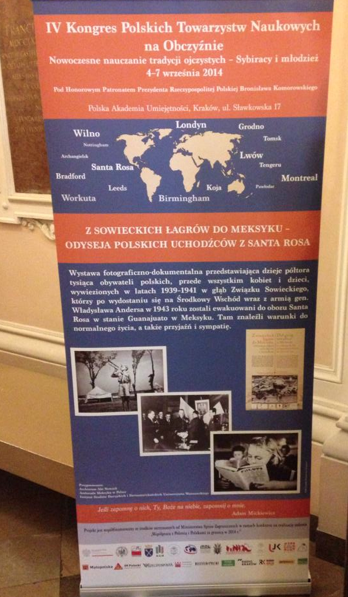 Not many people in the West know of the Soviet Invasion of Poland on 17th Sept 1939 as it has not been widely documented in our history books but this was an integral theme of this conference and explained the suffering that many of the survivors had witnessed and experienced throughout Stalin's Slave Trade of WWII and beyond. It was also moving to meet the younger generations of the survivors and now I have made new friends not only in Poland but in Mexico, North America, Canada, Argentina, Brazil, South Africa, New Zealand, Australia, Kazakhstan, Great Britain, India, Norway, Finland, Sweden, Germany, France and I hope to travel across Polonia in 2015 to meet you all again ! – Link to event here 🙂 http://www.kptnno.krakow.pl/images/koncert_Katy_Carr.pdf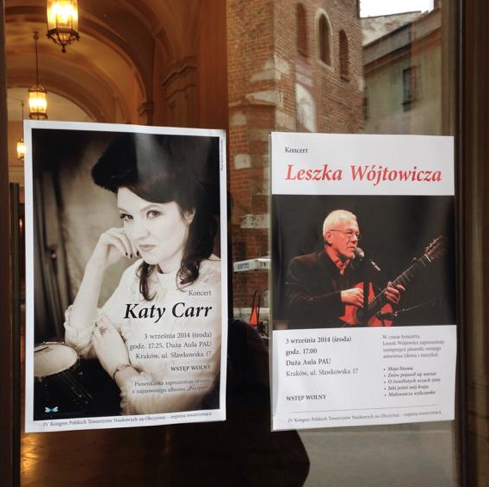 I also had the great honour to support Leszek Wojtowicz who is a renowned Polish poet and songwriter and I love his songs – more info here www.wojtowicz.net.pl 
I was also very excited to give a talk at the IV Kongres Polskich Towarzystw Naukowych na Obczyźnie Akademia Umiejętności Kraków at 1130am at the Duza Aula on ul Slawkowska 17, on the outreach work we have done with British school children throughout our Heart Poland – Building Bridges schools project in Enfield view video here  https://www.youtube.com/watch?v=KrFWtYbllhs 
Katy Carr and the Aviators were also very excited to play at Enfield Town Festival with Paul Tkachenko on 14th Sept and at the Fundacja Pomocy Wzajemnej Barka 's 25th Anniversary in Poznan, Poland. The concert took place at 8pm at the Poznańska Ogólnokształcąca Szkoła Muzyczna I st. nr 1, im. Henryka Wieniawskiego ul. Solna 12, 61-736 Poznań. A big thanks to Bradford Literature Festival at The Theatre in the Mill in cooperation with the University of Bradford and Arts Council England on 27th Sept address more on the event here – http://www.bradford.ac.uk/theatre/whats-on/lyrical-mehfil/ It was fascinating to play Polish WWII inspired songs to a multicultural audience. I have been invited back to Bradford to learn to sing in Urdu in return members of the Asian community will sing in Polish- how exciting the cooperation will be!
Below I am with my new friends Mehjabeen Ghazal Ansari who is a notable Urdu poet, widely published in her mother tongue and recites her poetry in traditional melodious tarannum style. She is founder of the Yorkshire Adabee Forum, which promotes literature in the Urdu language and Poet Samia Naz – A big thanks to the organisers of this year's festival and i hope to return to see you all again soon ! 🙂 )))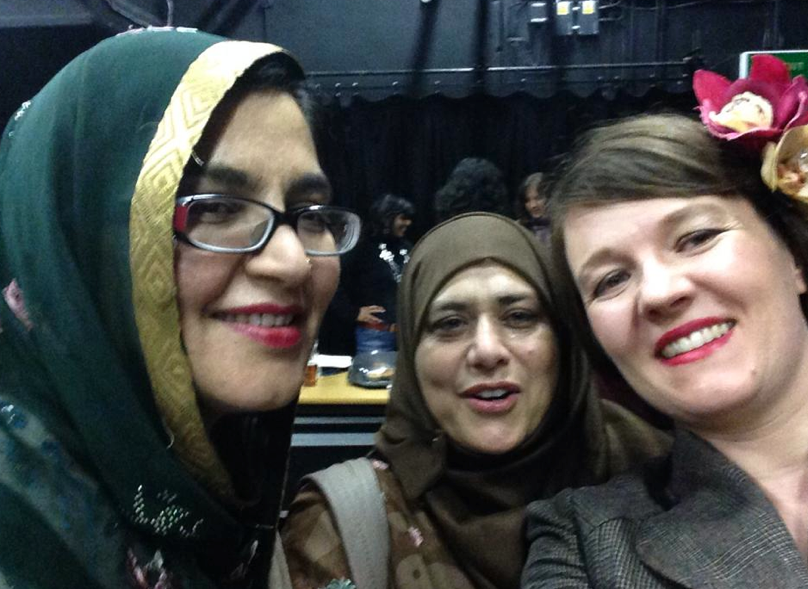 I also wanted to say a MASSIVE thank you to Basia Zarzycka for creating a lovely hat for me to wear in Warsaw, Poland – See pictures below on 25th Sept 2014 at the Exhibition 'Londyn – Stolica Polski. Emigracja polska 1940-1990' at the  Biblioteka Uniwersytecka w Warszawie hosted by Muzeum Historii Polski – below is an article from the event written by Sabina Treffler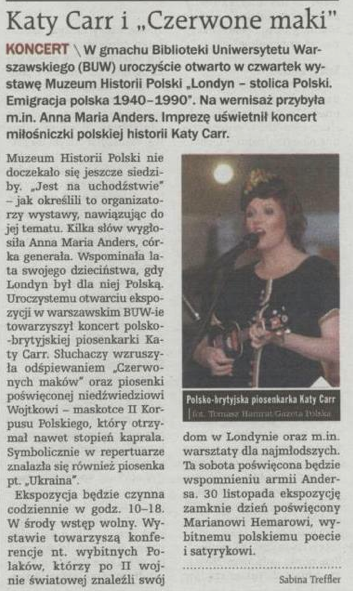 Article from the event in the Gazeta Polska below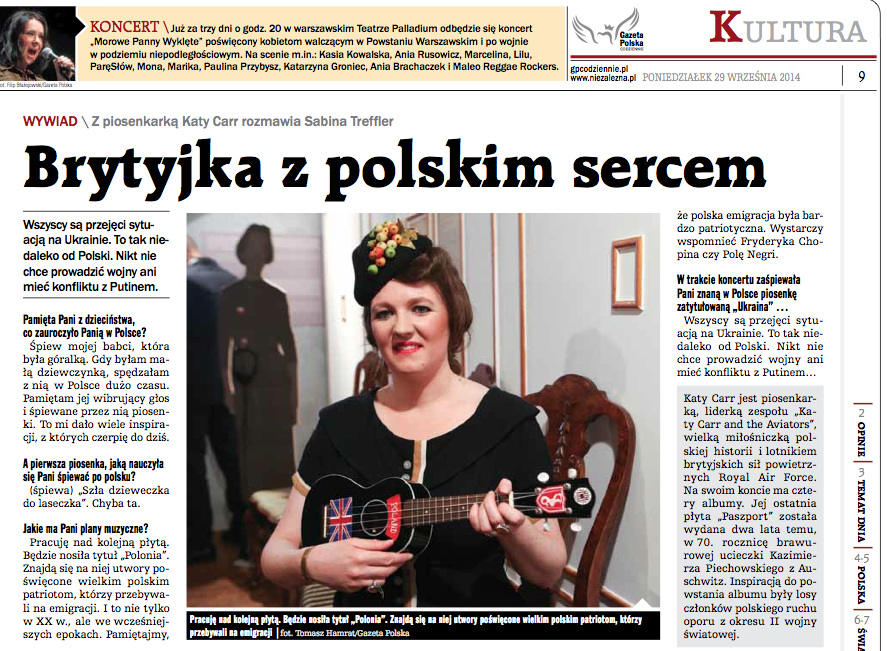 Here I am talking with Anna Maria Anders, General Ander's daughter after my performance about the Polish people who had to remain in exile after WW11 due to Poland falling behind the Iron curtain 1945- 1989. We are discussing my song Wojtek about teh mascot of the 22nd Artillery Supply company of the Polish II Corps who raised the morale of the soldiers in WWII.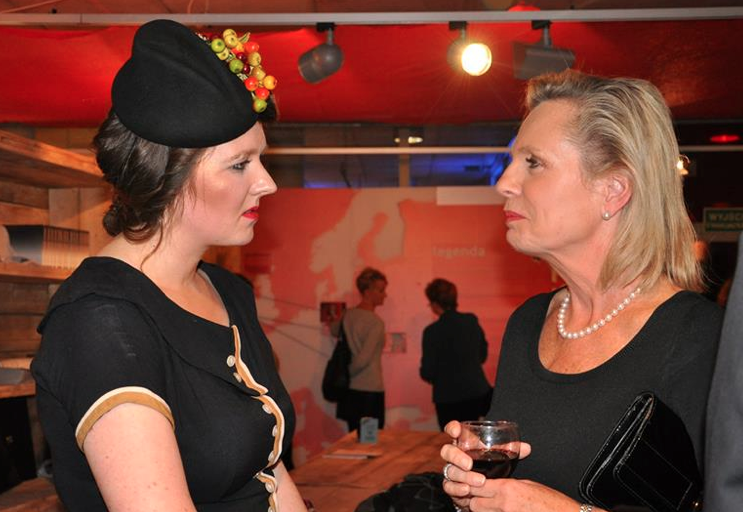 Up and coming Katy Carr and the Aviator's Performances include…. SEE YOU THERE !!! X
8th Oct : Smuggler's Records presents Katy Carr at The Carlton Cinema 31 St Mildreds Rd, CT8 8RE Westgate on Sea : Link to event here
9th Oct : Smuggler's Record presents Katy Carr at The Lighthouse 50 The Strand, Walmer, Deal, CT147DX Deal, Kent Link to event here 🙂
11th Oct : Katy Carr performs at the Landmark Centre –  A Fund Raising event for the film Albert and Elizabeta and the charities Ella's Home and Kent Refugee Help, Deal and Walmer Community Association Landmark Centre, 129 High St, CT14 6BB Deal, Kent – Ella's home is a charity that supports trafficked women offering shelter and rehabilitation. Link to event is here 🙂 
21st Oct : Katy Carr performs at the Senate of Poland, Warsaw more information to follow…. http://en.wikipedia.org/wiki/Senate_of_Poland
24th Oct Katy Carr and Hannah Lovell perform at Pałac Wilanów [Wilanów Palace] in Warsaw Poland at the opening of the Enigra Film Festival – follow the link to the event here 🙂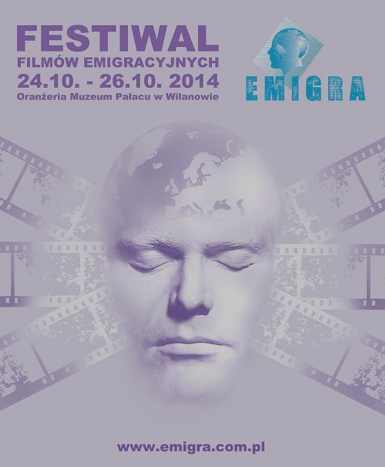 Much love, keep in touch and take care Katy – Pozdrawiam serdecznie 🙂
Katy Carr's music Quotes :
– 'Carr is a fine example of that much-maligned beast we call Authenticity…' 
– 'never less than immaculate' Sunday Times Culture Magazine
– 'Her idiosyncrasy as a musician meant she'd have to forge ahead under her own steam – even the most avowedly avant labels fight shy of butterflies they can't easily net… ' 
– 'She's a true original, standing out like the spark generated by a Swan Vesta applied to a cigarette in the Blackout.' 
Katy Carr's Awards :
Katy Carr was nominated for the London Music Award 2012 alongside Kate Bush, PJ Harvey, Arctic Monkeys, The Good, the Bad & the Queen, Metromony, Ed Sheeran, Jim Jones Review, The Unthanks and Laura Marling.
~
Katy Carr Links below – please keep in touch!!!!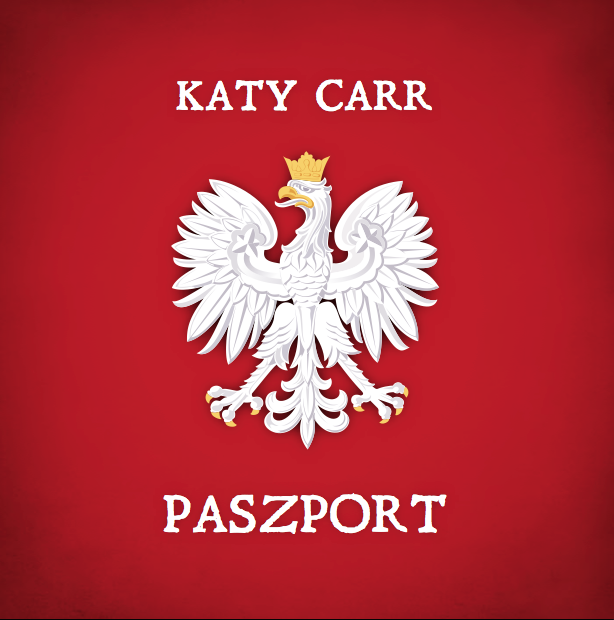 ~