Dear Friend,
Whilst this month of June 2014 has been exciting month for Katy Carr and the Aviators, it is with great sadness that one of our most loyal and dedicated friends, Charlotte Greig RIP has died after a long struggle with cancer. Charlotte was a British novelist, playwright, singer and songwriter. Charlotte was a darling friend of mine and I am making music today because of the initial encouragement I received from Charlotte at the beginning stages of my musical career. Her infinite kindness and inspiration will stay with me forever.
As a form of tribute, on 4th July 2014 at 10:30pm, Johny Brown and Katy Carr will be doing a special Radio show on Resonance 104.4FM, London to honour Charlotte Greig's prolific and creative life. We will be reading extracts of her lyrics and books, playing her music and hearing from her close friends. Please let us know if you would like to contribute to the show 🙂 For more information visit www.charlottegreig.com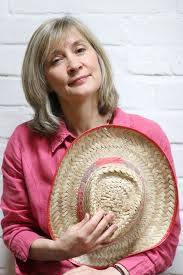 Charlotte loved reading my monthly newsletters and her last response to my May/ June newsletter was 'You are marvellous, Katy! xx Charlotte.' My last newsletter highlighted my events that had transpired for May 2014 and my events for June 2014. I didn't have the chance to send Charlotte my music video for 'Czerwone Maki Na Monte Cassino,' but I am sure that she would have loved it – you can watch it here 🙂 'Red Poppies on Monte Cassino,' sung at the Polish Cemetery at the 70th Anniversary of the Battle of Monte Cassino, May 18th 2014.
In addition to the above I would have loved to share the following information with Charlotte as I know that she would have been very proud of me 🙂
Katy Carr won top honors in the 'Concept Album,' category for my album 'Paszport' in The 13th Annual Independent Music Awards. This award was determined by voting from the Music Resource Group and distinguished judging panelists.

One of my favourite collaborations this month was with my new friend Haymanot Tesfa who is a refugee from Ethiopia. Katy Carr and the Aviators performed a multicultural set amalgamating Haymanot's delightful Ethiopian over vocal our songs about the WWII experience in Poland especially with regards paying tribute to those Polish people who had to remain in exile with refugee status after WWII due to fear of a death sentence after Poland which was the only Allied Nation to fall under the Iron Curtain.  Big thanks to Celebrating Sanctuary London and Refugee Week for putting this concert on at London's South Bank and thank you for giving me the opportunity to sing in both Polish and Ethiopian! My favourite song we performed was my song ,'Wejmutka ' which was inspired by Olimpia Białowieża-Wejmutka 's Bialowieza Biodiversity Academy and house Wejmutka.pl which is located in the beautiful UNESCO World Heritage site – the Białowieża Forest in Poland.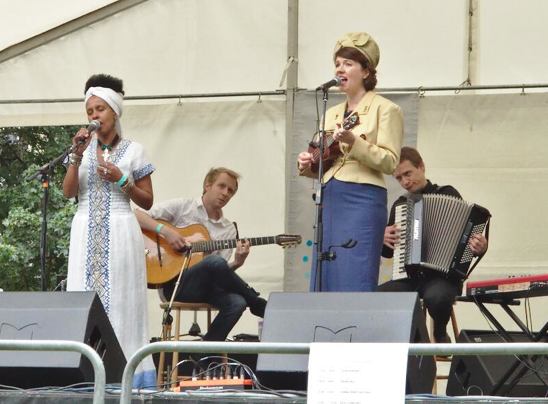 I also wanted to thank you BBC radio presenter, Jumoke Fashola for a fab 'Inspirit with Jumoke Fashola radio show on BBC London 94.9FM where Haymanot and Katy performed the Polish song – 'Dziś do Ciebie przyjść nie mogę,' – Haymanot Tesfa added her delightful Ethiopian vocal over my Polish singing  and we were able to discuss our multicultural collaboration at the Celebrating Sanctuary Festival which was on 15th June 2014 at the Southbank where we integrated themes relating to refugee status and the fight for freedom in the history of both Poland and Ethiopia.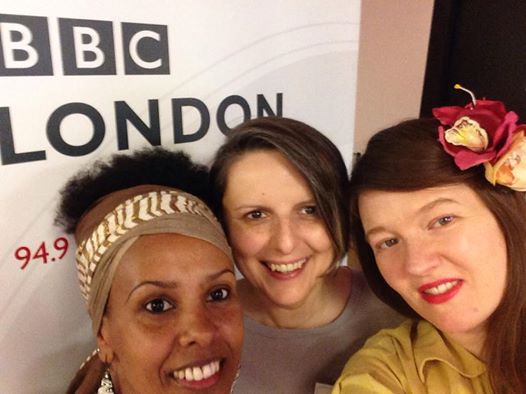 Here we are at the BBC with Dijana Rakovic from Celebrating Sanctuary, London 🙂
I also wanted to send a MASSIVE THANK YOU to JC Clark Ukuleles  of Lincoln, Nebraska, USA for creating the most beautiful ukulele for me to play as a tribute to my Polish roots and Poland's huge contribution to World Peace throughout WWII. Thank you for my beautiful ukulele I love it so much!!!!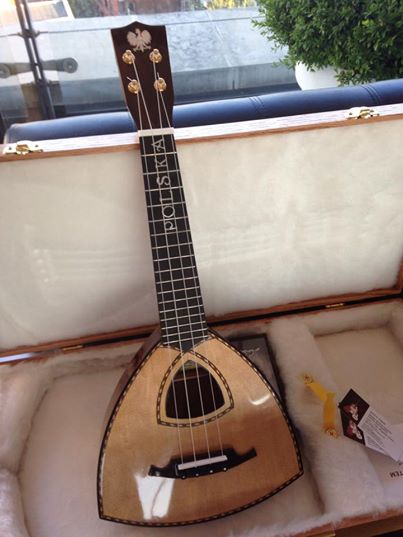 Below : Katy Carr after her concert and Dr Andrzej Maczek – Generał Maczek's son – Katy's ukulele was made by Jack C Clark and caused great fascination today from the guests as inscribed on the neck in pearl is 'Polska.' Katy's hat was made by Victoria Shearing Millinery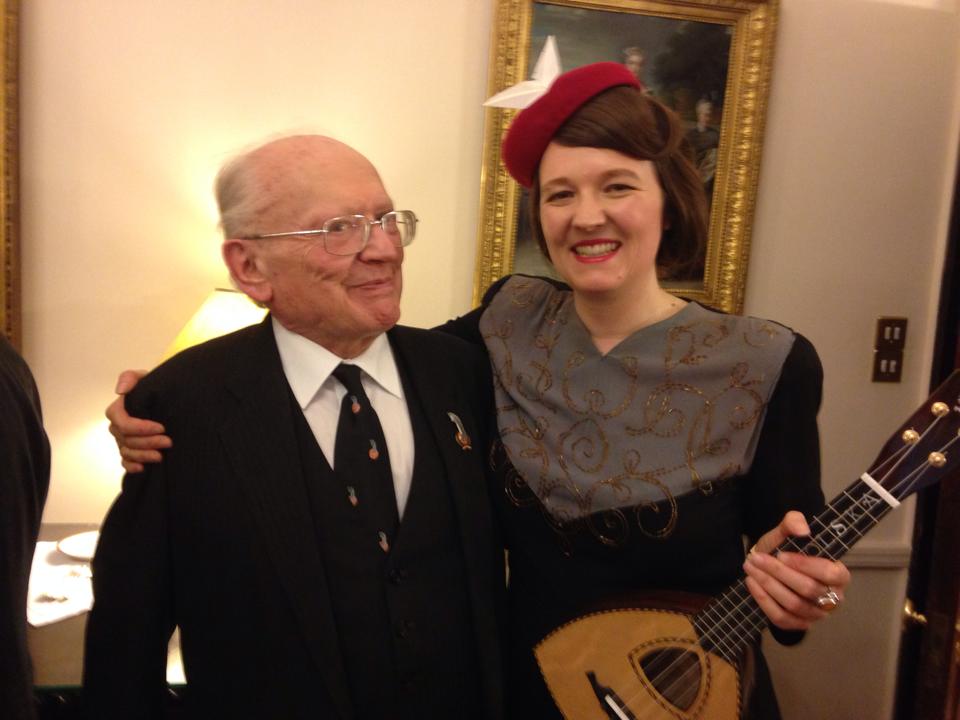 20th June also saw the 72nd anniversary of Kazimierz Piechowski's remarkable escape from the German concentration camp, Auschwitz in Rudolf Hoess's car who was the then camp commandant. Imprisoned for being a Polish Boy Scout, Kazik was on the second transport to Auschwitz on 20th June 1940. 150,000 Polish Intelligentsia were murdered by the Germans at Auschwitz and my song, 'Kommander's Car,' was inspired by Kazik's last 80m of his escape.
I also wanted to thank Basia Zarzycka  for the beautiful Tartan silk roses that she made for my concert at Summerhall, Edinburgh for the Polish Scottish Heritage Festival. With big thanks to the Scottish Polish Cultural Association, Edinburgh for all your hard work. Both Hannah Lovell and myself had a fabulous time 🙂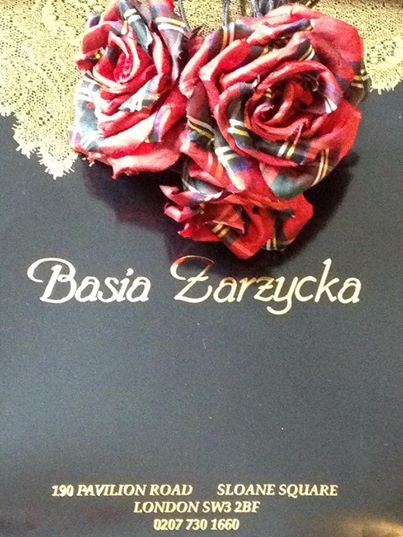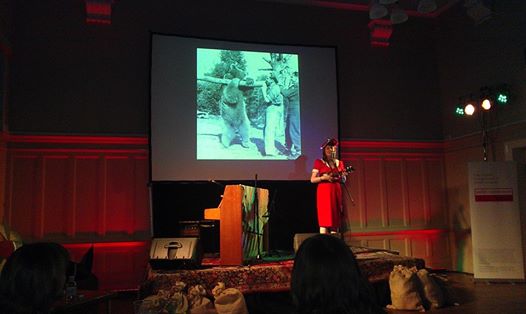 and we loved performing to you all and also at our music based workshop for all ages which included specially prepared visuals selected from archive footage exploring and celebrating the rich association that Scotland has had with Poland – sharing stories about Wojtek the Soldier Bear who was the mascot of the Polish II Corps, and later the star attraction at the Edinburgh Zoo, thrilling millions of Polish and Scottish children until his death in the 1960s – with new friends from the Polish, Scottish community below – and Wojtek!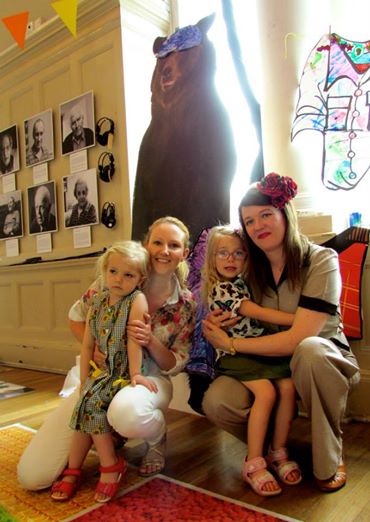 We received a lovely thank you letter from Polish students from Poznan who attended our event 🙂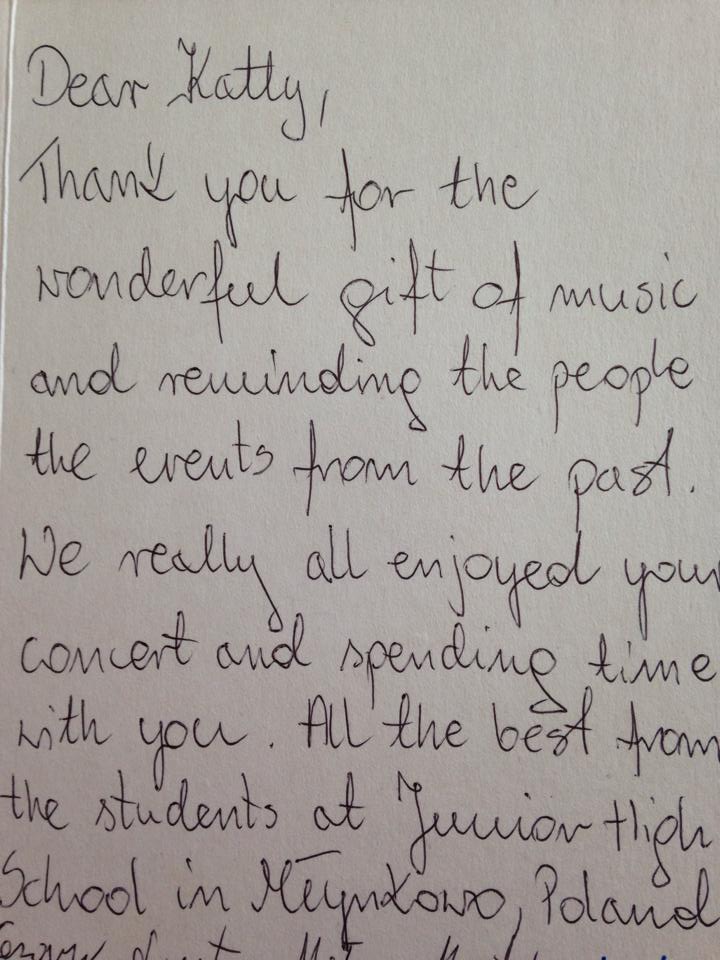 I also wanted to thank Pani Danuta Gradosielska for inviting us to sing for her community in Ilford 🙂 below – Hannah Lovell, Pani Danuta and Katy Carr, Ilford Polish community, June 2014
We had a fantastic time meeting new friends and hearing all about WWII experiences !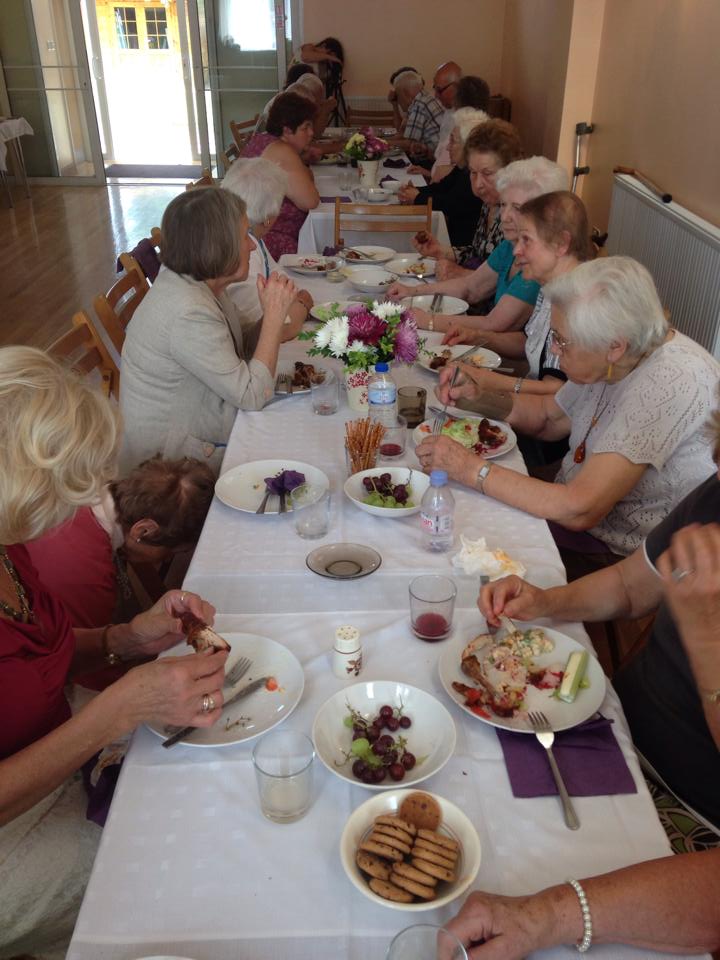 Another highlight this month was singing with General Pacek at the Embassy of the Republic of Poland 🙂 – note my JC Clark ukulele!!! This photo was courtesy of The Conference on Polish Military Leadership.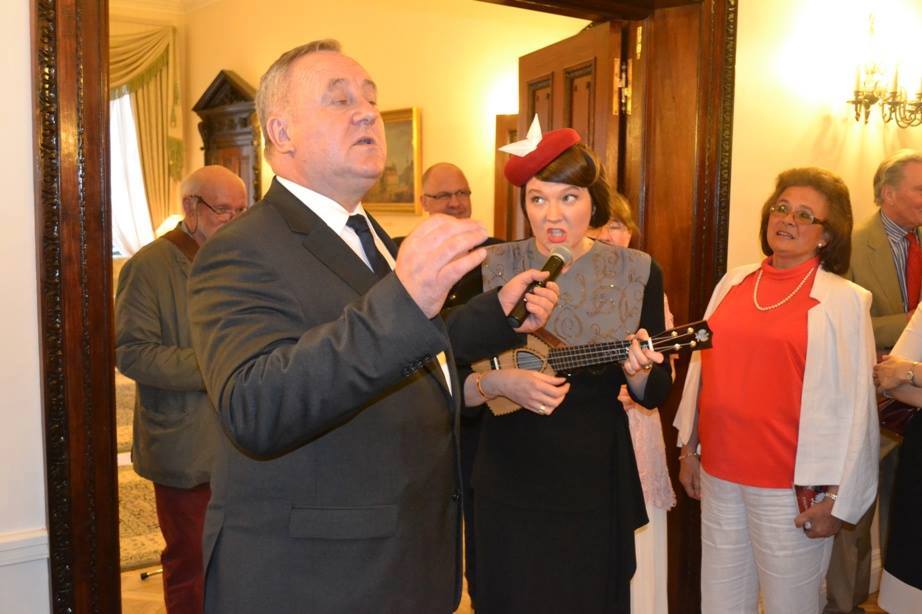 Much love, keep in touch and take care Katy – Pozdrawiam serdecznie 🙂
Katy Carr's music Quotes :
– 'Carr is a fine example of that much-maligned beast we call Authenticity…' 
– 'never less than immaculate' Sunday Times Culture Magazine
– 'Her idiosyncrasy as a musician meant she'd have to forge ahead under her own steam – even the most avowedly avant labels fight shy of butterflies they can't easily net… ' 
– 'She's a true original, standing out like the spark generated by a Swan Vesta applied to a cigarette in the Blackout.' 
Katy Carr's Awards :
Katy Carr was nominated for the London Music Award 2012 alongside Kate Bush, PJ Harvey, Arctic Monkeys, The Good, the Bad & the Queen, Metromony, Ed Sheeran, Jim Jones Review, The Unthanks and Laura Marling.
~
Katy Carr Links below – please keep in touch!!!!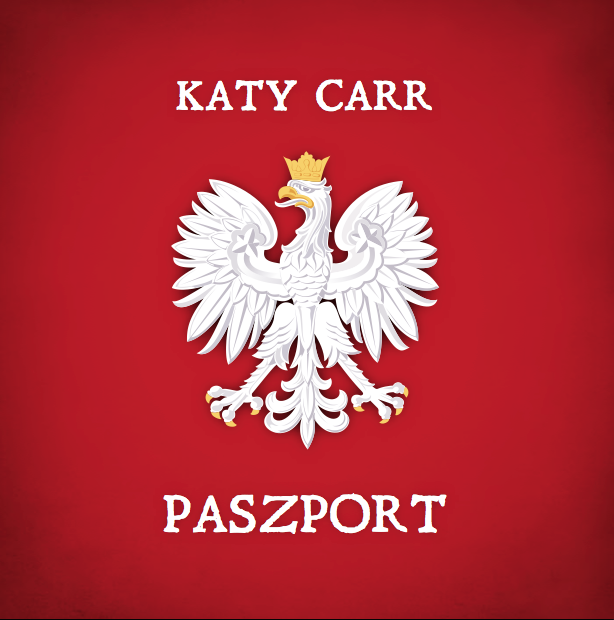 ~
I
S