Much love to you all and thank you for your continued support for my music. This is just a quick email letter to say hello and that I am wishing you a happy Spring 2013. Many thanks to all of you who supported my recent performances in April for the Britpop night Word in your Ear, @The Lexington, London and thank you to all who attended the wonderful Polish Women's Kongres and our panel 'Polka in the arts' at the Polish Club Ognisko, Kensington, London on 20th April,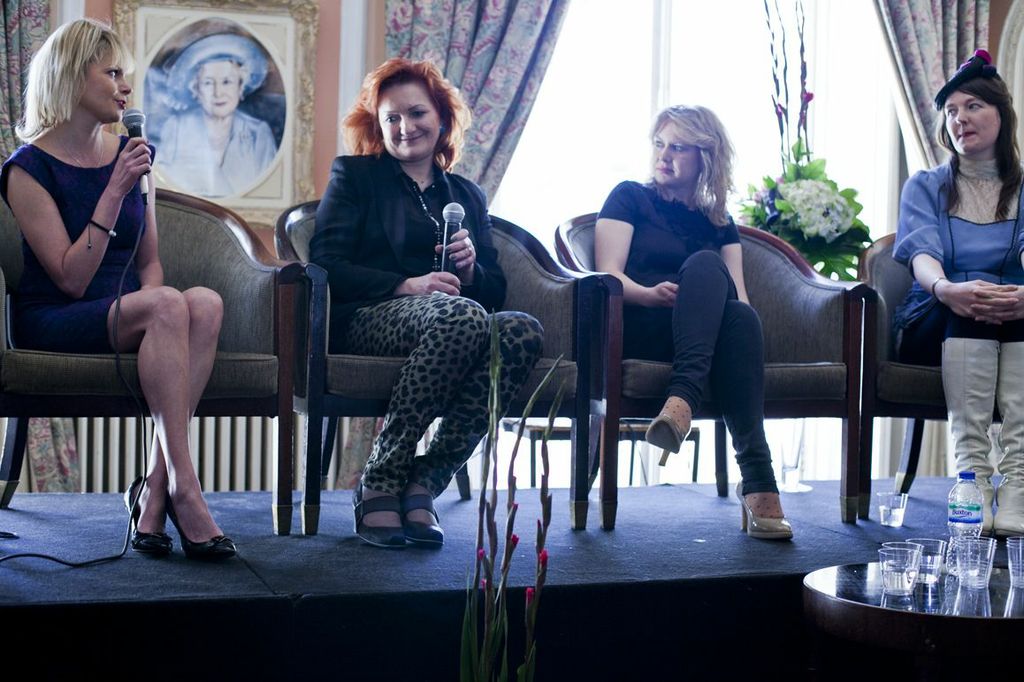 April 2013 – Polka in the Arts : pictured above Iwona Muszynska, Beata Korabiowska, Jola Zglobicka, Dominika Zachman, Katy Carr.
New Katy News :
Please keep an eye out for my new website in the next few days when it goes live. I will shout about it in the next newsletter to let everybody know. It will be in both English and Polish and feature artwork from my Paszport album cover by Susan Burghart and is designed by IWANTCAT website design 🙂
Upcoming gigs in May 2013 include:
10th May : Katy Carr and the Aviators play at Cathedral Quarter Arts Festival, Belfast
14th May : Katy [solo] plays at the International Spring
Fair
and Food Festival, Kensington Town Hall
15th May : Katy [solo] supports Blaudzun at the Dutch Centre – City of London
20th May : Katy Carr plays solo at Musicity Launch at The Excel
25th May : Katy Carr reads and performs at the Purcell Room, Southbank, London
31st May : Trojka Radio session, Warsaw
2nd June : Katy Carr and the Aviators play at Ursynalia Festival, Warsaw
I thank you all again and look forward to sharing more news with you soon
Much love, keep in touch and take care Katy 🙂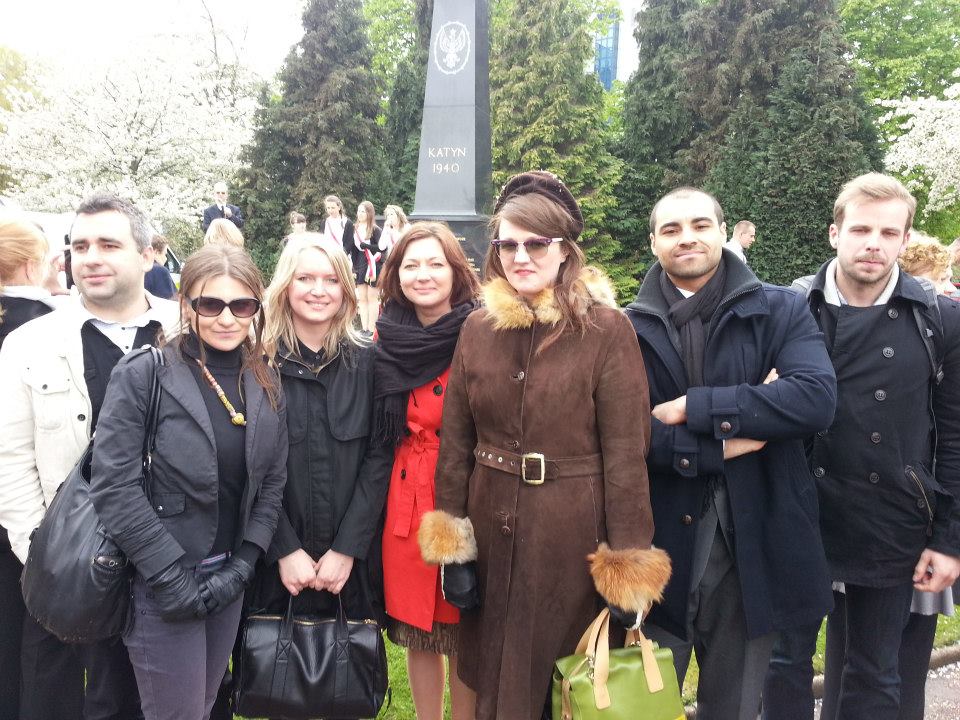 Katy Carr and Poland Street :- Pawel Procajlo, Ania Gałandzij, Agnieszka Adamska and Adriel Kasonta at a moving Memorial at the Katyn Memorial in Gunnersbury cemetery on Sunday 28th April 2013 to those 22,000+ Poles who were murdered by the Soviets in 1940 on Stalin's orders. The April 1940 killings were carried out at Katyn and other sites by the NKVD secret police on Stalin's orders. Members of the Polish elite, including officers, politicians and artists, were shot in the back of the head and their bodies dumped in mass graves.
For more info on the Katyn Massacre please follow the links below :
In English : https://en.wikipedia.org/wiki/Katyn_massacre
In Polish : http://www.katyn.org.au/polish/katynpopolsku.html