Hello lovely friend!
This Autumn 2011 has been so fantastic for my group 'Katy Carr and the Aviators.' We have completed another album to be released next year in 2012 in tribute and honour of the Polish Partisans, resistance fighters, soldiers and RAF pilots of World War Two. In fact the date of release will be 20th June 2012 which will be the 70th Anniversary of Kazimierz Piechowski's escape from Auschwitz. This date means alot to me as my album was initially inspired by listening to Kazik sharing stories of his time in the Polish Partisans and Homy Army, Armia Krajowa between 1942 and 1945.

I am also overjoyed in being able to inform you that
I have been nominated for the London Music Award 2012 and my fellow nominiees include Kate Bush, PJ Harvey, Arctic Monkeys, The Good, The Bad and the Ugly [Damon Albarn], Metromony, Ed Sheeran, Jim Jones Review, The Unthanks, Laura Marling. Here is a link to my nomination page —
Katy Carr's London Music Award 2012 nomination page
'The London Awards for Art and Performance is the country's most expansive awards and recognises artists and performers across many art-forms. Each is presented to an individual who has made an outstanding contribution to their art form.'
This month has also seen me play at the Grundvig Reminiscence project in Harrow On the Hill – thanks to Miss Suzy Todd on 10th Nov. Here we screened
Kazik and the Kommander's Car
and i sang a selection of 1940s songs from both Britain and Poland on my ukulele. I also played my song 'Wojtek' at the film premiere of
Wojtek – The Bear that went to war
directed by Will Hood and Adam Lavis – Poland/UK 59 min at Riverside Studios on 15th November. Here is a link to that gig on
facebook
Katy Carr sings at the Wojtek the Bear that went to War film premiere
I was introduced to The Kurier Gallery and Janusz Skowron's group of Polish artists and poets called 'The Emotionionists.' The artists and Janusz were so supportive of my music that I would dearly like to go back and play to them again. Upon playing a private concert for them of my new album songs which are seventy per cent in Polish I was given many gifts including a Polish Barbie doll, Amber jewelry, makeup, books from the artists, Polish cake and lots of Polish hugs and kisses! Here is a link to a concert i played there –
Katy Carr, Telimena & Transformations,cz.3
[see Sarah D in the audience!]. Big thanks also to the lovely Irenka who works at the United Nations and organised for me to have my photo taken by the United Kingdom and Poland seats – — Below is a picture of Janusz Skowron, myself and the NYC Emotionalists…. – —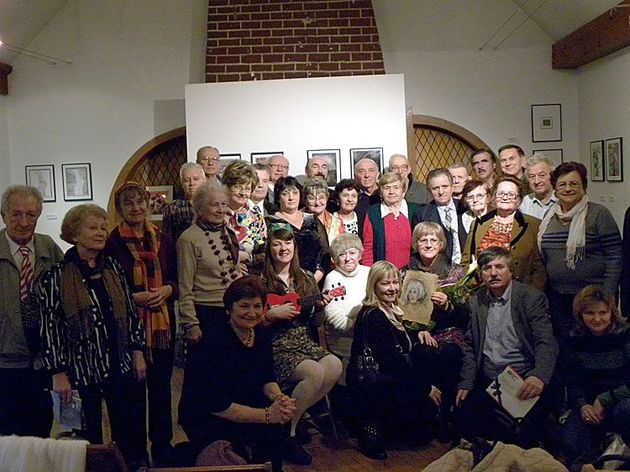 So thanks to all of you worldwide for supporting my music. I can't wait to sharing my songs with you in the forthcoming year…. We are in discussions about releasing Kazik and the Kommander's Car documentary on Holocaust Memorial Day 27th Jan 2012 so we will keep you updated!
Lots of Love Katy x x x
BUY 'COQUETTE' If you would like a copy of Coquette [£10] please e: info@katycarr.com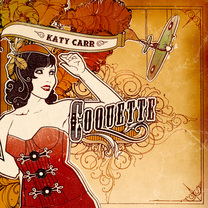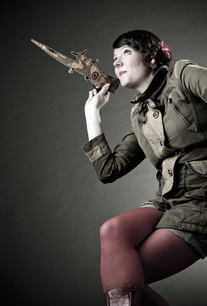 LINKS BELOW JOIN ME!!!