Katy Carr's Nov/ Dec 2016 Newsletter : General Elżbieta Zawacka 'Zo', Torun,  Polish Radio & Tour
Dear Friends,
Thank you so much for supporting my music this month. I have had some great gigs on my November 2016 Poland Tour and I am looking forward to my next events.  On 17th December 2017 , I am set to play with Katy Carr and the Aviators at the Palladium in Warsaw, Poland – www.palladium.art.pl –  Please keep an eye on this website for gig information as this gig is still being confirmed… 
I am currently organising a UK tour so if you have any interesting events or you would like me to come to your community – please keep me informed!
This month I have played some fantastic events on Polish Radio,  a special concert in Torun, Poland to honour the late General Elżbieta Zawacka 'Zo' – the only lady to jump with the elite Polish Parachute regiment – (Polish equivalent of SAS in WWII) the Cichociemni…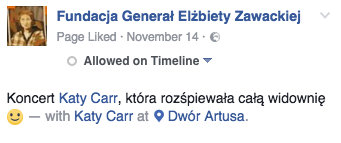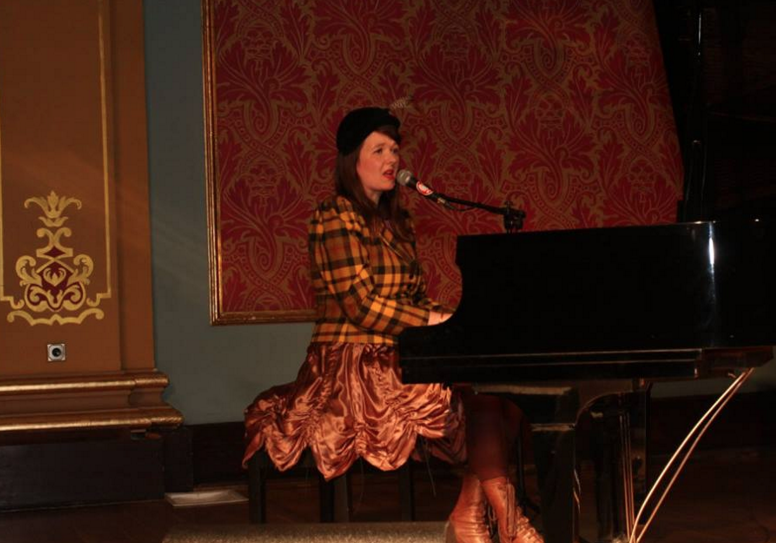 I also performed on the History Book of the Year awards on Polish TVP1 and a wonderful concert in the town of Tarnow in Poland. Below I am sharing you pictures and the shows 🙂 Paying homage to Hanka Ordonowna – the incredible 1930s Polish singer below by singing her famous song – Miłość Ci wszystko wybaczy 🙂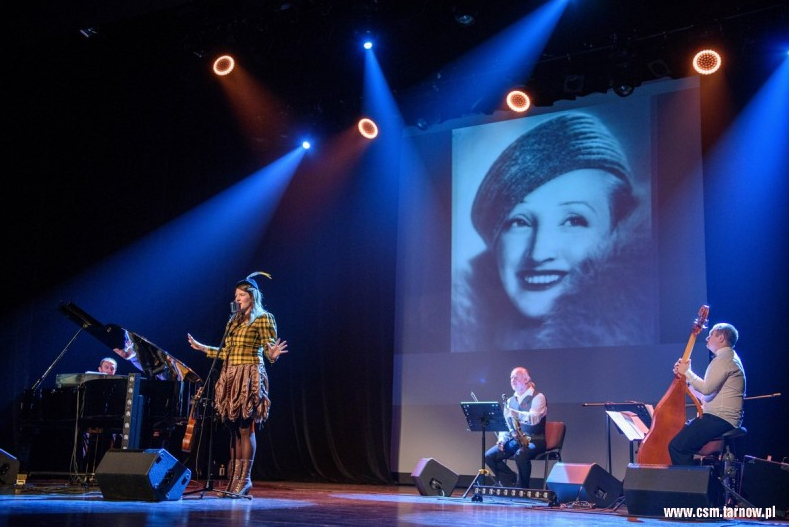 Big thanks this month to : the Fundacja Generał Elżbiety Zawackiej www.zawacka.pl, Polish Radio and my wonderful musicians in Katy Carr and the Aviators – this month were – (pictured below) – Marek Pawełek – accordion, Paweł Kuźmicz – double bass, Michał Półtorak – from Piwnica Pod Baranami – violin and Hannah Lovell, the director of film projections and archive footage. Lovely link to photos by Michal Poltorak of my Centrum Sztuki Mościce comcert – click here 🙂  http://www.mck.tarnow.pl/foto,550,artfest-2016—koncert-katy-carr.html
_______________________
THANK YOU for the lovely concert poster from the concert for the Fundacja Generał Elżbiety Zawackiej – and Susan Burghart for the Polonia Album Artwork www.zawacka.pl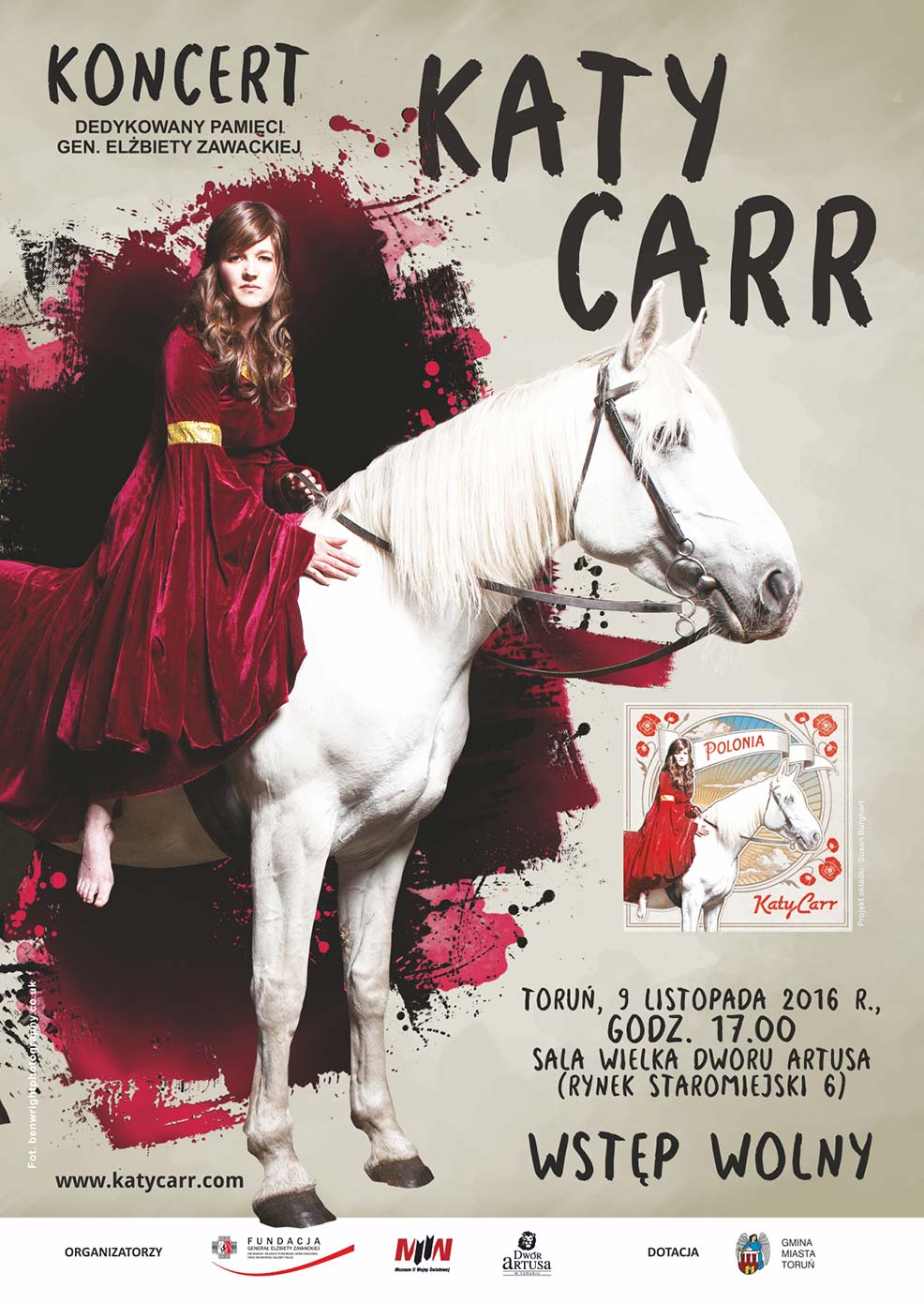 With a favourite audience member 🙂 ))) Kazimierz Piechowski (b1919). Kazik's story influenced my song Kommander's Car
Katy Carr in Tarnow below ! 🙂 
Meeting a great Polish Musician Michal Bialozej at the Polish Embassy in London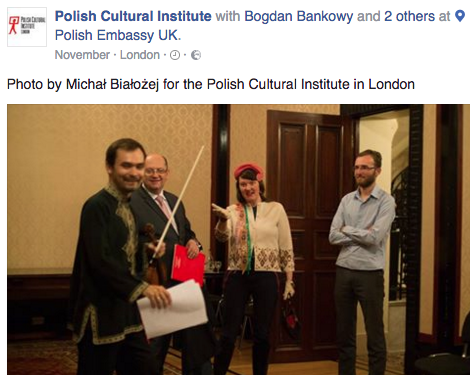 With the lovely Magdalena Grabianowska from the Polish Cultural Institute, London 🙂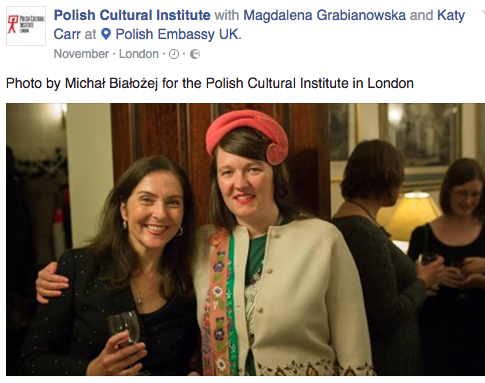 With my album Polonia and the song Jumping with Zo ! inspired by General Elzbieta Zawacka 'Zo' –
Album art illistration by the wonderful Susan Burghart 🙂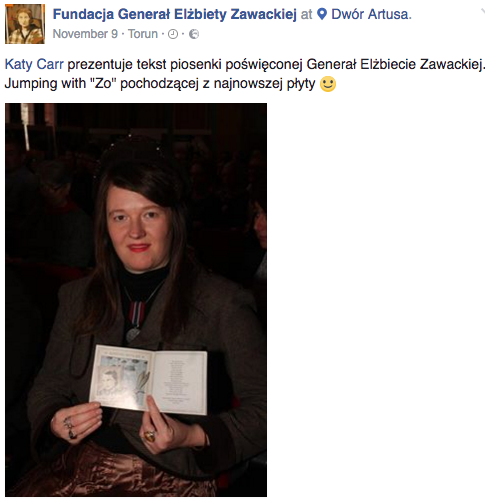 With volunteers from the General Elzbieta Foundation and Kazimierz Piechowski – my honorary Polish Grandfather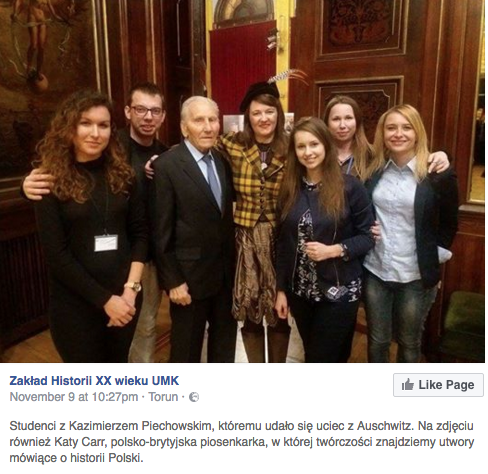 Katy Carr on Polish Radio with Jedynka Radio Presenter – Paweł Sztompke
 http://www.polskieradio.pl/7/160/Artykul/1693064,Katy-Carr-Brytyjka-o-polskim-sercu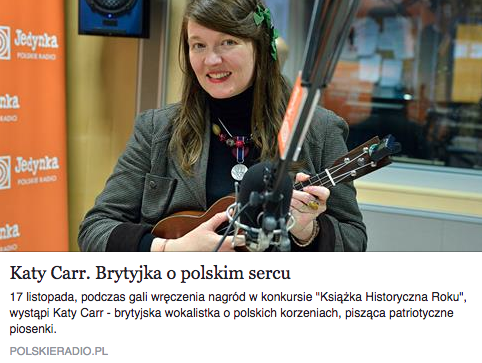 Concert at the Arts Centre at the Centrum Sztuki Mościce www.mck.tarnow.pl/

My fans had the chance to win concert tickets for my Nov Tour performances ! 🙂 )))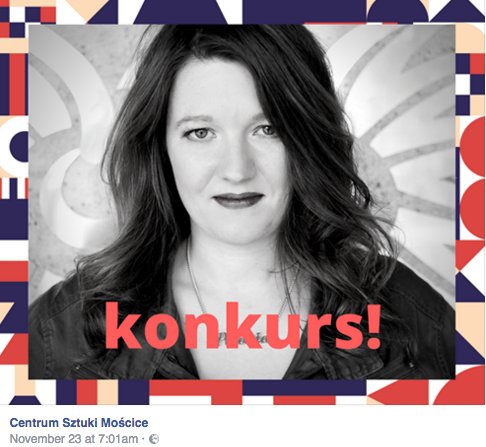 Katy Carr performed Motylek on Polish Breakfast TV
Link here 🙂 – https://pytanienasniadanie.tvp.pl/27785286/na-naszej-scenie-katy-carr-motylek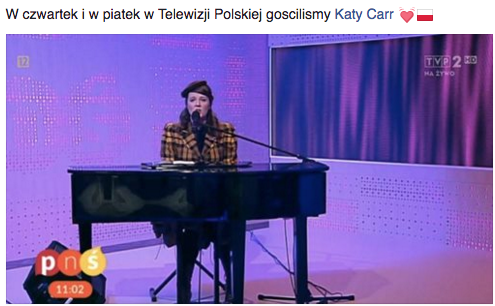 Signing CDs in Tarnow 🙂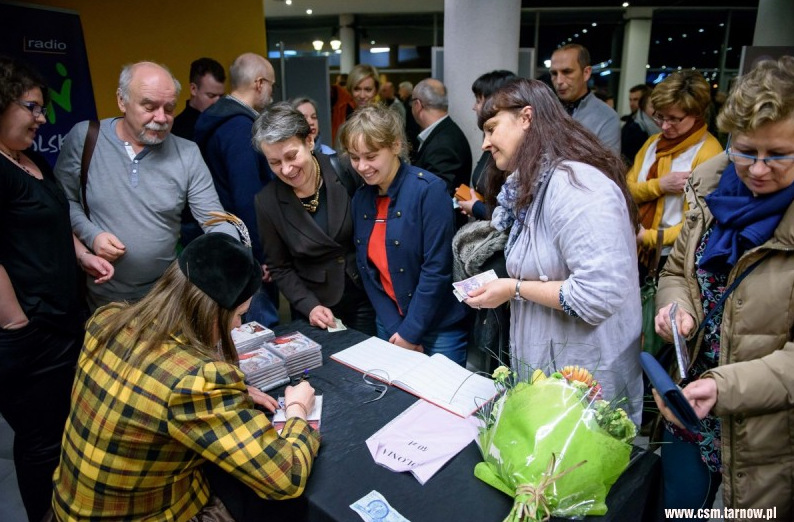 I wish you all a very Happy New Year and Season's greetings 🙂 ))) May all your dreams come true and see you in 2017!!! 🙂 ))) 
Look forward to seeing you all again soon 🙂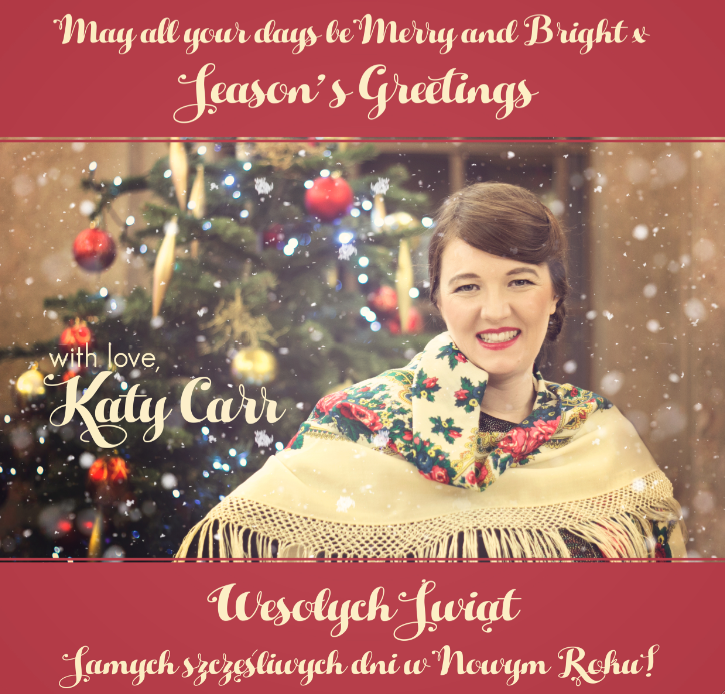 Thanks again for all your support of my music and keep in touch and take care
Much love to you all – Katy i Pozdrawiam serdecznie xxxx 🙂