Dear Friends,
I am wishing you a wonderful summer and hope that we meet up soon 🙂 I am sharing with you my upcoming concerts and some wonderful moments from the last month. You are all welcome ! Big hugs and see you soon I hope 🙂 ))) Katy xxx
___________________________________________________________________________________________
EVENT ANNOUNCEMENTS : I am very happy to announce that Katy Carr and the Aviators will be performing at the following events:
6th August – Wilderness Festival, Cornbury Park, Oxfordshire 8pm. For more info email me ! 🙂
19th August – Katy Carr workshop in Belfast, Northern Ireland at 1A Fraser Pass, Belfast BT4 1BP – if you would like to find out more about taking part in this workshop please email maciek@craicni.com 🙂  The workshop is part of the Side by Side project and works to celebrate the connections between Polish and Northern Irish communities. Katy Carr will be sharing her songs of Freedom from Great Britain and Poland during WWII as recently released on her Paszport (2012) and Polonia (2015) albums and will engage with ideas from her 'Heart Poland – Building Bridges,' workshop project – for more info watch here 🙂 https://www.youtube.com/watch?v=KrFWtYbllhs
20th August – 'Side by Side Project at East Side Arts Festival address – 1A Fraser Pass, Belfast BT4 1BP. Katy Carr will be performing a special concert as part of the East Side Arts Festival. This event will focus on community integration, promotion of the arts, music, visual arts, comedy, theatre, film and literature and there will be performances and exhibitions of cultural and educational value to all communities. All welcome 🙂 ))) The Shankill Road Defenders Flute Band will perform which are a melody flute band from Belfast's Shankill Road. Konrad Pawlaszek and PolFolk will share Polish dances and songs from their academy based in Belfast promoting and sharing experience of Polish Folk culture.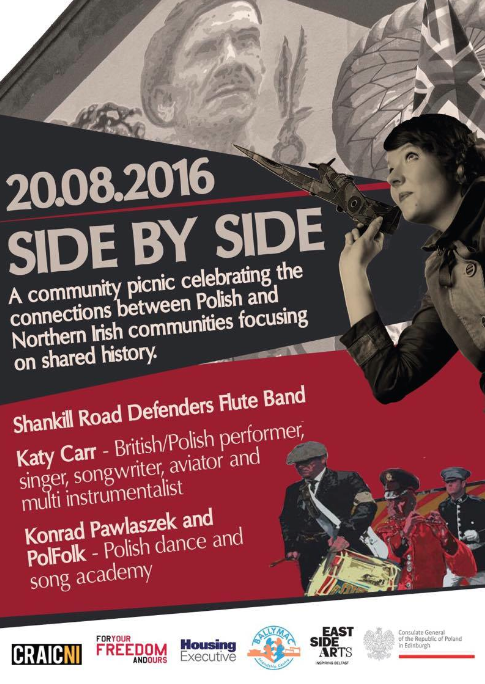 ___________________________________________________________________________________________
BIG THANK YOUS THIS MONTH GO TO …. 
🙂 North Devon Sunrise Diversity Festival in Barnstaple, Devon – WE LOVED HEADLINING YOUR FESTIVAL – a massive thank you to everyone for a brilliant event celebrating the multicultural diversity and cultures of our communities here in Great Britain 🙂 ))))) Gorgeous 'Polska' Ukulele designed and built for Katy Carr by Jack C Clark from the USA – foto – Robin Beer Photography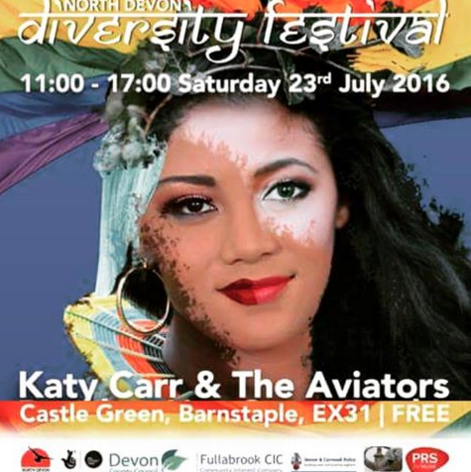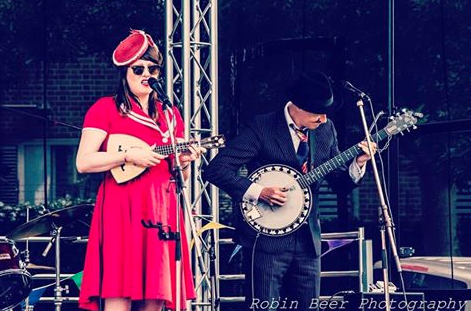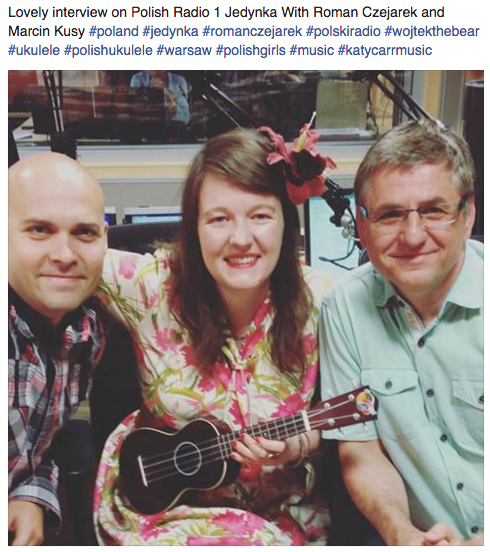 so thanks to Polish Radio 1 Jedynka and Roman Czejarek and Marcin Kusy for a fab interview 🙂
and to this lovely fan of my music from Poland who didn't leave their name but left this lovely message! Dzienkuje 
🙂
Dzień dobry,
Piszę do Pani po tym jak usłyszałam Panią w audycji Lato z Radiem.
Serce sie raduje, że są ludzie dla których historia Polski jest ważna. Historia zakazana, zapomniana i celowo pomijana przez wiele lat.
Dziekuję za wzruszenie i ogromną dumę jaką czuje się podczas Pani wystąpień. Jest Pani NIESAMOWITA!!
Życzę wielu sukcesów, spełnienia i siły!
Fanka z Polski
Thank you to all at Kresy Family for the lovely lunch at the Lowiczanka Restaurant in the POSK – the Polish Centre in Hammersmith to commemorate the signing of the Sikorski-Maisky Pact which took place on 30 July 1941 granting freedom to all Polish citizens enslaved in Stalin's 'Gulag' white slave camp system which was in operation throughout the USSR during WWII.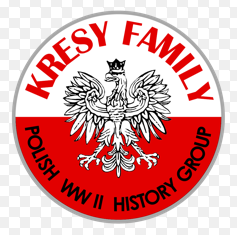 With two of my lovely Polish friends below who had survived the Gulags in Siberia during WWII and shared their deeply moving life experiences with me.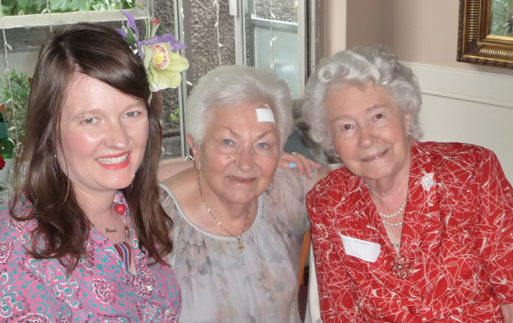 Thanks to Borys Wedel Redel who sent me this lovely drawing of Katy Carr & friends at Cafe Delci – 
A w ogródku siedzi Ms. Katy Carr ze swemi przyjaciółmi
big thanks to Minister Anna Maria Anders in Warsaw for the lovely meeting – here I am in my English Grandma Dorothy's handmade dress 🙂 )))) My grandma's fashion made it to the Senate in Warsaw ! 😉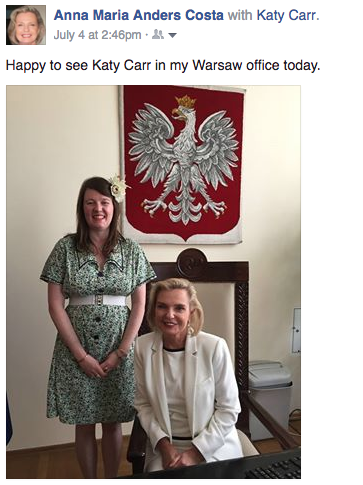 and to the PKP Intercity Polish train conductor Bogdan who made my train trip from Warsaw to the Polish Mazury so enjoyable – thank you ! – Polish trains are the best !!!! PKP Intercity Pociąg do podróży an
d lovely Bogdan was the kindest train conductor on planet earth !!! 🙂 )))) PKP employee number 57006 🙂 – if anybody works for PKP Intercity please let him know that we think! 🙂 )))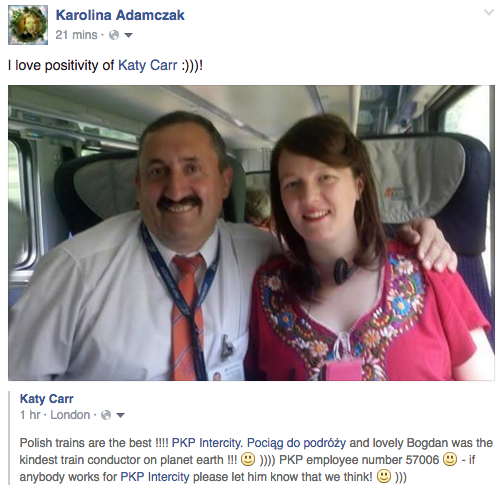 Thanks again for all your support of my music and keep in touch and take care
Much love to you all – Katy i Pozdrawiam serdecznie xxxx 🙂
Katy Carr's music Quotes :
– 'Carr is a fine example of that much-maligned beast we call Authenticity…' 
– 'never less than immaculate' Sunday Times Culture Magazine
– 'Her idiosyncrasy as a musician meant she'd have to forge ahead under her own steam – even the most avowedly avant labels fight shy of butterflies they can't easily net… ' 
– 'She's a true original, standing out like the spark generated by a Swan Vesta applied to a cigarette in the Blackout.' 
Katy Carr's Awards :
Katy Carr was nominated for the London Music Award 2012 alongside Kate Bush, PJ Harvey, Arctic Monkeys, The Good, the Bad & the Queen, Metromony, Ed Sheeran, Jim Jones Review, The Unthanks and Laura Marling.
~
Katy Carr Links below – please keep in touch!!!!