Dear Friend 🙂
Happy New Year 2016!! and may all you dreams come true! I look forward to seeing you all soon. I am currently praparing for the first part of my Polonia Tour 2016 which will be happening between April – June 2016 and will cover Great Britain and Poland – Please email us at info@katycarr.com to book a concert 🙂
KATY CARR CONCERTS 
8th Feb 2016 : Colindale Folk & Traditional Irish Session Club, thechandosarms.com/katycarr address : The Chandos Arms, 31 Colindale Avenue Colindale Greater London NW9 5DS T : 0208 200 0032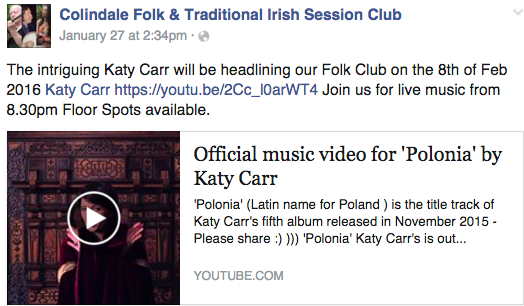 Valentine's Day 14th Feb 2016 : Katy Carr will be performing at the Clerkenwell Vintage Fair – more info here : clerkenwellvintagefashionfair.co.uk The Old Fins­bury Town Hall Rose­bery Avenue Lon­don EC1R 4RP 
 28th Feb 2016 with full orchestra – address : Auditorium Maximum Uniwersytetu Jagiellońskiego (Jagiellonian University), 35 Krupnicza Kraków Śródmieście, Poland – this concert is organised by PASSIONART (FREE entrance) Link to gig is here 🙂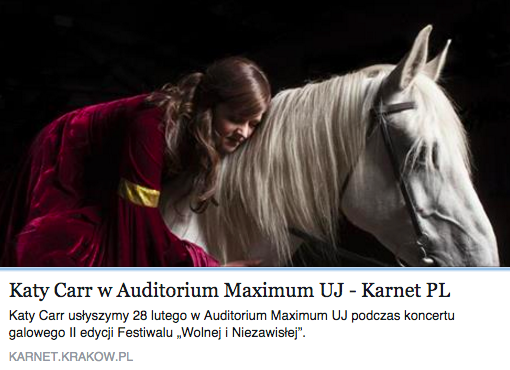 KATY CARR'S POLONIA ALBUM NEWS : 
I am excited to announce that my record Polonia was selected as one of the top three artists in this month's MOJO music magazine's MOJO Rising section – see the picture below! 🙂 www.mojo4music.com/katycarrpolonia
Katy's Mała Little Flower video was added to this Polish article about Irena Gut Opdyke, the heroine of the song – see pictures of Irena and read article here (in Polish) : http://wiadomosci.onet.pl//irena-gut-opdyke-mala-little-flower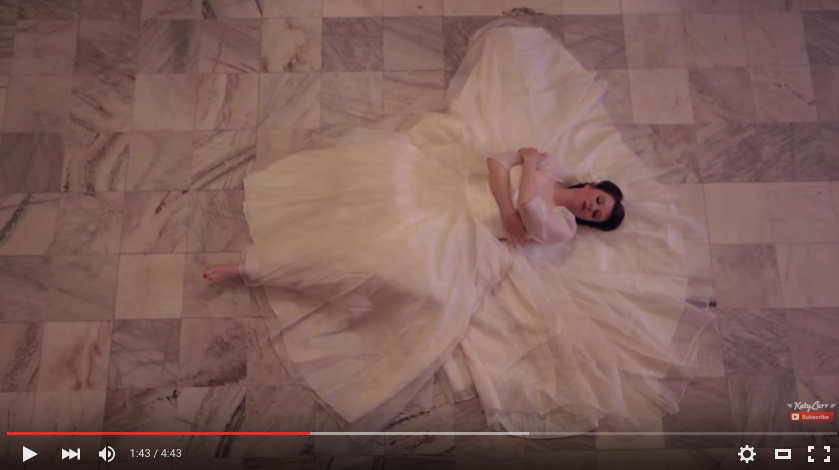 RADIO PLAY
I very proud to announce that my fifth album Polonia has been played on various Radio stations this month including BBC Radio 3  – Listen to this link via BBC Radio 3 : http://www.bbc.co.uk/programmes/b06vs5f0 Nick Luscombe played Katy Carr's track 'Red Wine' from her recent album 'Polonia' – inspired by the Polish TV series 'Dom' first shown in Polish television in 1980 portrays a character called Barbara Lawina-Talar (played by actress Jolanta Zólkowska) as a drunken woman who becomes involved in a brawl in a bar in post WWII Warsaw. It transpires that she drinks because she has no other way out. She continues to mourn because she cannot handle the despair and grief for the death of her lover Luke who was killed in the Warsaw Uprising of 1944.
Please watch the clip below with regards the inspiration for my song BOMBA inspired by Polish Mathematician and cryptologist Marian Rejewski's machine designed in 1938 which was the first machine to decipher the Enigma machine ciphers and was a huge inspiration for Alan Turing's work at Bletchley Park during WWII ….  http://www.bbc.co.uk/programmes/p03d47zzhttp://www.bbc.co.uk/programmes/p03d47zz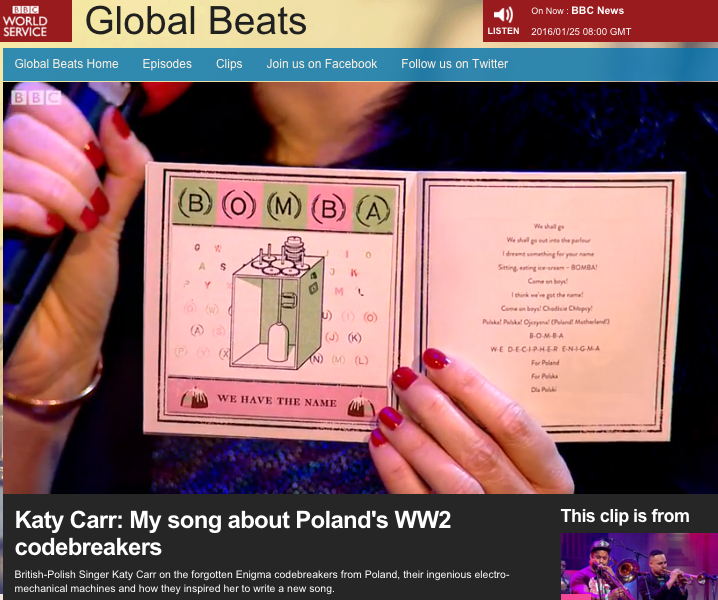 Monocle Arts review suggested that Polonia should be nominated for this years 2016 Mercury Music Prize … http://monocle.com/KatyCarrMercuryMusicPrize2016 listen in 1/3rd way in 🙂
Polonia was also played on From Albion And Beyond 's radio station – My Beloved General – Polonia – Deluce Recordings- see link here and on Bosnia and Herzegovina Radio as below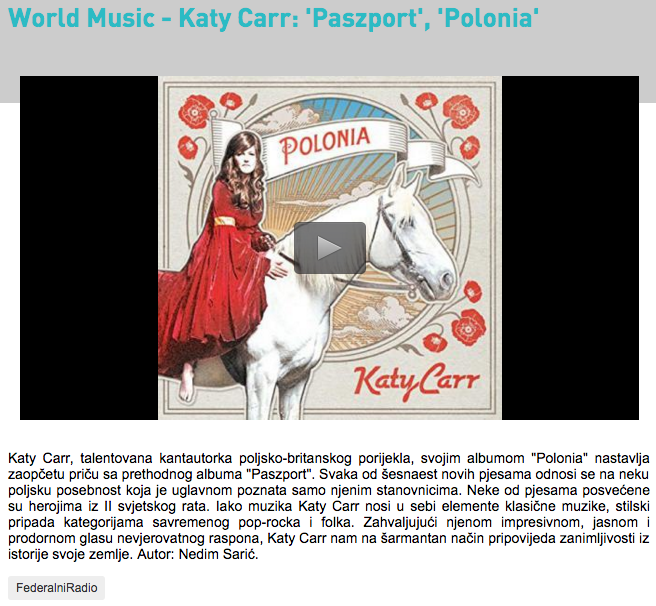 BIG THANKS this month to all at OLD FASHIONED for the wonderful concerts this month and to BBC World Service for having me to play – Foto below by Elwira Niedzwiecka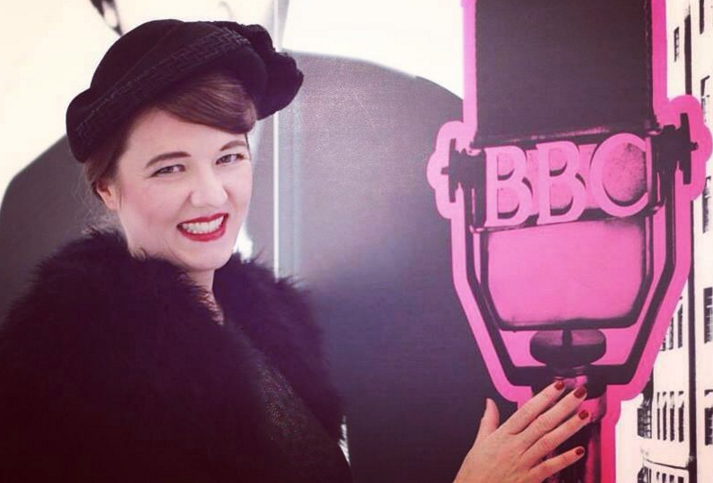 Foto below from concert 🙂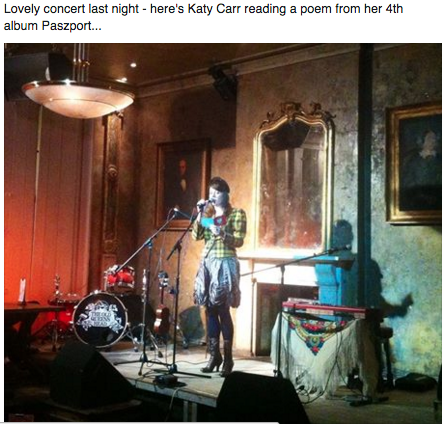 I also played a lovely concert at Luton Polonia at the Luton Irish Forum – it was a multicultural event where I performed my song Wojtek with the local Polish Polonia Luton youth choir 🙂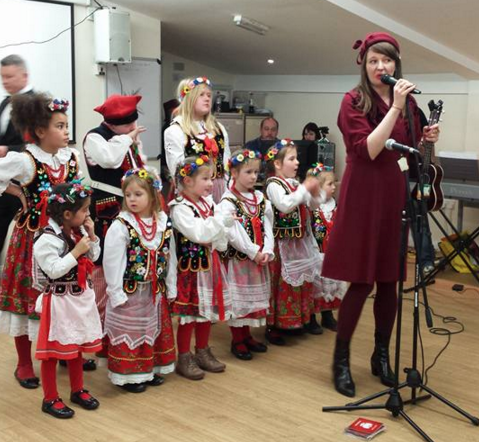 and special Polish 'Polonia' bread was made for the event in celebration of my album POLONIA 😉 courtesy of Polish Village Bread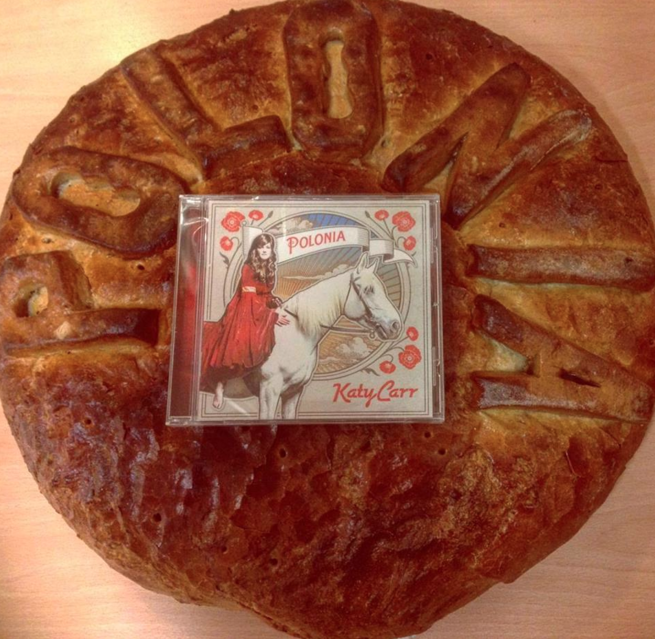 This is a message from Zosia who is one of my youngest fans 🙂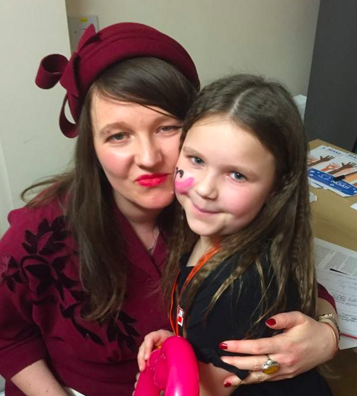 At the premiere 'Portrait of a Soldier'-  Polish Embassy London with the director Marianna Bukowski below…
Please view and support Marianna's film by clicking here –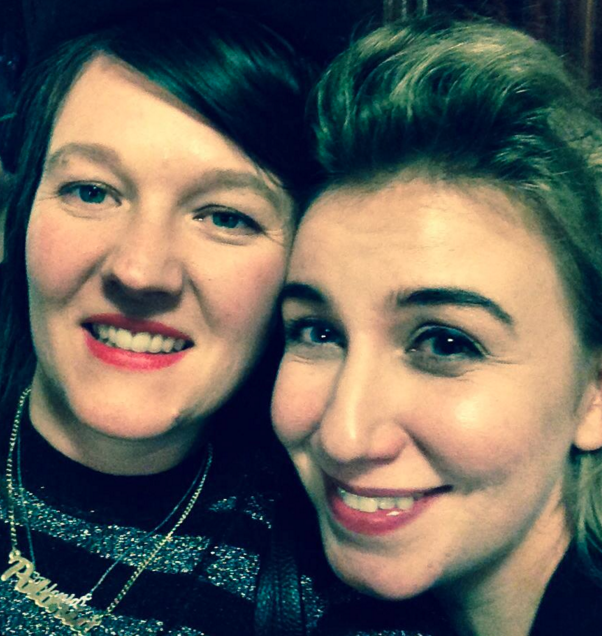 With authors Frank Pleszak and Janusz Jarzembowski – theie books inspired the research for the songs on my album Polonia (Janusz's books including – Armoured Hussars. Images of the Polish 1st Armoured Division 1939-47 (annotated edition) [Paperback]) (Frank's book – Two Years in a Gulag )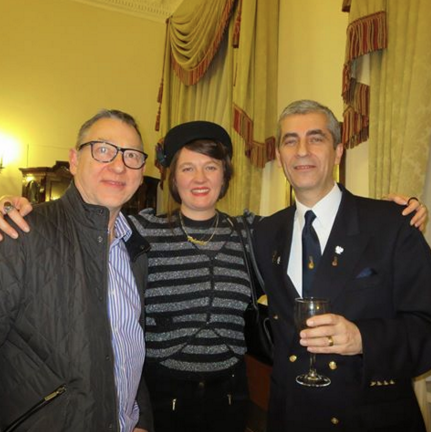 Katy Carr during the question and answer session, "Portrait of a soldier". Centre authors Roger Moorhouse and Clare Mulley. Here Katy is congrabefore been shared. For more info or to find out about the female resistant fighters of Poland in WWII  please visit www.zawacka.pl – this archive was opened in Torun undercover during Communism by General Elizabeth Zawacka the only Cichociemna (female Polish Elite Paratrooper to jump with the Cichciemni who were tranined in Fife in and around Scotland during WWII).
KATY CARR RECOMMENDS…
Watching the film  'Portrait of a Soldier' – watch here
The Lee Miller exhibition : A Woman's War is at the Imperial War Museum London, 15 Oct-24 April 2016 – featuring Anna Leska who was a serving officer in the Polish Air Force and one of three Polish women who served in the Air Transport Auxiliary. In this picture, she had only recently been cleared to do so. The women who flew in the ATA were extremely skilful, required as they were to fly a variety of different planes from the maintenance sheds to the airfields (in this image, Leska is in a Spitfire). Fifteen female pilots lost their lives during the war, some of whom were shot down.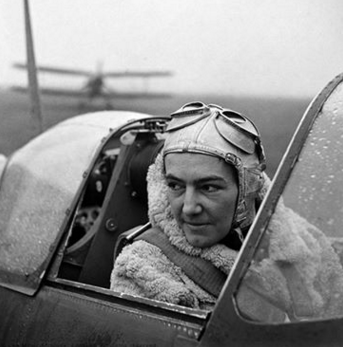 I would also like to remember a very wonderful artist, musician and songwriter who passed away earlier this month and whose inspiration will be with us always – DAVID BOWIE RIP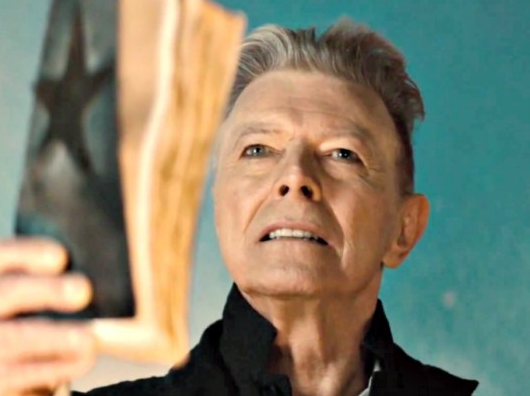 Thanks again for all your support of my music and keep in touch and take care
Much love to you all – Katy i Pozdrawiam serdecznie xxxx 🙂
Katy Carr's music Quotes :
– 'Carr is a fine example of that much-maligned beast we call Authenticity…' 
– 'never less than immaculate' Sunday Times Culture Magazine
– 'Her idiosyncrasy as a musician meant she'd have to forge ahead under her own steam – even the most avowedly avant labels fight shy of butterflies they can't easily net… ' 
– 'She's a true original, standing out like the spark generated by a Swan Vesta applied to a cigarette in the Blackout.' 
Katy Carr's Awards :
Katy Carr was nominated for the London Music Award 2012 alongside Kate Bush, PJ Harvey, Arctic Monkeys, The Good, the Bad & the Queen, Metromony, Ed Sheeran, Jim Jones Review, The Unthanks and Laura Marling.
~
Katy Carr Links below – please keep in touch!!!!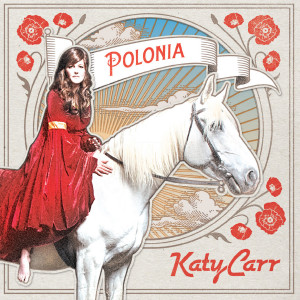 ~
I