Katy Carr's Oct/Nov 2014 Newsletter  
Dear Friends 🙂 
October has been a wonderful month and I have the great pleasure to meet and play to new friends across the UK and Poland. I visited British and Polish communities in Nottingham, Warsaw, Edinburgh, Northumberland, Deal in Kent and gave a speech and performance to the Senate in Warsaw – please visit this link to see the speech [in Polish] Katy Carr's speech at the Polish Senate in Warsaw – It starts at 15:00 mins 21st Oct 2014 http://senat.atmitv.pl/SenatConsole. A big thank you to Aneta Hoffman of the kresy Historii Foundation, Monika and Szymon Mieszkowska for all your help with the translation of my Senate speech into Polish – a copy of my Senate speech is available on request 🙂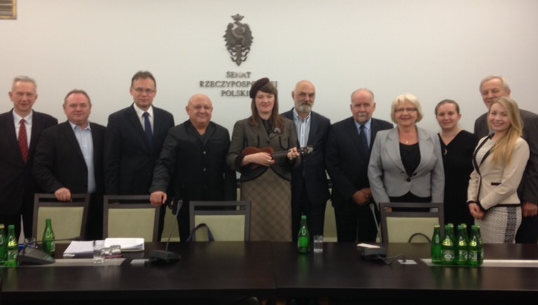 I wanted to say a big thank you to Agata Lewandowski and Witek Płusa for a wonderful concert at at the Pałac Wilanów [Wilanów Palace] in Warsaw Poland. It was a great honour to perform on the opening night of the Enigra Film Festival. Big thanks to Hannah Lovell for her creativity and film genius at my concert -The Wilanow Palace in Warsaw was the royal residence of King John Sobieski III [Bonnie Prince Charlie's Great grandfather!]. I was also very honoured to have the opportunity to screen Kazik and the Kommander's Car – our short documentary released in 2012. Below is Katy and Hannah at the Palace – photo is by Sławomir Kamiński from the Gazeta Wyborcza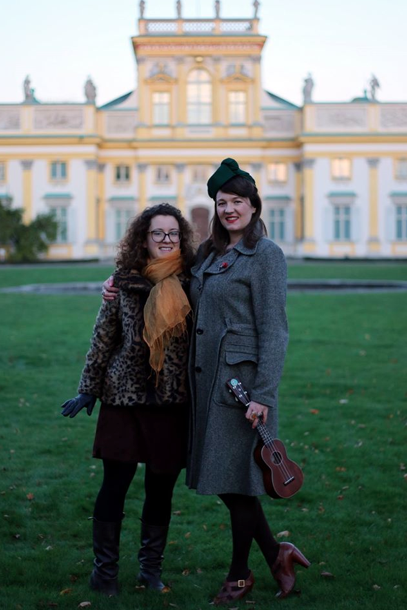 It was also a great thrill to play at the Nottingham Contemporary on 17th Oct for the opening night of Raphael Hefti and Agnieszka Polska's exhibitions – big thanks to all who made my concert so enjoyable 🙂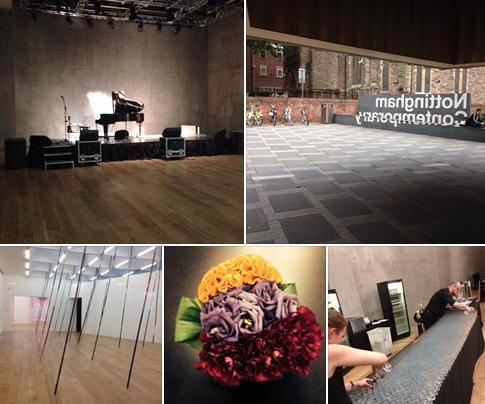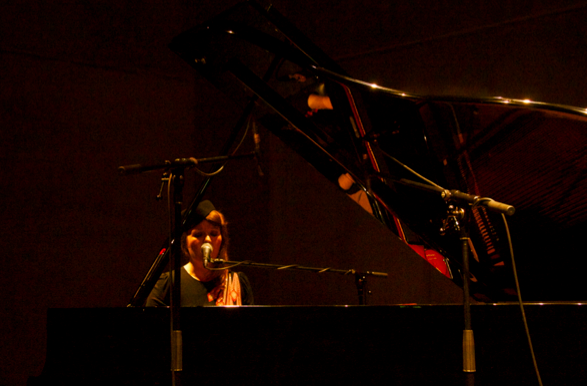 In addition I have had some incredible articles written about my musical work in Poland by the Polish media this month – click on links to read the full articles 🙂
> Katy Carr i patriotyczna energia
> Radio interview by Danuta Isler for Polish Radio – Katy Carr on thenews.pl Oct 2014
> Katy Carr article for Moje Miasto – mmwarszawa.pl ,,Dyscypliny nauczyłam się w wojsku" Dyscypliny nauczyłam się w wojsku" 
> Katy Carr Feature in Gazeta Wyborcza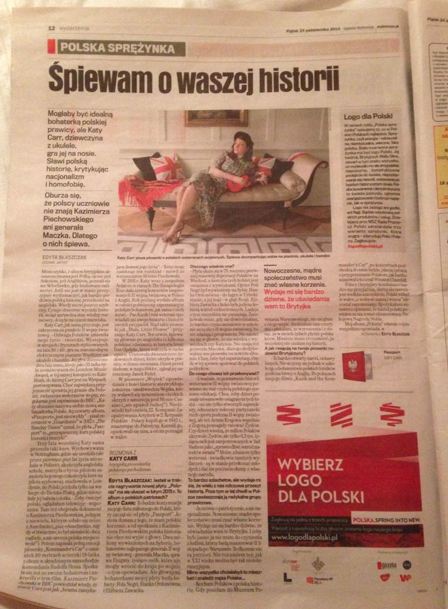 I also wanted to thank my friends at Smuggler's Records in Deal, Kent for a fabulous series of concerts 🙂  on 8th Oct at theThe Carlton Cinema,Westgate on Sea on 9th Oct at The Lighthouse in Deal and on 11th Oct : Katy Carr at the Landmark Centre at a Fund Raising event for the film Albert and Elizabeta and the charity Ella's Home which is a charity that supports trafficked women offering shelter and rehabilitation. We raised over £4000 🙂 A big thank you to Will Greenham and Dalziel Douglas and all at the Black Douglas for all the hard work you put into the event 🙂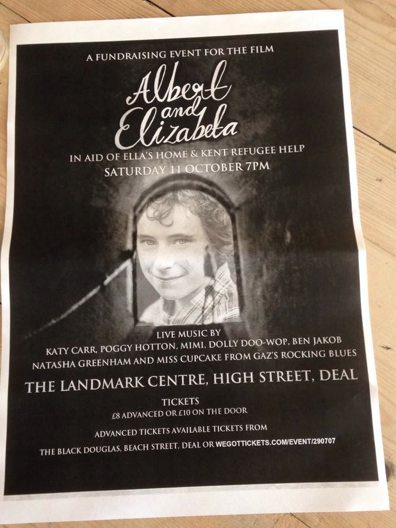 I was also very excited to appear on the TV Kulturalni PL alongside Emigra Film Festival Director – Agata Lewandowska  to discuss my concert connection with the Emigra Film Festival in Warsaw and screening the film Kazik and the Kommander's Car – here's the link to the tv program – interview starts at 15:00 http://vod.tvp.pl/kulturalni-pl/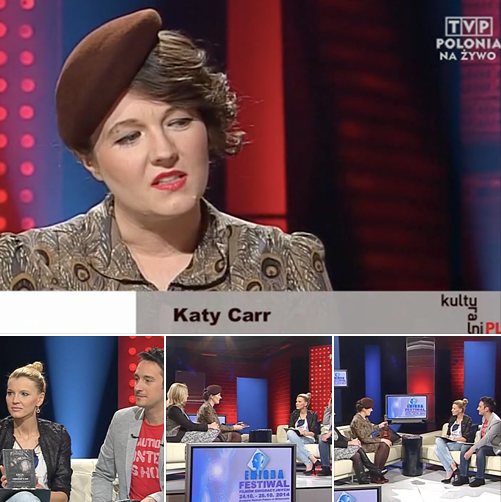 A big thank you to the Embassy of the Republic of Poland for hosting a memorial event to commemorate the end of the Warsaw Rising on 2nd Oct – here I met some favourite friends….
One of my favourite Polish singers Irena Delmar 🙂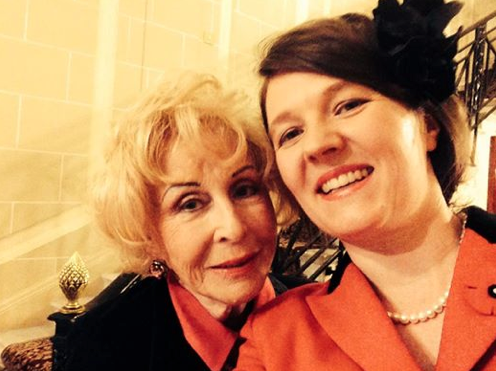 Below I am with two of my favourite friends Danuta Gradosielska of the 316 Company of the Polish II Corps Transport Company (PWSK) – women only – and her brother Stefan Bogusław Mączka of the Polish II Corps. Both Danuta and Stefan survived the 2 million plus mass transportation of Polish people to Siberia for free labour in Stalin's Slave trade which started on 10th Feb 1940. After Danuta and Stefan had been freed from Stalin's slavery of Polish citizens in the Soviet Union when the Sikorski–Mayski Agreement was signed in London on 30 July 1941 a treaty of 'amnesty for the inncents' between the Soviet Union and Poland, they both contributed to the Allied war effort in the valiant Polish II Corps who fought alongside the British forces in Palestine, Egypt and the Italian campaign including and winning the Great Battle of Monte Cassino in May 1944. 
I wanted to lead
you onto say a MASSIVE thank you to the Founder of the Wojtek Memorial Trust, Aileen Orr and her efforts in promoting the story of Wojtek the Bear with her book –  'Wojtek the Bear: Hero of World War Two.' I was so inspired to stay at Aileen's home in Scotland just recently which was also Wojtek the bear's home after WWII ended. Aileen is one of the most renowned Scottish ambassadors of Poland in Scotland and I am so honoured to have her as my friend. We are so lucky to have Aileen Orr working to create such strong and positive links between British and Polish communities through her love of Wojtek the bear and his associated history. Both Wojtek and Aileen are lovely spirits in my life and Aileen is my Mummy Scotland! 
Here we are looking at the tree that Wojtek the bear climbed in scotland and his claw marks… I love you Aileen and I support all the work you are doing and I look forward to working closely in association with you in the future especially in terms of reconnecting with my own Scottish roots… Big Hugs to all you lovely people in Scotland xxxx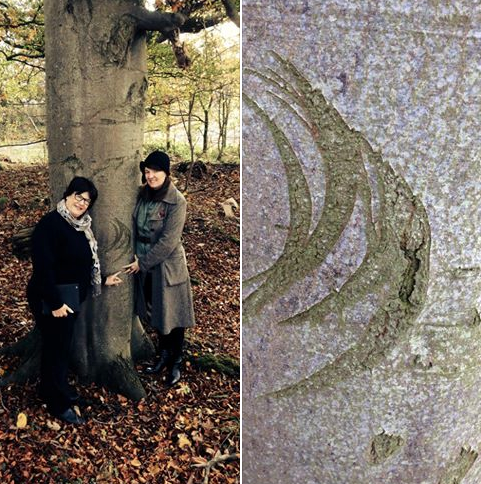 Katy Carr's Upcoming Concerts include :
9th Nov  at the Annual UK & Commonwealth Service of Remembrance at the Liberator Stone in Skaryszewski Park in Warsaw, Poland
11th Nov : 10am Concert in Czarnow details tbc
11th Nov : 1:30pm Concert at the Castle in Poznan details tbc
20th Nov : The Warsaw Security Forum, Warsaw, Poland
Thanks again for all your support of my music and keep in touch and take care
Much love to you all – Katy i Pozdrawiam serdecznie xxxx 🙂
Katy Carr's music Quotes :
– 'Carr is a fine example of that much-maligned beast we call Authenticity…' 
– 'never less than immaculate' Sunday Times Culture Magazine
– 'Her idiosyncrasy as a musician meant she'd have to forge ahead under her own steam – even the most avowedly avant labels fight shy of butterflies they can't easily net… ' 
– 'She's a true original, standing out like the spark generated by a Swan Vesta applied to a cigarette in the Blackout.' 
Katy Carr's Awards :
Katy Carr was nominated for the London Music Award 2012 alongside Kate Bush, PJ Harvey, Arctic Monkeys, The Good, the Bad & the Queen, Metromony, Ed Sheeran, Jim Jones Review, The Unthanks and Laura Marling.
~
Katy Carr Links below – please keep in touch!!!!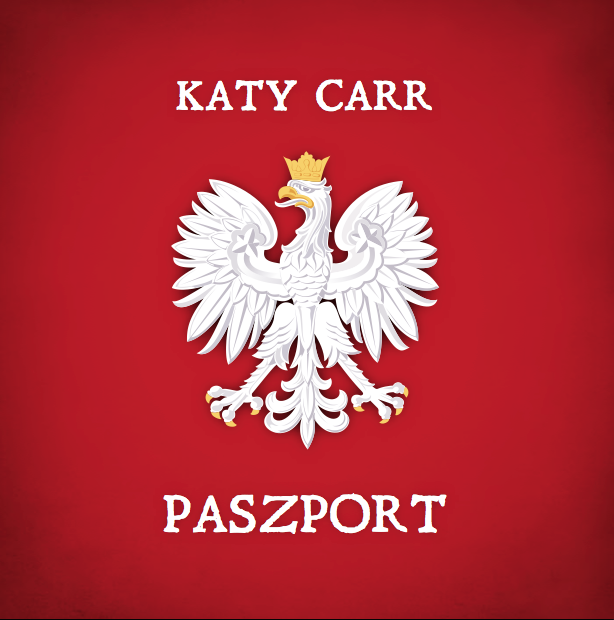 ~
I