Hello dear friends 🙂 I am just writing a few words to say what a fantastic year 2014 is going to be. Already this month has played host to some great events including The Jan Karski and Holocaust Memorial Day event at The Central Synagogue London on 29th Jan 2014. A big thank you goes to Rabbi Barry Marcus, Cantor Steven Leas, Agnieszka Adamska from Poland Street Association and Martin Smith, the director of the film "The Messenger from Poland". It was a moving evening at the Central Synagogue, attended by Polish Ambassador Witold Sobków, as well as members of London Town's Jewish and Polish communities who watched the film describing the story of Jan Karski, the Polish underground government's envoy, who informed Western democracies about the Holocaust in occupied Poland of 1943. Among others he spoke with President Roosevelt and the Foreign Secretary Anthony Eden but was unfortunately ignored.
I wanted to also pay tribute to the late Magda Rusinek Grodzka Guzkowska who died this month and who was a great inspiration to me – Rest in Peace Magda – my friend and inspiration – Magda Grodzka‐Guzkowska helped to save the lives of 5000 young Jewish children alongside Irena Sendler in Warsaw during WWII was a dedicated Polish resistance fighter and was acknowledged at Yad Vasham, Righteous Amongst The Nations : link to more about Magda here -'I made my own oath, that I would do everything I could to destroy Hitler. I was furious! At the whole war. That was the word for me: I am furious! I can do anything because I am furious! …I never felt like a hero..actually for me, it was rather fun!" Magda passed away January 9, 2014 peacefully at the age of 90. She was buried in Warsaw in the Jewish Cemetery as was her wish. We will miss her spirit, her gift for storytelling, her bawdy sense of humor, her boundless love and courage and patience and the lessons we all got from her every time we were fortunate enough to be with her. Rest in peace our precious friend. Katy with Magda below 🙂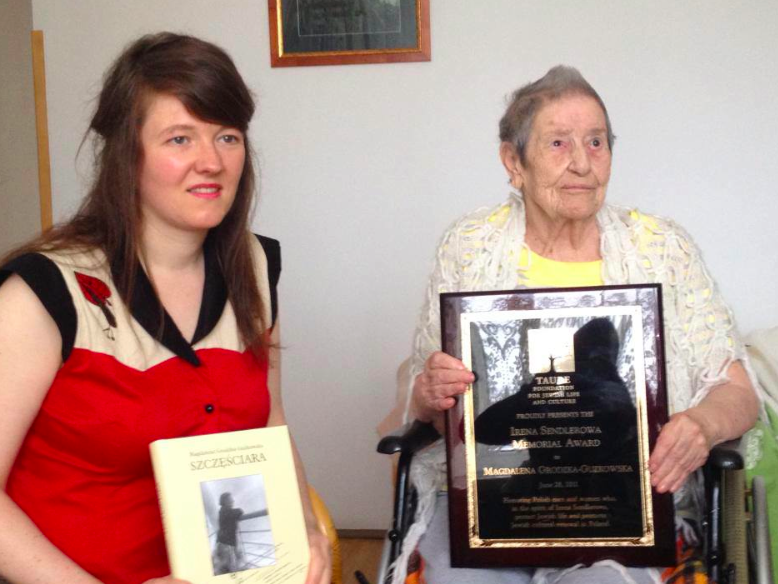 I wanted to leave you with a quote and a few links to our blogs from past performances in 2013 🙂
'A people without the knowledge of their past history, origin and culture is like a tree without roots,' – Marcus Garvey.
Enjoy these blogs and see you soon I hope 🙂
Here's Katy Carr cooking pierogi and performing her music with Katy Carr and The Aviatorsfor the Taste the World stage at Womad Festival 2013 -Part 1 http://www.youtube.com/watch?v=QyH0QZheYOk
Katy Carr blog at the MANCHESTER PLATFORMA FESTIVAL CONCERT PERFORMANCE http://www.youtube.com/watch?v=6S-DjamrACo
KATY CARR PERFROMING AT POLSH INDEPENDENCE DAY IN BELFAST TOWN HALL as part of National Independence Day in Poland hosted by the Polish Saturday School in Belfast 🙂 http://www.youtube.com/watch?v=izFFYDko1eo
Katy Carr's ROYAL ALBERT HALL SONGLINES MAGAZINE CONCERT http://youtu.be/A4RMtdhzjFg
Katy Carr and the Aviator's Polish Paszport Poland Tour Blog : http://www.youtube.com/watch?v=2vyLXTVhUfg&feature=youtu.be
Upcoming Katy Carr and the Aviators Performance News and Dates in February 2014 :
Feb 3rd 2014 : Katy Carr will be singing at a special event in commemoration to those Polish people who were transported to Siberia by the Soviets during WWII where the first mass transport was on 10th Feb 1940 – venue : Parish Club, 19-23 Edmund Street, Bradford,BD5 0BH with special thanks to Romana Pizon, Chair of SPK, Bradford – All welcome 🙂


Feb 15th 2014 : Katy Carr will be performing at the POSK : Sala Malinowa – 238-246 King Street W6 0RF London as part of the Polish Professionals in London's 'PPLove Party Filmowe.' Link for tickets here : 'PPLove Party Filmowe.'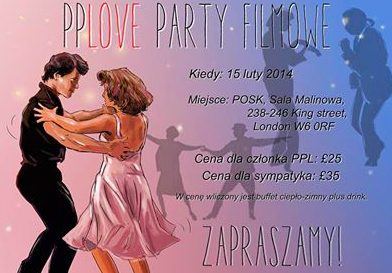 Feb 27th : Katy Carr will be performing a special performance at Jewish Book Week – link here to the event part of The Lives we live venue : 90 York Way, London N1 9AG020 7520 1485 – all welcome 🙂
I CAN'T WAIT for 2014 and
I look forward to seeing you soon again and sharing more news with you soon 🙂
Much love, keep in touch and take care Katy – Pozdrawiam serdecznie 🙂
Katy Carr's music Quotes :
– 'Carr is a fine example of that much-maligned beast we call Authenticity…'
– 'never less than immaculate' Sunday Times Culture Magazine
– 'Her idiosyncrasy as a musician meant she'd have to forge ahead under her own steam – even the most avowedly avant labels fight shy of butterflies they can't easily net… '
– 'She's a true original, standing out like the spark generated by a Swan Vesta applied to a cigarette in the Blackout.'
Katy Carr's Awards :
Katy Carr was nominated for the London Music Award 2012 alongside Kate Bush, PJ Harvey, Arctic Monkeys, The Good, the Bad & the Queen, Metromony, Ed Sheeran, Jim Jones Review, The Unthanks and Laura Marling.
~
Katy Carr Links below – please keep in touch!!!!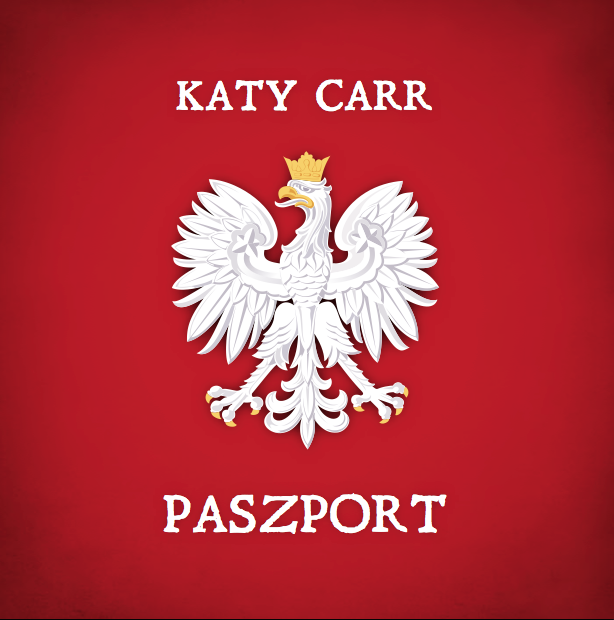 ~