Happy Summertime to you all!! and a special hello from Glastonbury Festival – where I have had the pleasure of playing at the Heavenly Lounge enjoying the wonderful music that is happening this weekend 🙂 June has been a month full of great events… Katy Carr and the Aviators were invited to Poland for a series of great concerts. On June 1st Polish Radio gave us an incredible performance slot for Trojka Radio Warsaw where we played to a wonderful live audience and received 3 x standing ovations. Afterwards we played a benefit concert for Barka UK – a charity which provides severely excluded Eastern European migrants with the opportunity for reconnection and social reintegration at the lovely Caffe Pawillion in Zoliborz, a delightful and leafy Warsaw suburb raising 4000 zloty for the charity. On June 2nd we shared the stage with Motorhead at Ursynalia the Warsaw Student Festival. On 7th June I played a delightful concert at the opening of the first Wojtek Bear memorial in Zagan, Poland in the presence of Professor Wojtek Narebski who has been a a soldier of the 22nd Artillery Supply Company Polish II Corps and had known Wojtek the bear 🙂 See us all below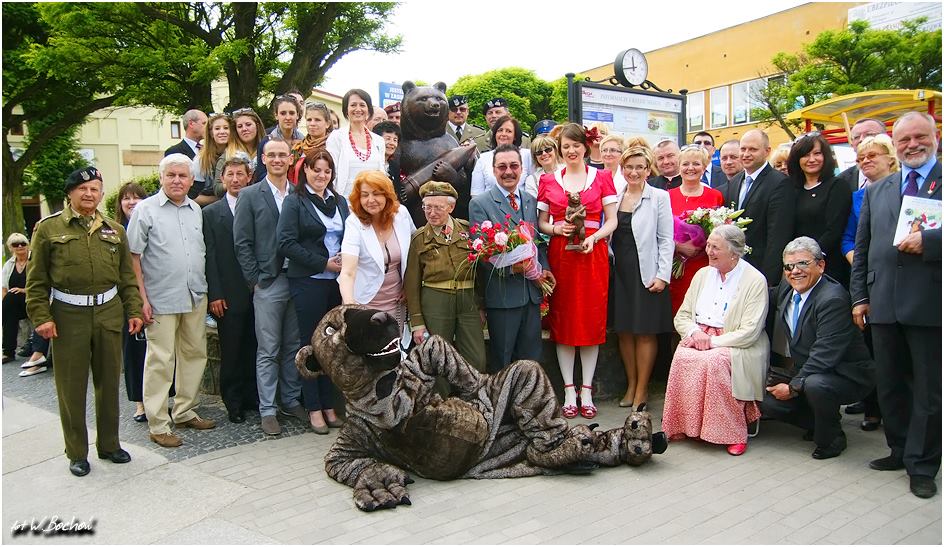 On 7th June I also played a fantastic concert entitled Koncert "Szare błogosławieństwo" at Fosa Staromiejska, Torun Castle. The Polish singer Roman Kołakowski brought together a group of wonderful Polish musicians and actors to perform specially dedicated music for the occasion. The artists included Maciej Miecznikowski, Beata Lerach, Kacper Kuszewski, Tomasz Steciuk and Leszek Zdun see the photo below 🙂 I was also interviewed by Monika Tomasik for Katy Carr on Polish Fakty 24 TV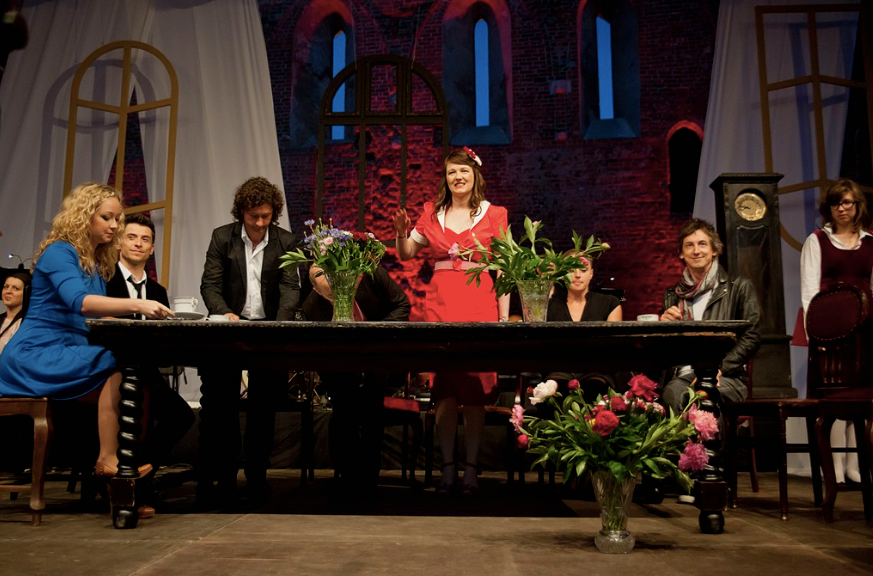 In addition on 14th June we performed at Yoko Ono's Meltdown at the Royal Festival Hall and the 14th edition of Celebrating Sanctuary – the annual arts festival that celebrates the contribution of refugees and migrants to the UK – Katy Carr & the Aviators performed songs of love, loss, resistance, hope and what it was like to be a Polish refugee during and after WWII.
Video blog : Link to blog Katy Carr and the Aviators play at the Southbank Centre during Yoko Ono's Meltdown
On 18th June I was asked by Leonard Cohen's biographer Sylvie Simmons to play at a special concert of Cohen songs at the Horse Hospital, London with Pete Molinari to celebrate the launch of her book which is unquestionably the finest biography of Leonard ever written 'I'm Your Man: The Life of Leonard Cohen.' on 22nd June we played a remarkable and delightful concert at WOMAD at Bristol Zoo and on 27th June Katy Carr and the Aviators played a lovely concert at the City of London Festival.
It has been a wonderful month and hopefully see you at my next concerts 🙂
Upcoming Katy News and dates :
20th July 🙂 Larmer Tree Festival
27 July 🙂 Kendal Calling
28 July 🙂 Womad – Charlie Gillett stage 🙂
Special thanks this month go to :
My wonderful musicians – The Aviators : Hannah Lovell, Orpheus Papafillipou, Paul Tkachenko, Samuel Slater, Samuel Sankey, Sara Silver Projects 🙂 Tomasz Wasielewski and Kasia Terej and all the crew at Caffe Pawillion, Zoliborz for helping to raise nearly 1000£ for Barka UK:)
Wioletta Sosnowska and the town of Zagan for putting on such a wonderful event for the Wojtek the bear memorial and Professor Wojciech Narębski pictured below for your personal first hand knowledge of Wojtek the Bear 🙂 Wojciech Zagula and everybody at Sosmusic.pl, Monika Tomasik for making a lovely TV interview with me for Fakty 24
, Anna Westfal and all at MJM Music PL for arranging such wonderful shows on Trojka Radio, Chris Ottewell and Peter Maine and all at the Polish Club in Bristol, George Matlock and ORLA Fm for having me on your program as a regular guest:) and my fans in Great Britain, USA, Poland and across the globe for the your continued support of my music – your wonderful messages and greetings bring so much happiness to my heart 🙂
Katy Carr and Professor Wojciech Narębski, of the Polish II Corps in Zagan, Jun 2013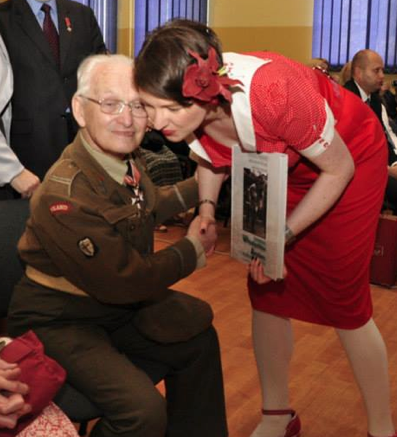 I thank you all again and look forward to sharing more news with you soon
Much love, keep in touch and take care Katy – Pozdrawiam serdecznie 🙂
Katy Carr's music Quotes :
– 'Carr is a fine example of that much-maligned beast we call Authenticity…'
– 'never less than immaculate' Sunday Times Culture Magazine
– 'Her idiosyncrasy as a musician meant she'd have to forge ahead under her own steam – even the most avowedly avant labels fight shy of butterflies they can't easily net… '
– 'She's a true original, standing out like the spark generated by a Swan Vesta applied to a cigarette in the Blackout.'
Katy Carr's Awards :
Katy Carr was nominated for the London Music Award 2012 alongside Kate Bush, PJ Harvey, Arctic Monkeys, The Good, the Bad & the Queen, Metromony, Ed Sheeran, Jim Jones Review, The Unthanks and Laura Marling.
~
Katy Carr Links below – please keep in touch!!!!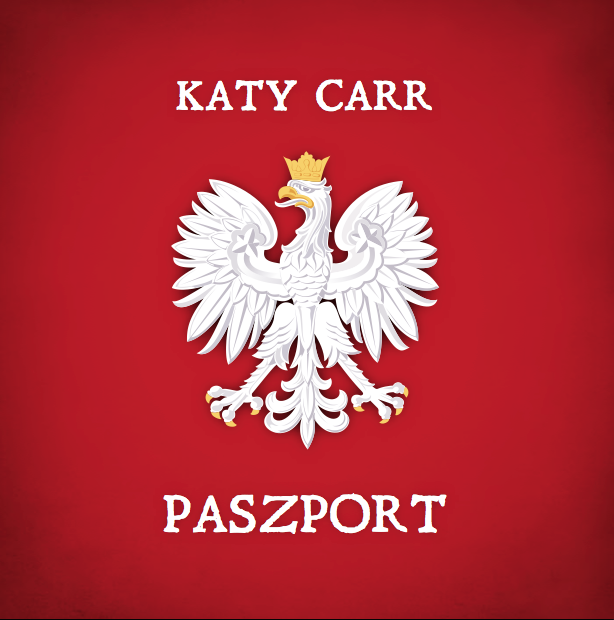 ~