It is so fabulous to be surrounded by the glorious sunshine here in London Town and look forward to celebrating what looks like the beginning of a fabulous summer for everybody!
I am very pleased to be able to share some forthcoming concerts with you from May through to June 2012:)
3rd June 2012
– 3/4pm Katy Carr sings solo at The Vintage Event to celebrate the Queen's Jubilee at Hildreth Street Market, Hildreth Street, Balham, London SW12 9RQ – expect 1940s WW2 ukulele –
link to show here…
Katy Carr and the Aviators – NEWS – April / May 2012 🙂
In April Katy Carr went on tour to the U.S.A. and performed to audiences in New York City, Connecticut, New Britain, Chicago and in South Georgia. The focal point of these concerts was to establish a link with Polonia – the Polish communities in the USA and share stories of WW2 Poland through song and film screenings of 'Kazik and the Kommander's Car,' which KC released earlier this year as a commemorative gesture to the 70th Anniversary of Polish boy scout, Kazik Piechowski's remarkable escape from Auschwitz concentration camp on June 20th 1942.
Katy Carr was very kindly received in the States and would like to express huge gratitude to all the hosts, venues, journalists and radio shows who helped to publicise and promote the tour. Here are a few links to media features to share with you:
Below Katy Carr at the Chopin Theatre, Chicago, April 2012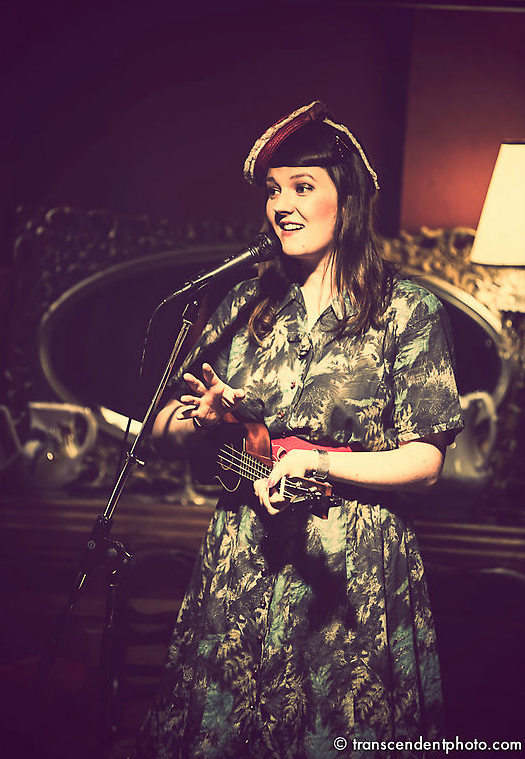 During May 2012 Katy Carr and the Aviators have had fun supporting Poland's splendid folk pop group Zakopower on their UK tour as well as playing for the Chairman of Nottinghamshire County Council at a special event dedicated to those people who raise money for the Royal British Legion. A memorable concert was also given at Age Concern, Nottingham where senior citizens were given a surprise Katy concert singing their favourite 1940s tunes.
20TH JUNE 2012 – 70TH ANNIVERSARY OF KAZIK'S ESCAPE FROM AUSCHWITZ – THE FILM, 'KAZIK AND THE KOMMANDER'S CAR' WILL BE SCREENED TO OVER 40000 BRITISH SCOUTS IN ADDITION TO SCOUT GROUPS ACROSS POLAND IN ASSOCIATION WITH THE SCOUT MUSEUM, WARSAW WHO WILL BE DISCUSSING AND RESPONDING TO VARIOUS TOPICS CONCERNING THE HISTORY OF POLAND SURROUNDING KAZIK'S STORY.
JULY 15TH 2012- KATY CARR PERFORMS AT POLSKA DAY , BLETCHLEY PARK [TBC]
SEPT 1ST 2012 – KATY CARR PERFORMS FOR THE TOWN OF TCZEW, POLAND IN AN AUDIENCE WITH KAZIK PIECHOWSKI AND THE PRESIDENT OF POLAND, BRONISLAW KOMOROWSKI [tbc]
SEPT 16TH 2012 – KATY CARR AND THE AVIATORS PERFORM AT THE FRENCH POLISH AIRSHOW IN LENS, FRANCE
SEPT 2012 – RELEASE OF KATY CARR'S EAGERLY AWAITED 4TH ALBUM, PASZPORT
– 'Carr is a fine example of that much-maligned beast we call Authenticity…'
– 'Her idiosyncrasy as a musician meant she'd have to forge ahead under her own steam – even the most avowedly avant labels fight shy of butterflies they can't easily net… '
– 'She's a true original, standing out like the spark generated by a Swan Vesta applied to a cigarette in the Blackout.'
PIEKNEGO DNIA I NIECH ZYJE POLSKA!
Katy Carr and The Aviators
LINKS:
Katy Carr, Musician, Songwriter Performer
Katy Carr on FACEBOOK
Katy Carr on MYSPACE
Katy Carr on FACEBOOK FAN
Katy Carr on FLICKR
Katy Carr on TWITTER
t : +44 [0] 7972254710
Katy would would like to honour and thank all the people and venues who have helped her this month:-
Hannah Lovell, George Simmonds, David Myles, Chris Cawte, Sara Silver, Francesca Ter-Berg, Steve Pulford, All at Topaz, POSK, The Polish American Foundations, New Britain, The Polish Institute and Sikorski Museum London, RAF Museum Hendon, Enfield Council, Vanessa Wolf- Hoyle, Polish Saturday School Enfield, Chace Community School Enfield, Keys Meadow Primary School Enfield, The Chopin Theatre Chicago, the Jozef Pilsudski Institute New York City, the Warzecha family Chicago, Sarah Datblygu, Janusz Skowron, Janusz Sikorski, Sebastian and Zakopower, Aga Kennedy, Mela Photo, all you wonderful people who turned up to our concerts, meetings and events in GB AND USA! Special thanks go to all the promoters and musicians who have made the concerts so memorable especially the May 13th London Forum concert which had an electric atmosphere.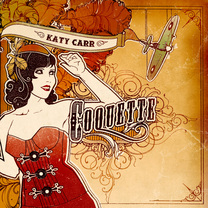 © 2010 Katy Carr. All rights reserved.
Illustration and web graphics © 2010
Susan Burghart