Dear friends,
This is short note to say Hi! and to let you know that my fourth album has now been recorded and is awaiting release! Stories inspired from World War Two Poland lace the record and weave a deep net of historical delights…. I will also be announcing soon how we are going to be commemorating the 70th Year of Kazik's Escape in 2012. The album recording process has been a lengthy and time consuming one but my music producer Nigel Woolf- Hoyle has been a joy to work with and so I am praising him from the top if the highest musical mountain. I will also be sharing with you some personal family history truths in the next few months that will possibly prove why I have had such an interest in Kazik's story and his escape from Auschwitz in 1942.
This month has seen me also do a marvelous concert with my fellow Avaitor the great violinist Flora Curzon supporting the Penguin Cafe at 'After Hours with Penguin Cafe plus support Katy Carr' East Wintergarden, Bank Street, Canary Wharf, London E14. Featuring outstanding luminaries from The Royal College of Music, Neil Coding of Suede and Gorillaz' regular Cass Browne, Penguin Café performed a marvelous concert and I was so proud to be able to play support to such a distinguished musical group. Besides all the musicians were so kind and lovely and also Arthur Jeffes is a great ukulele player and I will be certainly contacting him for a collaboration on a 1940s/ 2012 forthcoming ukulele album that i have in the pipeline! – Here I must say big thanks Peter Conway Mgt for securing this gig for me.
I will be playing at Grundvig Reminiscence project in Harrow On the Hill on 10th Nov if anyone is around and wants to come please let me know and at a film Premiere about Wojtek the Soldier Bear at Riverside Studios on 15th November – i am to include a song about Wojtek on my forthcoming Partisan Record —
So have fun and lots of love and let me know how you are all getting on! x x x kc ps – Jo Good and Matilda dog you rock and i love you!
BUY 'COQUETTE' If you would like a copy of Coquette [£10] please e: info@katycarr.com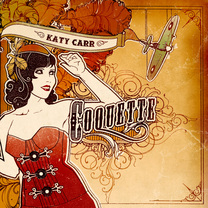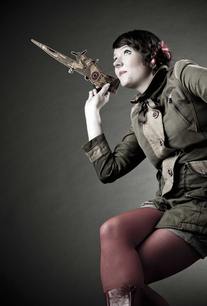 p.s.s see the link below for those of you who have asked me about a great tap class in London….
LINKS BELOW JOIN ME!!!