Katy Carr's Mar/April 2015 Newsletter
Hello friends!  
Hope you are well looking forward to a Happy Easter break
I'm giving you an update about some recent news and upcoming Katy Carr gigs. On 7th May – Katy Carr performs at the Filharmonia in Opole, Poland – address –  Krakowska 24, 46-020 Opole, Poland Tel +48 77 442 32 70 –   On 8th May 2015 – Katy Carr will be playing a concert at the House of Culture situated at the Museum of Lamsdorf, address – Museum in Łambinowicach, ul. Muzealna 4, 48-316 Łambinowice tel./fax +48 77 434 34 75  email: lambinowice@cmjw.pl – Both concerts have been organised in cooperation with the town of Opole and the Museum of Prisoners of War in Opole and Lamsdorf to commemorate the 70th Anniversary of the end of WWII. Special thanks to Museum director Violetta Rezler-Wasielewska, Janusz Wójcik from Radio Opole, Poland, the Emigra Film Festival. All are welcome – please find more details here
Some information for your in the recent Miejski Butik publication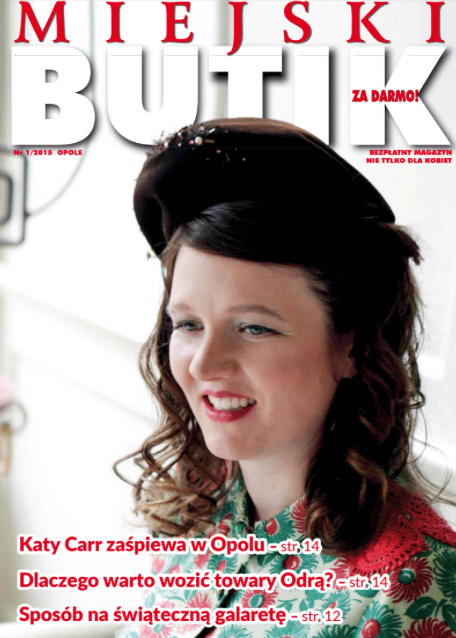 The past couple of months have also presented some delightful moments
Thank you to all of you who helped raise funds for the Polish Home Army – Armia Krajowa fund to help the Home Army veterans in Poland pay their winter electricity bills. With only £70 to live on per monthly pension, many veterans find it hard to cover their heatig costs….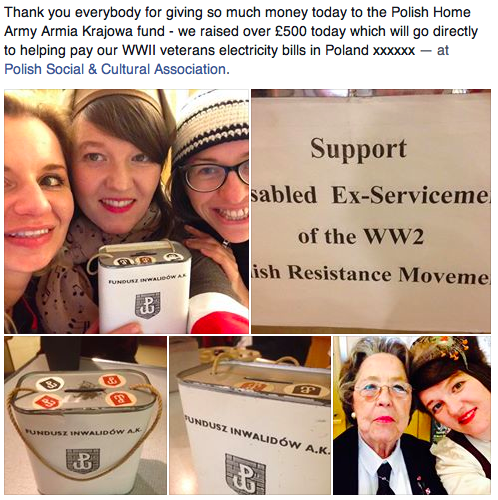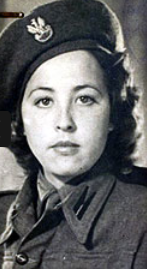 Above Katy Carr is with Marzenna Schejbal of the Polish Home Army – more info about Marzenna's role here in the Polish Home Army – the Armia Krajowa which was Europe's Largest European Underground Resistance force against Germany during WWII  The Warsaw women who took on Hitler
I wanted say a big thank-you to BARKA UK for inviting me to play the piano kindly donated by Jack White of The White Stripes at the charity auction at The Omega Auctions House, Warrington Bank Quay in February http://www.pianoforbarka.com. Over £5000 was raised for the charity
Here is a blog about our trip – created by Hannah Lovell
Blog can be seen here – Katy Carr plays Jack White's piano of The White Stripes for Barka UK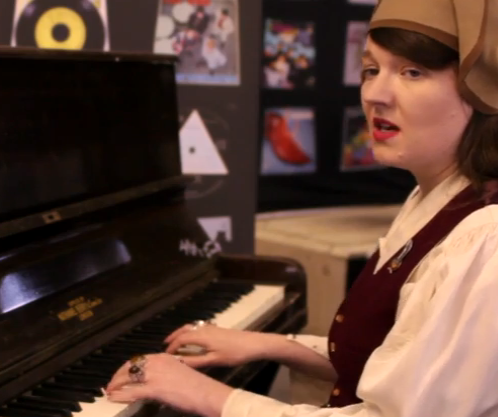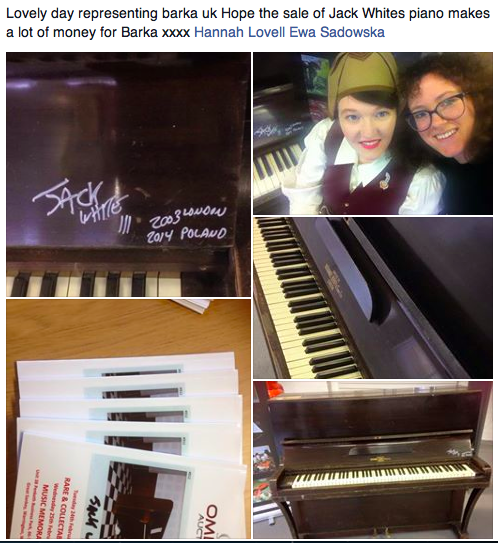 A big thankyou to the Polish Daily, Dziennik Polski for supporting the change.org campaign to keep Polish 'A' Level in British School Curriculum – see link here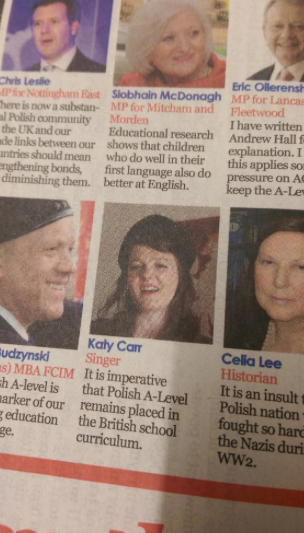 A massive thank you to the General Maczek School in Bydgoszcz – Ośrodek Szkolno – Wychowawczy nr 2 w Bydgoszczy Imienia Generała Stanisława Maczka Dla Dzieci i Młodzieży Słabo Słyszącej i Niesłyszącejul, Bydgoszcz,  for such wonderful hospitality and for commemorating the contribution that the 1st Polish Armoured Division made "For Your Freedom and Ours" in Great Britain and the West. I had a wonderful time and special thanks to Janusz Gołuchowski of the WWII 1st Polish Armoured Division for organising the trip. For more info about Janusz see here
Some photos from the trip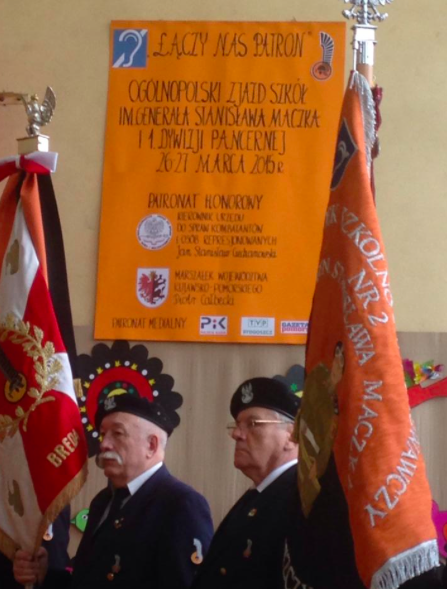 The school pupils honour with great prode the late and great General Stanisław Maczek [ 31 March 1892 – 11 December 1994] who was a Polish tank commander of World War II, whose division was instrumental in the Allied liberation of France, closing the Falaise pocket, resulting in the destruction of 14 German Wehrmacht and SS divisions. A veteran of World War I, the Polish-Ukrainian and Polish-Bolshevik Wars, Maczek was the commander of Poland's only major armoured formation during the September 1939 campaign, and later commanded a Polish armoured formation in France in 1940. He was the commander of the famous 1st Polish Armoured Division, and later of the I Polish Army Corps under Allied Command in 1942–1945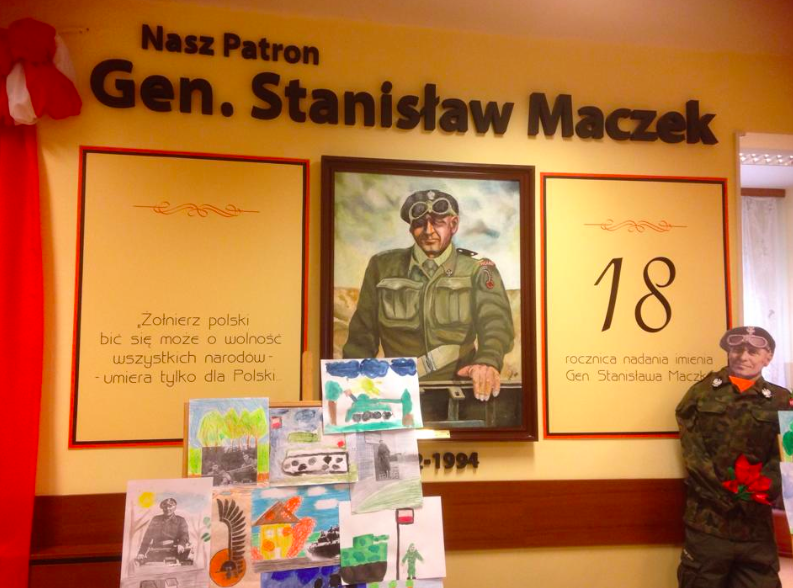 Below, I took this photo of a medal in the school's museum that was presented to the Polish soldiers of the 1st Polish Armoured Division from the people of Breda in the Netherlands for Liberating their region from German Wehrmacht and SS divisions in WWII.  After the WWII,  General Maczek was stripped of Polish citizenship by the Communist government of the People's Republic of Poland – which was not the true Government of Poland but had been elected in Moscow by Stalin, and thus had to remain in Britain. The true governement of Poland remained in Exile in London until the fall of Communism in 1989. As General Maczek, although fighting he had been fighting with the Allies – Poland was the greatest military force to Great Britain in Europe in WWII, the General was not considered by the British to be an Allied soldier, he was denied combatant rights and refused a military pension. As a result, until the 1960s he was forced to do menial work as a bartender at an Edinburgh hotel. In 1989, the last Communist Government of Prime Minister Mieczysław Rakowski issued a public apology and in 1994 he was presented with Poland's highest state decoration, the Order of the White Eagle. Lieutenant General Stanisław Maczek died on 11 December 1994, at the age of 102. According to his last wish, he was laid to rest among his soldiers at the Polish military cemetery in Breda, the Netherlands. Each year during Liberation Day festivities, Breda is visited by a large Polish contingent and the city devotes part of the festivities to the fallen Polish soldiers.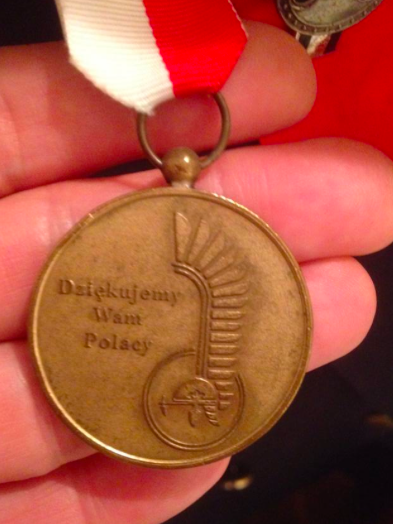 Below Katy Carr meets some of the pupils of the school
– this school concentrates on empowering the students who are deaf and hard of hearing with full skills for integration for the hearing world. I was completely blown away by how talented the students were and look forward to visiting them again soon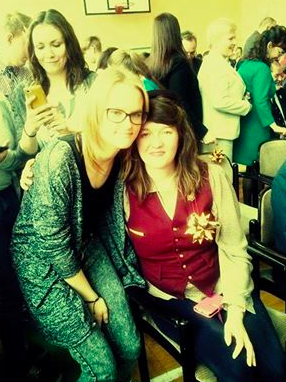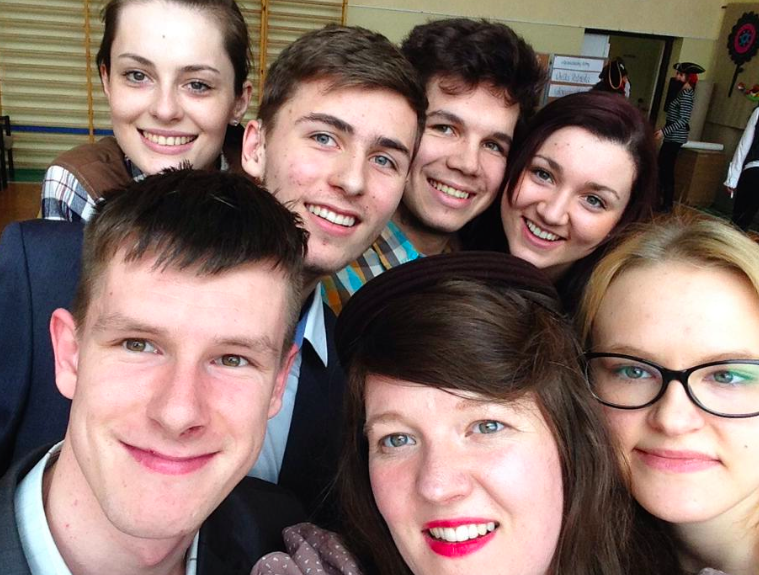 Some words of admiration that the pupils wrote for General Maczek

I hope to catch up with you all soon and if you have time check the bottom event out and maybe see you there – photo and artwork courtesy of Helen McCookerybook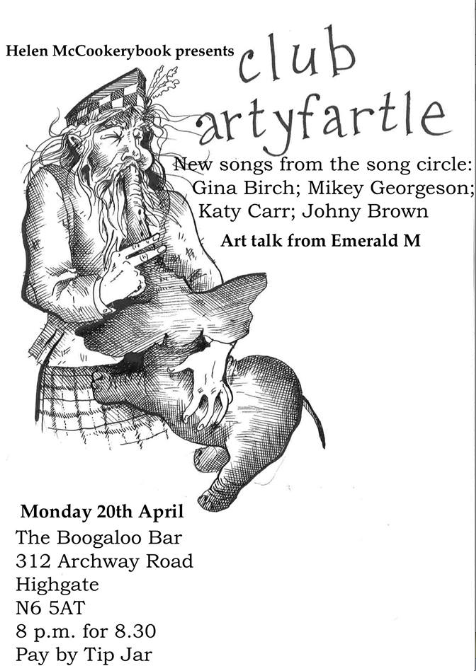 Thanks again for all your support of my music and keep in touch and take care
Much love to you all – Katy i Pozdrawiam serdecznie xxxx 
Katy Carr's music Quotes :
– 'Carr is a fine example of that much-maligned beast we call Authenticity…' 
– 'never less than immaculate' Sunday Times Culture Magazine
– 'Her idiosyncrasy as a musician meant she'd have to forge ahead under her own steam – even the most avowedly avant labels fight shy of butterflies they can't easily net… ' 
– 'She's a true original, standing out like the spark generated by a Swan Vesta applied to a cigarette in the Blackout.' 
Katy Carr's Awards :
Katy Carr was nominated for the London Music Award 2012 alongside Kate Bush, PJ Harvey, Arctic Monkeys, The Good, the Bad & the Queen, Metromony, Ed Sheeran, Jim Jones Review, The Unthanks and Laura Marling.
~
Katy Carr Links below – please keep in touch!!!!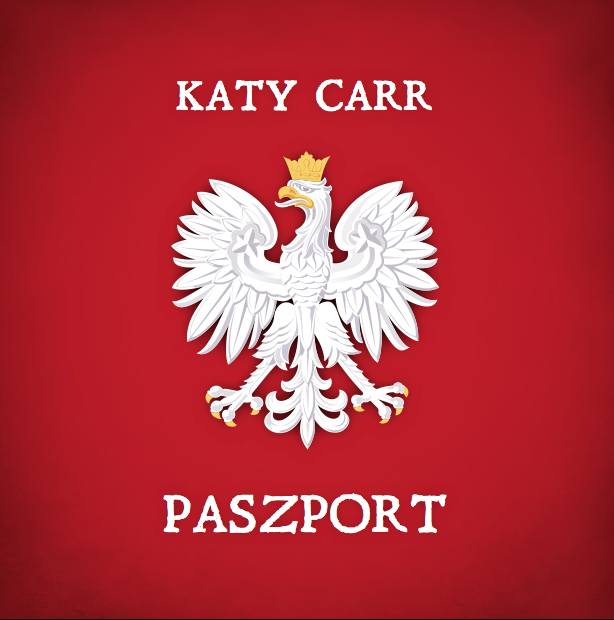 ~
~
To buy Katy Carr's music, cds, dvds please contact info@katycarr.com
I