Katy Carr's Nov/ Dec 2016 Newsletter : General Elżbieta Zawacka 'Zo', Torun,  Polish Radio & Tour
Dear Friends,
Thank you so much for supporting my music this month. I have had some great gigs on my November 2016 Poland Tour and I am looking forward to my next events.  On 17th December 2017 , I am set to play with Katy Carr and the Aviators at the Palladium in Warsaw, Poland – www.palladium.art.pl –  Please keep an eye on this website for gig information as this gig is still being confirmed… 
I am currently organising a UK tour so if you have any interesting events or you would like me to come to your community – please keep me informed!
This month I have played some fantastic events on Polish Radio,  a special concert in Torun, Poland to honour the late General Elżbieta Zawacka 'Zo' – the only lady to jump with the elite Polish Parachute regiment – (Polish equivalent of SAS in WWII) the Cichociemni…
 I also performed on the History Book of the Year awards on Polish TVP1 and a wonderful concert in the town of Tarnow in Poland. Below I am sharing you pictures and the shows
Paying homage to Hanka Ordonowna – the incredible 1930s Polish singer below by singing her famous song – Miłość Ci wszystko wybaczy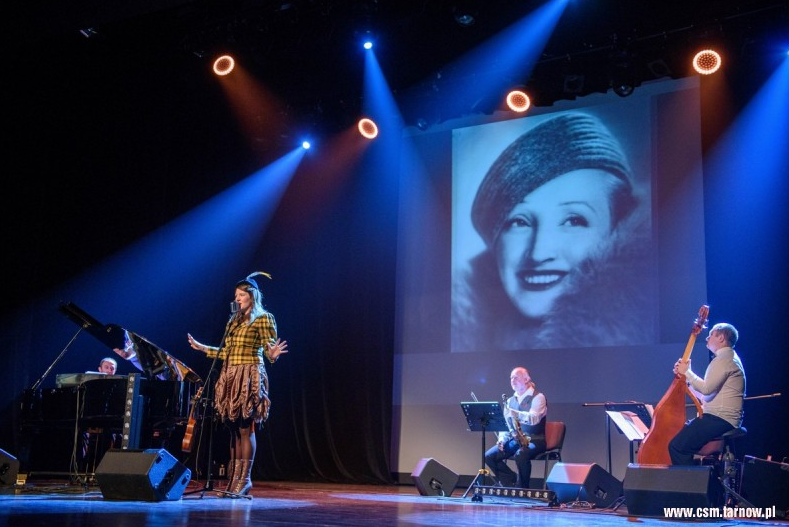 Big thanks this month to : the Fundacja Generał Elżbiety Zawackiej www.zawacka.pl, Polish Radio and my wonderful musicians in Katy Carr and the Aviators – this month were – (pictured below) – Marek Pawełek – accordion, Paweł Kuźmicz – double bass, Michał Półtorak – from Piwnica Pod Baranami – violin and Hannah Lovell, the director of film projections and archive footage. Lovely link to photos by Michal Poltorak of my Centrum Sztuki Mościce comcert – click here
  http://www.mck.tarnow.pl/foto,550,artfest-2016—koncert-katy-carr.html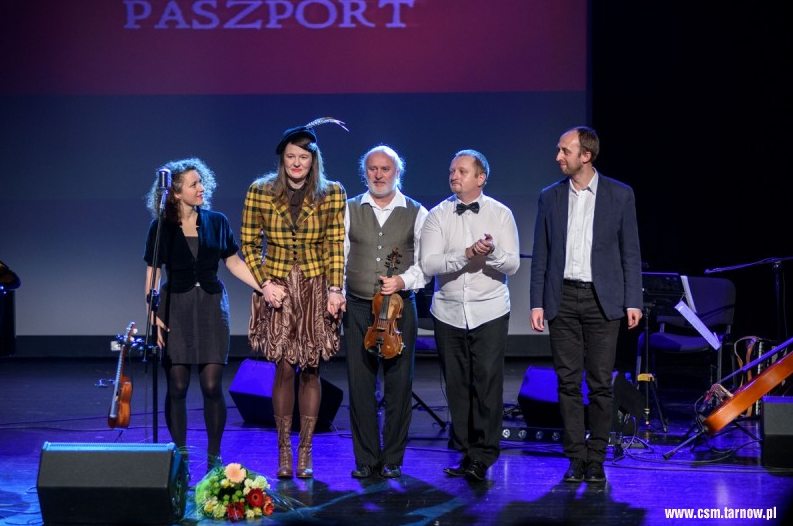 _______________________
THANK YOU for the lovely concert poster from the concert for the Fundacja Generał Elżbiety Zawackiej – and Susan Burghart for the Polonia Album Artwork www.zawacka.pl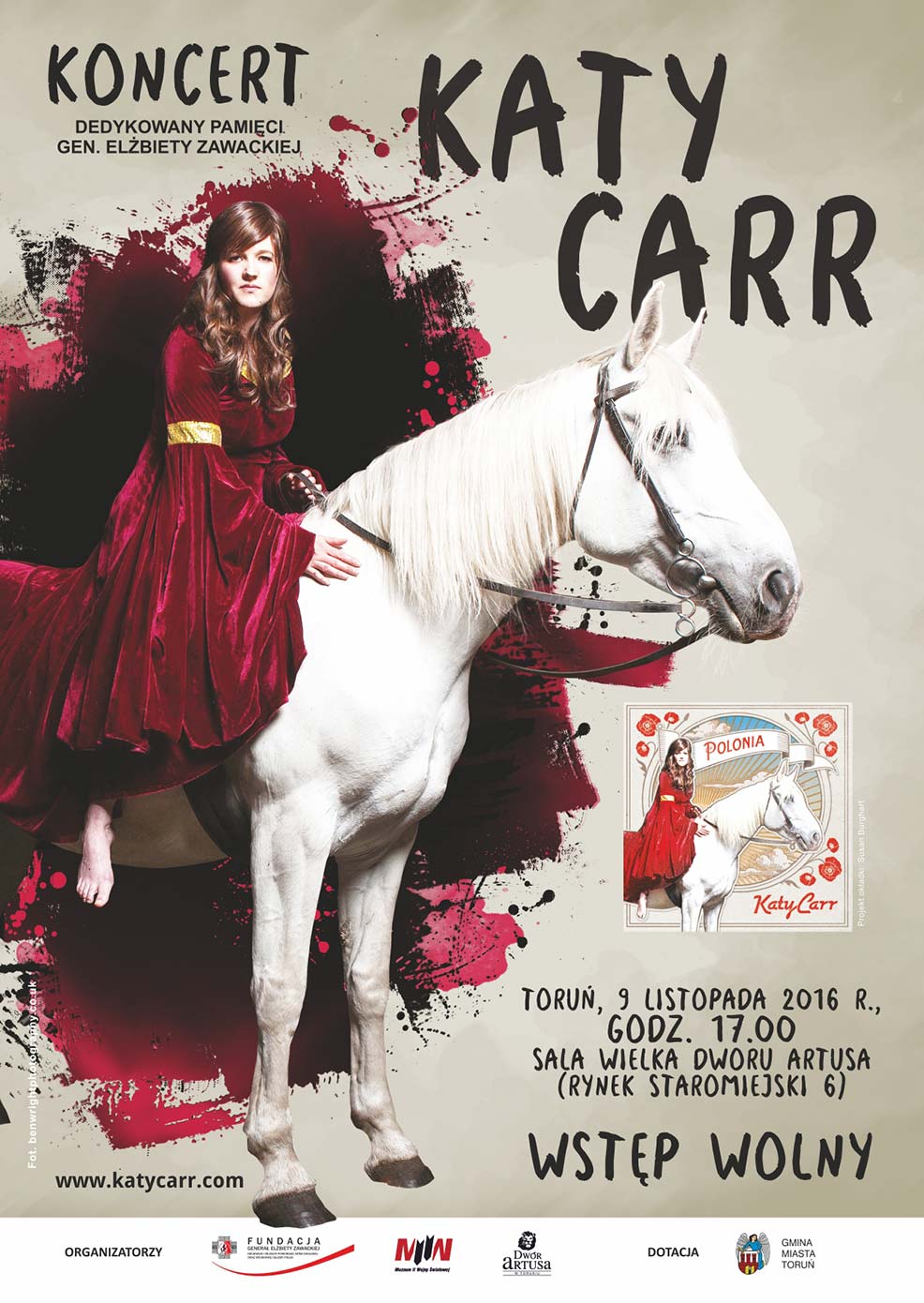 With a favourite audience member
))) Kazimierz Piechowski (b1919). Kazik's story influenced my song Kommander's Car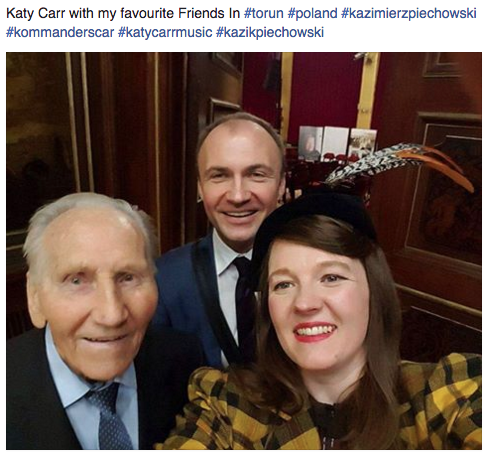 Katy Carr in Tarnow below !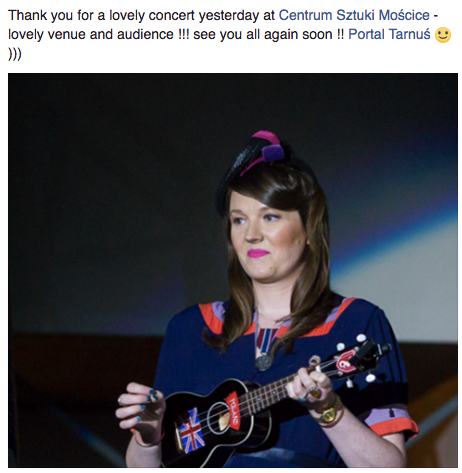 Meeting a great Polish Musician Michal Bialozej at the Polish Embassy in London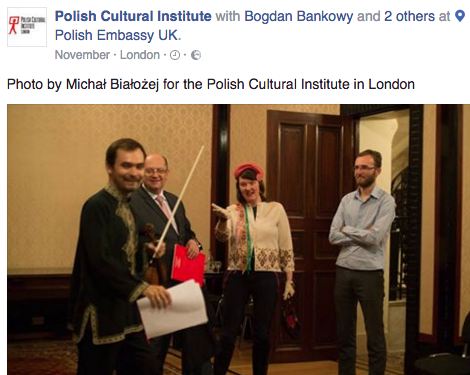 With the lovely Magdalena Grabianowska from the Polish Cultural Institute, London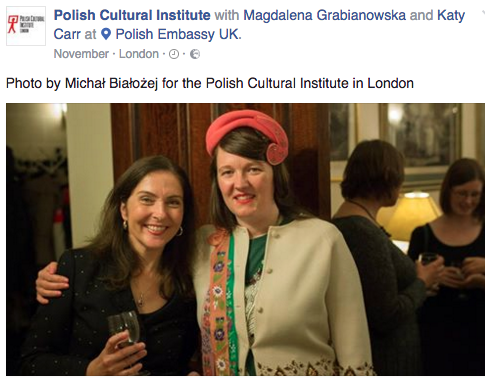 With my album Polonia and the song Jumping with Zo ! inspired by General Elzbieta Zawacka 'Zo' –
Album art illistration by the wonderful Susan Burghart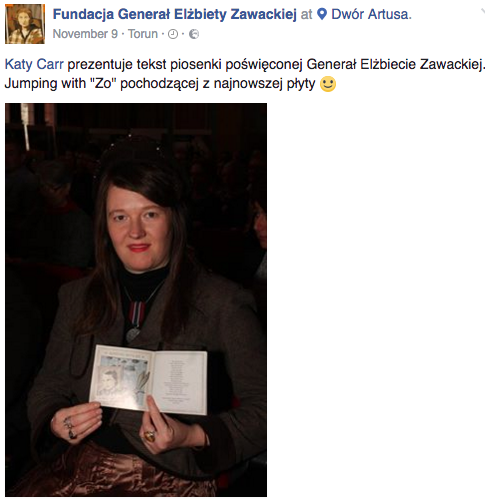 With volunteers from the General Elzbieta Foundation and Kazimierz Piechowski – my honorary Polish Grandfather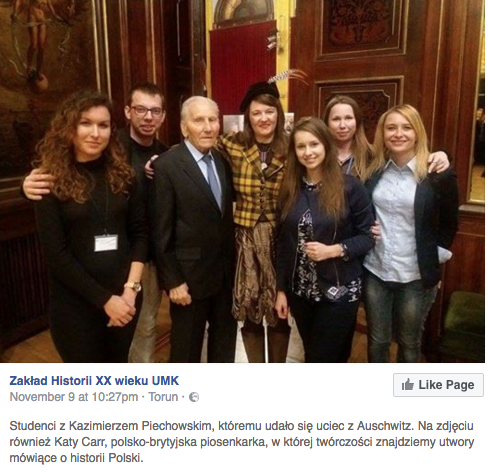 Katy Carr on Polish Radio with Jedynka Radio Presenter – Paweł Sztompke
 http://www.polskieradio.pl/7/160/Artykul/1693064,Katy-Carr-Brytyjka-o-polskim-sercu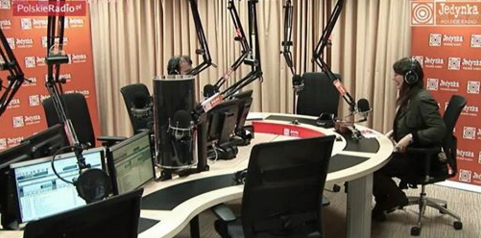 Concert at the Arts Centre at the Centrum Sztuki Mościce www.mck.tarnow.pl/

My fans had the chance to win concert tickets for my Nov Tour performances !
)))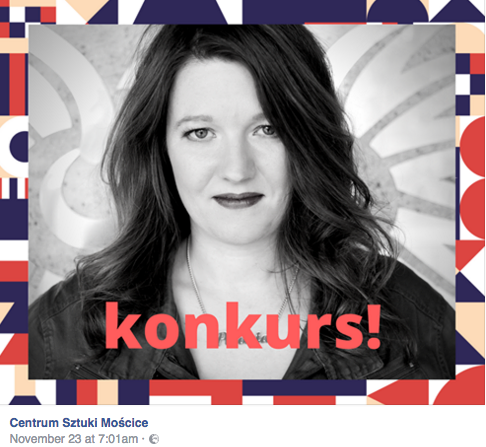 Katy Carr performed Motylek on Polish Breakfast TV
Link here
– https://pytanienasniadanie.tvp.pl/27785286/na-naszej-scenie-katy-carr-motylek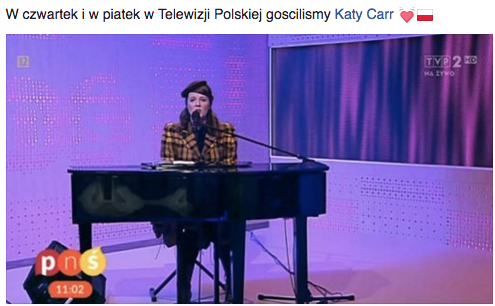 Signing CDs in Tarnow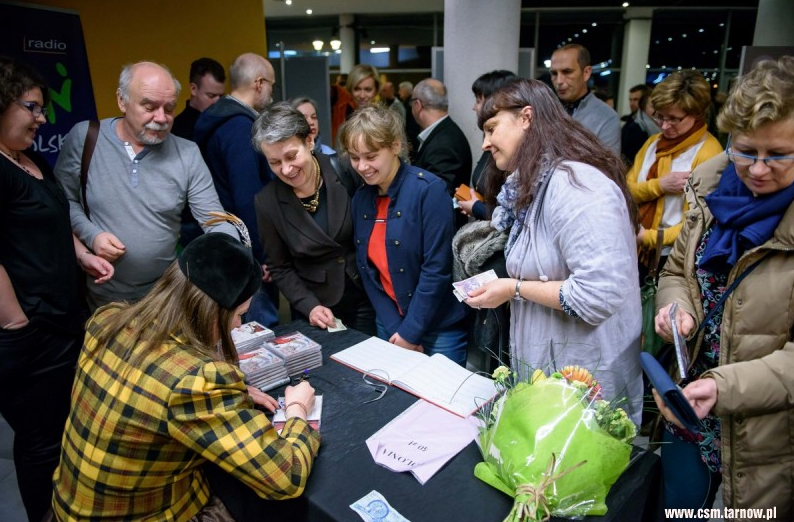 I wish you all a very Happy New Year and Season's greetings
))) May all your dreams come true and see you in 2017!!!
))) 
Look forward to seeing you all again soon
                       Thanks again for all your support of my music and keep in touch and take care
Much love to you all – Katy i Pozdrawiam serdecznie xxxx