Dear Friends,
This month has been a very busy and exciting time for my group Katy Carr and the Aviators so thank you to you all for your support. We had an amazing visit to Belfast where we worked with Northern Irish and Polish communities to help reduce hate crime across the city. Please see the posts below and also how you can listen to my music and album Polonia on British Airways
Our next events are centred around commemorating September 1939 and the Second World War experience in Poland. Please find out more below and hope we can cross paths
Thanks again and hope we can see you at one of my events soon !
Big hugs to you all
Katy Carr
___________________________________________________________________________________________
EVENT ANNOUNCEMENTS : I am very happy to announce that Katy Carr and the Aviators will be performing at the following events:
8th Sept 2016 at 1930 at the Białostocki Ośrodek Kultury Legionowa 5, 15-281 Białystok fax: 85 744 70 23 tel: 85 746 13 11 :  Katy Carr and the Aviators perform at the XVI Polish Siberian March of Living Memory – XVI Międzynarodowy Marsz Żywej Pamięci Polskiego Sybirui in Białystok, Poland fot. Krystian Data Photography EVERYBODY INVITED ! – Hannah Lovell dir of Kazik and the Kommander's Car and Katy Carr's music videos will be showing carefully selected archives from British Polish Museums to accompany the concert. Musicians who will play with Katy are Fabian Wlodaryk – accordion, Wojtek Hartman – violin, Wojtek Pulcyn – Double Bass
8 września 2016, godz. 19.30 – sala kina Forum, ul. Legionowa 5 Ostatnie bezpłatne wejściówki przekazane przez  Związku Sybiraków oddział w Białymstoku do odebrania godzinę przed koncertem w kasie kina Forum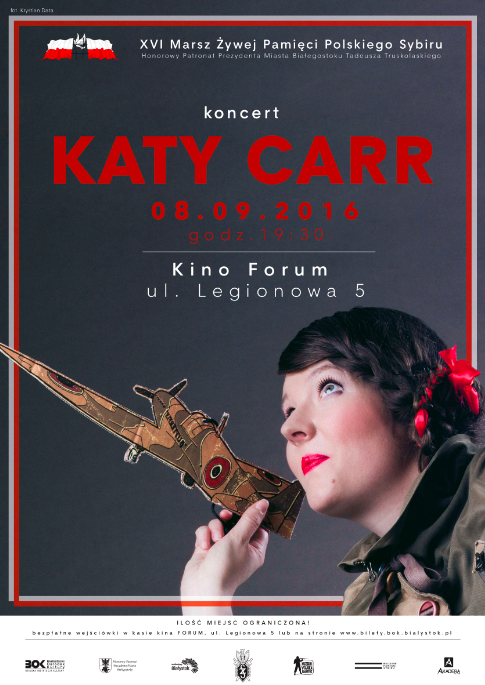 Info about event here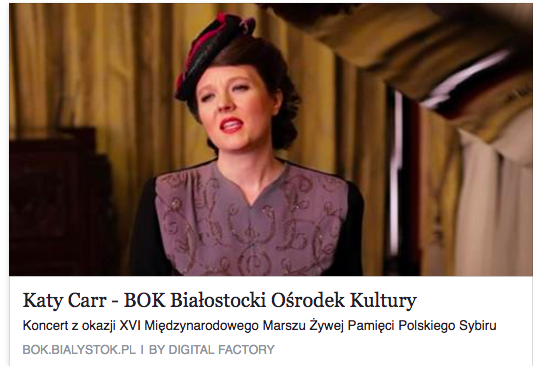 19th Sept 2016 Katy Carr performs at a special fundraising event for the WW2 Polish Resistance – Home Army (Armia Krajowa) Memorial at the foot of the Royal Castle – Wawel – in Krakow, Poland. at 19:00 at the Polish Hearth – Ognisko Polskie, 55 Princes Gate, South Kensington, London, SW7 2PN (opposite the Science Museum on Exhibition Road)
Event link :www.ogniskopolskie.org.uk/events/fundraiser-armia-krajowa-memorial
You are warmly invited to our special fundraising event for the WW2 Polish Resistance – Home Army (Armia Krajowa) Memorial at the foot of the Royal Castle – Wawel – in Krakow, Poland. Katy Carr will be singing songs inspired by Poland's contribution during WW2 in fighting for world peace, from her acclaimed albums Paszport and Polonia. You will have the opportunity to purchase a space to inscribe your name on the Plaque of Memory of the memorial. Prices for name inscriptions start at £20,000 for the largest name inscription down to £20 for the smallest space as this is a memorial for everyone to join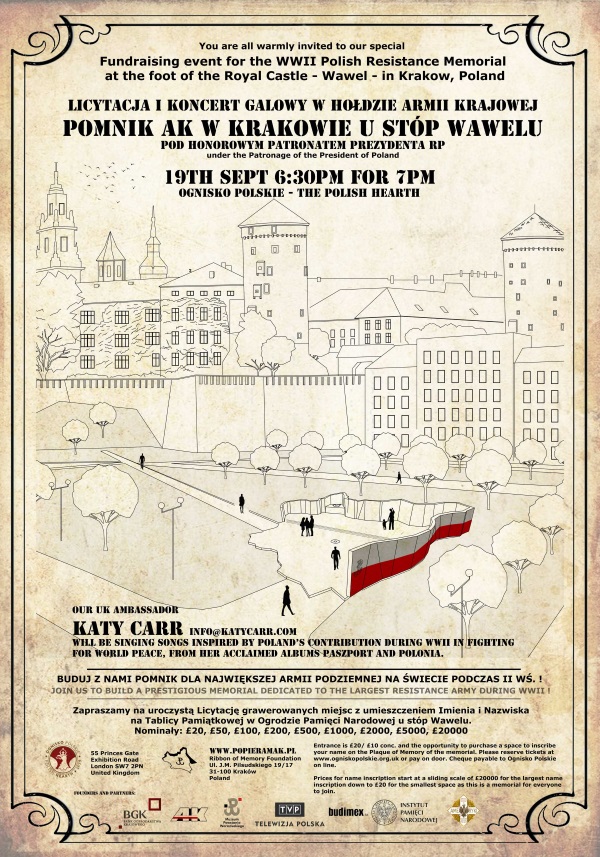 23rd Sept 2016 Katy Carr will visit the Gryfino music school for an evening of workshops with the music students
24th Sept 2016 at 15:00 –  Katy Carr performs at an Open air concert in Gryfino which is the capital of Gryfino County in West Pomeranian Voivodeship, Poland, previously in the Szczecin Voivodeship(zachodniopomrskie). The concert will take place here – Gryfino, Nabrzeze kolo mostu. This concert is linked to commemorating the Battle of Arnhem and is funded with special thanks to the City Council of Gryfino and GUZ-ART. 
Polish info : Impreza odbedzie sie w dniu 24.09 o godzinie 15 w miejscowosci Gryfino (zachodniopomrskie) Nabrzeze kolo mostu. Bedzie to koncert plenerowy polaczony z inscenizacja historyczna ,,Orly nad Arnhem,, partnerem koncertu jest Urzad Miasta i Gminy Gryfino oraz firma GUZ-ART. Dzien przed koncertem 23.09 odbedzie sie spotkanie z dziecmi ze szkoly muzycznej w Gryfinie oraz wieczor autorski z Katy Carr
Special thanks to all who attended our recent events ….
6th Aug Wilderness Festival @Cornbury Park, Oxfordshire – A MASSIVE THANK YOU TO Chris Tofu and all at Continental Drifts, Global Local, Katy Carr i Lotnicy [Katy Carr and the Aviators] FOR A FAB FAB CONCERT WHERE WE PERFORMED SONGS DEDICATED TO THE FRIENDSHIP SHARED BETWEEN GREAT BRITAIN AND POLAND DURING WWII — I was so proud to ahare the line up with Robert Plant, Roy Ayers, Goldie, and my dress was from beautiful Oaxaca Mexico with BEADS FROM Kraków, Poland HAT BY Basia Zarzycka thanks to all who came to see us perform !
)))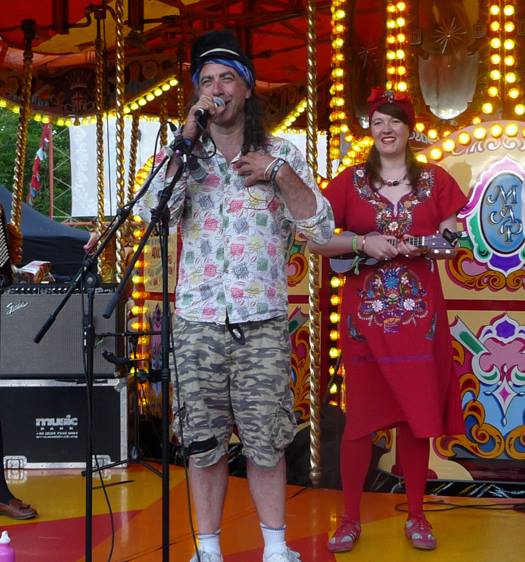 19th August – It was an honour to take part in the Side by Side project linking Polish communities with Northern Irish communities in East Belfast.
Below are some pictures of the workshops from the 'Heart Poland – Building Bridges,' workshop project where we worked with the young people in Belfast who drew inspiration from the true history of WWII Polish scout Kazimierz Piechowski's remarkable and daring escape from Auschwitz concentration camp in 1942 in the Kommander's Car – Watch Katy Carr's song Kommander's Car by clicking this link
  for more info on Katy's workshops watch here
 https://www.youtube.com/watch?v=KrFWtYbllhs
below Katy Carr shows a young workshop student how to play her British/ Polish ukulele. These workshops were specifically designed to help reduce hate crime across Belfast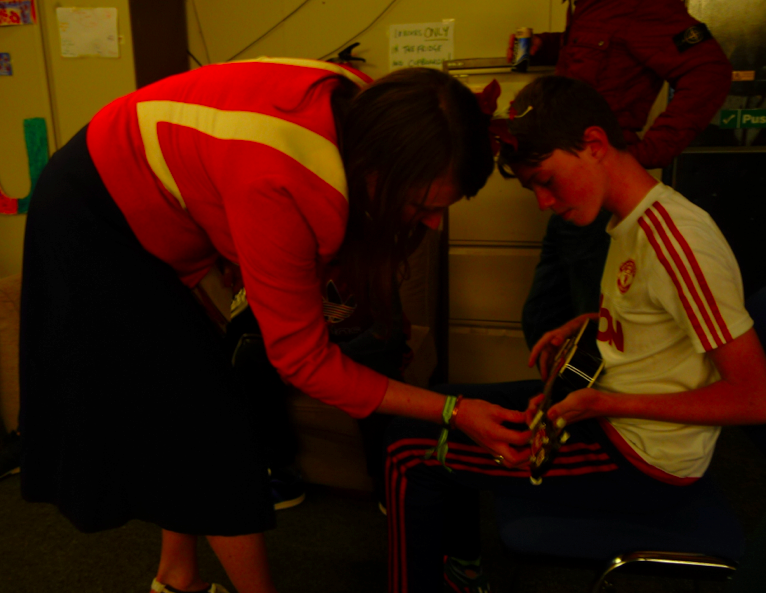 Below the workshop students watch Katy's song Kommander's Car on Youtube from a student's phone…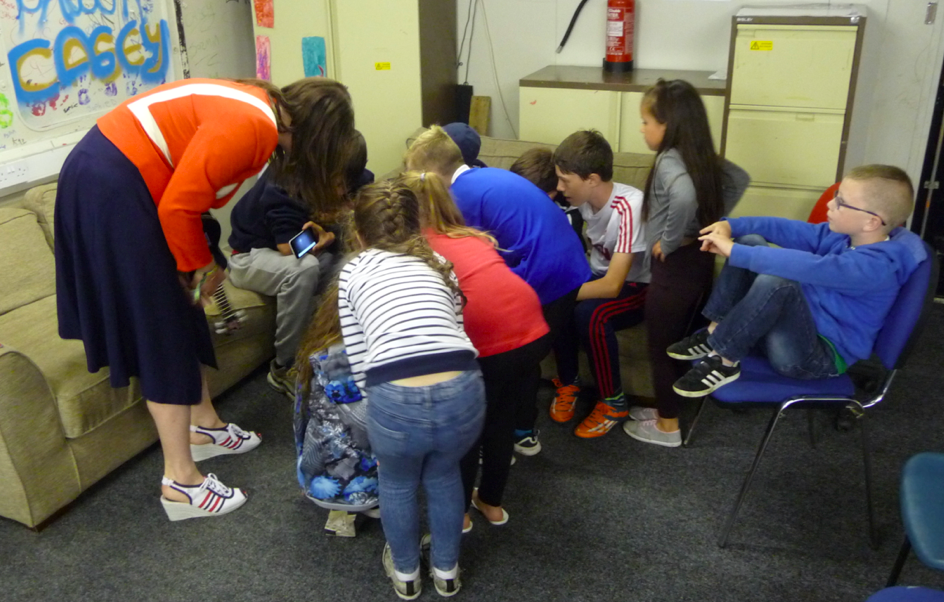 Katy Carr explains the inspiration behind her song Kommander's Car – inspired by the last 80m of Kazimierz Piechowski's escape when he and the other three escapees were dressed in SS uniforms and when the final barrier of Auschwitz was still down – the Polish scout had to do something radical to get the German guard to open the final gate ….. a very tense moment that the young students listened to intensely – watch the full Kazik and the Kommander's Car film here for more info www.kazikfilm.com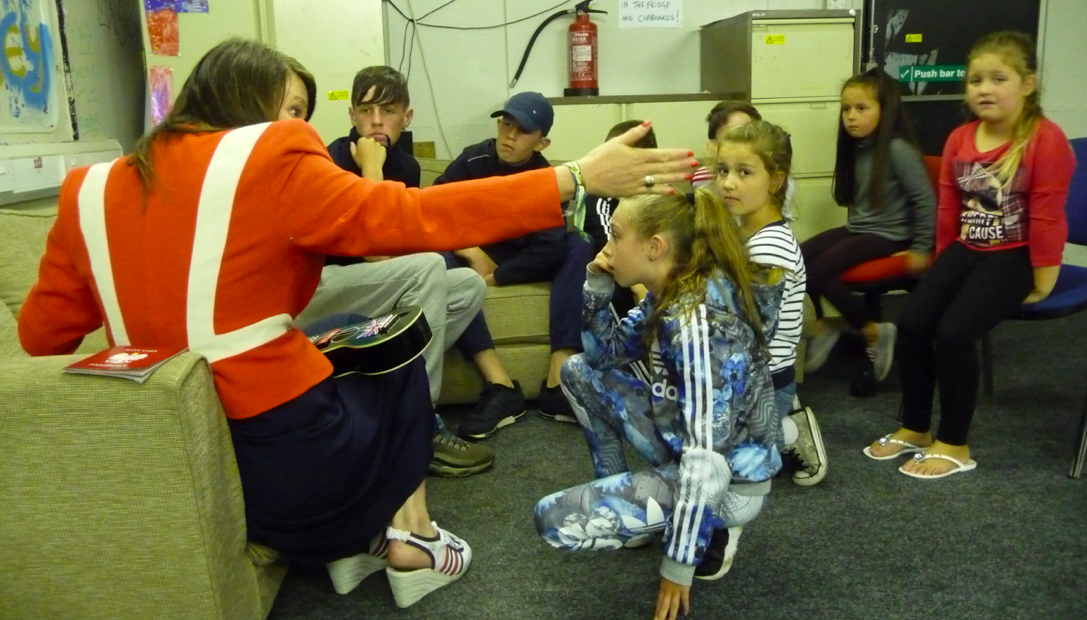 Below we sang 'Wojtek' inspired by Wojtek the Soldier Bear – video can be viewed here
 Official music video for Wojtek (the Soldier Bear) by Katy Carr – YouTubehttps://www.youtube.com/watch?v=-1uEn7dvne8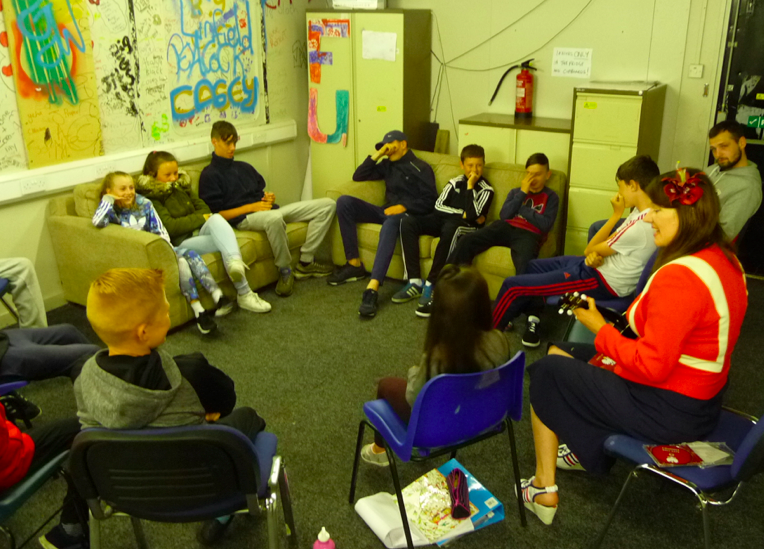 Below – the project poster for the concert of the event.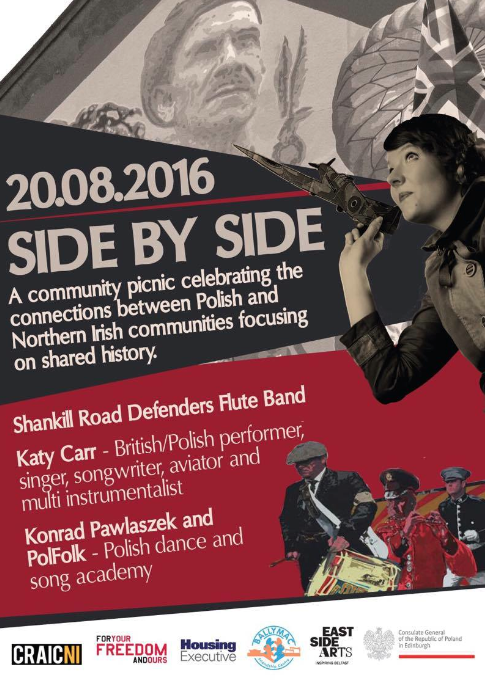 The Shankill Road Defenders Flute Band performed with Katy Carr and shared an experience of Northern Irish, Scottish and Polish Folk culture through songs and music.
BBC Northern Ireland filmed Katy Carr singing Dziś do Ciebie przyjść nie mogę – a Polish WWII Partisan song and made a feature on the National news … See the video section of Katy Carr's Video section here at www.facebook.com/KatyCarrmusic to watch the full performance and interview. The concert took pplace at the Ballymac Friendship Centre East Belfast and integrated Polish and Northern Irish communities against hate crime that occurs throughout the city … CONGRATULATIONS to all who attended and made the project happen — looking forward to returning to do more good work soon – and thanks to all who helped at the event and CRAIC NI for coordinating the work…. and to Maciek Bator and Eva Grosman for all your hard work and all at the Friendship centre and housing executive
))))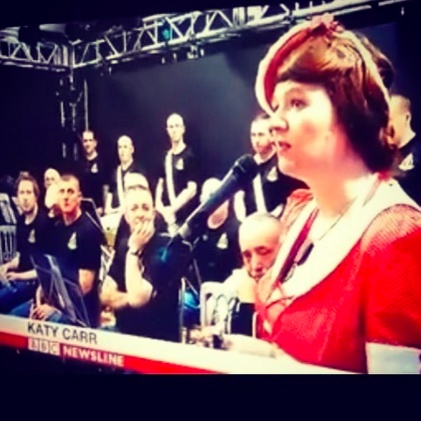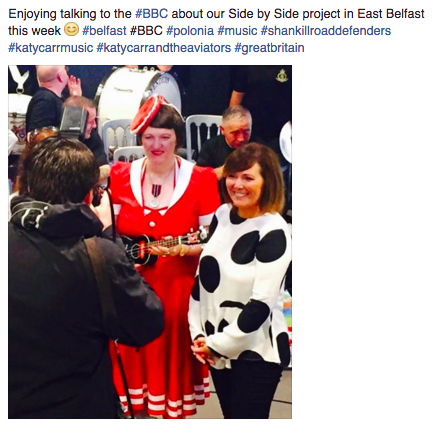 Another student learns the ukulele!!! ;))) – it's catching on Eva !!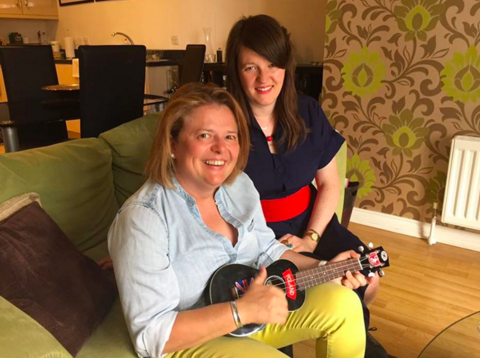 and it was a great honour to visit Dee Craig's wonderful mural to the Great and late General Sosabowski who in WWII fought in the Battle of Arnhem (Netherlands) in 1944 as commander of the Polish 1st Independent Parachute Brigade
Mid August I wanted to say thank you to Gosia Stefanowicz and all at the Polski Ośrodek Naukowy UJ w Londynie for the wonderful student trip in mid August with all our Polonia UK friends
))) below we are together in the main square in Warsaw having just had a delicious meal. The visits and study program were excellent and please find out more information here at Polski Ośrodek Naukowy UJ w Londynie and info on how you can become involved
))))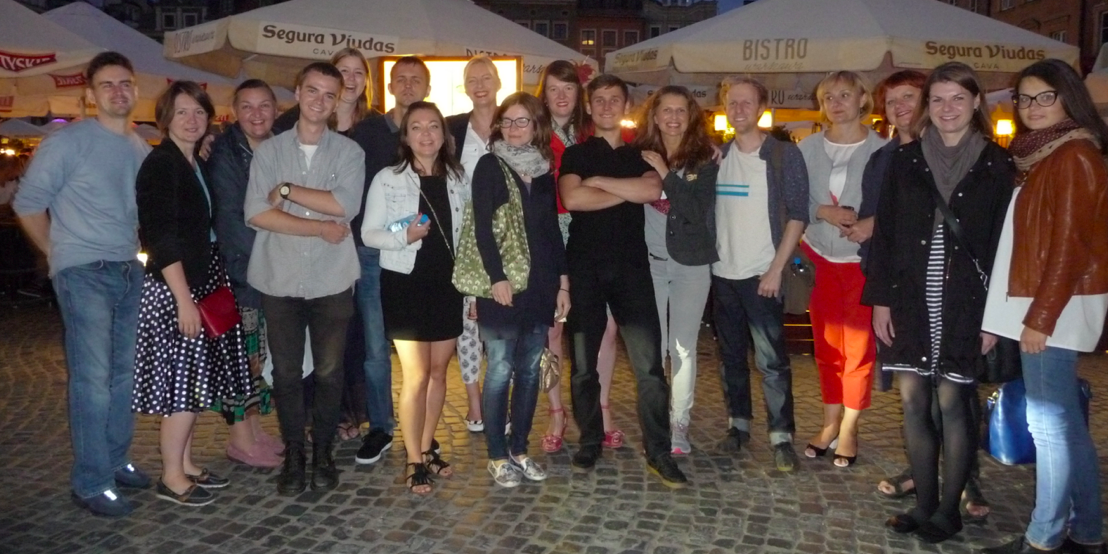 I had the great privilege to visit the Holy Cross Church in Warsaw for Chopin concerts and to see where the urn containing the heart of Fryderyk Chopin, in accordance with the composer's wishes, was brought to Poland and laid to rest in 1882.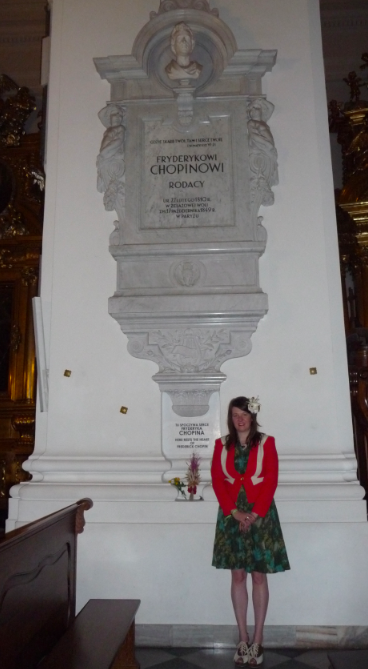 Below Katy was pictured practicing on the piano played by Ignacy Paderewski. I was practicing my song
'Polonia'
(link to video here)
which was inspired by Sir Edward Elgar's composition Polonia – written 100 years ago in 1915 for the great pianist and Polish composer Paderewski who later became President of Poland in 1919.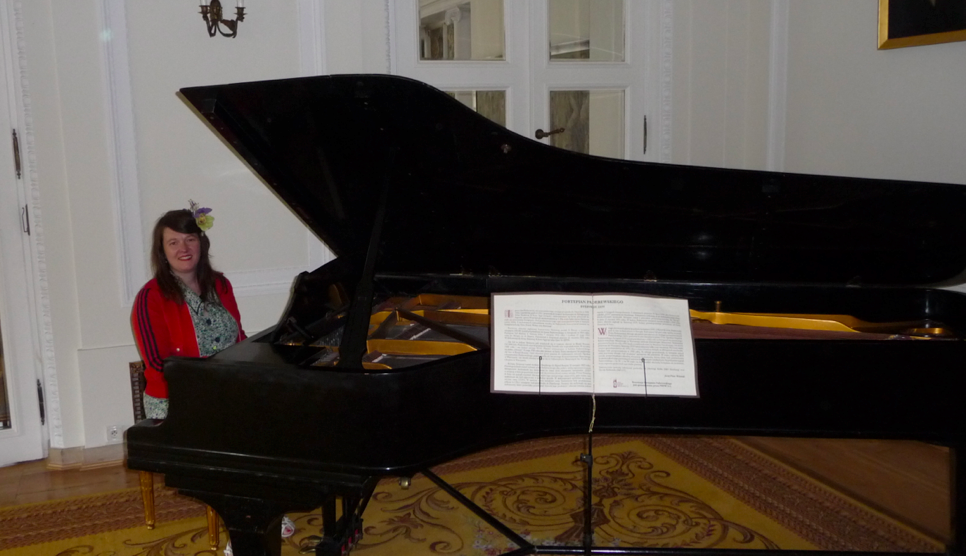 BIG THANKS TO BRITISH AIRWAYS
…. ! For inclusion of my album Polonia on the long haul flight Entertainment – Polonia will be available to listen to until the end of Sept 2016 after 6 months air time ! 
Post from author Clare Mulley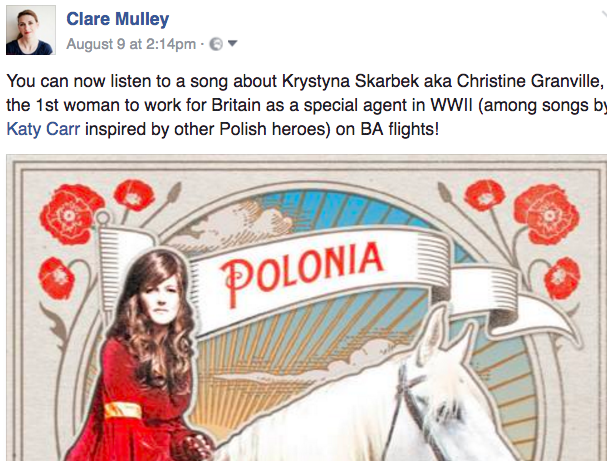 And below big thanks to Paulina Spencer-Lugtenburg for sending me these pictures of my album Polonia on British Airways.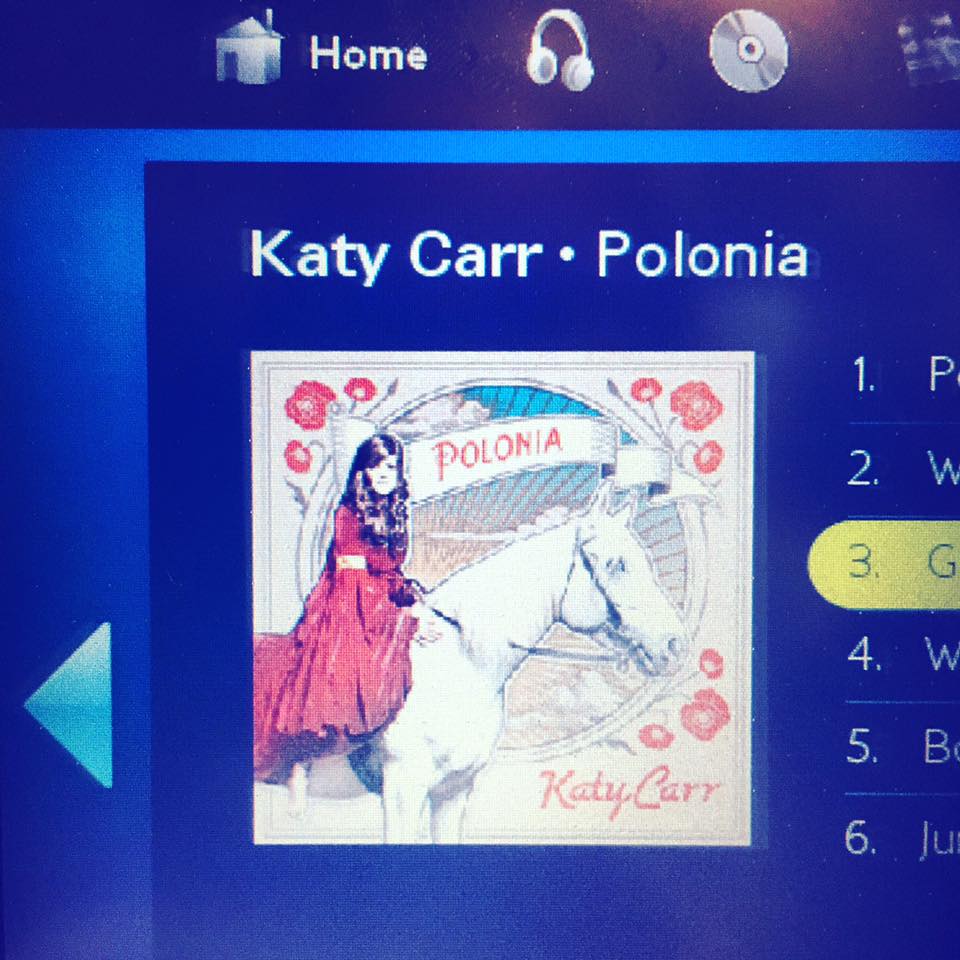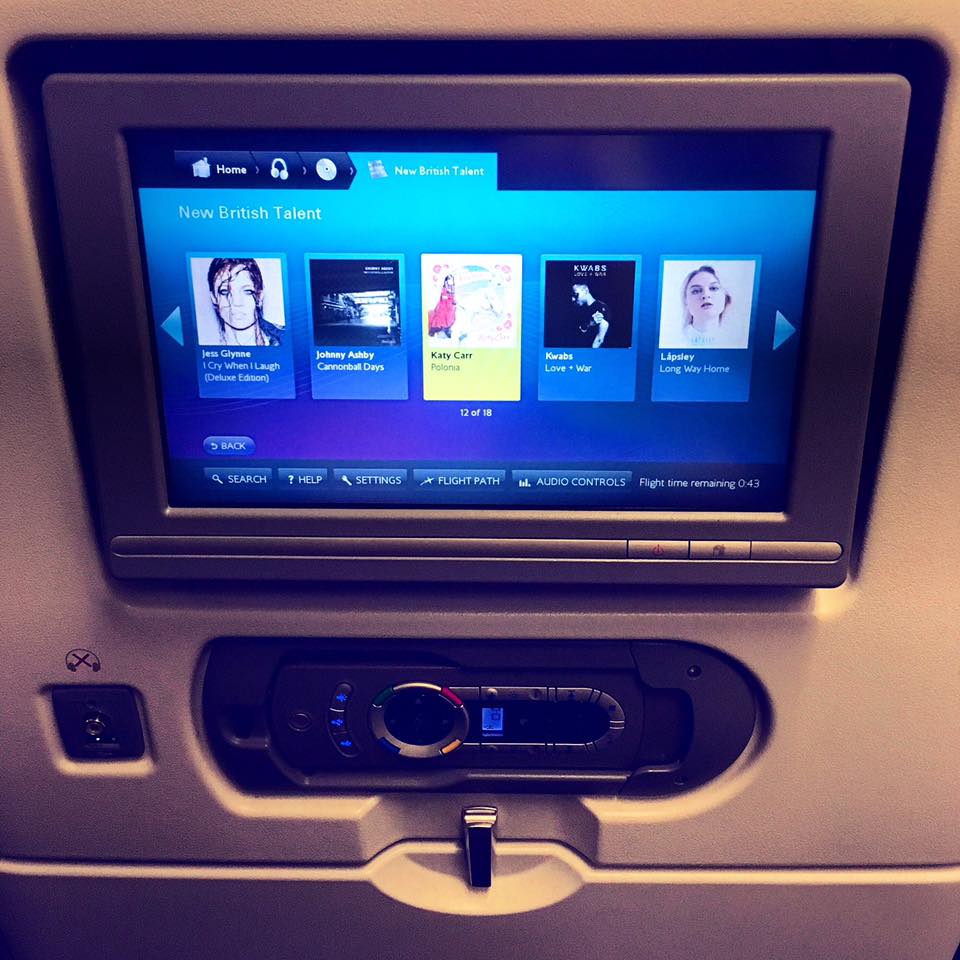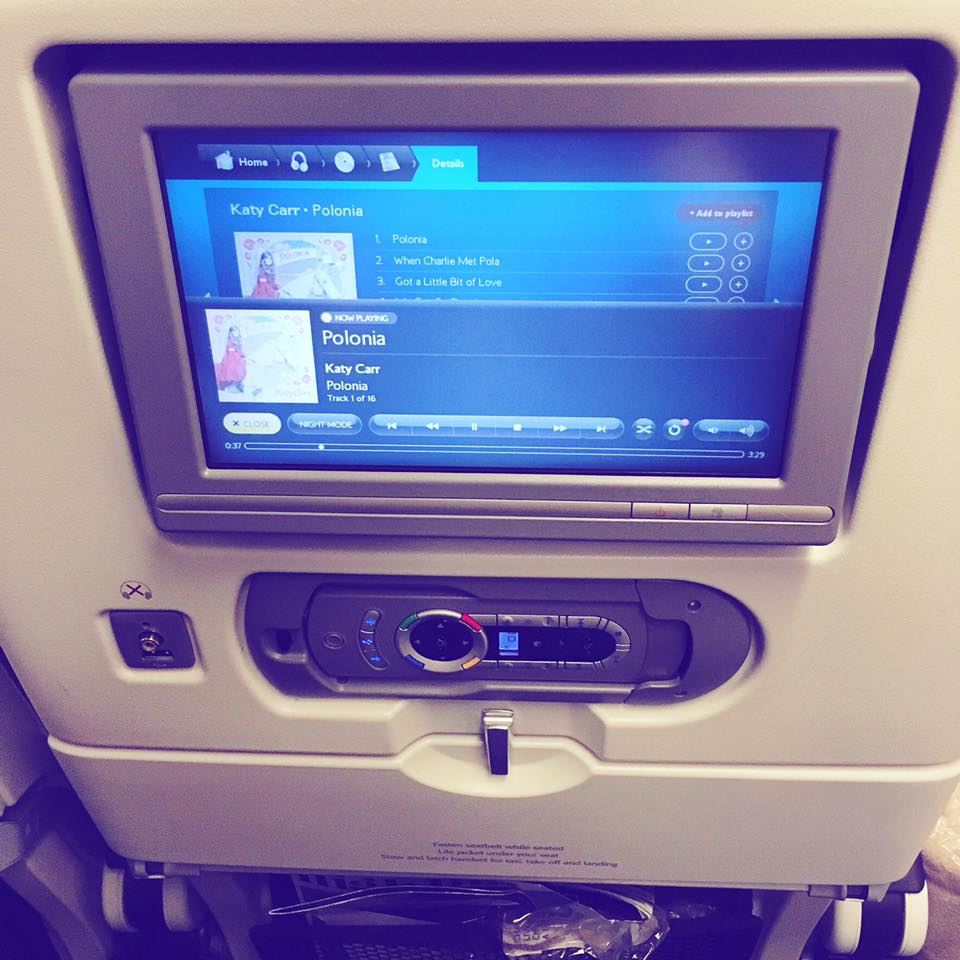 Big thanks to the 
Nowy Dziennik
 for mentioning Katy Carr in an article about
POLcast
http://www.dziennik.com/publicystyka/artykul/pokazujemy-polske-z-jak-najlepszej-strony
 – link here
Skąd czerpiecie inspirację, tematy, informacje, które wchodzą do POLcastów?
To czysta praca dziennikarska: czytamy, szukamy, pomagają nam znajomości i dojścia, które posiadamy z racji pracy w mediach. Ważny jest kontakt z naszymi czytelnikami, a teraz także i słuchaczami. Na razie przeważają opowieści z kontynentu północnoamerykańskiego, i to jest zrozumiałe, bo tutaj mamy najwięcej kontaktów i to jest nasze środowisko, ale chcemy mówić o całym świecie. Zaprezentowaliśmy Katy Carr, brytyjską piosenkarkę, która wykonuje utwory nawiązujące tematycznie do historii Polski. Wczoraj zrobiłam wywiad z niezwykle ciekawą Australijką. Jesteśmy otwarci na współpracę. Jeśli ktoś zna ciekawą historię lub osobę i chciałby podrzucić nam pomysł, proszę się z nami kontaktować. 52 odcinki, a w każdym po dwa wywiady to łącznie 104 rozmowy w roku. Mamy miejsce na wiele spraw.
PAMIENTAMY – We remembered on the 1st August 2016 the brave Polish soldiers of the Warsaw Uprising who from 1st August 1944 fought to free Warsaw from Nazi Germany's control. It was a great honour to spend time with The Warsaw Uprising Veterans at the POSK Hammersmith, London -a deeply moving experience that we will never forget . Big thanks to Warsaw Uprising Veteran Marzenna Schejbal who organised this event for over 150 people. A truly wonderful lady – more about Marzenna here http://www.telegraph.co.uk/culture/3621391/The-Warsaw-women-who-took-on-Hitler.html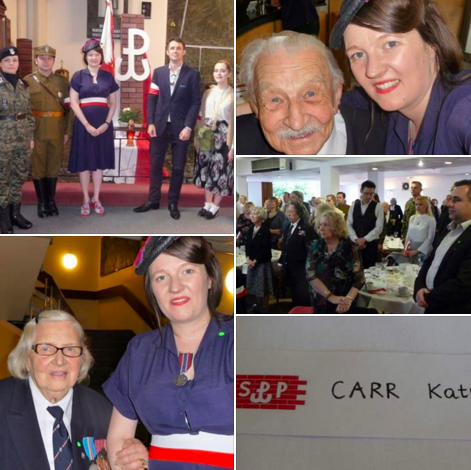 Fun in Warsaw below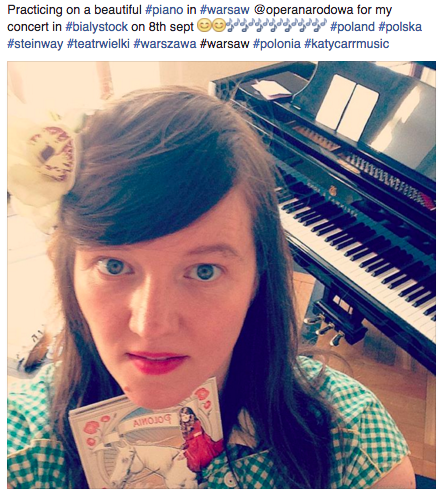 and I wanted to say thank you so much to Karolina from UK Polonia for this beautiful message about my music
)) – made my day! send me in your wishes …. always makes an artist's soul feel warm!!!
)))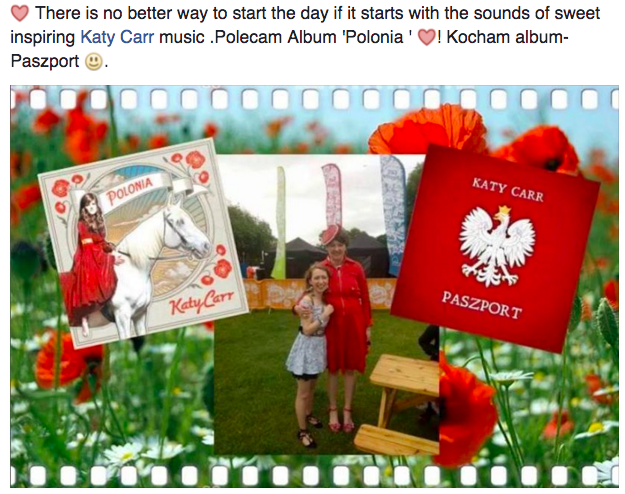 ___________________________________________________________________________________________
                                               Thanks again for all your support of my music and keep in touch and take care
Much love to you all – Katy i Pozdrawiam serdecznie xxxx 
Katy Carr's music Quotes :
– 'Carr is a fine example of that much-maligned beast we call Authenticity…' 
– 'never less than immaculate' Sunday Times Culture Magazine
– 'Her idiosyncrasy as a musician meant she'd have to forge ahead under her own steam – even the most avowedly avant labels fight shy of butterflies they can't easily net… ' 
– 'She's a true original, standing out like the spark generated by a Swan Vesta applied to a cigarette in the Blackout.' 
Katy Carr's Awards :
Katy Carr was nominated for the London Music Award 2012 alongside Kate Bush, PJ Harvey, Arctic Monkeys, The Good, the Bad & the Queen, Metromony, Ed Sheeran, Jim Jones Review, The Unthanks and Laura Marling.
~
Katy Carr Links below – please keep in touch!!!!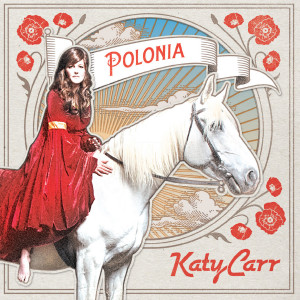 ~