Hello friends
This has been a wonderful summer and I have attended some incredible events and made many new friends…. I will start with my forthcoming concerts…
Katy Carr is very excited to be performing with Hannah Lovell in Krakow on 3rd Sept – 1700: Duża Aula – ul. Sławkowska 17 Krakow – all welcome – free entry – this concert is in cooperation with a conference hosted by – IV Kongres Polskich Towarzystw Naukowych na Obczyźnie and the Ministry of Foreign Affairs in Poland with regards the exile of Polish people who were exiled from Poland to Siberia and other places during WWII – topics for discussion will explore the ways we can help share their stories for future generations …. link to event : http://www.kptnno.krakow.pl/images/koncert_Katy_Carr.pdf
Katy Carr will also be screening Kazik and the Kommander's Car, Directed by Hannah Lovell and Produced by Katy Carr on 6th Sept and giving a talk about the creation of the film – www.kazikfilm.com – workshops for teachers (followed with discussion) from 11:30am-1:30pm – at the address mentioned above and in the poster below:)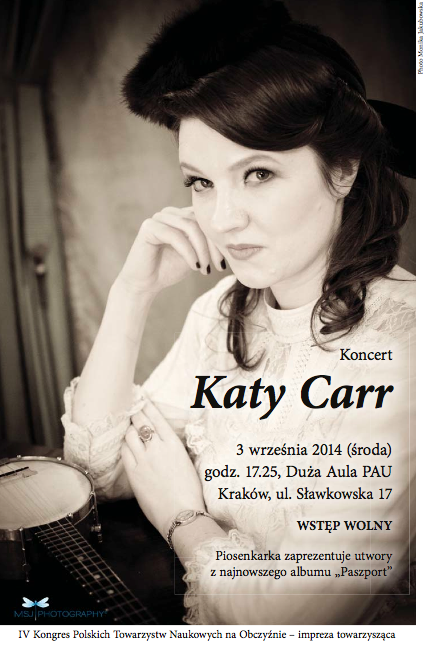 Katy Carr will be performing at Enfield Town Show on 14th Sept at 230pm –
A highlight of my summer was to be given the opportunity to study the Polish language at the Jagiellonian University in Krakow, which is celebrating it's 650 year and is the oldest university in Poland and one of the oldest universities in the world. I was not only able to continue my learning of the Polish language, Polish culture and the history of Poland but I also had the chance to meet students from over 40 different countries worldwide incuding Greece, Italy, Vietnam, Japan, Korea, Taiwan, Kuwait, USA and Canada. A big thank you to all the lecturers for leading such incredibly inspiring classes – which included the following topics:- 'Contemporary Poland and her Society in the 21st Century,' – Annamaria Orla- Bukowska Ph.D, 'Polish Grammar' – Elzbieta Zarych and Agnieszka Rabiej Ph. D, 'The History of Poland From Kingdom  to Third Republic,' –  Jan Lencznarowicz Ph. D hab, and Dr. hab Piotr Horbatowski's '20th Century Polish Literature and Theatre.' We also had the opportunity to develop our Polish heritage activites which included a series of Polish dance lessons – pictures below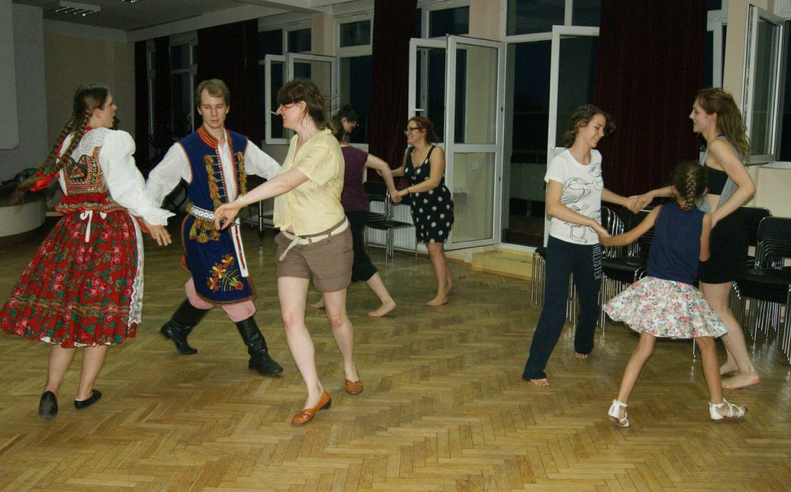 In addition to studying I was invited to two major events. On 1st August,I performed at special event hosted by the British Embassy in Warsaw to commemorate the 70th Anniversary of the Warsaw Uprising. I would like to say a big thank you to Robin Barnett, the British Ambassador to Poland who very kindly introduced me to his distinguished guests includind WWII Veterans from both Poland and Great Britain. Please find out more about this event in Polish here Burmistrz Londynu Boris Johnson: żołnierze Hitlera wykonali rozkaz z obrzydliwą wiernością
Photos below used with kind permission from Grzegorz Rogiński.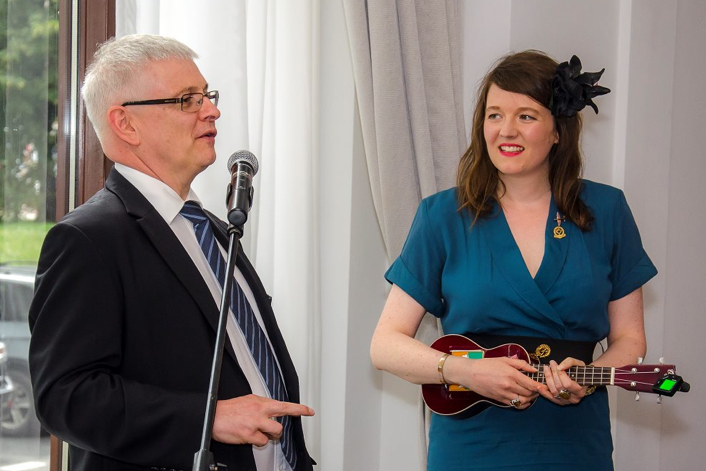 British WWII RAF pilots who had dropped supplies during the Warsaw Uprising had flown in especially for the event….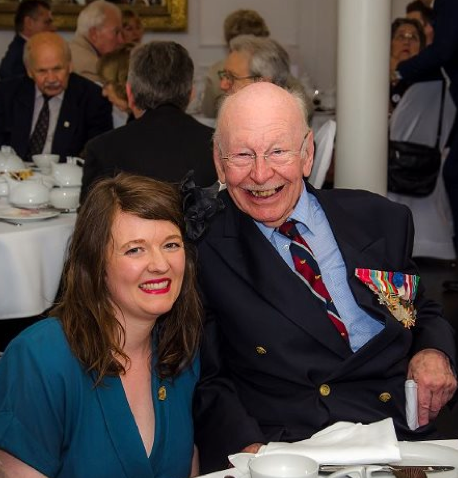 I was also introduced to Janusz Gołuchowski who was a soldier in General Maczek's Polish I Corps – prezesa środowiska 1. Polskiej Dywizji Pancernej Gen Stanislawa Maczka. Below I am asking Mr. Gołuchowski about General Maczek.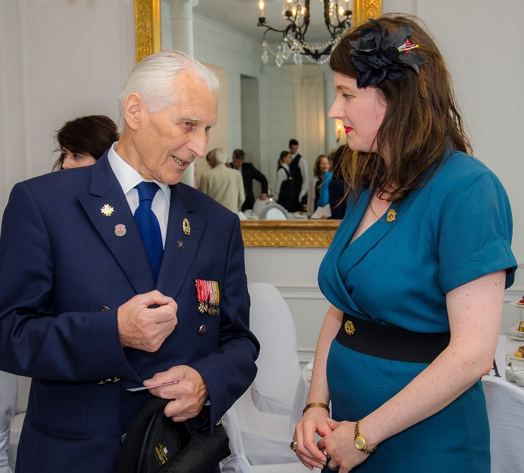 I also saw friends from London includingWarsaw Uprising Veteran Marzena Schejbal,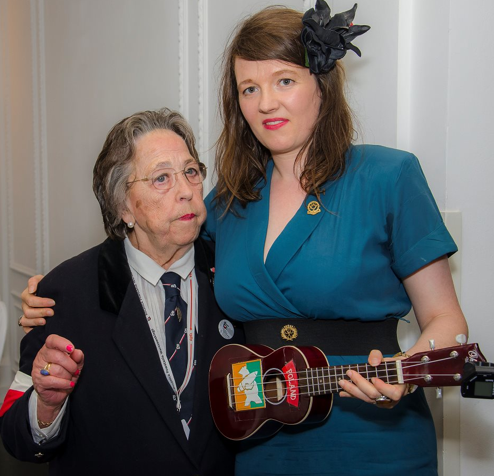 Polish Jazz singer Ursula Dudzak and Teresa Ciecierska – Chief scout/ Pzrewodniczaca of ZHP formerly in exile now abroad also attended.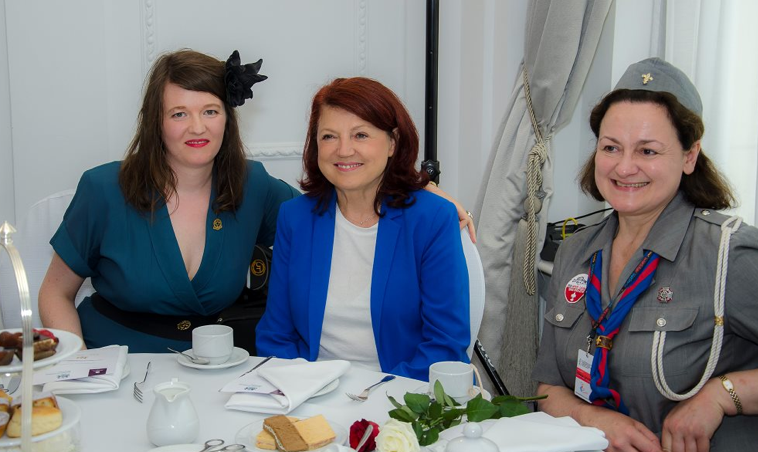 Below I am presenting Boris Johnson, mayor of London with a copy of my album,' 'Paszport' explaining to him how great Poland's contribution was to World freedom throughout WWII.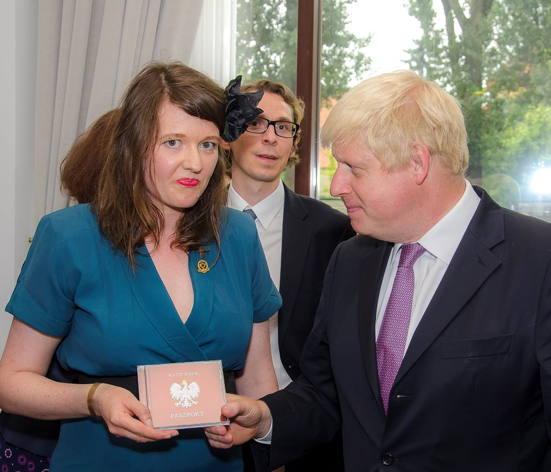 I sang a selection of songs at the event including 'We'll Meet again,' – Dame Vera Lynn, 'Dziś do Ciebie przyjść nie mogę,' at Pani Marzena Schejbal's request and my song 'Wojtek.'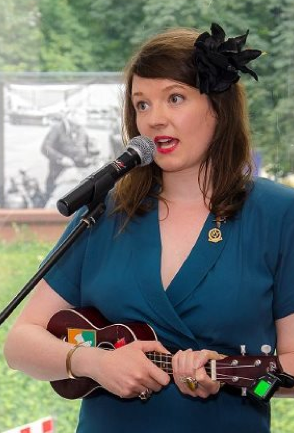 I was also asked to perform in cooperation with The Polish Song Library – Bibliotekarz Polskiej Piosenki with the choir Loch Camelot in Krakow at the commemoration of the 100th anniversary of the formation of the Polish Legions by Marshal Józef Piłsudski who was the leader of the Second Polish Republic between 1926–35.  [100-lecie wymarszu I Kompanii Kadrowej z krakowskich Oleandrów with Bronislaw Komorowski and Karolina Kaczorowska.]
I also performed my song Wojtek and all the students and teachers from my Polish course were invited to sing along.  It was really magical
I would also like to say a big thank you to Polish Calligraphy Artist – Ewa Landowska for introducing me to this amazing artform. For more information please visit http://szkolakaligrafii.pl
KATY Apple season …. Please eat and buy as many Polish apples as you can… Russia announced a ban on most fruit and vegetable imports from Poland – by first targeting Poland, which was part of the Soviet bloc until just over two decades ago, Moscow is striking at one of the EU's most strident supporters of increased sanctions against Russia for its backing of rebels in eastern Ukraine…
Photo courtesy of Ewa Landowska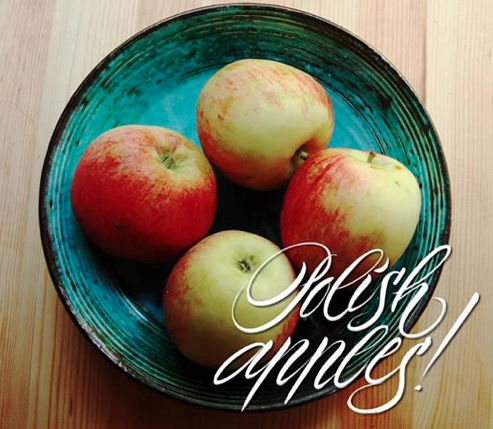 I would also like to share a couple of Video Blogs from my concert supporting BARKA UK at the Embassy of the Republic of Poland in London
Please Katy Carr and the Aviators will be performing in Poznan on 11th September for Barka's 25th Birthday- details to be confirmed… email for further info
Katy Carr performed at a special concert entitled "FRIENDS FOR BARKA UK" at the EMBASSY OF THE REPUBLIC OF POLAND IN LONDON.  With special thanks to : Katy Carr and Hannah Lovell for compiling this video blog, the Deputy Ambassador of the Republic of Poland – Dariusz Łaska, The Polish Bakery, Lukasz Filim, Executive Board President, Polish Professionals, Ewa Sadowska Chief Executive, Barka UK, Oliver Sidorczuk, Assistant of Lord Roberts of Landudno, House of Lords, Tony Mcbrearty: Thames Reach Board Member, BARKA UK Leaders: Janusz Smura, Andrzej Sydoruk, Jurek Stuglik, Scott Duncan, Scotpipe Edinburgh, Lesley Duncan, the Director of Scotpipe, 2Sisters PR.  The concert had the purpose of raising awareness about the issue of homelessness of Central and Eastern European migrants in the UK and the work of Barka UK in tackling it. The Barka charity was established in the capital in June 2007 as a direct response to an appeal by London boroughs and organizations, due to the growing concern about homelessness among Central and Eastern European migrants. Barka's mission is to continue to empower severely excluded people to regain their independence and dignity by social integration. Barka also offers support for their personal development through education and entrepreneurship. Barka works in close partnership with local councils, outreach teams, day centres and CEE Consulates, including the Consular Section of the Embassy of the Republic of Poland. The concert took place at The Embassy of the Republic of Poland, 47 Portland Place, W1B 1JH